Poland in October: tips for making the most of your autumn in Poland
Our Partner of the Month
Virtual Open Day at Akademeia High School. 
Are you interested in learning more about Akademeia High School? This event will be an excellent opportunity to become acquainted with our ethos,  philosophy of education and curriculum. Join us online to meet our Headmaster, hear from our students and take the virtual tour of the school premises. The event launches on Saturday, 16th October at 10:00 am on Microsoft Teams. For more information see here:
https://akademeia.edu.pl/en/online-open-day/
. 
Online registration
.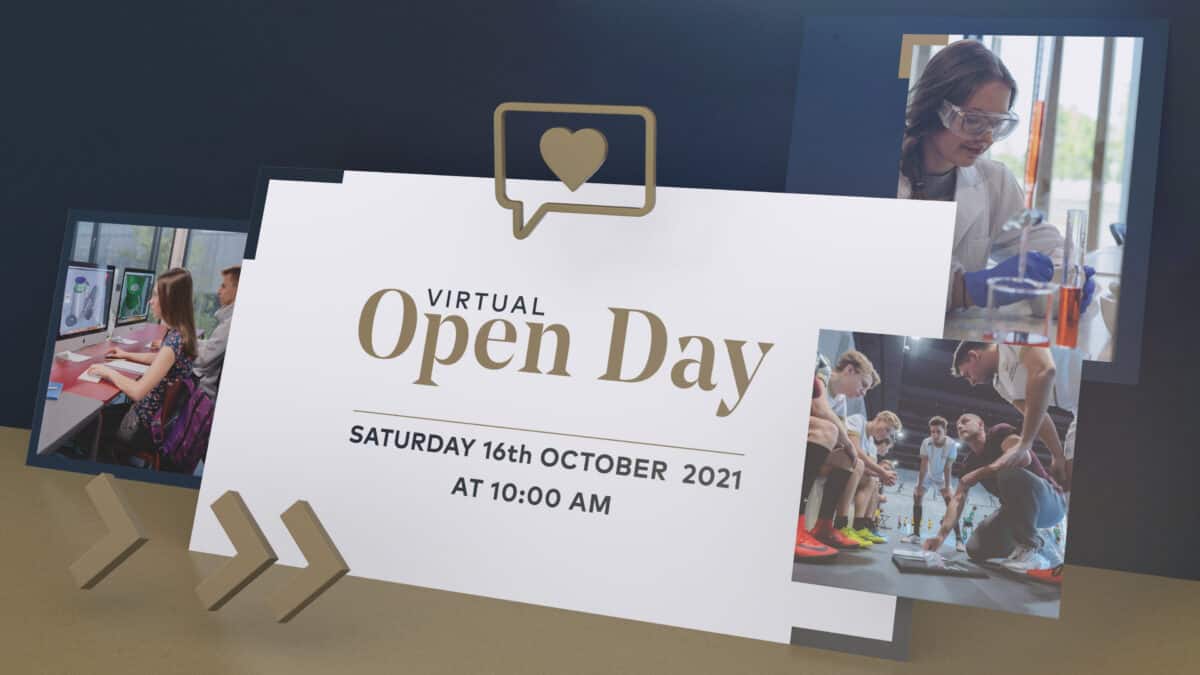 Weather in Poland in October
The weather in Poland in October differs each year and is difficult to predict – one day you can enjoy sunny weather and the other it's cold and rainy (usually, there are no frosts that can occur in Poland in November). The average temperature in October in Poland is 9°C / 48°F (just like in April). The average rainfall level in Poland in October is 46 mm (lower than in September).
The Polish name for October – październik (quite a tongue twister, isn't it?) comes from the word paździerze meaning the dry stalks of flax.
In October, days in Poland get noticeably shorter and in this transition month, you can be surprised how early the sun goes down in the evening. The length of the day goes from 11 hours 35 min. on October 1 to 9 hours 39 min. on October 31. Sunrise on October 31 will be at 6.30 am, sunset at 4.08 pm (data for Warsaw).
October gives us the last chance to admire fall foliage in Poland or collect with kids chestnuts and acorns. In late October, the leaves wither and fall of the trees. Do not delay – use every day with nice weather for walks, to delight in the last days of 'Golden Polish Autumn', and to charge your body batteries before winter.
Read more about the weather in Poland in autumn and changes in nature you can't miss.
Dates to remember in Poland in October 2021
Teachers' Day in Poland (Dzień Nauczyciela)
In Polish schools, there are no regular classes on this day. Students give teachers flowers and/or other gifts. Usually, there is the inauguration event for first-grade students (called in Polish ślubowanie) and older kids either do not go to school or have some fun activities.
Time change (zmiana czasu)
On Sunday night, October 31, at 03:00 am clocks are turned backward one hour to 02:00 am. The European Union lawmakers decided to end the twice-a-year (March and October) custom of time changes throughout the European Union, leaving member states the freedom to decide their standard time. The national governments have yet to take a stance – the coronavirus pandemic has pushed the issue of changing the time into the background. Click here to find out more in our post about the time changes in Poland.
Halloween
Halloween celebrations are relatively new in Poland. A few years ago, it was almost impossible to buy a pumpkin this time of year in Poland! Now pumpkin carving and pumpkin decorations are more and more popular at Polish schools and homes. In bars and restaurants in Poland, there are themed Halloween parties for adults and costume parties for kids at schools. More and more children in Poland dress up in costumes for Halloween and travel from house to house playing trick or treat (in Polish: cukierek albo psikus).
 Sunday trade ban in Poland in October 2021
In October 2021, there is no shopping Sunday in Poland. The next shopping Sunday is on December 12 and December 19. Click here to read our post about shopping Sundays in Poland in 2021. Read our post with the list of online stores in Poland delivering groceries to home.
Things you can't miss in Poland in October
Pumpkin – the queen of October
In October, the harvest of potatoes, carrots, parsley, beets, and celery ends in Poland. Pumpkin takes over and becomes the queen of October!
Until recently, pumpkin was not popular in Poland. It was grown mainly in home gardens, used for pumpkin in vinegar preserves or for their dried seeds (as a snack). However, a dozen or so years ago Poles finally fell in love with pumpkin and pumpkin dishes entered the menu of Polish families – the most popular of them include soups (typical for Poland!), cakes as well as bread and rolls with pumpkin seeds.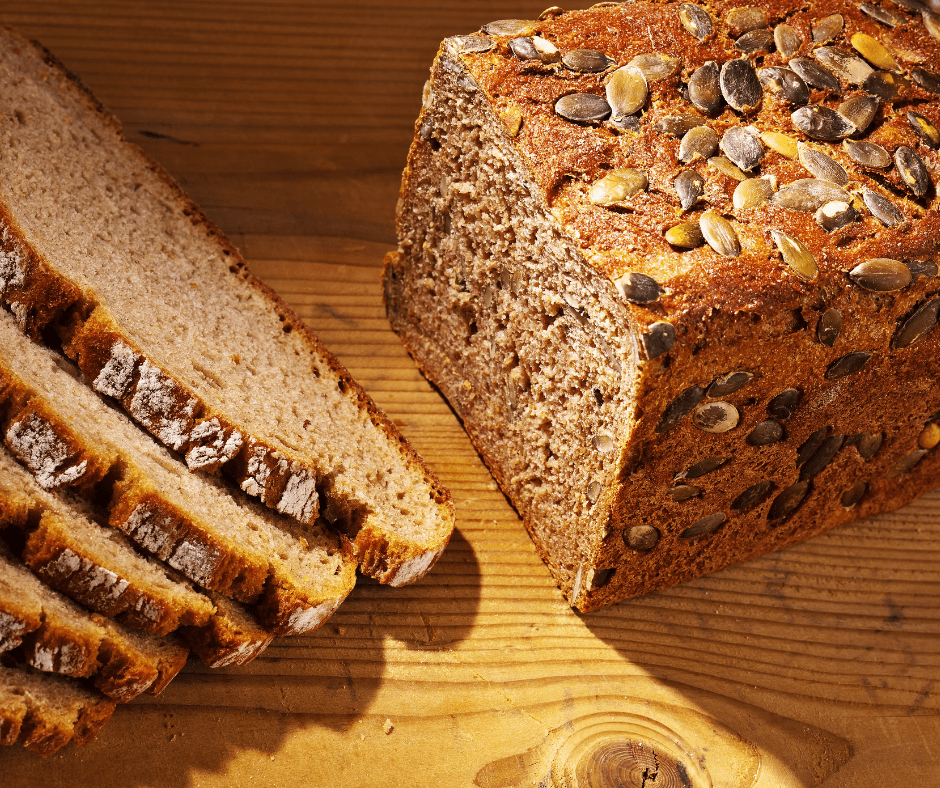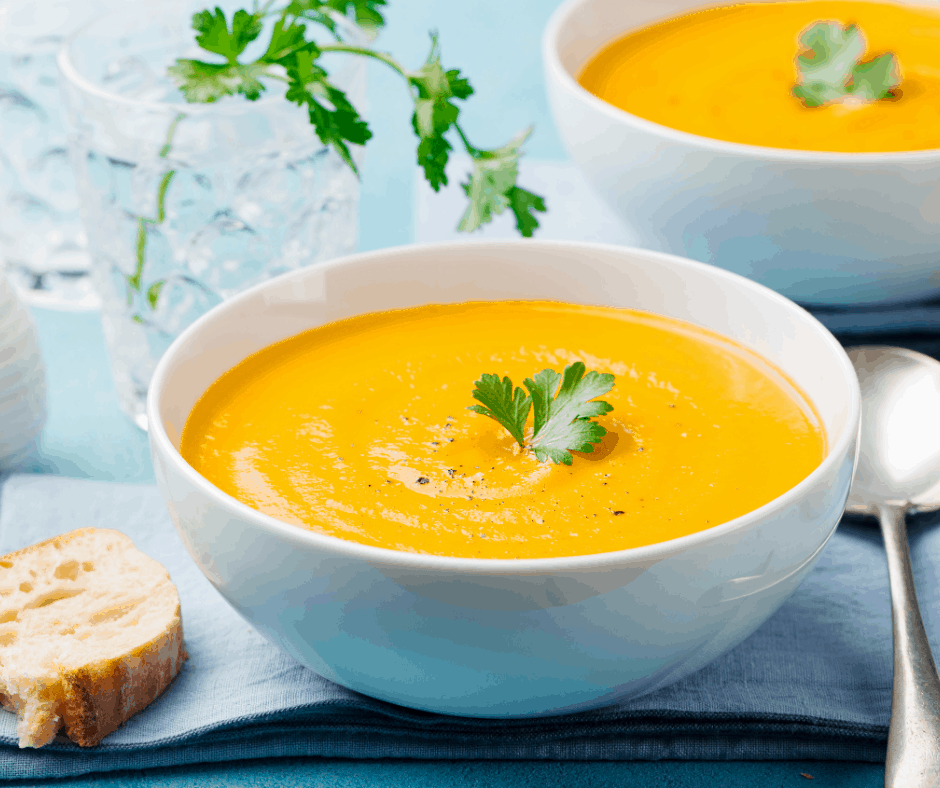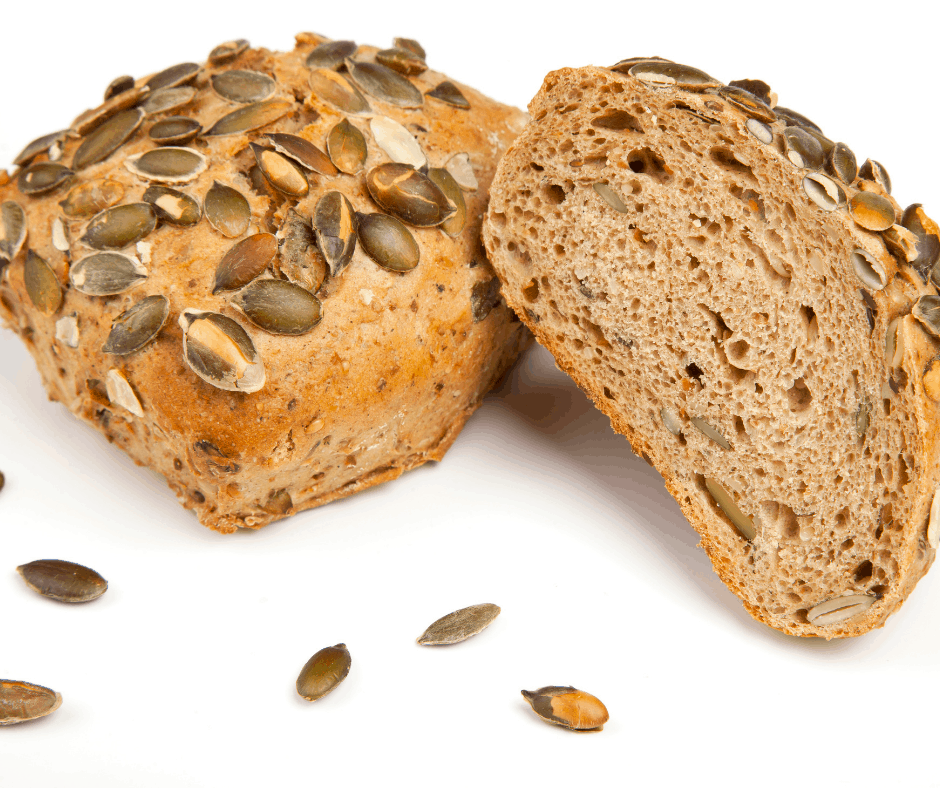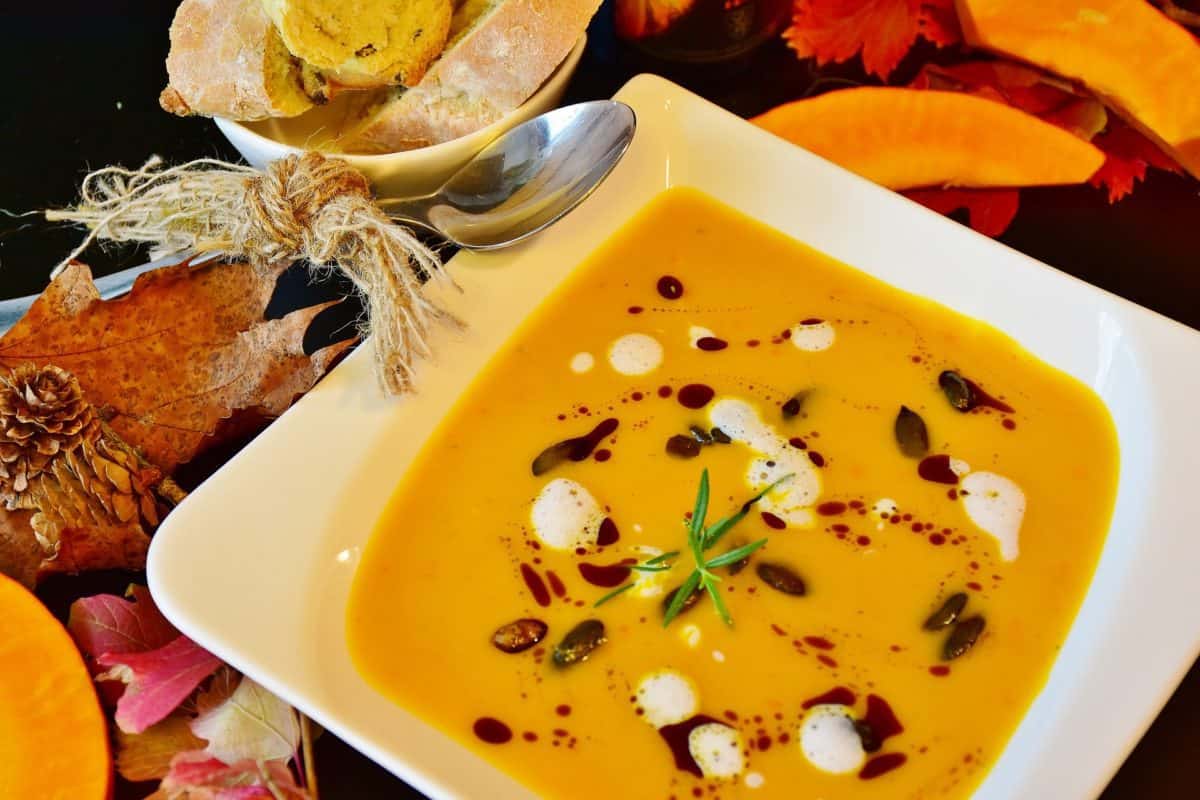 Make the most of the last fresh local products
As nature gets ready for the wintertime, it's also time for us to fill pantries. Vegetable stalls in Poland in October still offer various species of forest mushrooms, however, there are usually fewer of them than in September. Polish seasonal fruits are almost gone compared to summer, but you can still enjoy local apples, pears, and all kinds of plums. The Polish grapes are fully ripe already. You can experiment with rare and nutrient-rich Polish fruits available in October: quince (pigwa), rosehip (dzika róża), cranberry (żurawina) or hawthorn berry (głóg).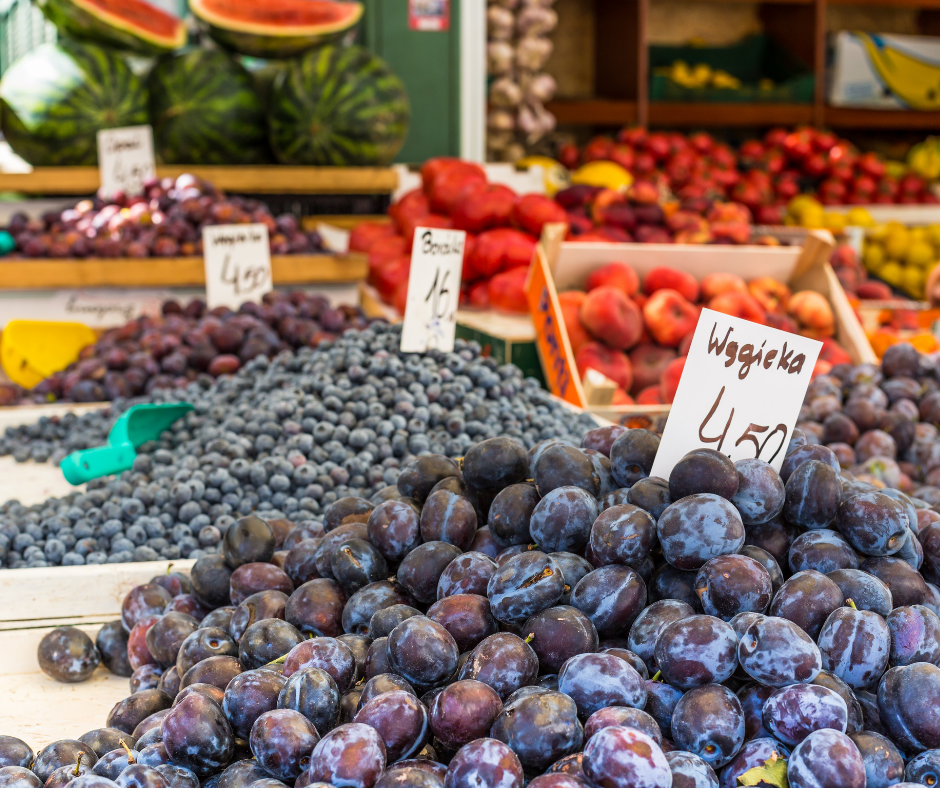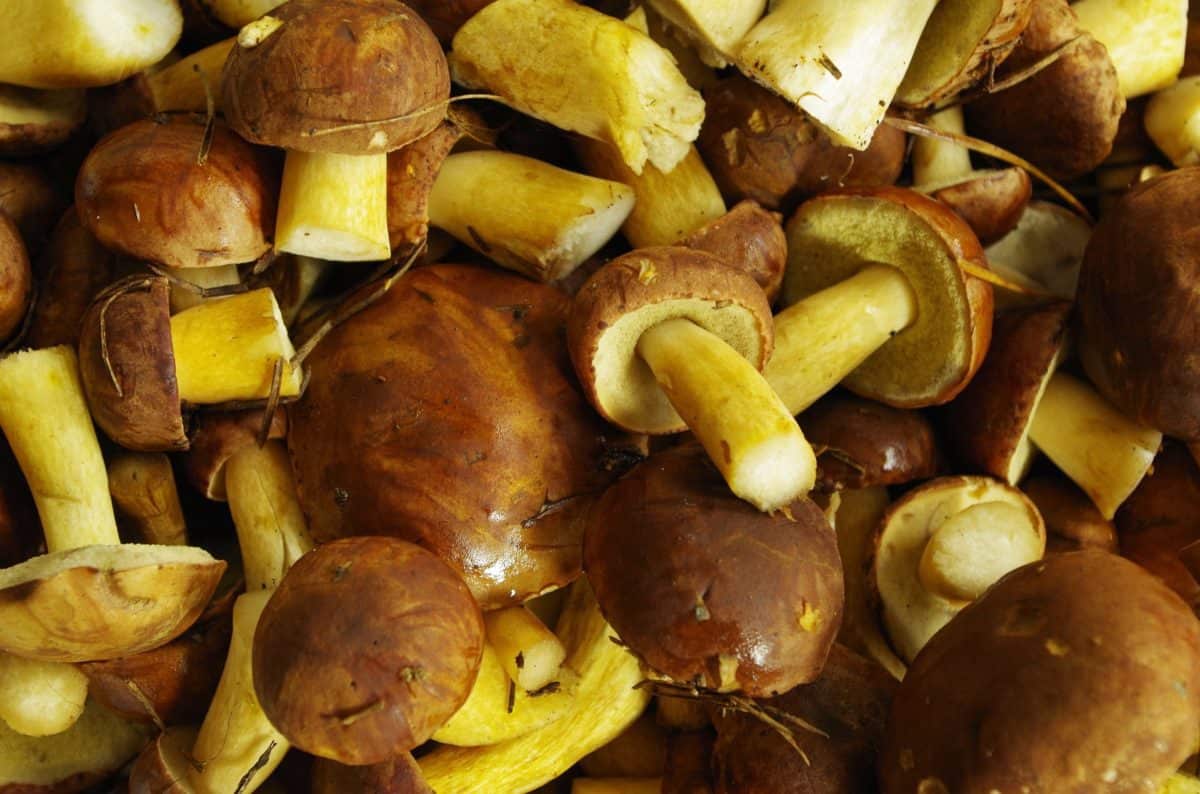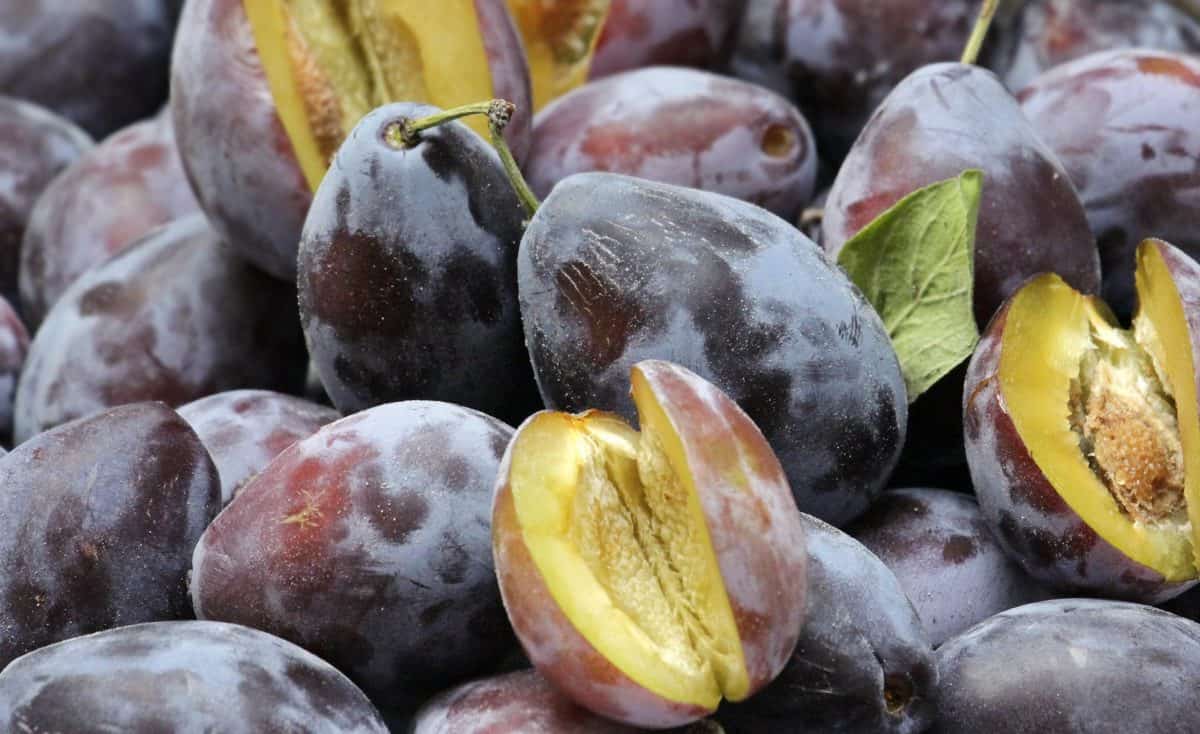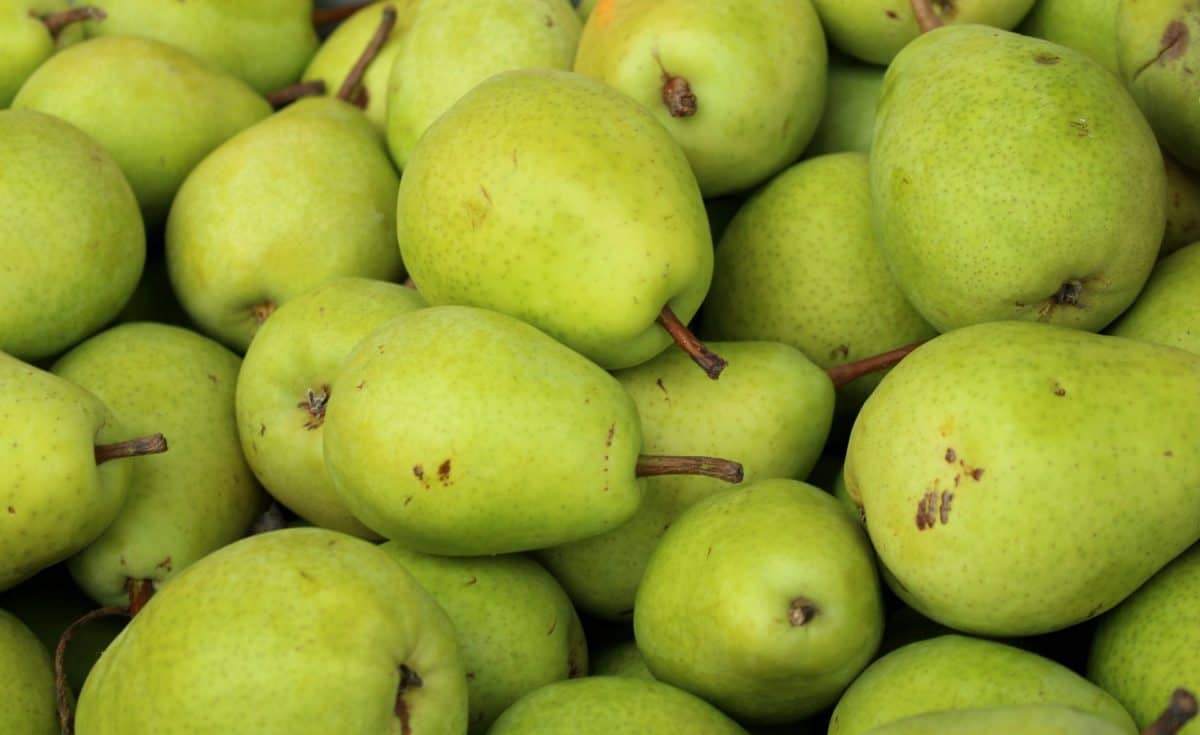 Polish apple a day
Poland is a paradise for everyone who loves apples and believes that "an apple a day keeps the doctor away" (and Polish version: "Jedno jabłko dnia każdego i lekarza nie trzeba żadnego" or "Kto przed snem jabłko zażywa ze smakiem, ten swojego doktora uczyni biedakiem"). Poland is the fourth-largest producer of apples (3 million tons per year!). The diversity of apple trees in Poland disappeared with the development of industrial orchards, however, in recent years, we have seen "the come back" of old varieties of Polish apples, including antonówki, kosztele, szare renety, sztetyny, malinówki, papierówki. They don't look so perfect but their taste is unique! The Botanical Garden in Warsaw/Powsin has collected and grown over 400 old varieties of apple trees!
Apple picking in Poland
You will find some options for picking fruits and vegetables by different regions in Poland on this website (myzbieramy.pl). Please note that you need to contact a selected orchard/garden/farm to book a slot in most cases.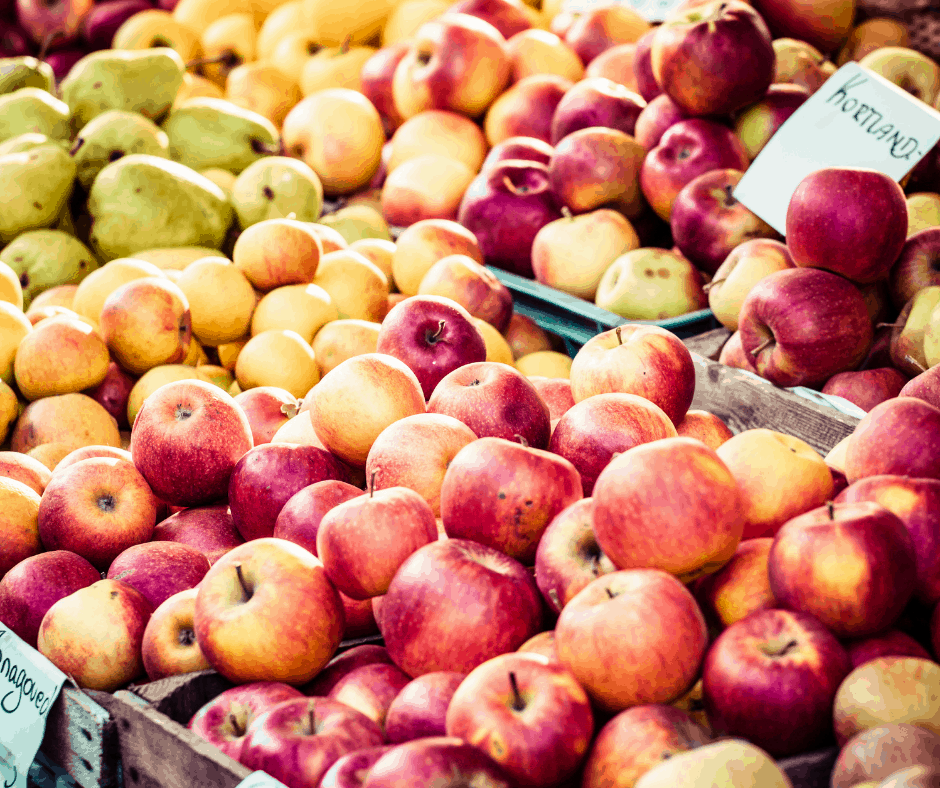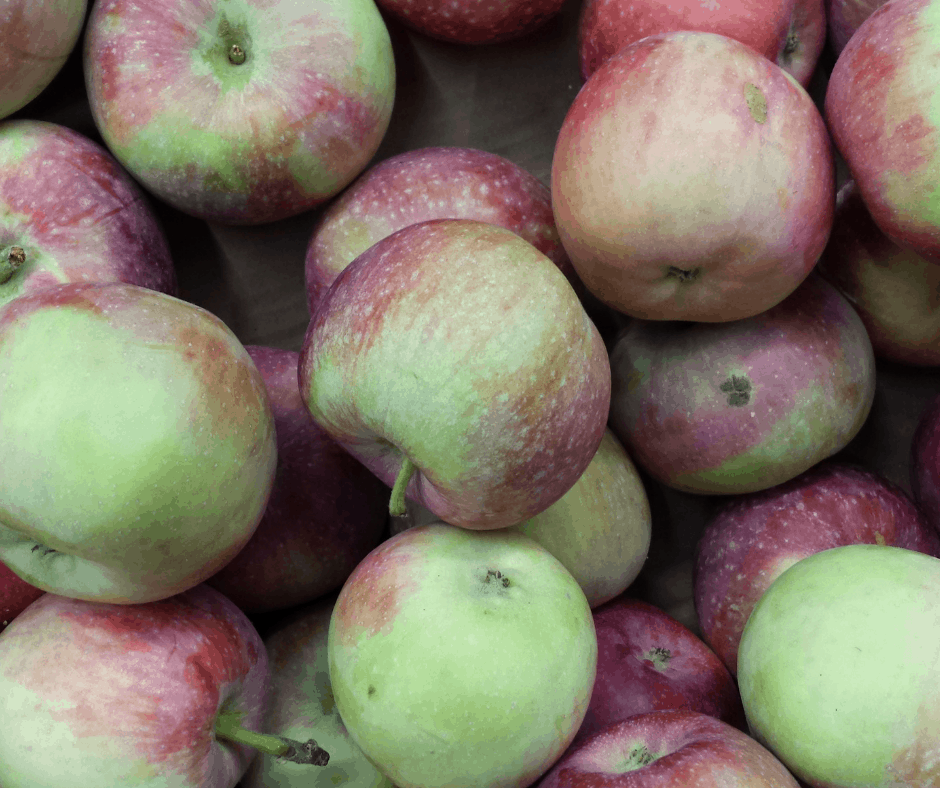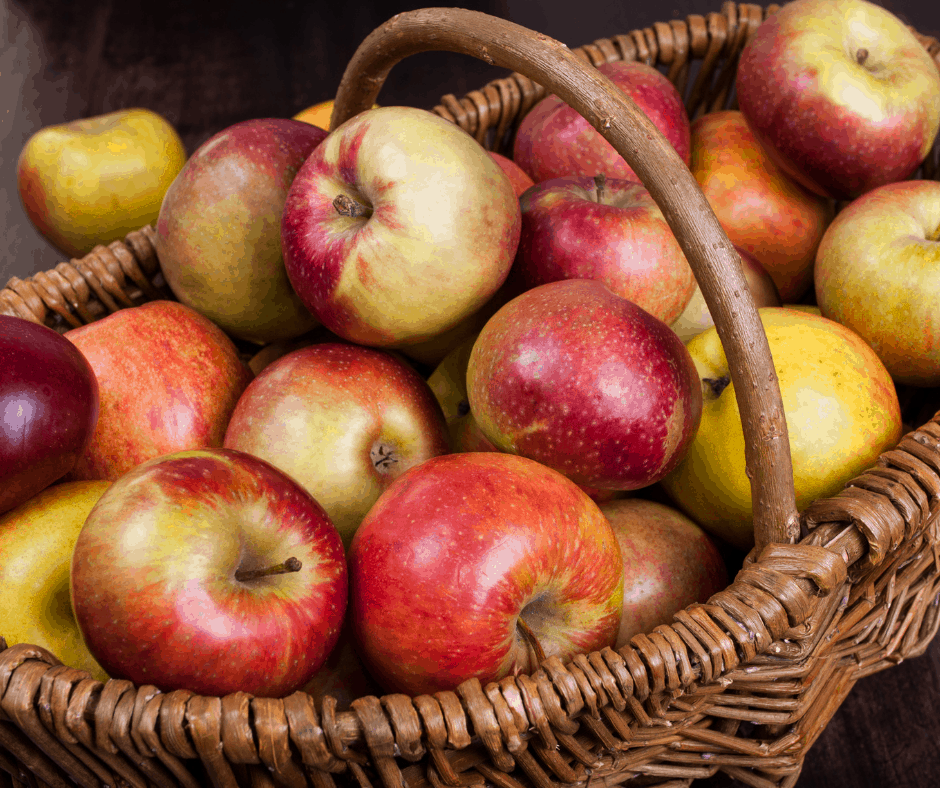 The best places in Poland to admire autumn leaves and fall foliage
October gives us the last chance to admire fall foliage in Poland or collect with kids chestnuts and acorns. In late October, the leaves wither and fall of the trees. Do not delay – use every day with nice weather for walks, to delight in the last days of 'Golden Polish Autumn', and to charge your body batteries before winter.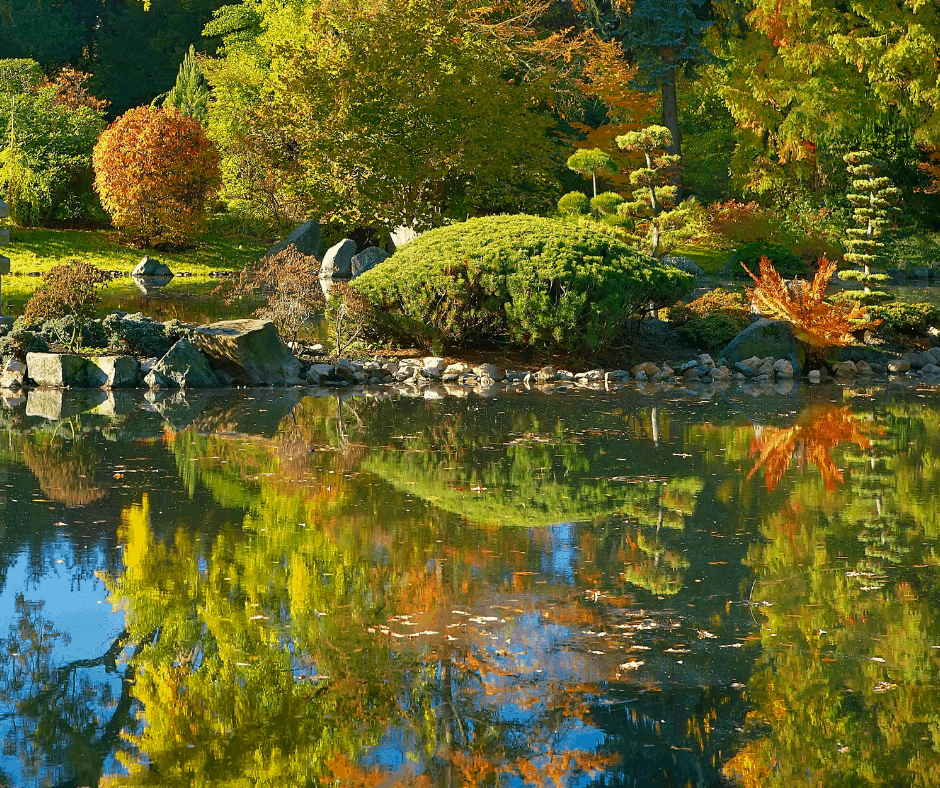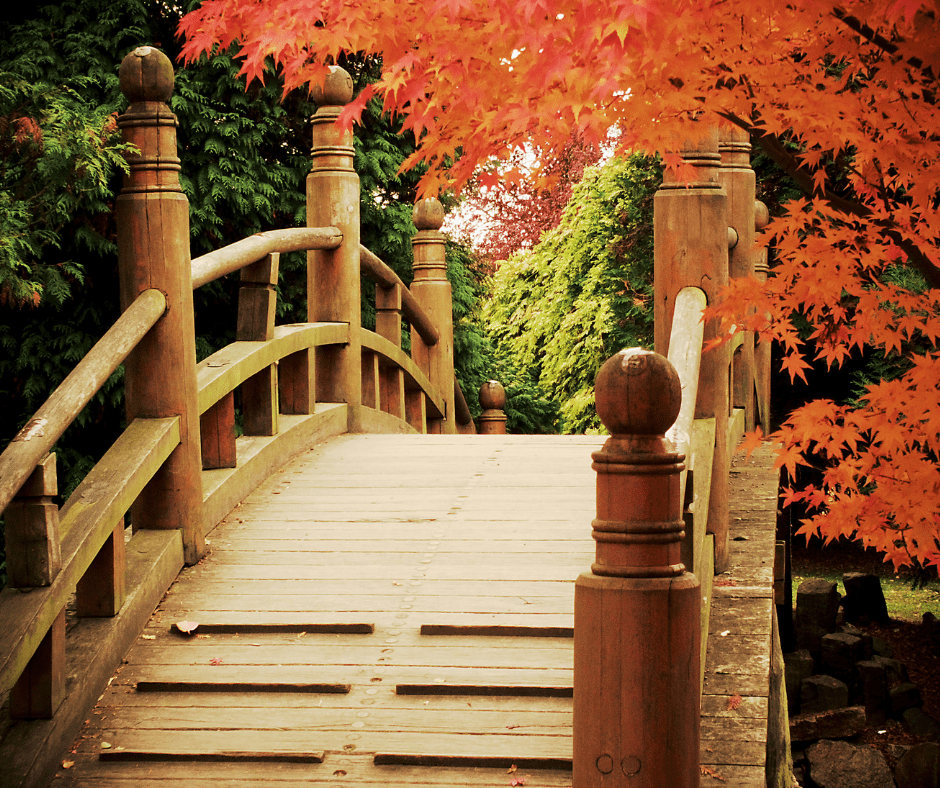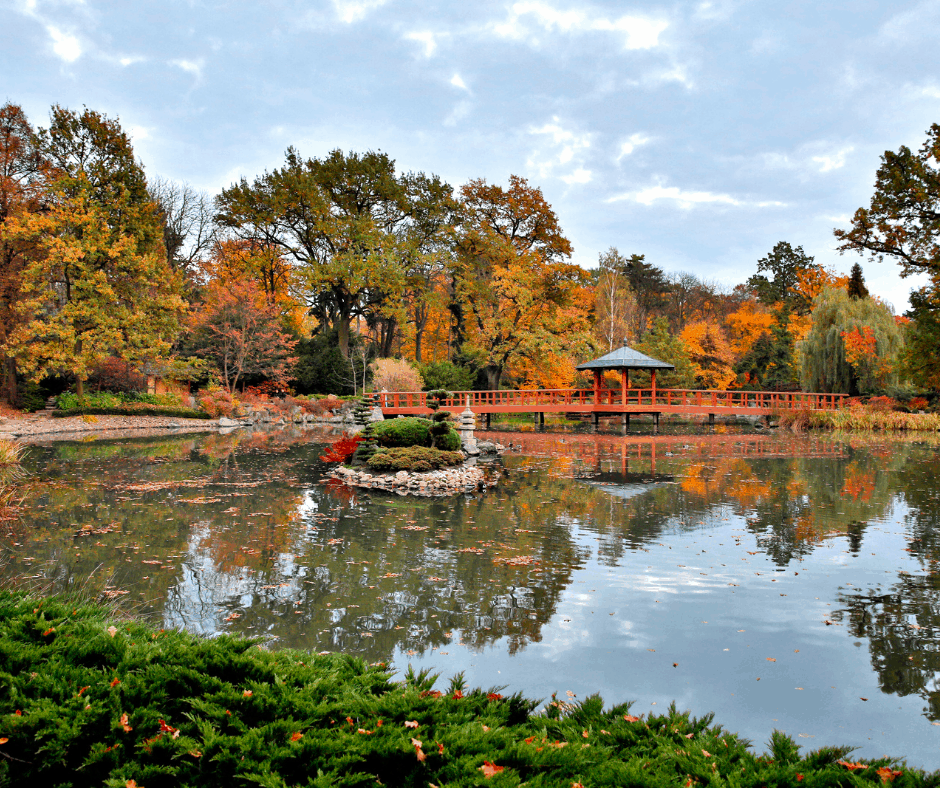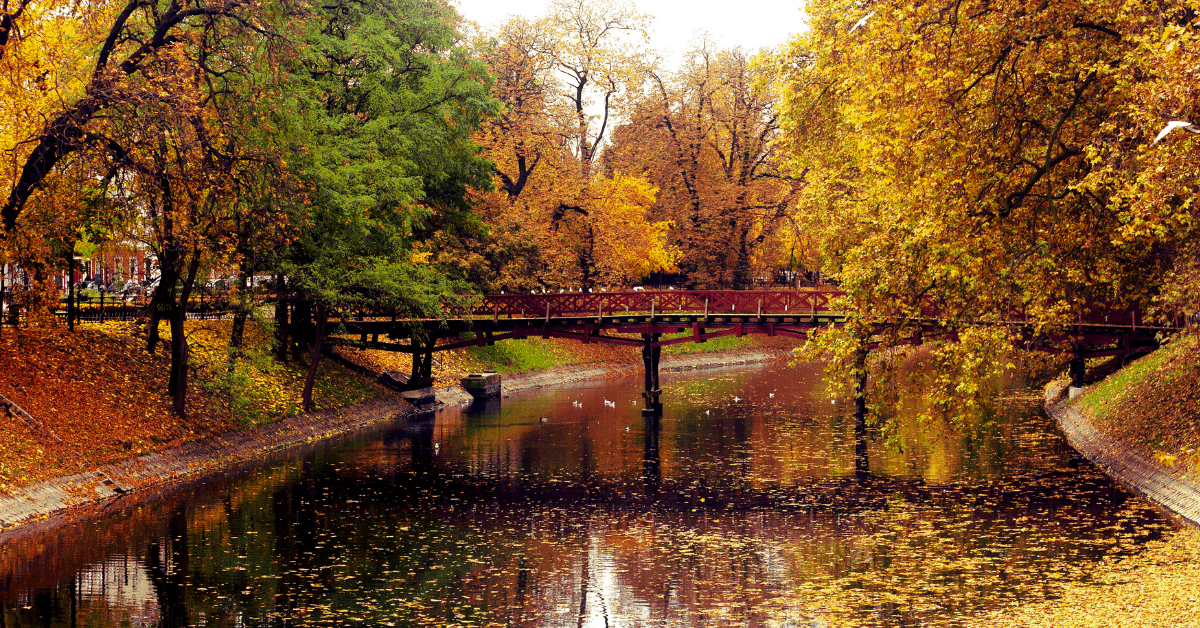 The history of the Japanese Garden in Wrocław dates back to 1913 when it was established as part of the World Exhibition. The garden was revitalized in 1996 and restored again in 1999 after the flood.
The garden is not large, but situated in an interesting and convenient location – during one trip you can visit the Wrocław zoo, Hala Stulecia (Centennial Hall building listed as a UNESCO World Heritage Site) or take a walk in the neighboring park – Park Szczytnicki.
Opening hours: 9 am – 7 pm (April 1 to October 31); from November 1 to March 31 the garden is closed. Tickets are available at the Japanese Garden ticket office at the entrance. Regular ticket 8 PLN, reduced ticket 5 PLN, family ticket 20 PLN, children under 3 years old free entrance.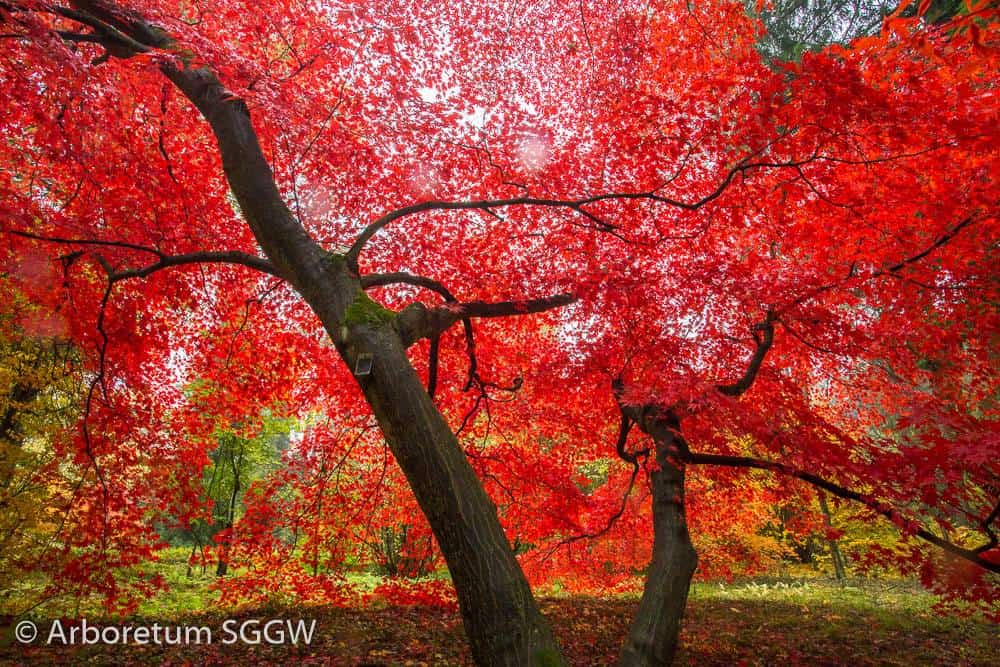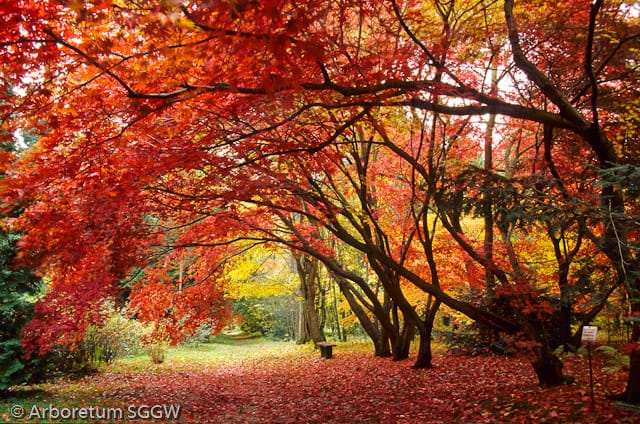 Maple leaves in fall foliage colors in this garden look amazing! The Arboretum Forest Educational Center in Rogów  is one of the biggest (over 50 hectares) botanical gardens in Poland. The Arboretum in Rogów has one of the most valuable plant collections in Europe. It's "a forest park", located in the thinned-out area of the forest.  Our tips in English on visiting the Arboretum in Rogów.
Photo source: www.arboretum.sggw.pl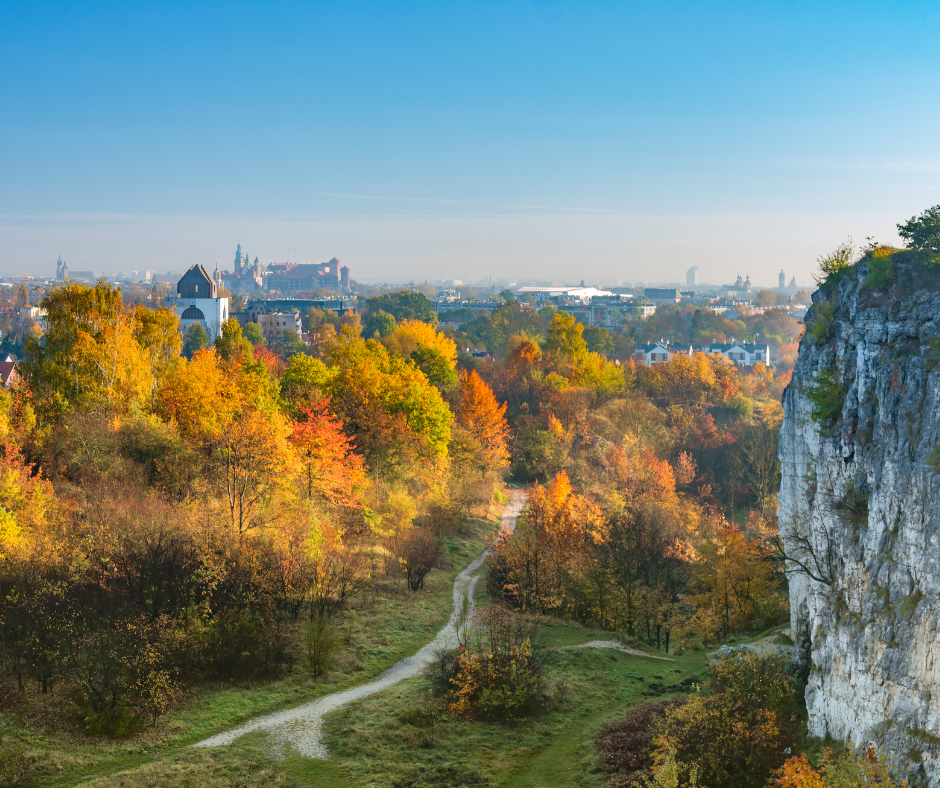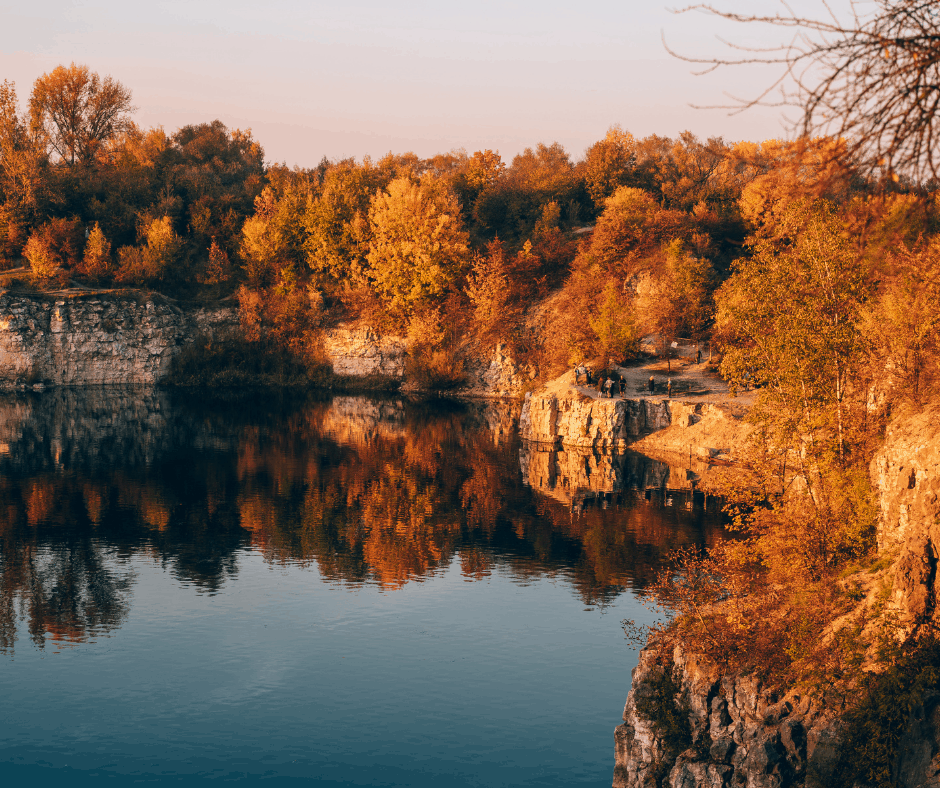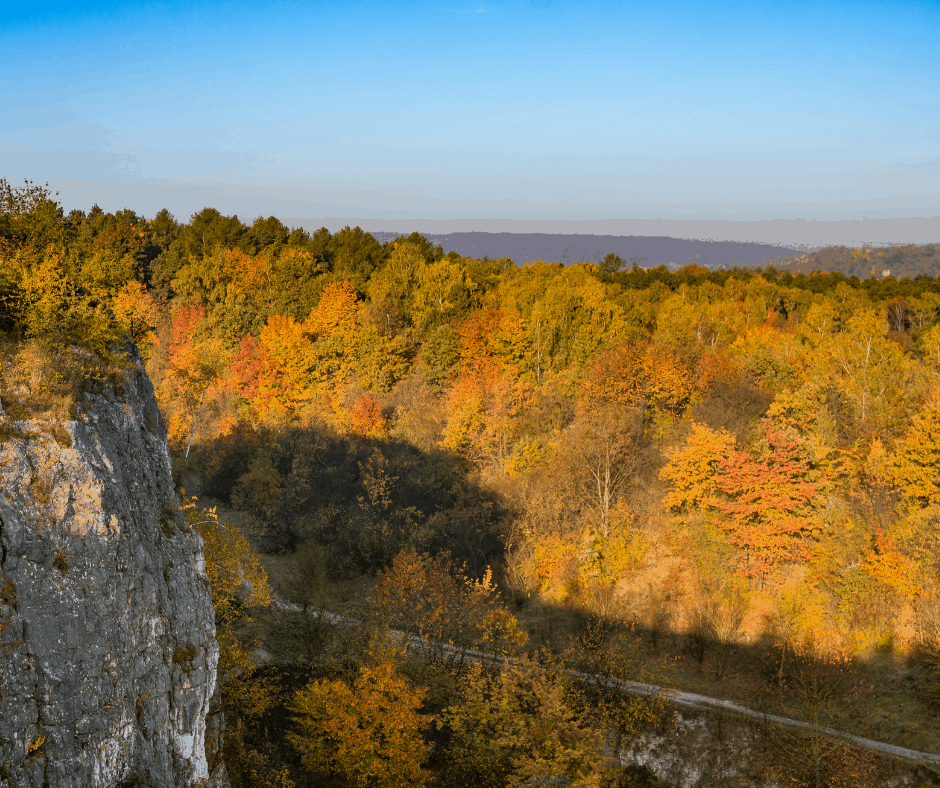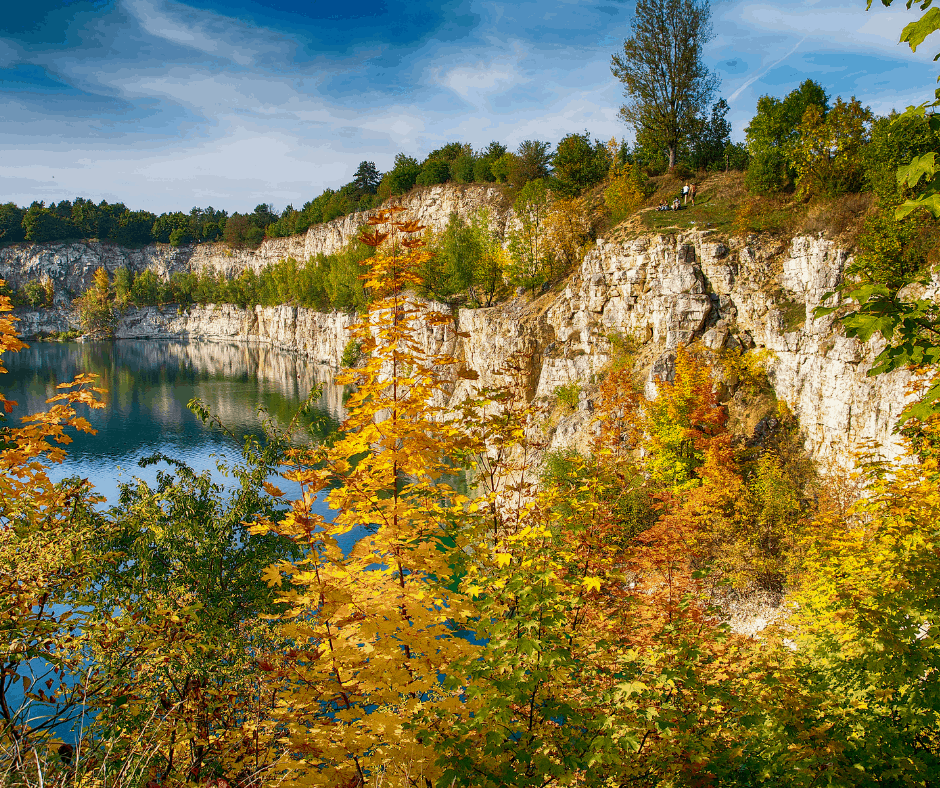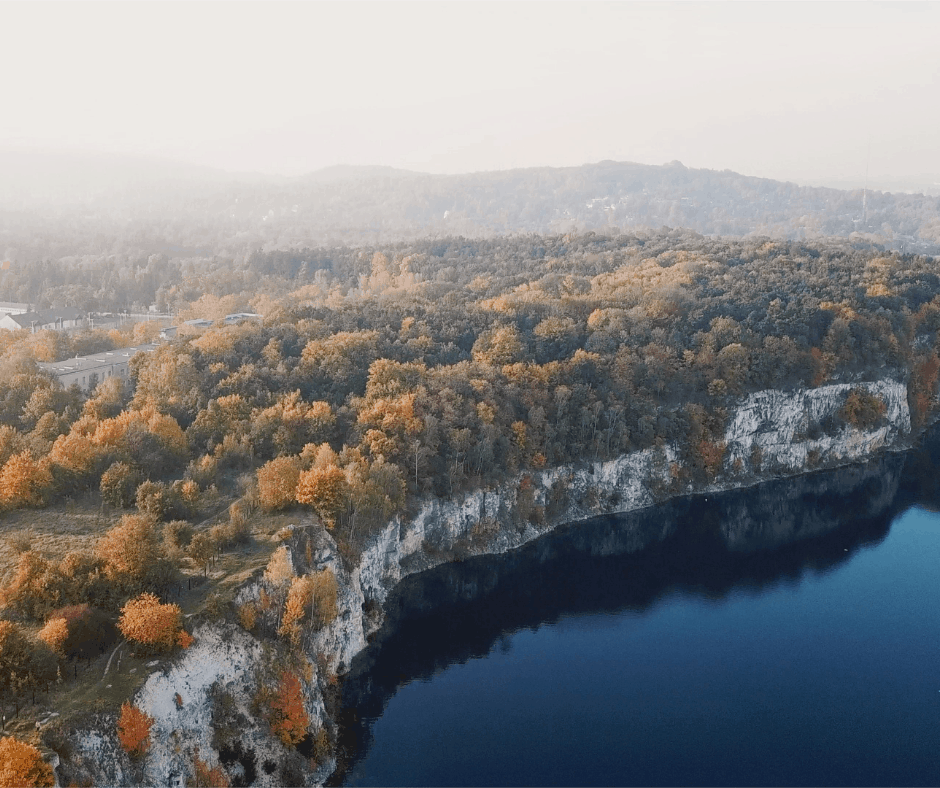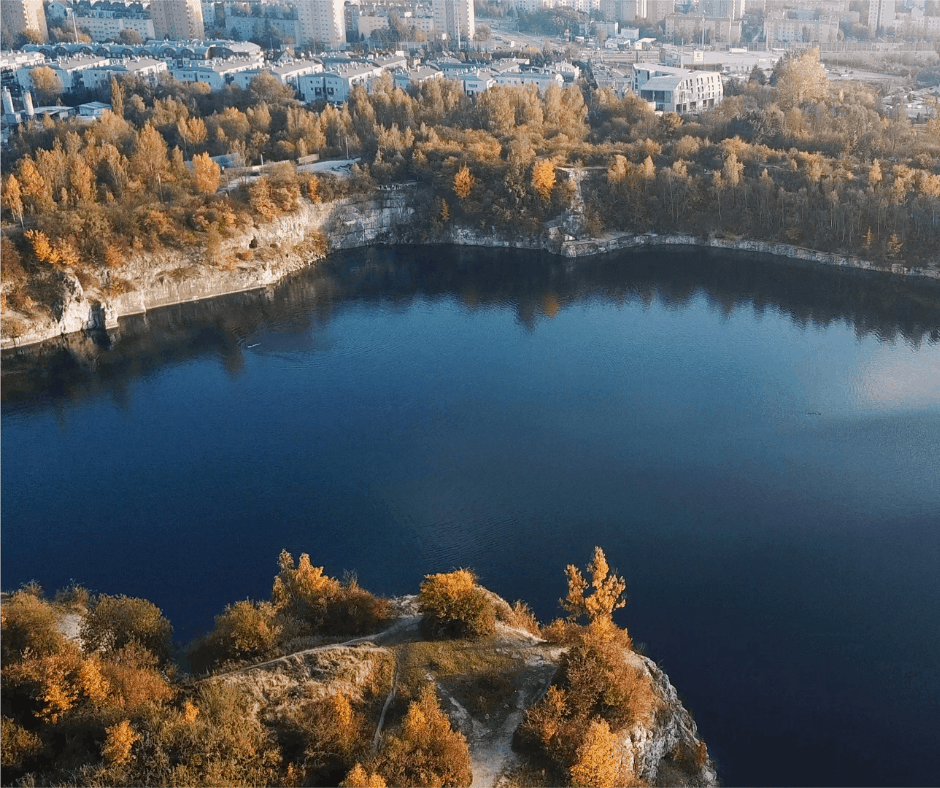 The Zakrzówek Lagoon was created in 1990 after the old limestone quarry was flooded (the water here has a beautiful turquoise color – all thanks to the deposits of limestone that were once mined here; this is also the place where the future Pope Karol Wojtyła worked in the quarry during World War II).
A two-year plan for the development of the Zakrzówek Lagoon has been announced in order to make it available for recreation (so far it is forbidden to swim).
The Old Town of Kraków is visible from several viewpoints on the hill and rocks.
Where does the name of the rocks (the rocks of Twardowski) come from? According to the legend, Master Twardowski ran a school of magic and sorcery among the surrounding cliffs. One day, during an unsuccessful experiment, the laboratory exploded and the explosion created picturesque rocks named after the Master.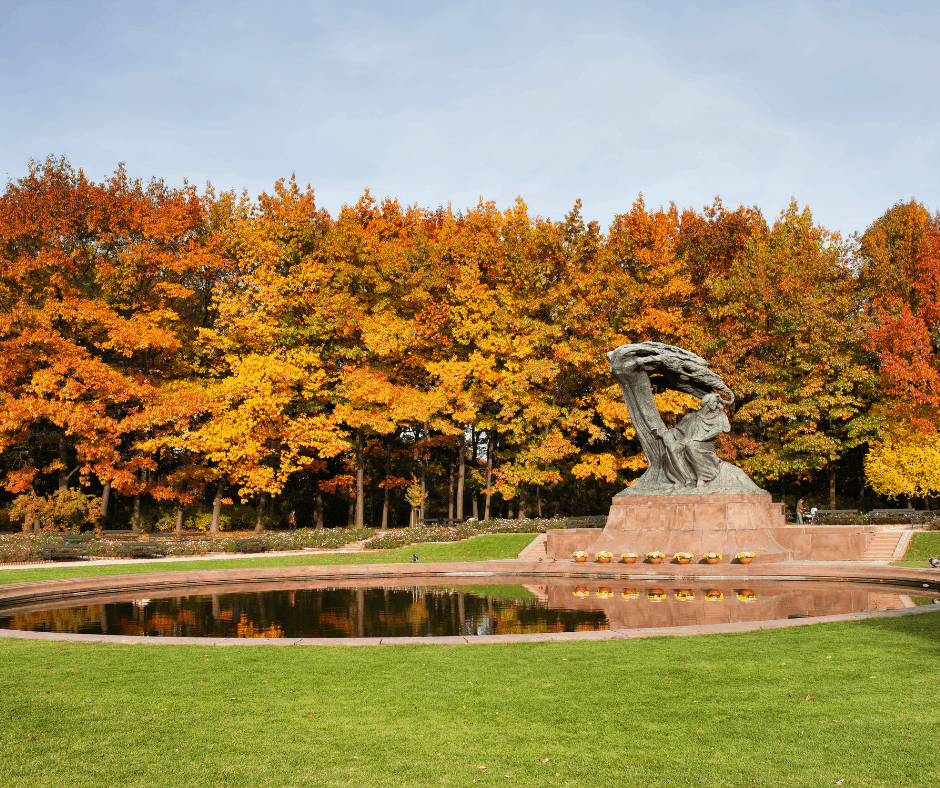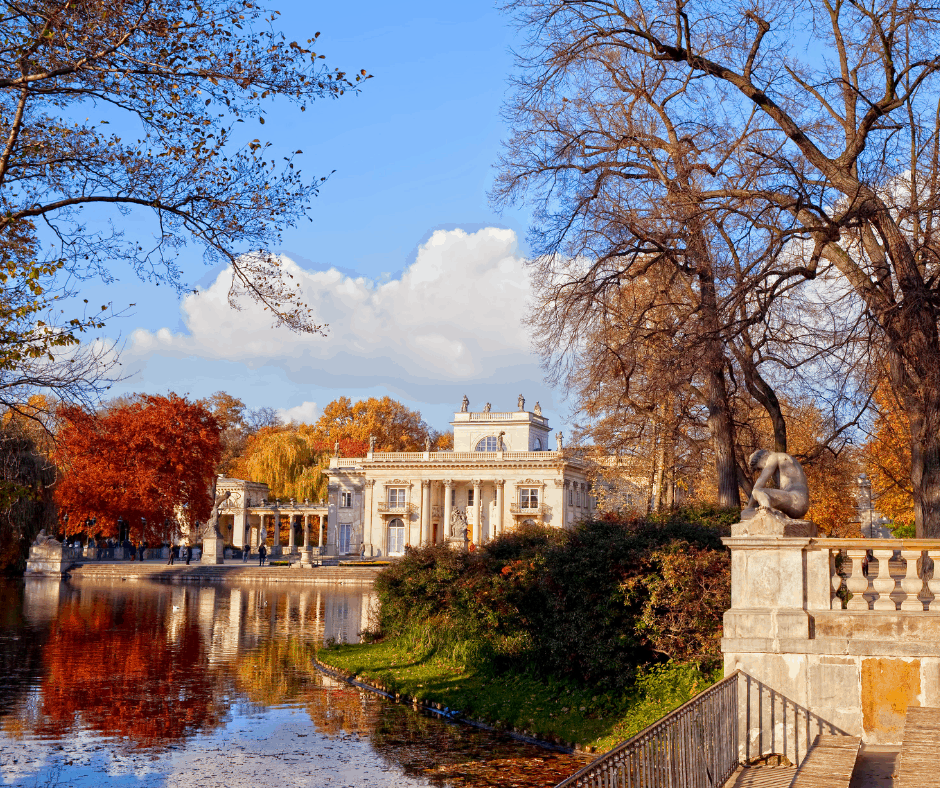 The huge park surrounding the summer residence of the last Polish king. A must-see on your Warsaw (and Polish) bucket list! It can be crowded during weekends but it's also big enough to have a quiet walk in less popular parts of the garden. Amazing during each season – kids can collect chestnuts and colorful leaves during fall, build a snowman and ride a sled during wintertime, observe squirrels in spring, and lie on the grass in summer.
Our monthly newsletter in English: Explore Poland with Kids
We'd like to invite you to subscribe to our monthly newsletters in English "Explore Poland with Kids".
The newsletter is emailed on the first day of each month and covers beautiful destinations in Poland worth visiting with children and introduces some tips and facts about Polish nature, culture, traditions as well as current affairs in Poland regarding family life.
All in English!
Our newsletter aims to:
show you places in Poland worth visiting with children – from city break destinations to hiking in the mountains (lots of practical tips!)
encourage the families to explore Poland
explain Polish traditions and customs (eg. hiding treats in shoes on St. Nicholas' Day)
remind you about holidays, observances, shopping Sunday in Poland in a given month so you can mark your calendars accordingly
explain regulations in Poland, e.g. current COVID-19 restrictions, child benefits, a healthcare system in Poland, obligatory census, etc.
help you to navigate your family life in Poland:)
Subscribe to our monthly newsletters in English to explore Poland and to learn about Poland: 
Ideas for autumn weekend getaways in Poland
The city of Gdańsk – over 1000 years of tradition, one of the largest ports on the Baltic Sea, amber, architectural gems, beaches
Gdańsk – located on the Baltic Sea – is one of the oldest cities in Poland but also the most beautiful and interesting – numerous monuments, rich history, Baltic beaches.
A walk along cobblestone streets among colorful tenement houses. A visit to one of the many interesting modern museums. In summer, swimming and sunbathing on the Gdańsk beach, in winter, a walk along the sea.
Gdańsk witnessed events that had an impact not only on the history of Poland but also the history of the world. It is this city that is considered to be the symbolic place of the outbreak of World War II, and this is also where Solidarity was founded.
Finding accommodation in Gdańsk is easy. There are many hotels in different price ranges located close to the main tourist attractions as well as a wide selection of apartments for short rent if you prefer that option. 
There are plenty of restaurants in Gdańsk serving traditional Polish dishes, but also restaurants with international cuisine. As in other large cities in Poland, it is not difficult to find a child-friendly restaurant – with a special kids menu, a play area, changing facilities. 
How to get there? What are the top attractions? Find out more in our post about visiting Gdańsk.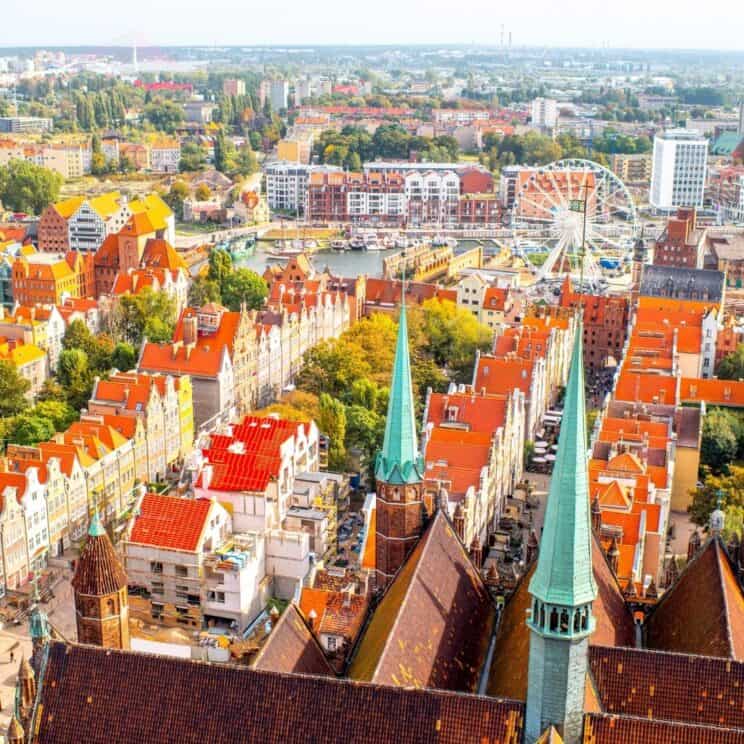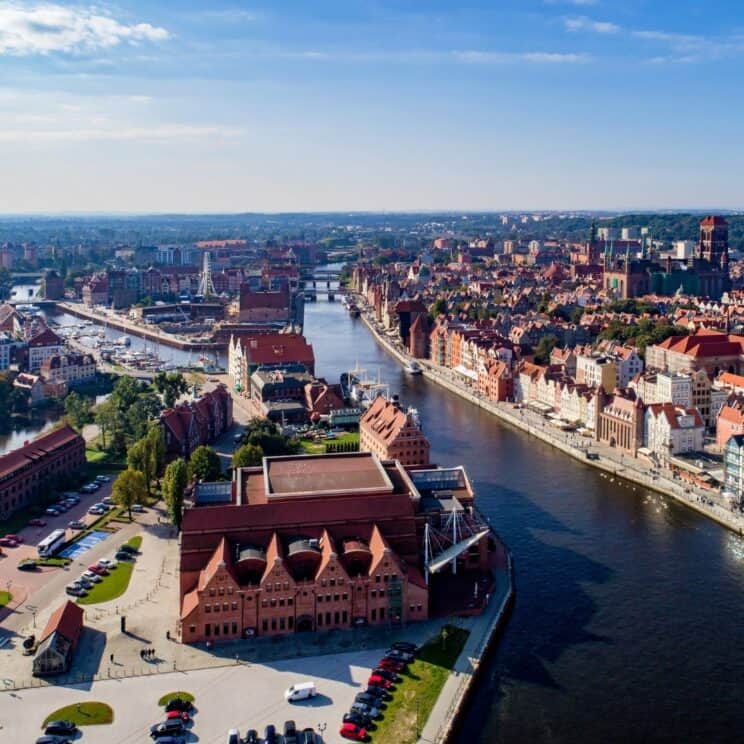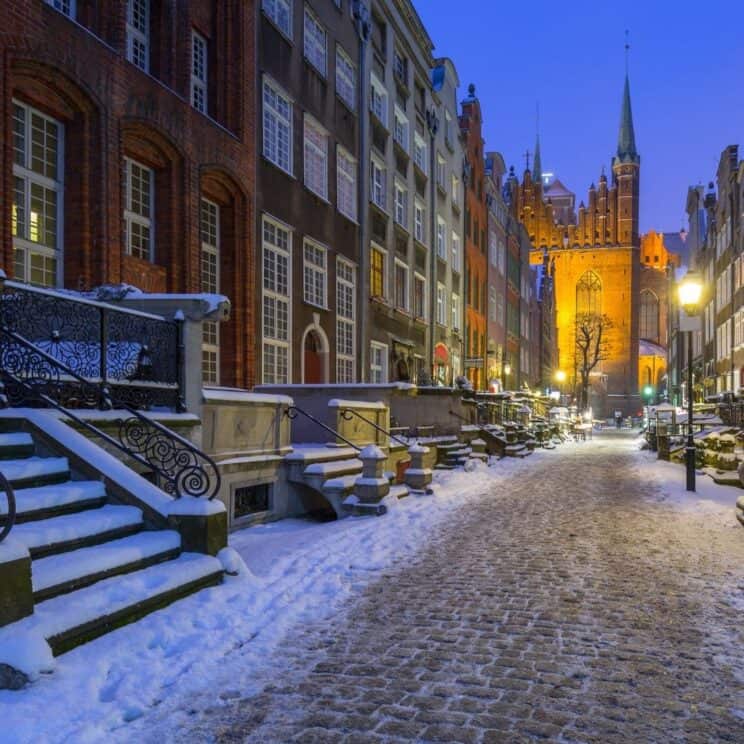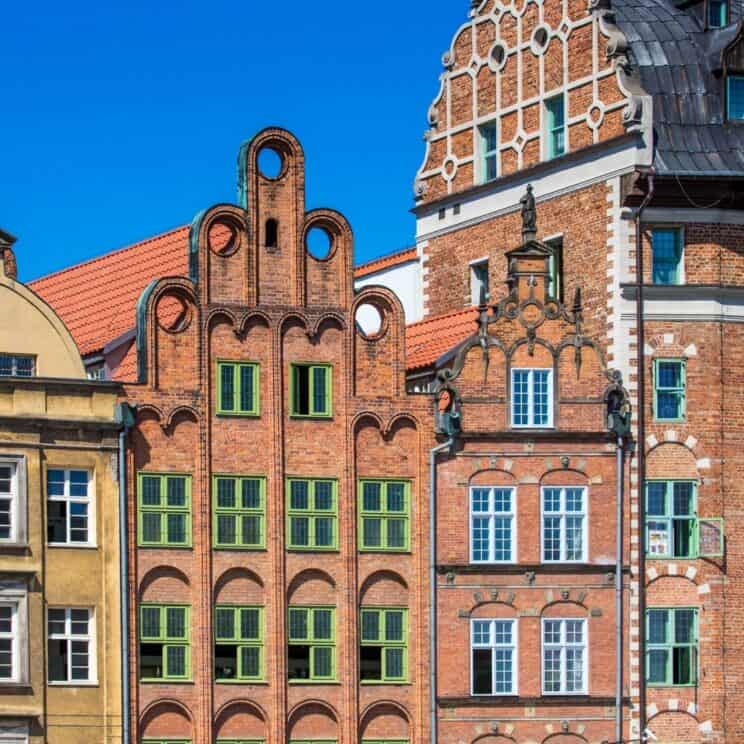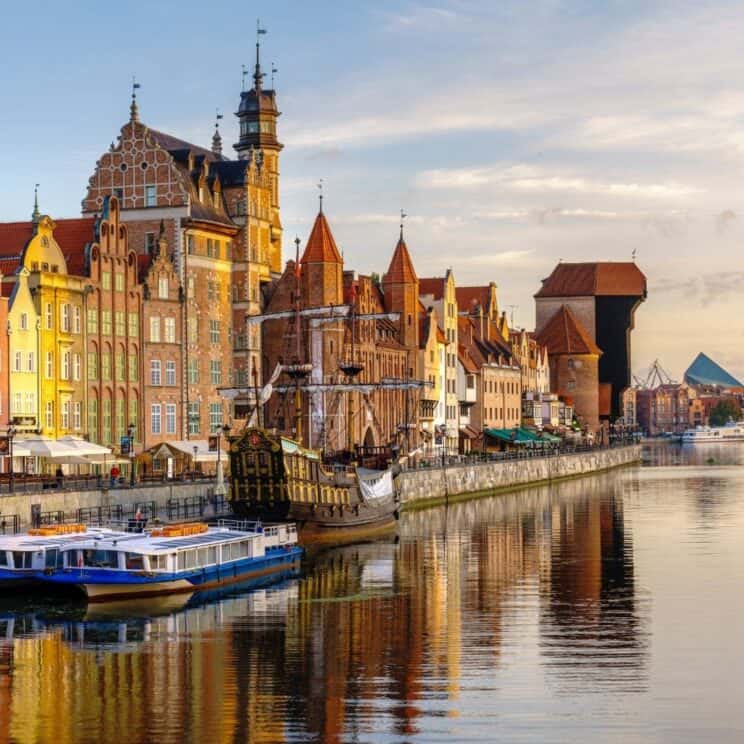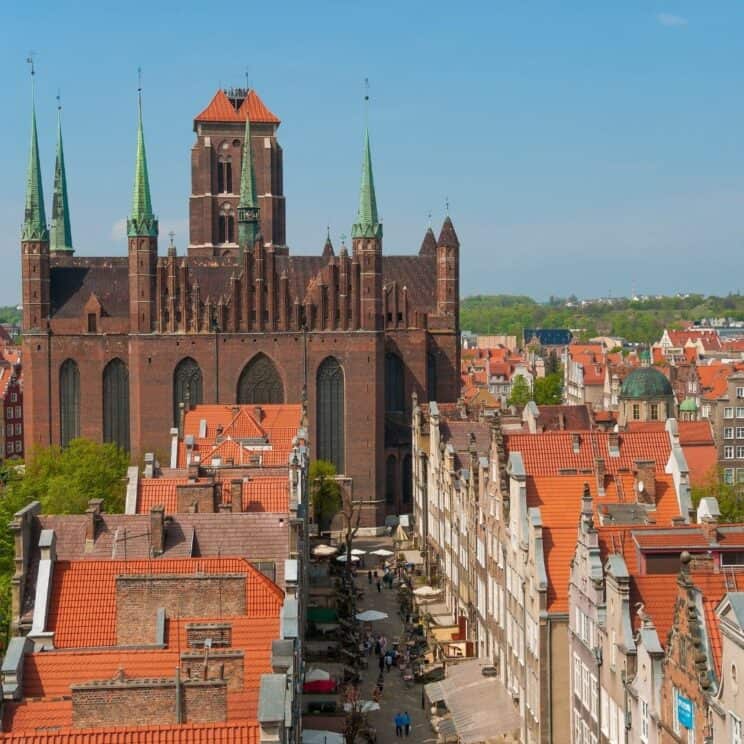 The Białowieża Forest – bison, ancient forests, hiking and biking trails
The Białowieża Primeval Forest (Puszcza Białowieska) was created without human intervention and is the only natural place in Poland entered on the UNESCO World Heritage List. 
It is a unique place on a European and global scale – most of Europe's natural forests have been cleared in the last few hundred years. Their place was taken by crops, meadows, pastures, villages, cities. The Białowieża Primeval Forest is exceptional in Europe. It is here that for thousands of years uninterrupted natural processes have been taking place. As a result, this forest is characterized by an extraordinary abundance of fauna and flora.
Białowieża National Park (17% of the area of the Polish part of the Białowieża Primeval Forest) is a protected area famous for its ancient forest that survived in its natural state to this day and large bison population, as well as hiking and biking trails. It is a perfect place for all those who love nature. The area gives a unique opportunity to observe nature, exceptional biodiversity, rare species of fauna and flora. The Białowieża Forest is known worldwide for the European bison – the largest land mammal in Europe.
How to get there? What are the top attractions? Find out more in our post about visiting Białowieża.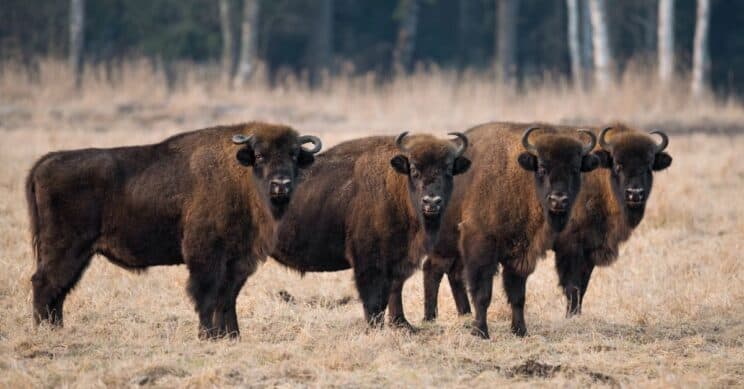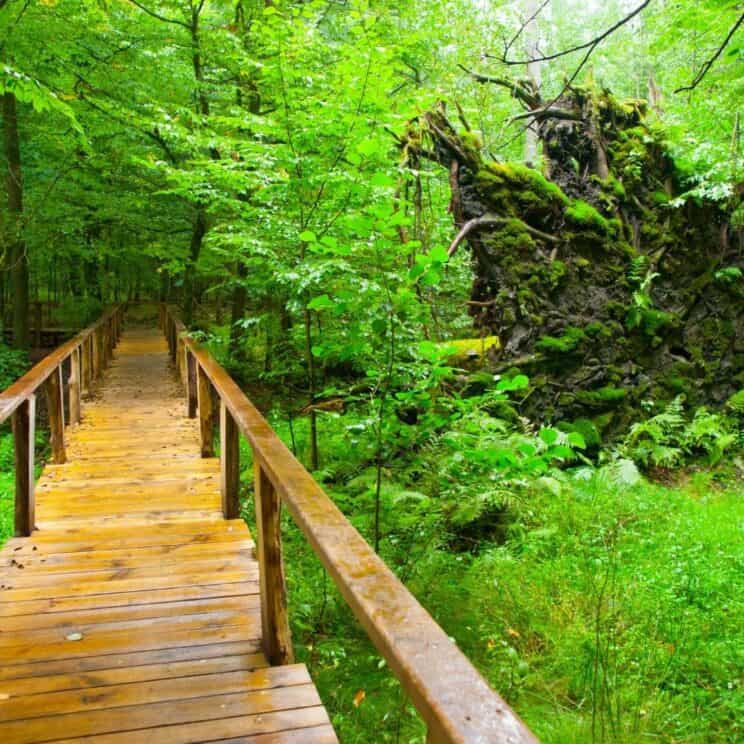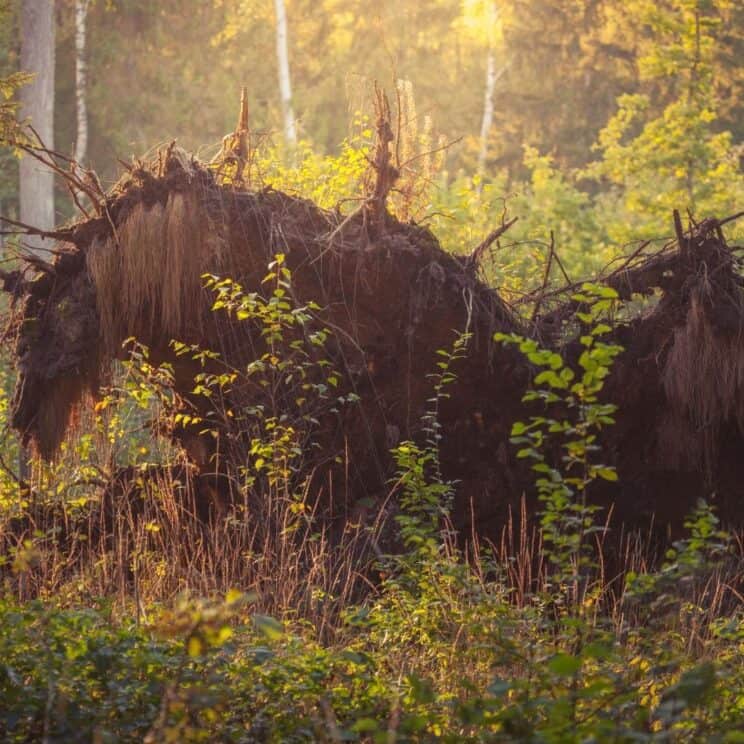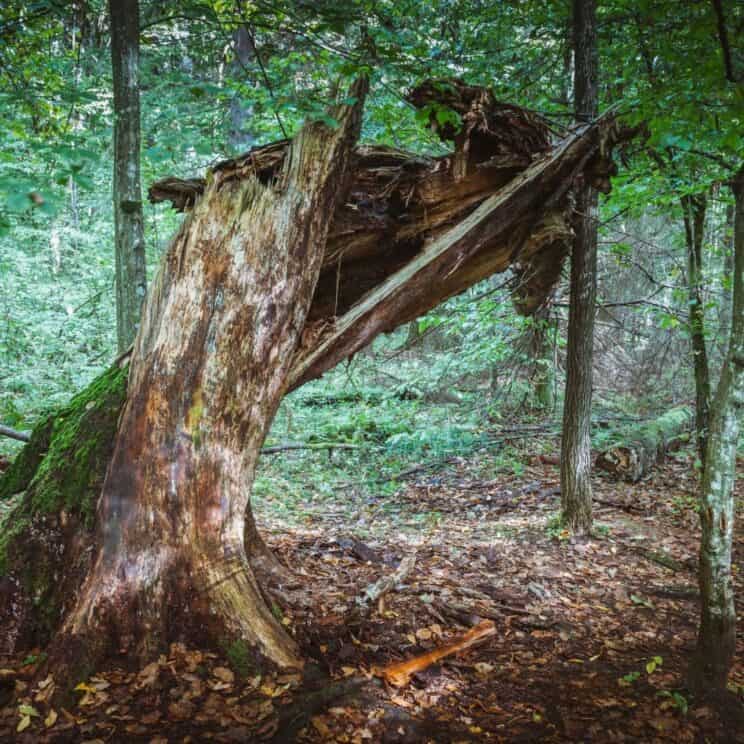 The city of Toruń – one of the oldest cities in Poland
Toruń is a medieval city picturesquely located on the banks of the Vistula River, known in Poland for two things: the astronomer Nicolaus Copernicus and… gingerbread cookies.
The city of Toruń (pronunciation: ˈtɔ.ruɲ) is one of the oldest cities in Poland (established in the 13th century by the Teutonic Knights), and unlike many other cities in Poland, it avoided substantial destruction during the Second World War. Most of the important architectural monuments are originals, not reconstructions. Toruń is a city full of Gothic art and architecture (in Poland, only Kraków is "more Gothic"). The medieval part of Toruń is listed as one of the UNESCO World Heritage Sites.
What we love about Toruń is that every major tourist attraction is within walking distance (even for children!).
If you want to explore Poland, if you enjoy cities with a historic vibe, and if you like spiced ginger cookies… Toruń is your perfect weekend destination.
How to get there? What are the top attractions? Find out more in our post about visiting Toruń.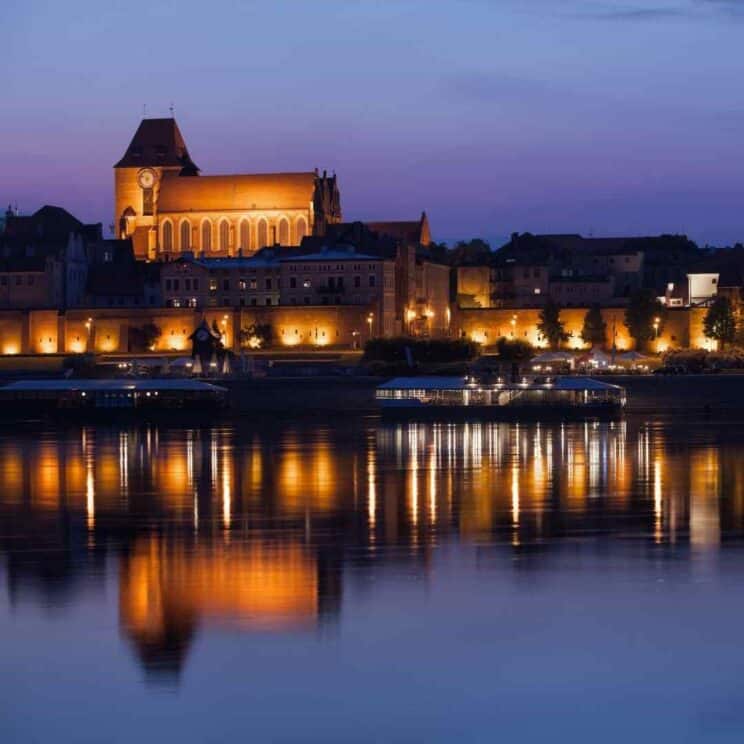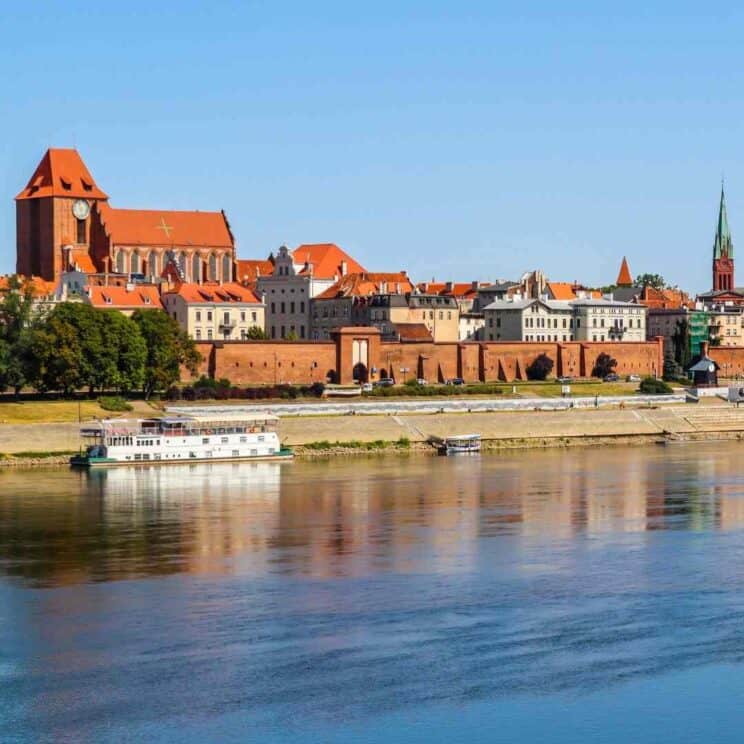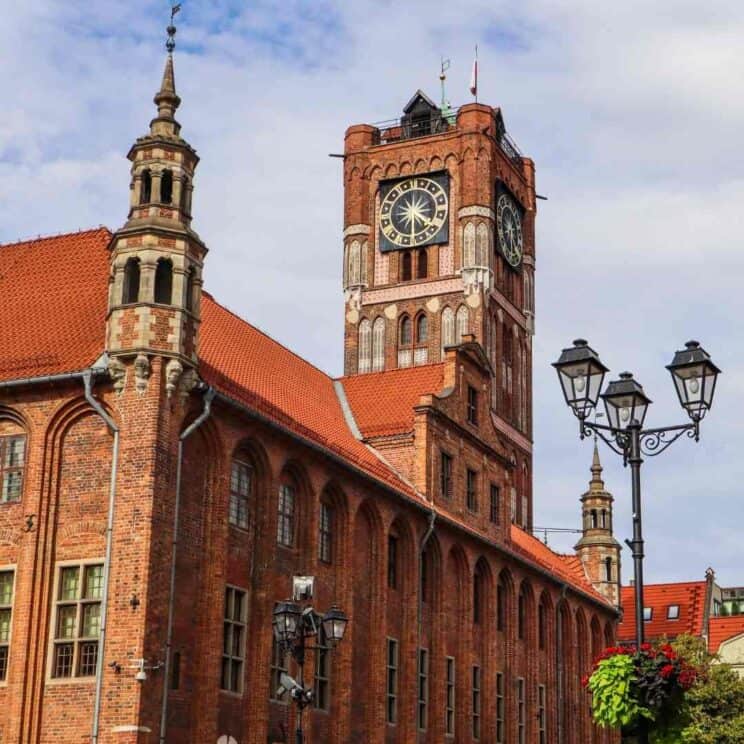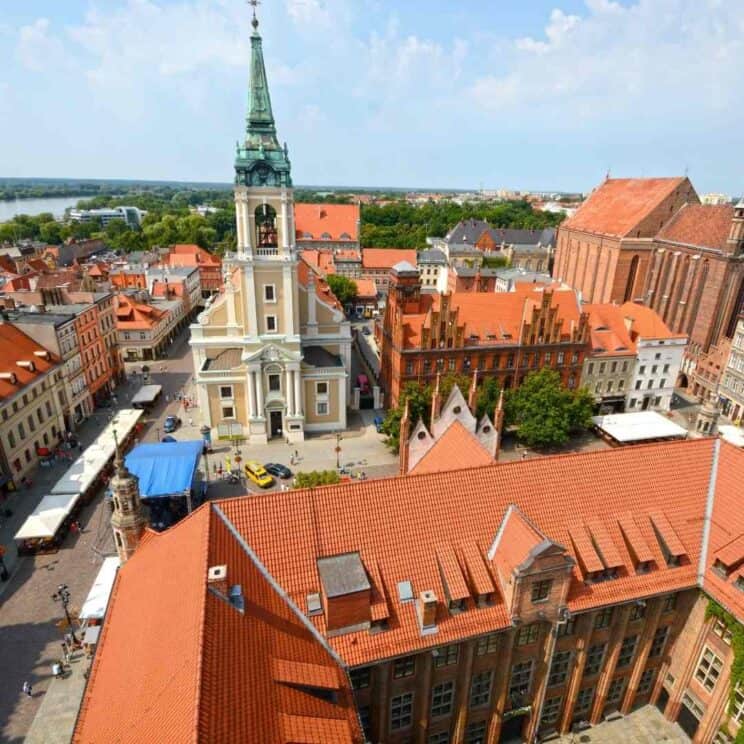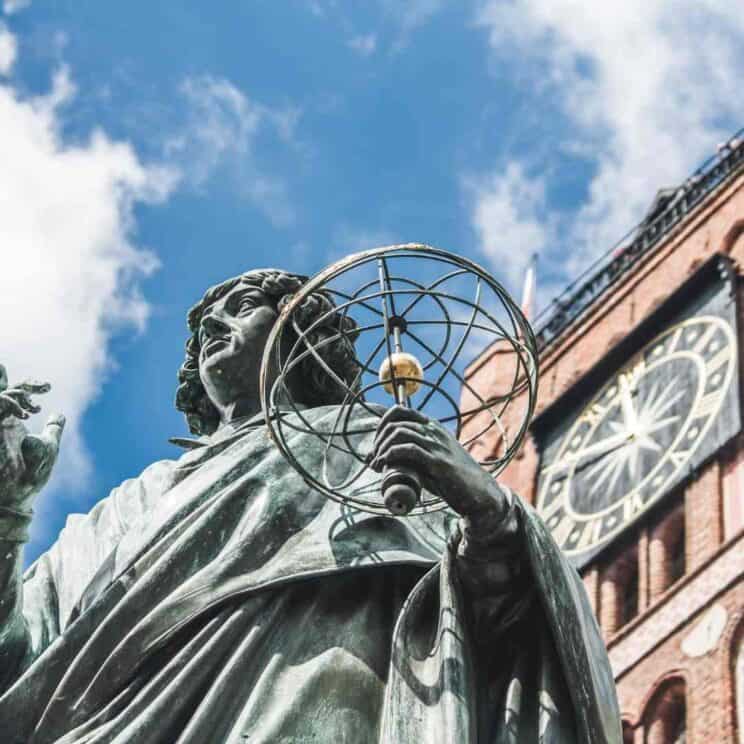 Click on the photos below to read other posts: