Poland in January: tips for making the most of your winter in Poland
Our Partner of the Month
Order online French 
macarons made in Poland. A box of delicious sweets is a perfect gift idea for your family and friends (or for yourself!). Click here to select the best flavors and order courier delivery.  

Weather in Poland in January
January is the coldest month in Poland. The average temperature in January in Poland is -1,5°C / 30,2°F. The average rainfall level in Poland in January is 37 mm. The Polish name for January – styczeń – comes from the word stykać meaning to connect old and new year. Sunset on January 1: 3.33 pm, January 31: 4.20 pm.
Winter in Poland is cold and usually snowy. To stay cozy in cold weather in Poland, you will need a hat, coat, scarf, gloves, and winter boots. The weather during the winter in Poland differs. Usually, the temperature is around freezing or a few degrees below, but it happens that the temperature drops below -20 °C (-4 °F). Recent years have seen an increase in average winter temperatures compared to previous years. Trends also indicate that we can start getting used to relatively warmer December in Poland and winter shifting for the period from January to March.
Read more about the weather and winter in Poland.
Shopping Sunday and trade ban Sundays in Poland in January 2021
In January 2021, there is one shopping Sunday in Poland: January 31. January 3, 10, 17, and 24 are trade ban Sundays in Poland. Click here to read our post about shopping Sundays in Poland in 2021.
Public holidays and dates to remember in Poland in January 2021
New Year's Day (Nowy Rok)
A public holiday in Poland – stores, malls, shopping centers are closed, only some smaller local convenience stores can be open (eg. Żabka). You can do basic shopping at gas stations.
Epiphany / The Three Wise Kings (Trzech Króli)
A public holiday in Poland, stores are closed. Christian holiday commemorating the three wise kings' visit to infant Jesus. In Warsaw and other big cities, there are street parades. There is a tradition in Poland to write with chalk brought from the church above the entrance of your home: K+M+B (or C+M+B). The letters have two meanings: they represent the initials of Caspar, Melchior, and Balthazar (Kacper, Melchior, Baltazar); it's also the abbreviation of the Latin phrase Christus mansionem benedicat (May Christ bless this house).
Grandmother's Day & Grandfather's Day (Dzień Babci & Dzień Dziadka)
People meet or call their grandparents to honor them. In kindergartens, there are usually events for grandparents.
Great Orchestra of Christmas Charity, 29th Grand Finale (Wielka Orkiestra Świątecznej Pomocy)
The biggest charity event in Poland. 2021 winter fundraiser will be held to raise funds to support pediatric laryngology, otorhinolaryngology, and head diagnostics. Many concerts, shows and other events all over Poland. Volunteers (including many children) collect money on the streets giving away to all donors red stickers in the shape of a heart. The Foundation's website in English. Due to the new coronavirus restrictions in Poland, the event has been moved from January 10 to January 31.
Read more about public holidays and dates to remember in Poland in winter 2021.
Winter illuminations in Poland: six beautiful holiday light displays in Poland
During the wintertime season, many parks in Poland transform after dark into a magical world of lights, allowing you to spend time outdoors, walking in winter festive scenery. We take you through six places across Poland where you can cut yourself off from everyday matters and enjoy winter in Poland.
KRAKÓW: Garden of Lights – Alice in Wonderland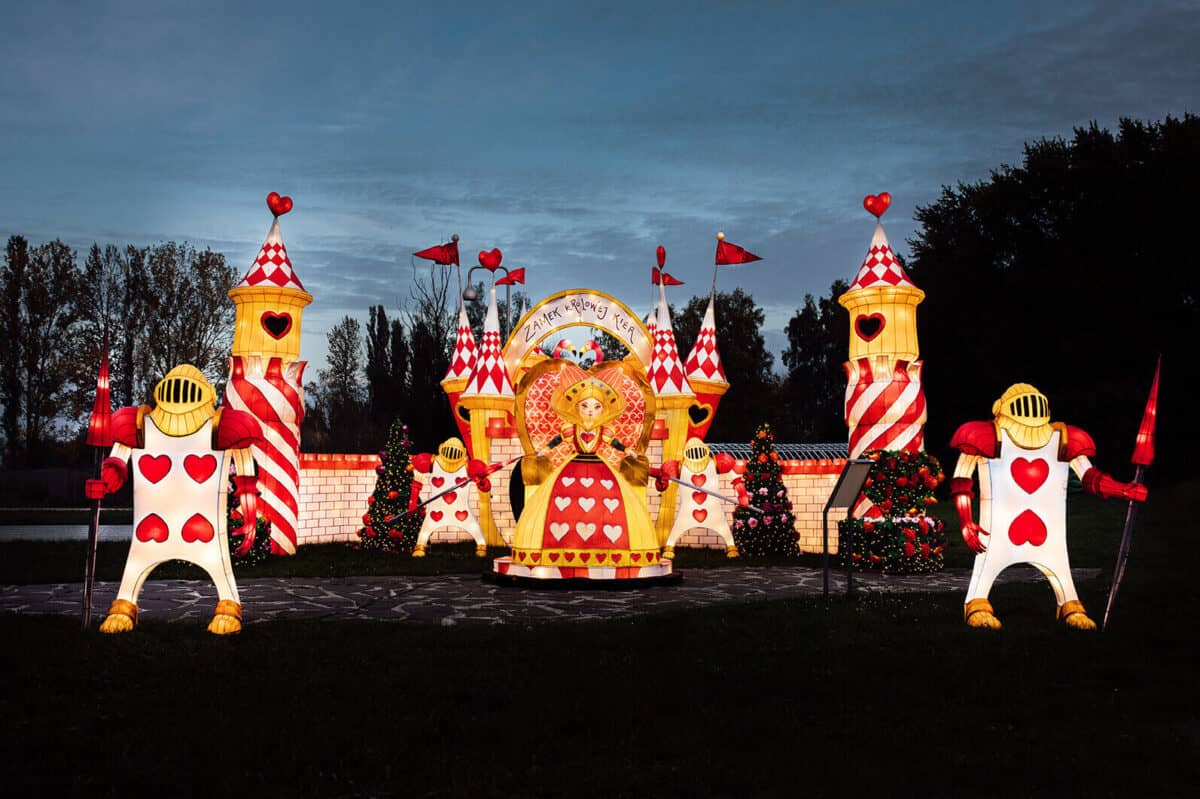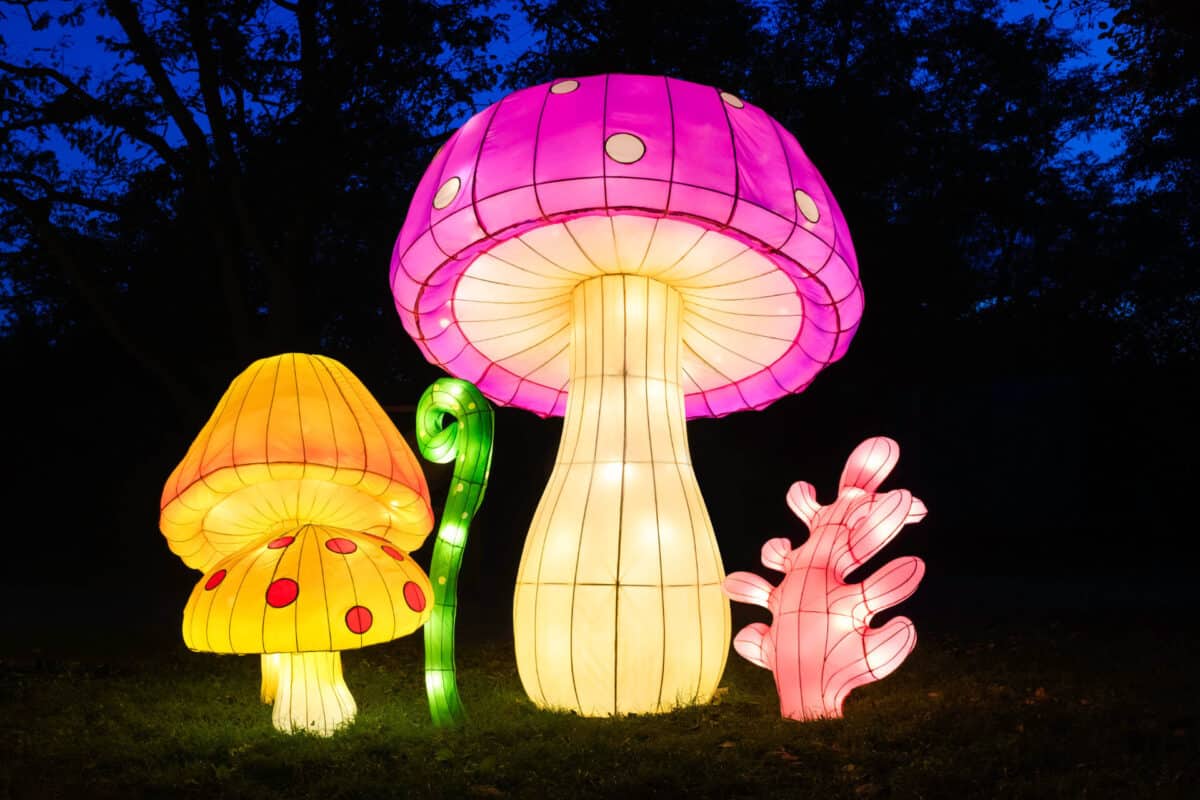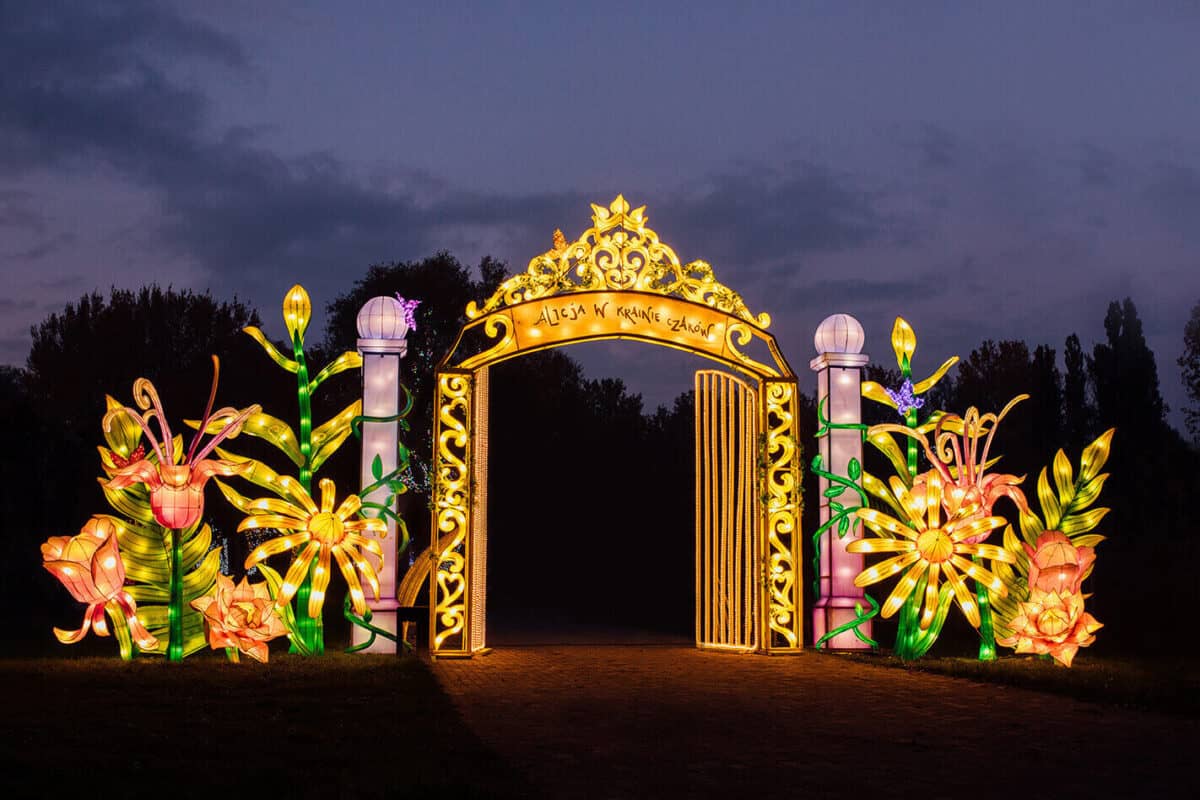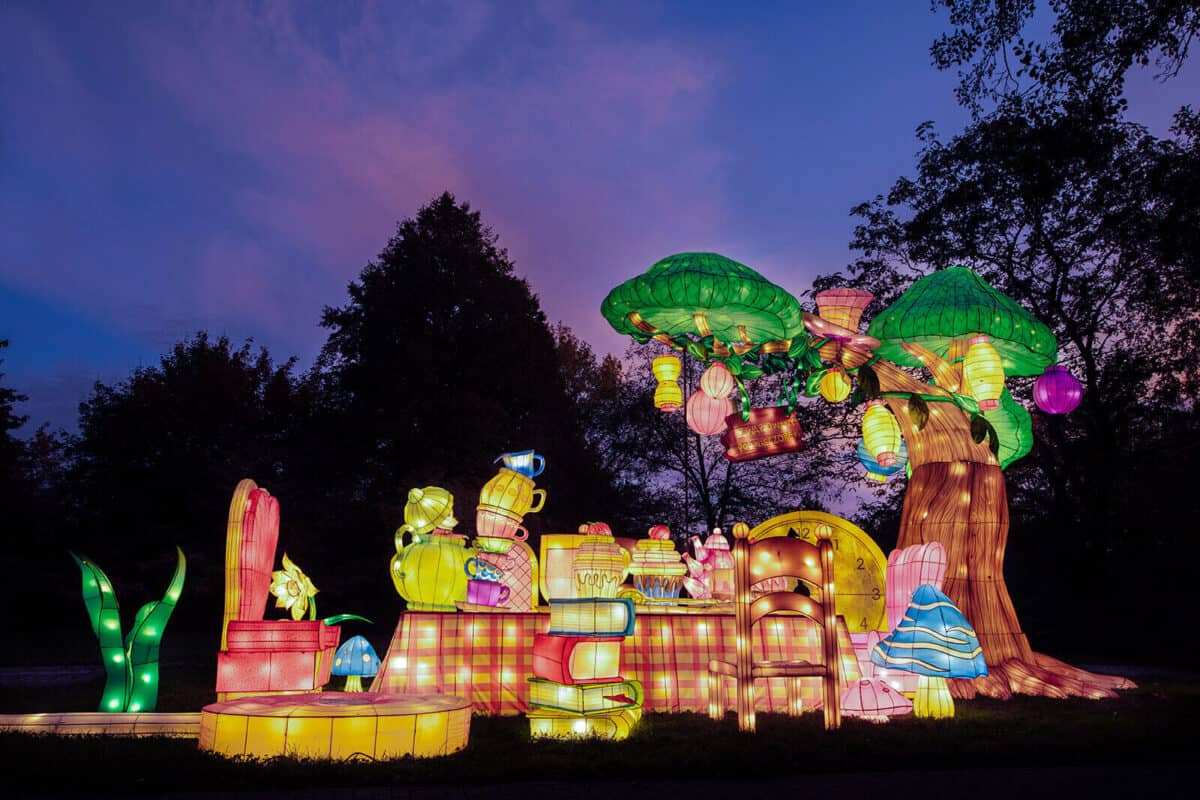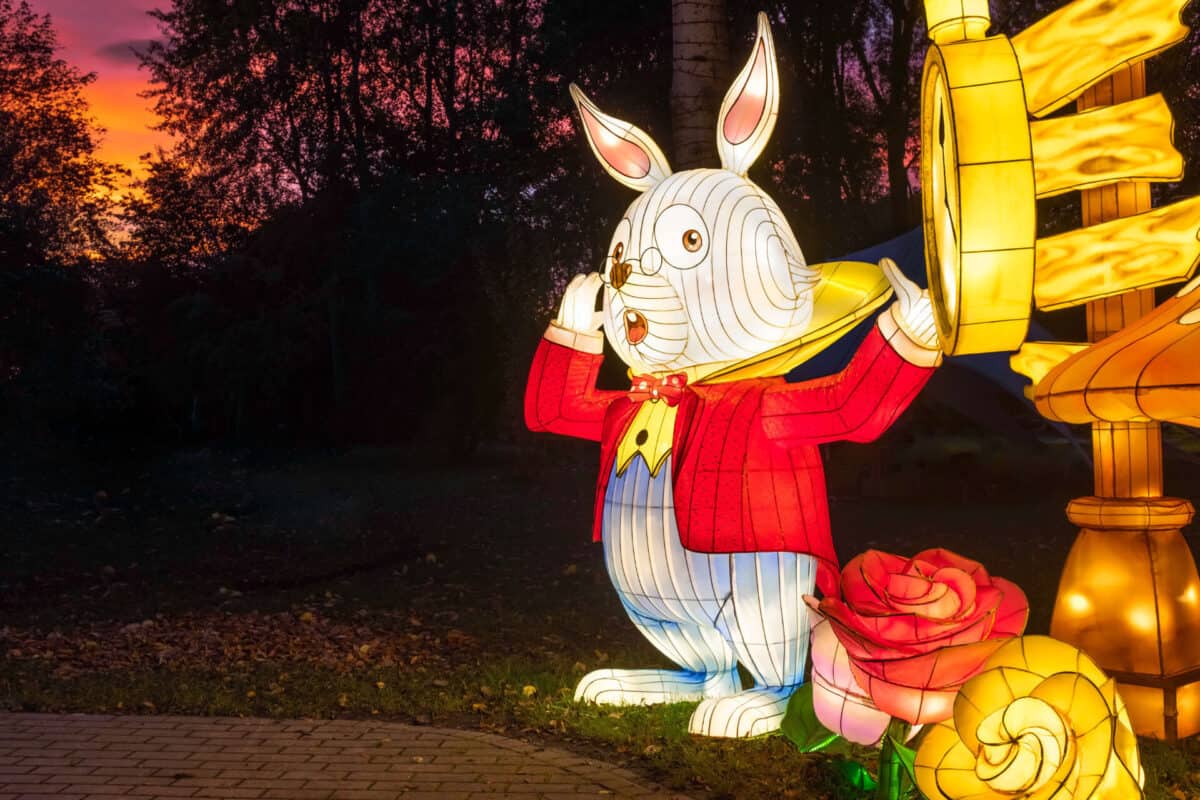 Photo source: Alicja w Krainie Czarów Ogród Świateł
WROCŁAW area: Illuminations Park at the Topacz Castle (Zamek Topacz)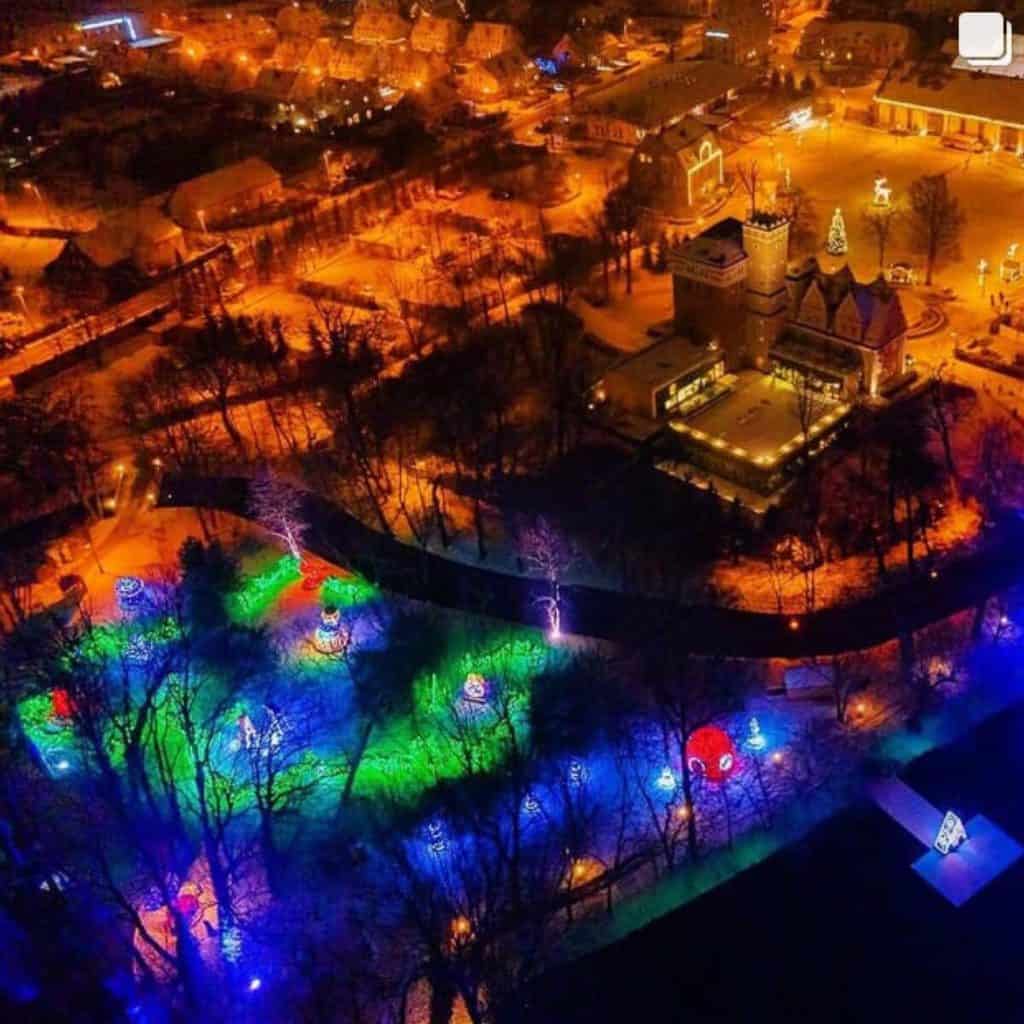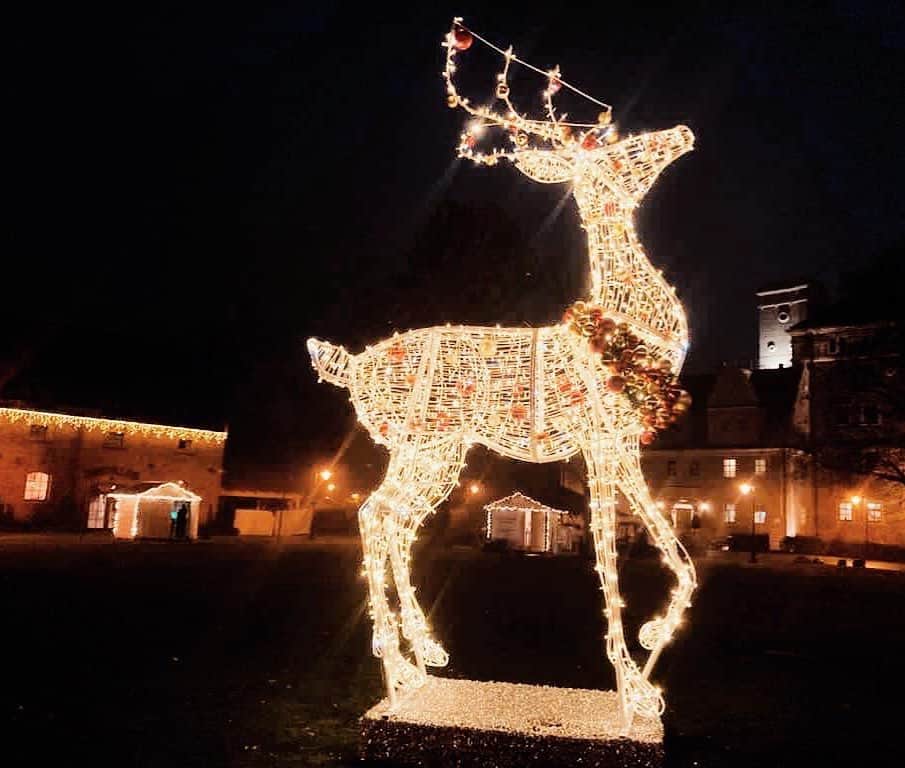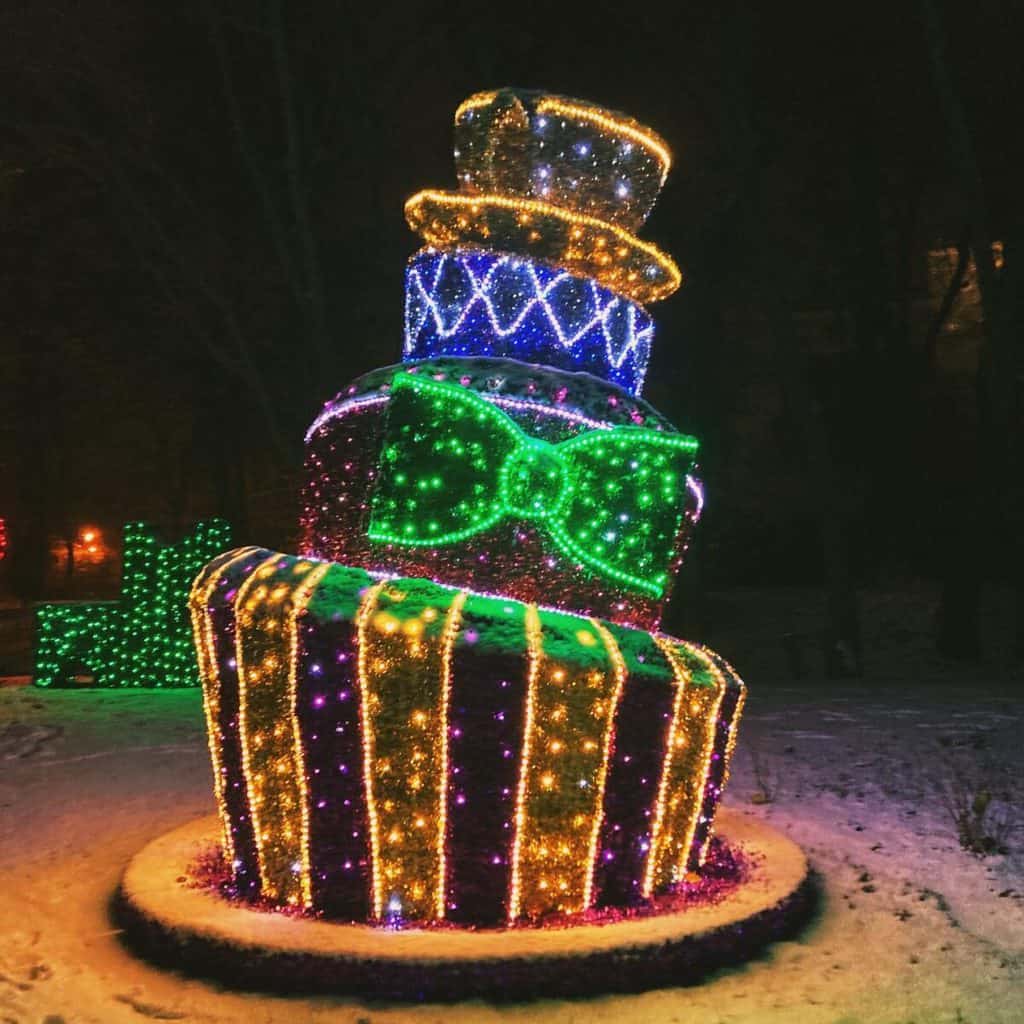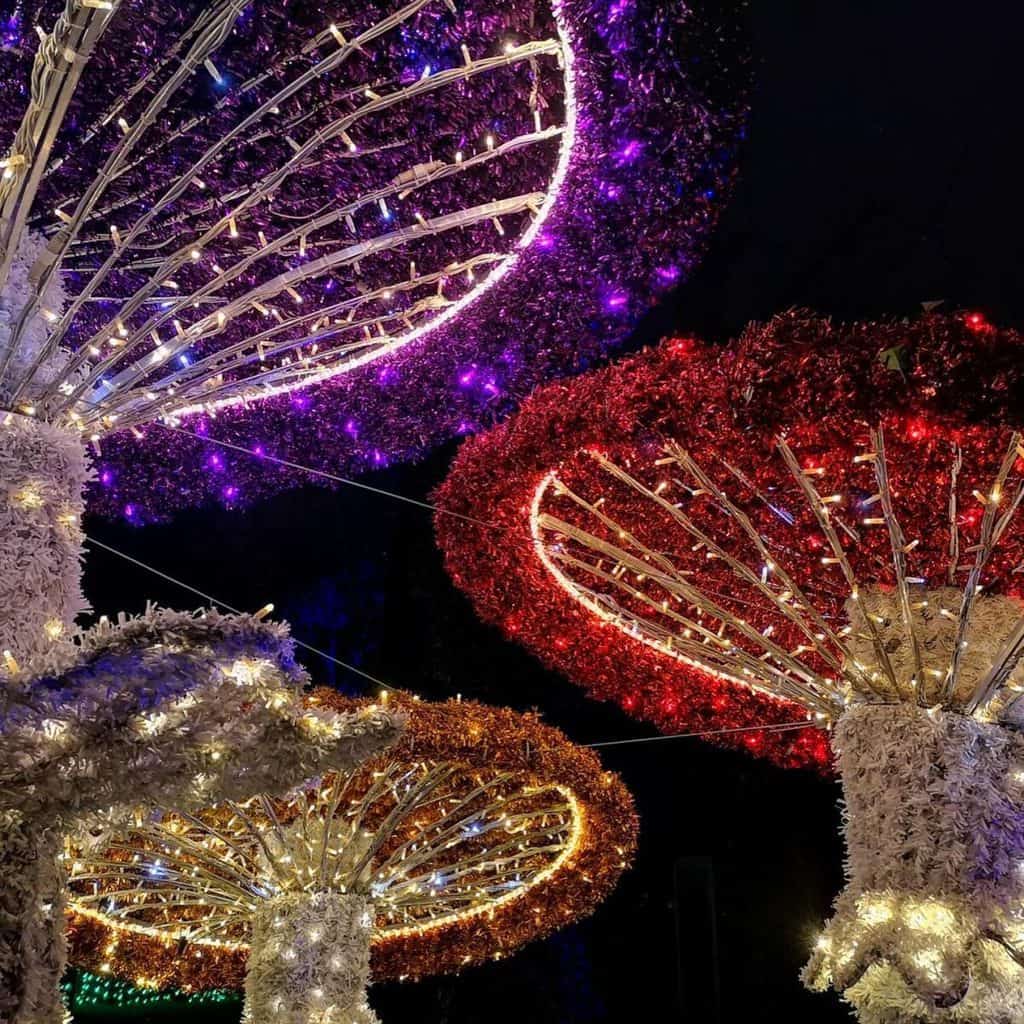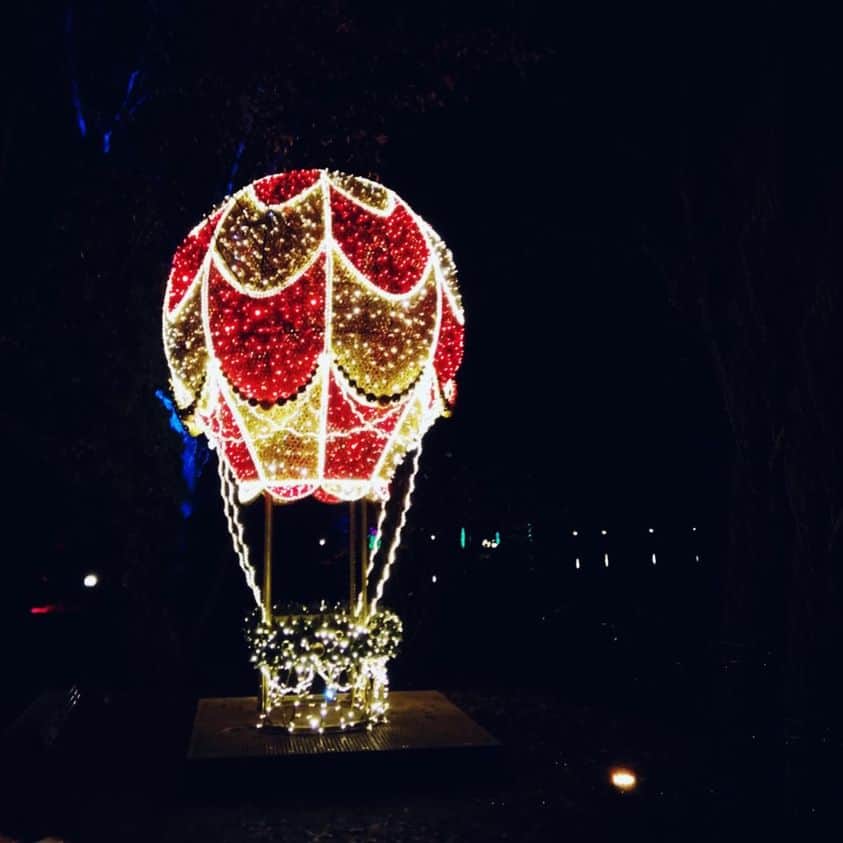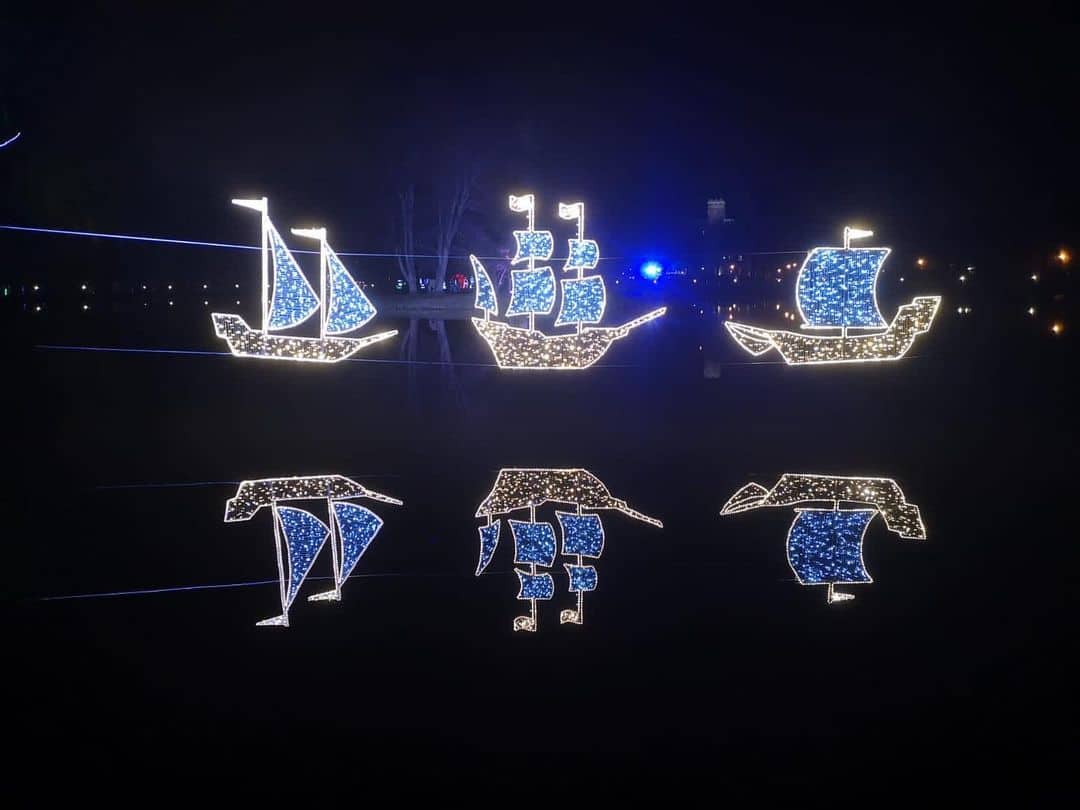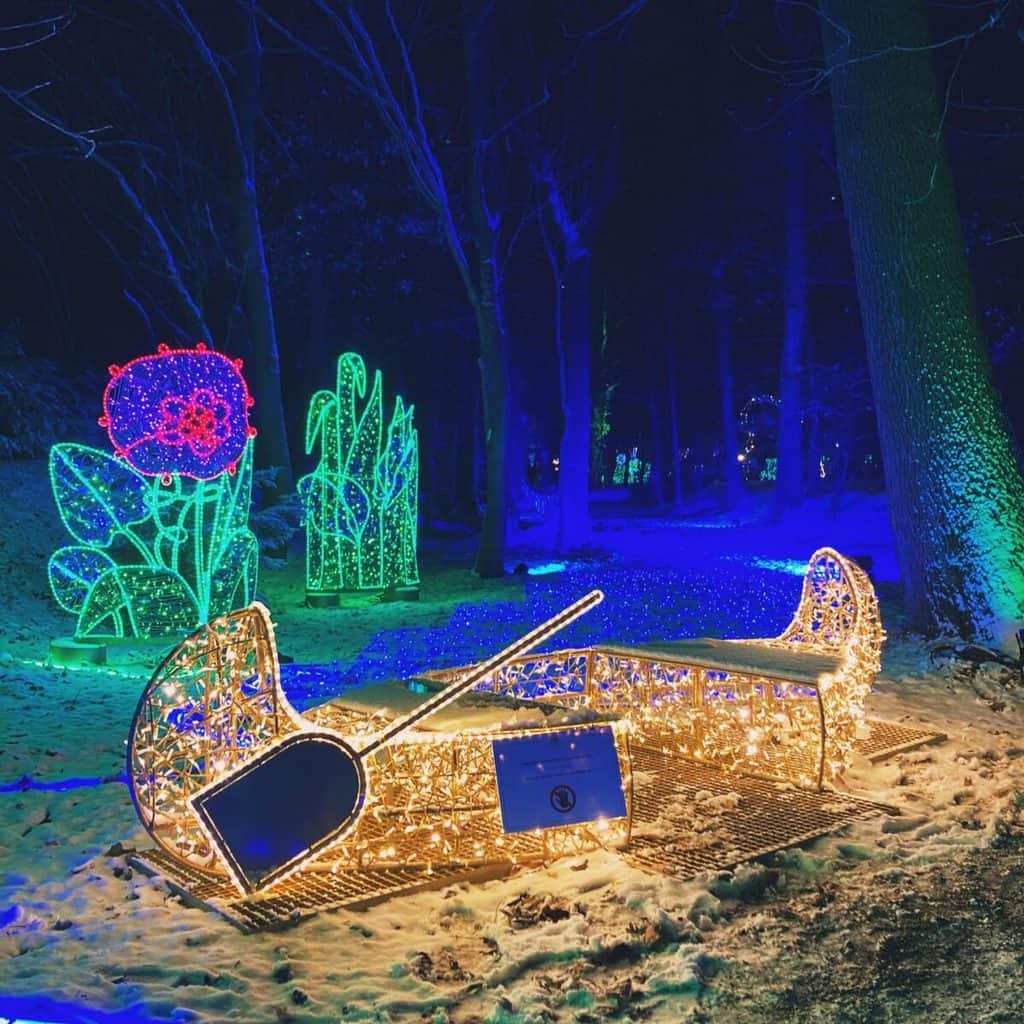 Photo source: Zamek Topacz
WARSAW: "The Royal Garden of Light" – illuminations festival in Wilanów Palace Garden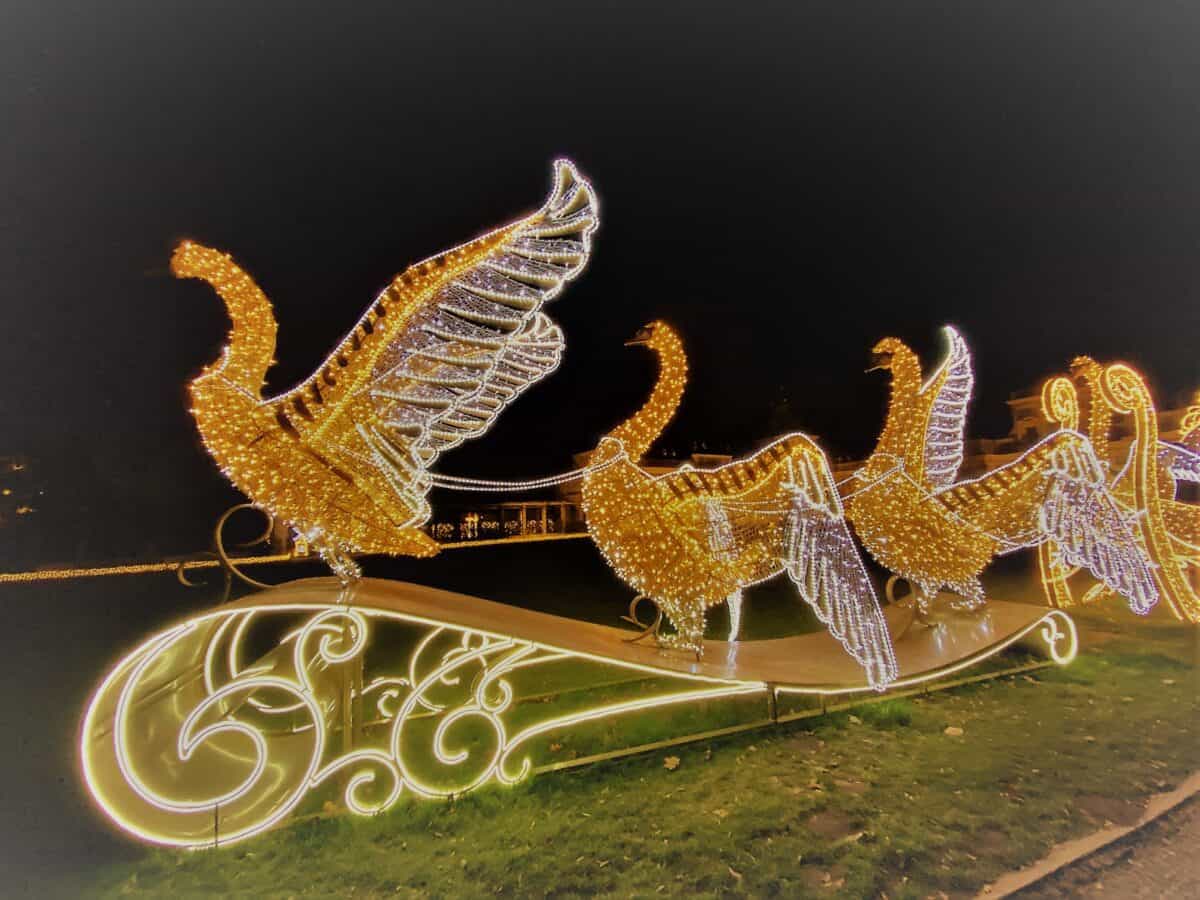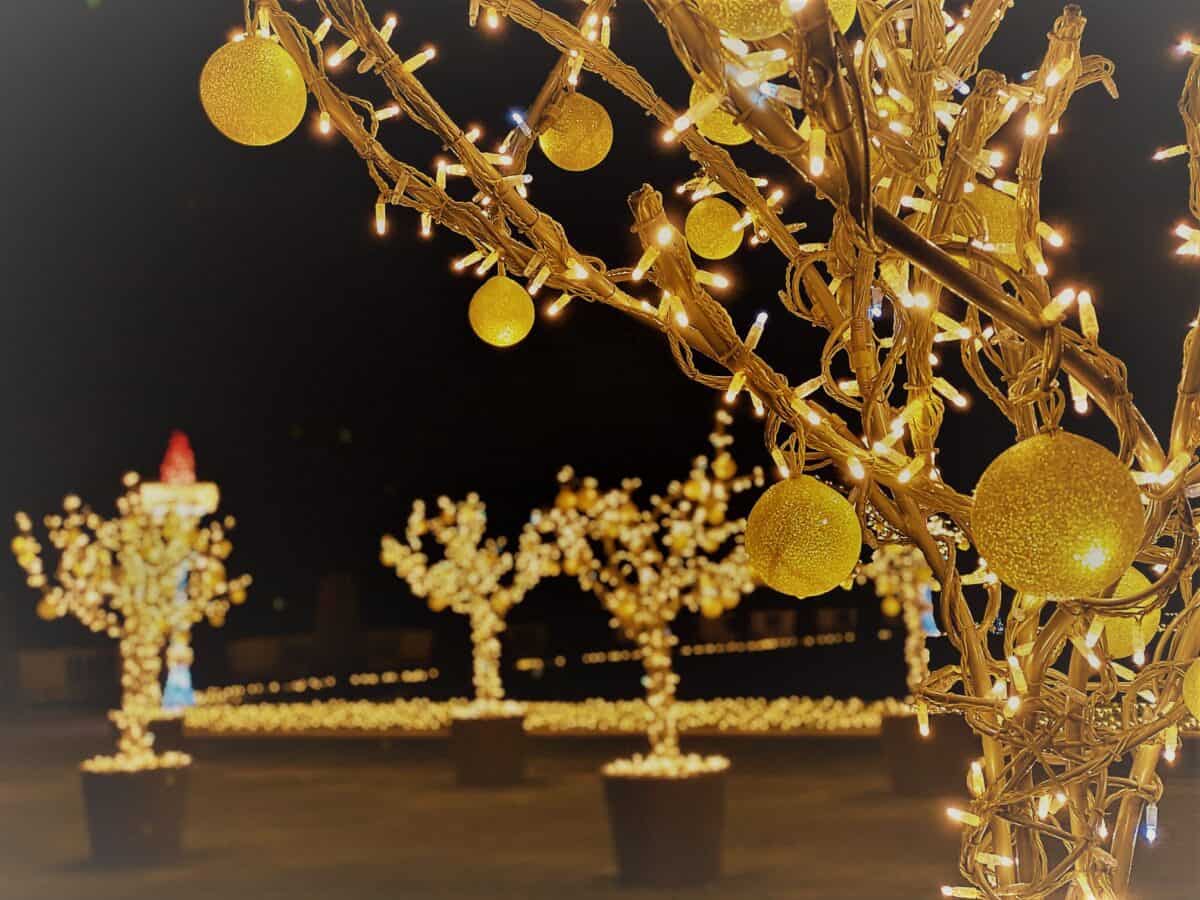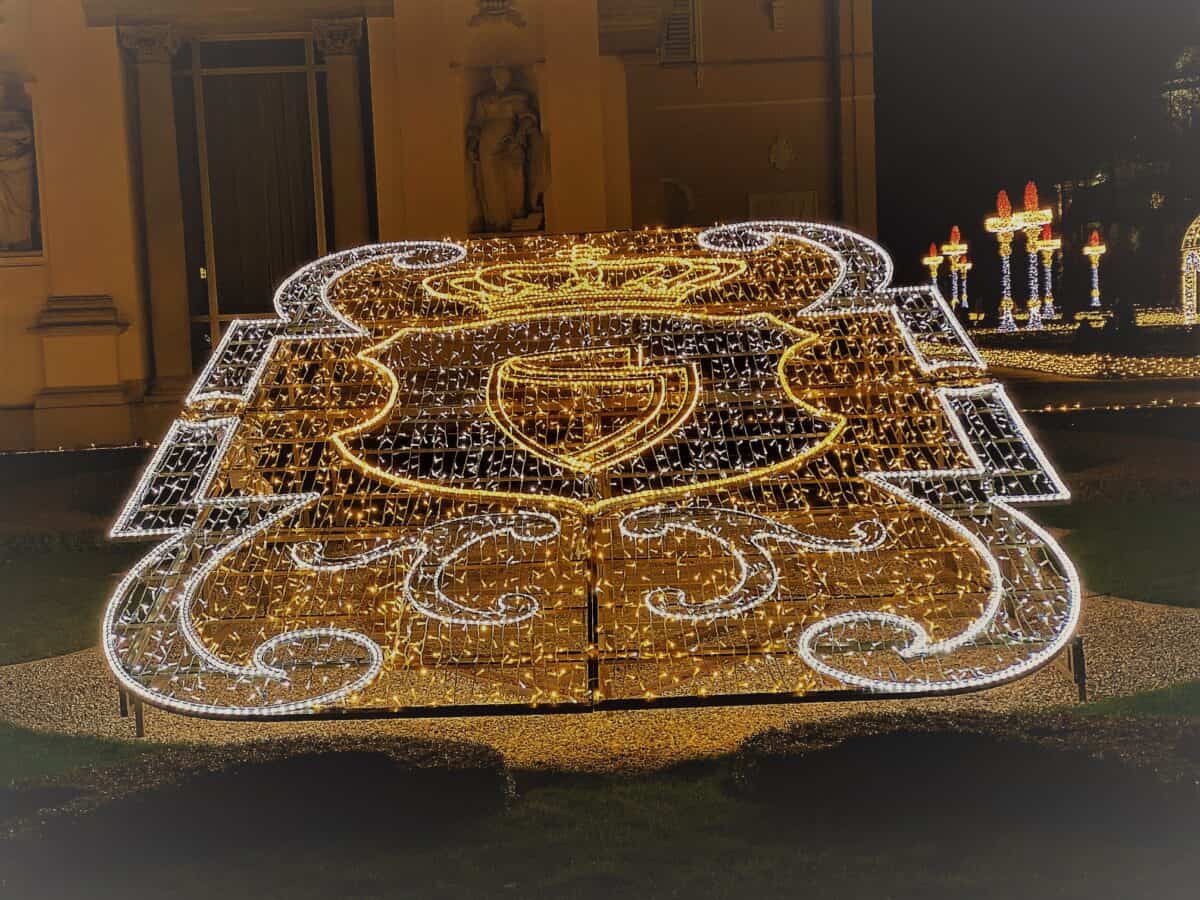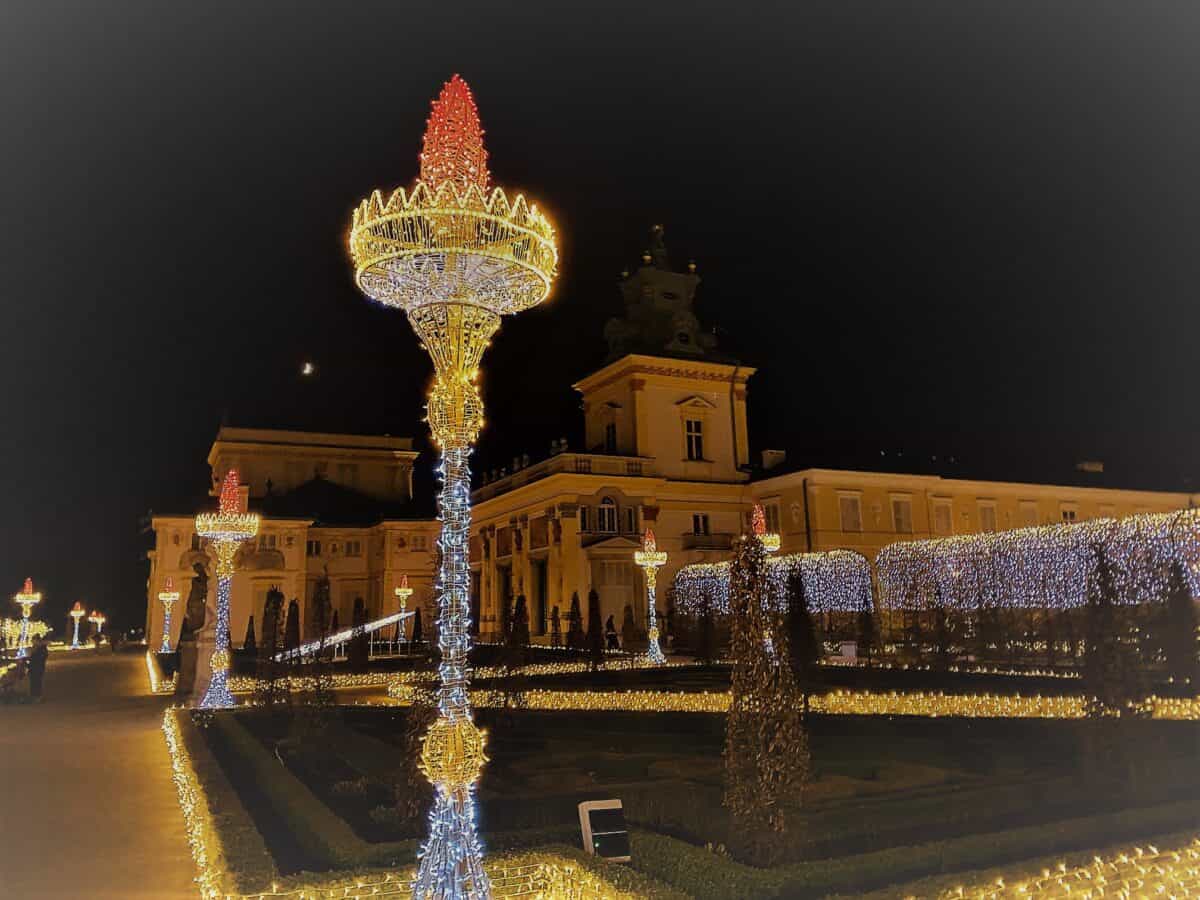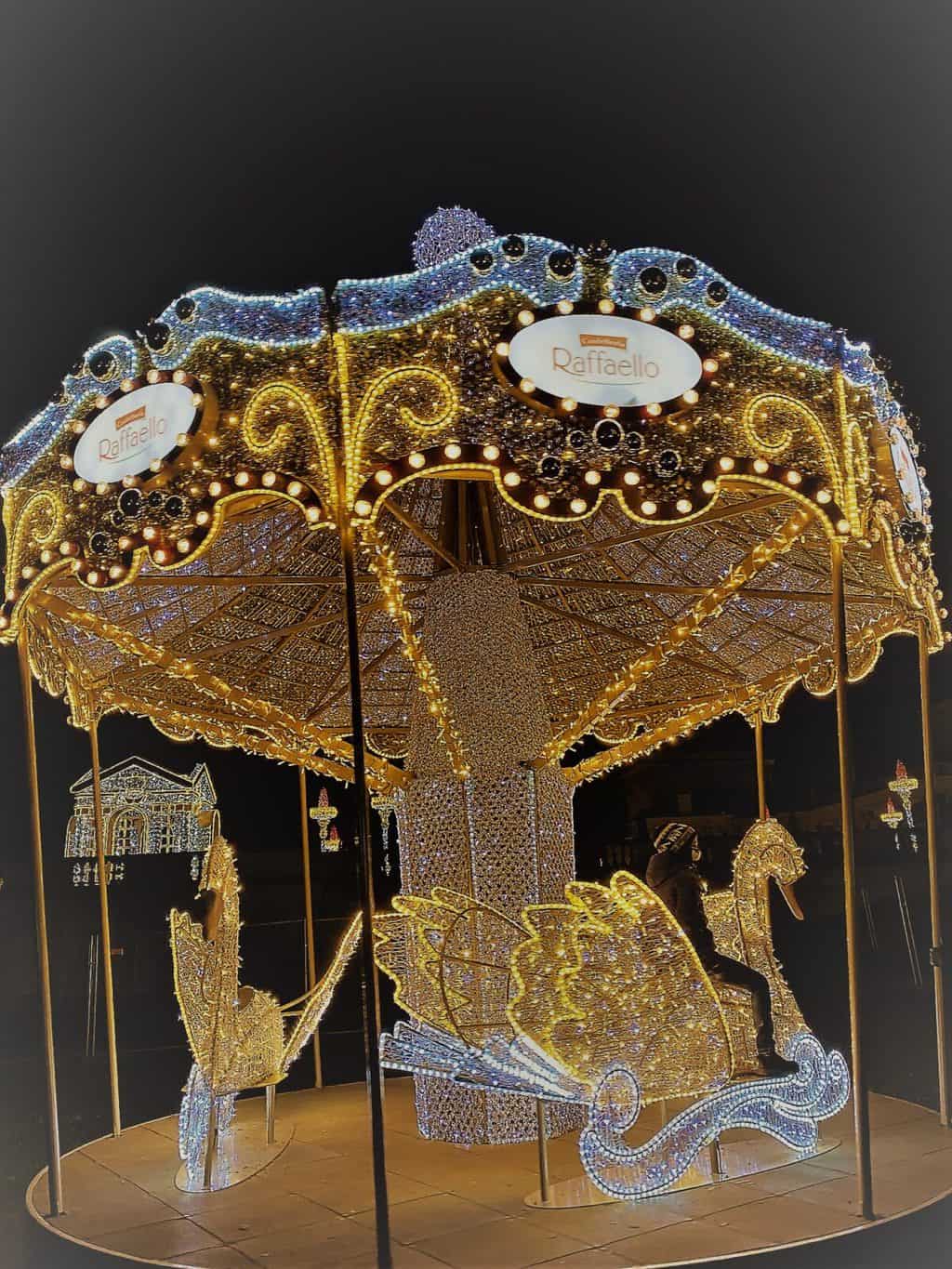 POZNAŃ area: Winter illuminations and decorations in Deli Park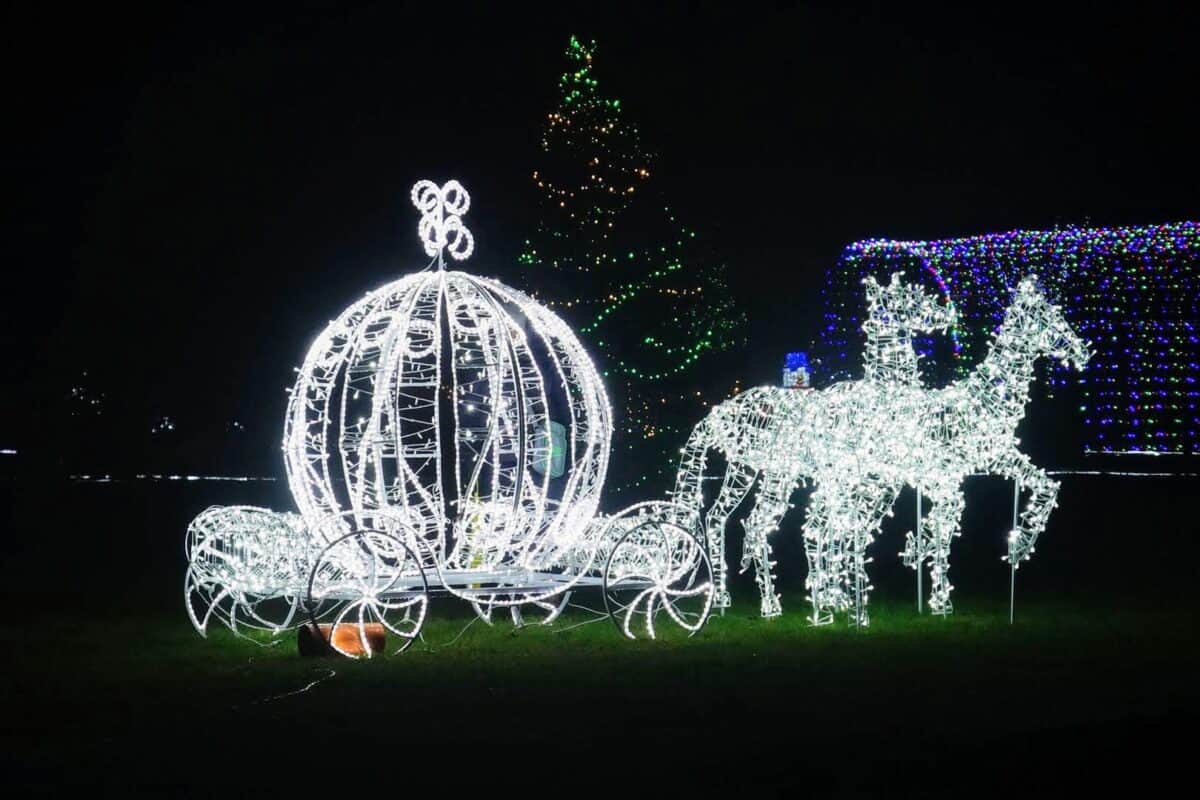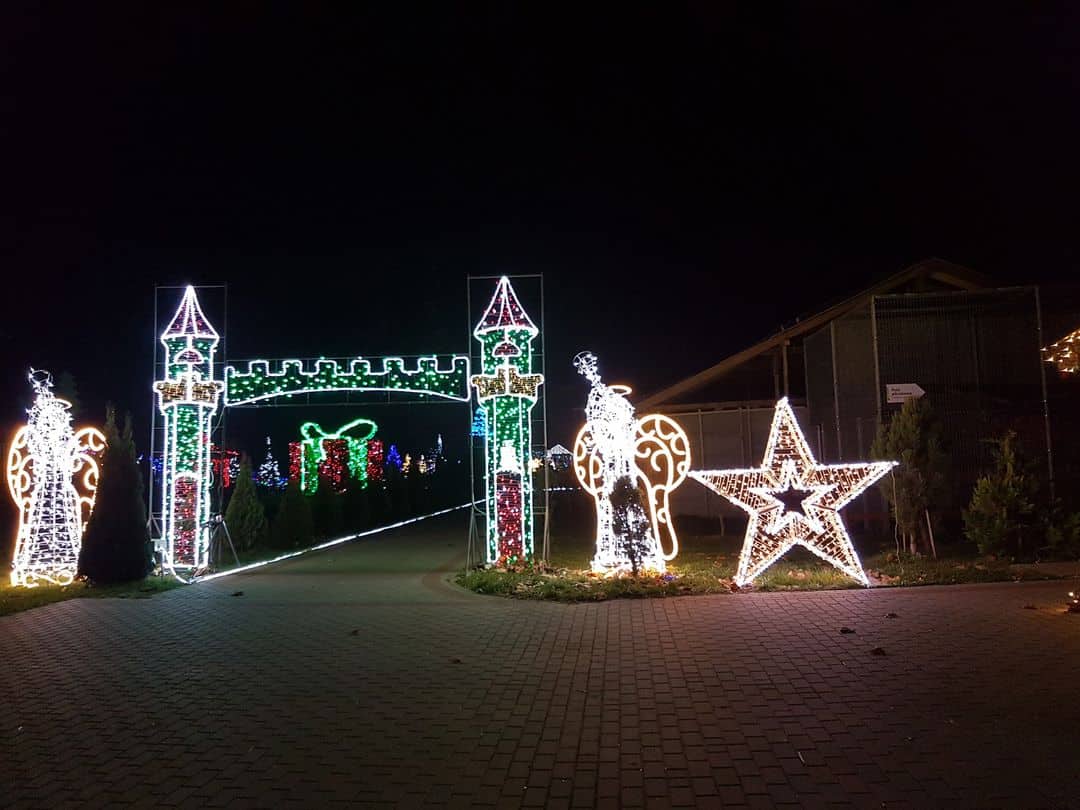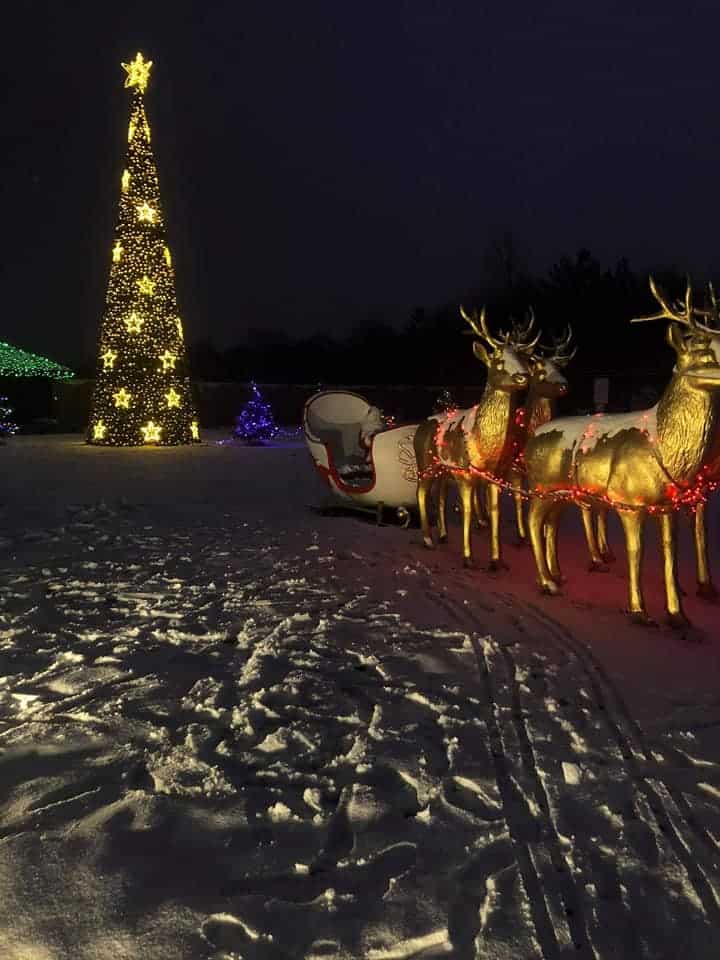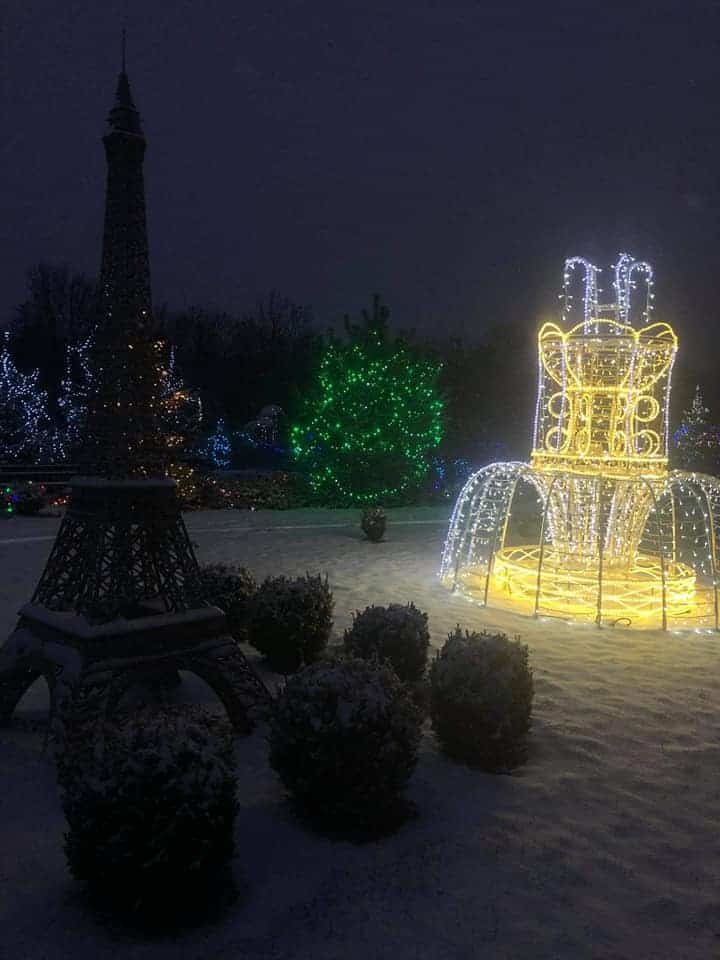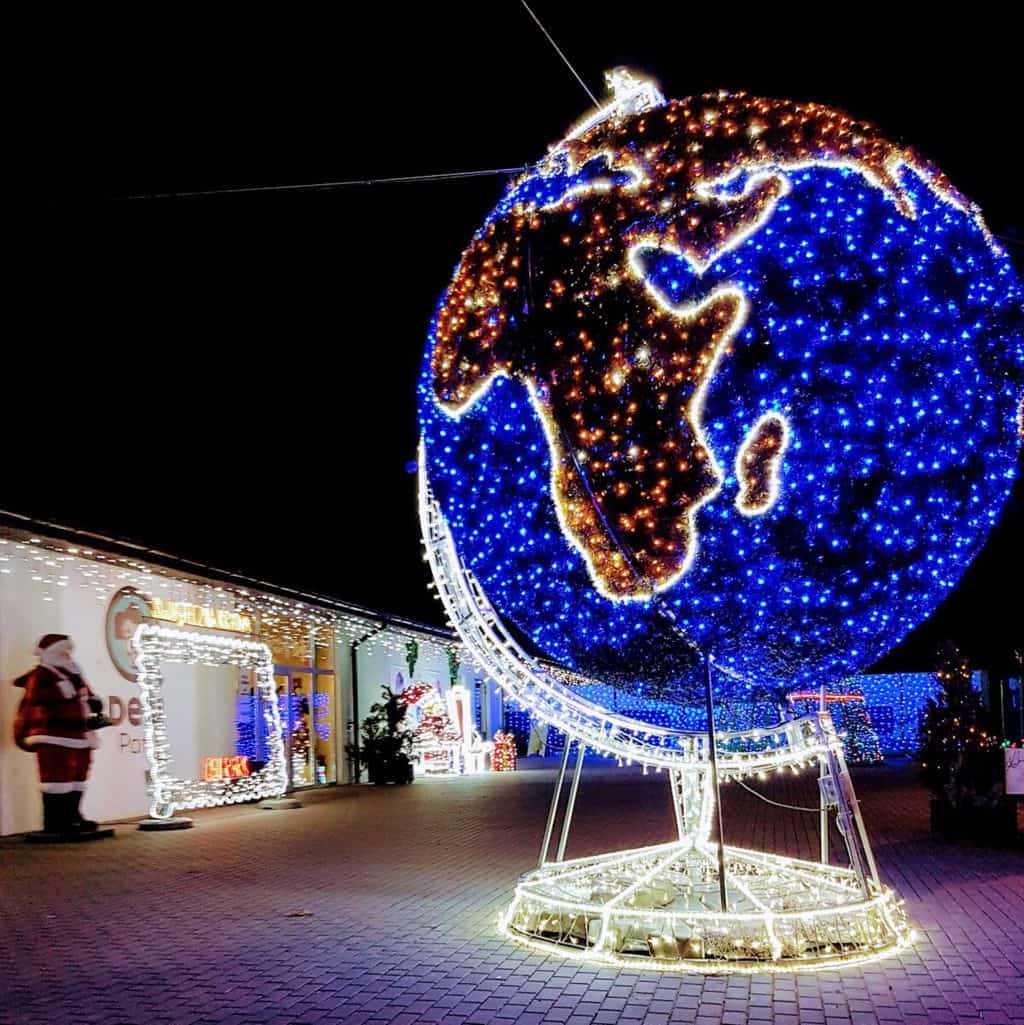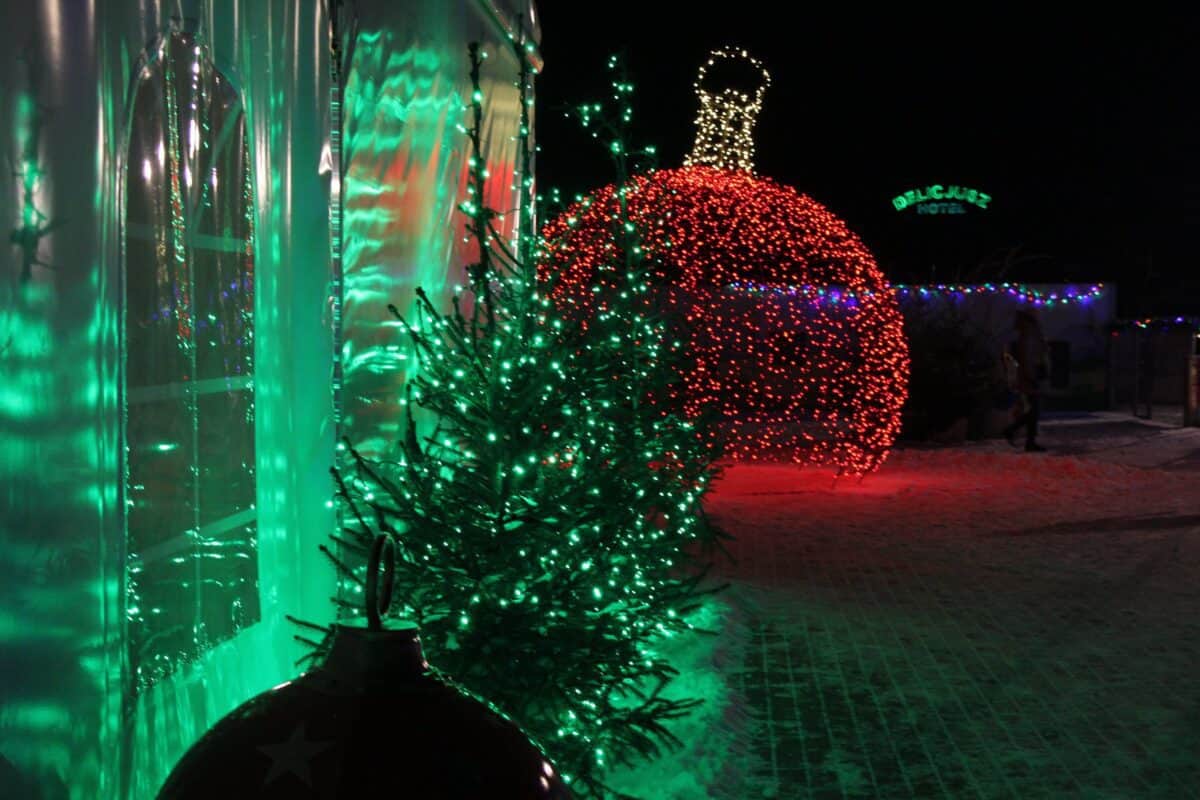 Photo source: Deli Park
WAŁBRZYCH: Winter Garden of Lights at the Książ Castle (Zamek Książ)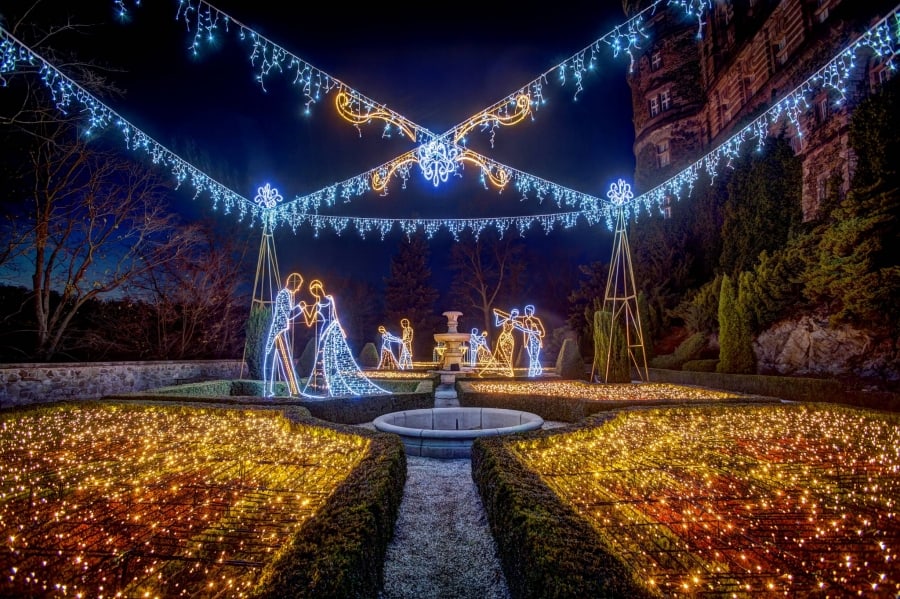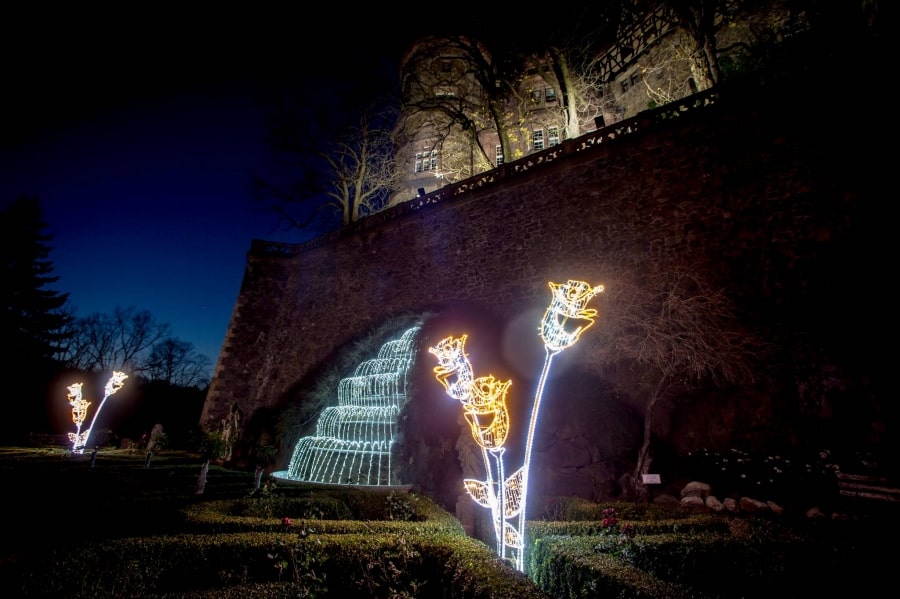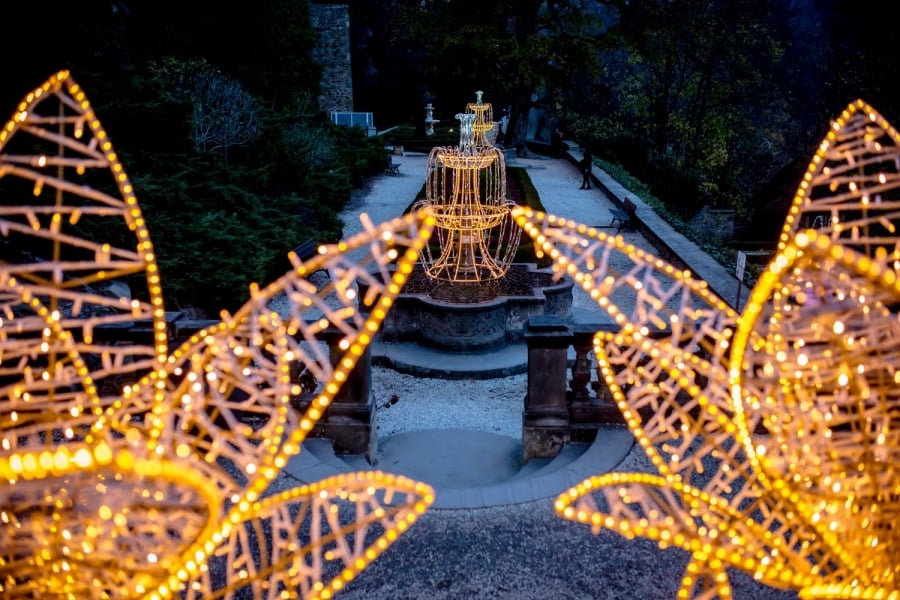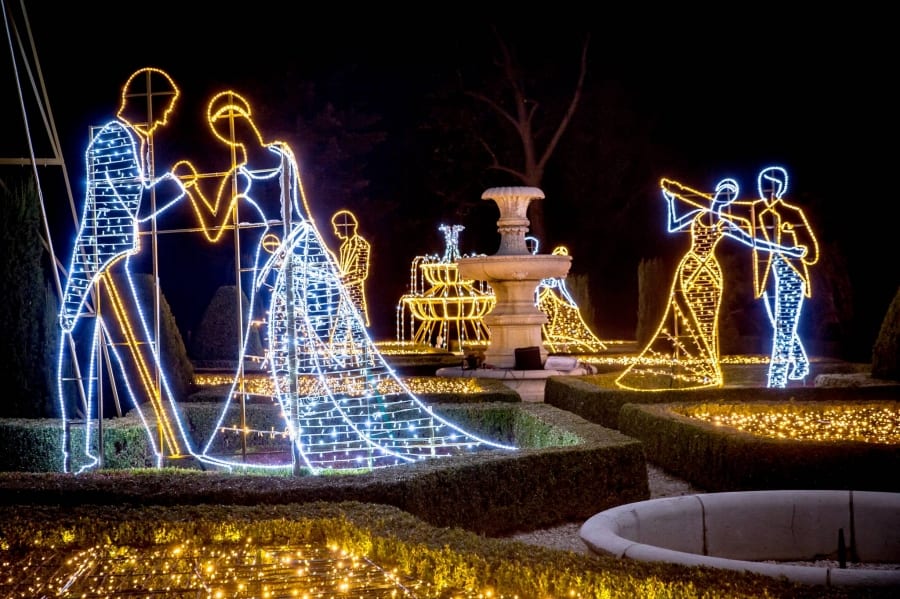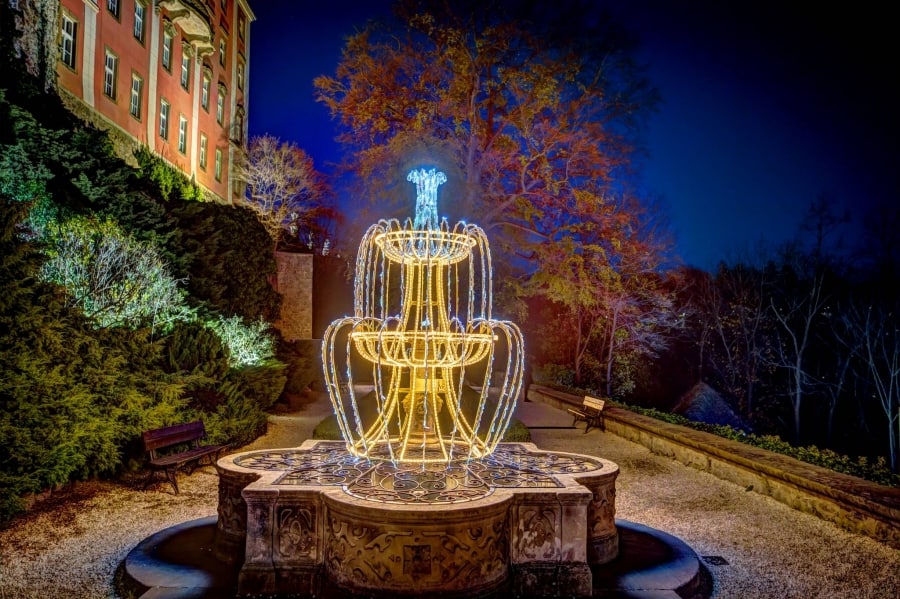 Photo source: Zamek Książ
GDAŃSK: Festive illuminations in Park Oliwski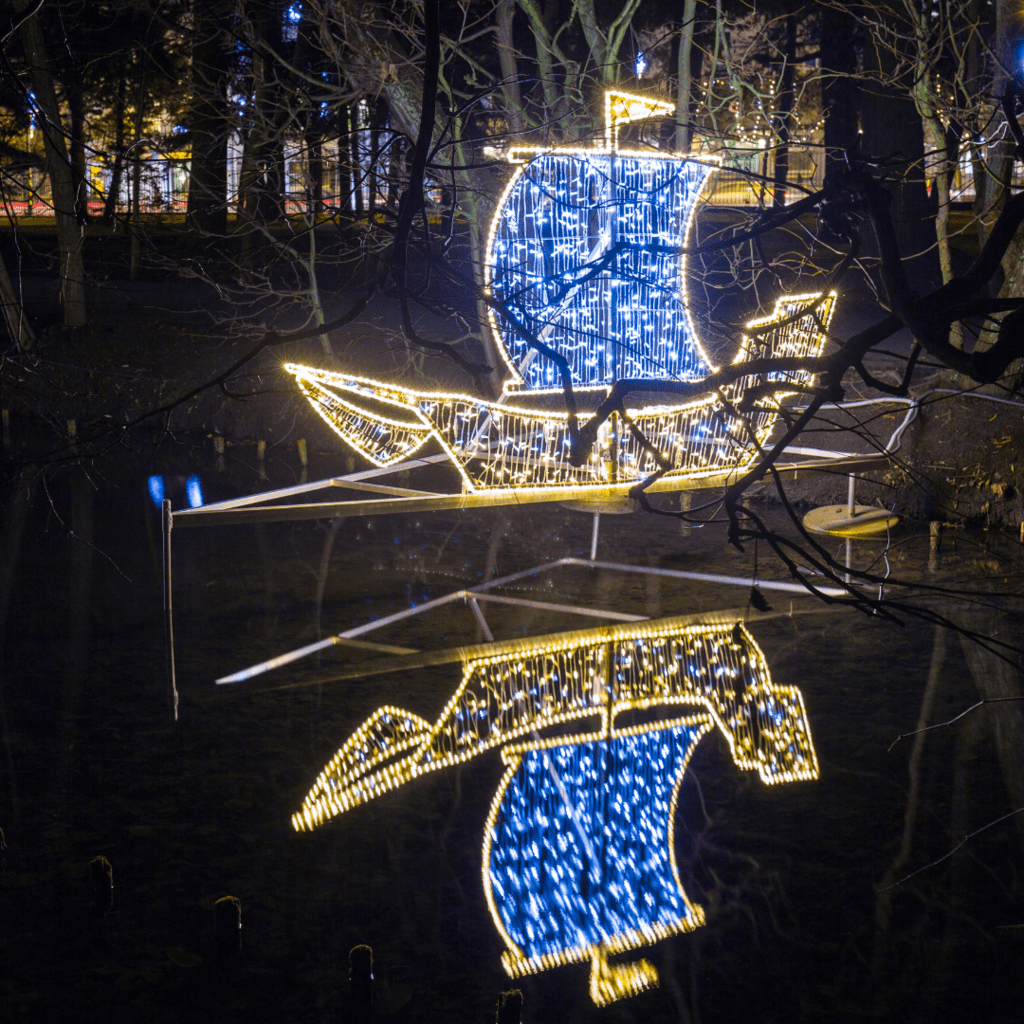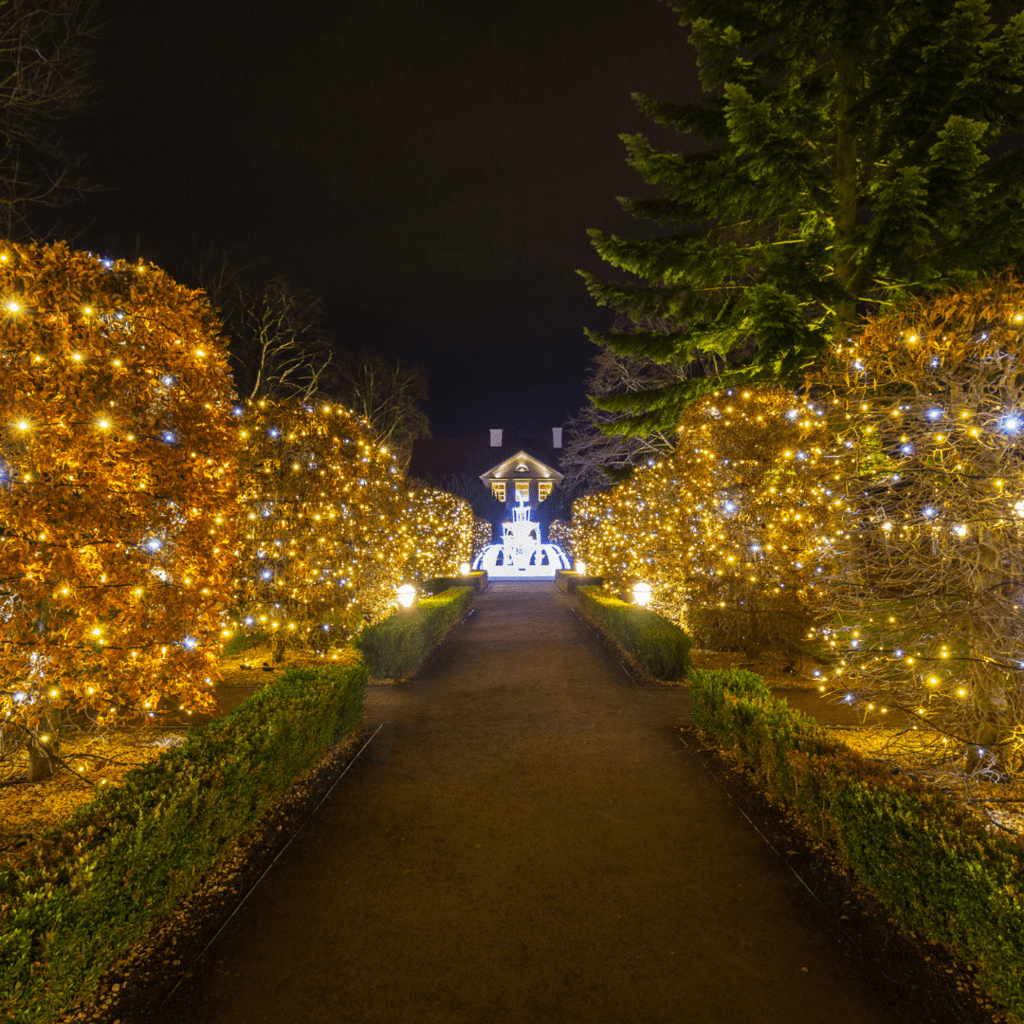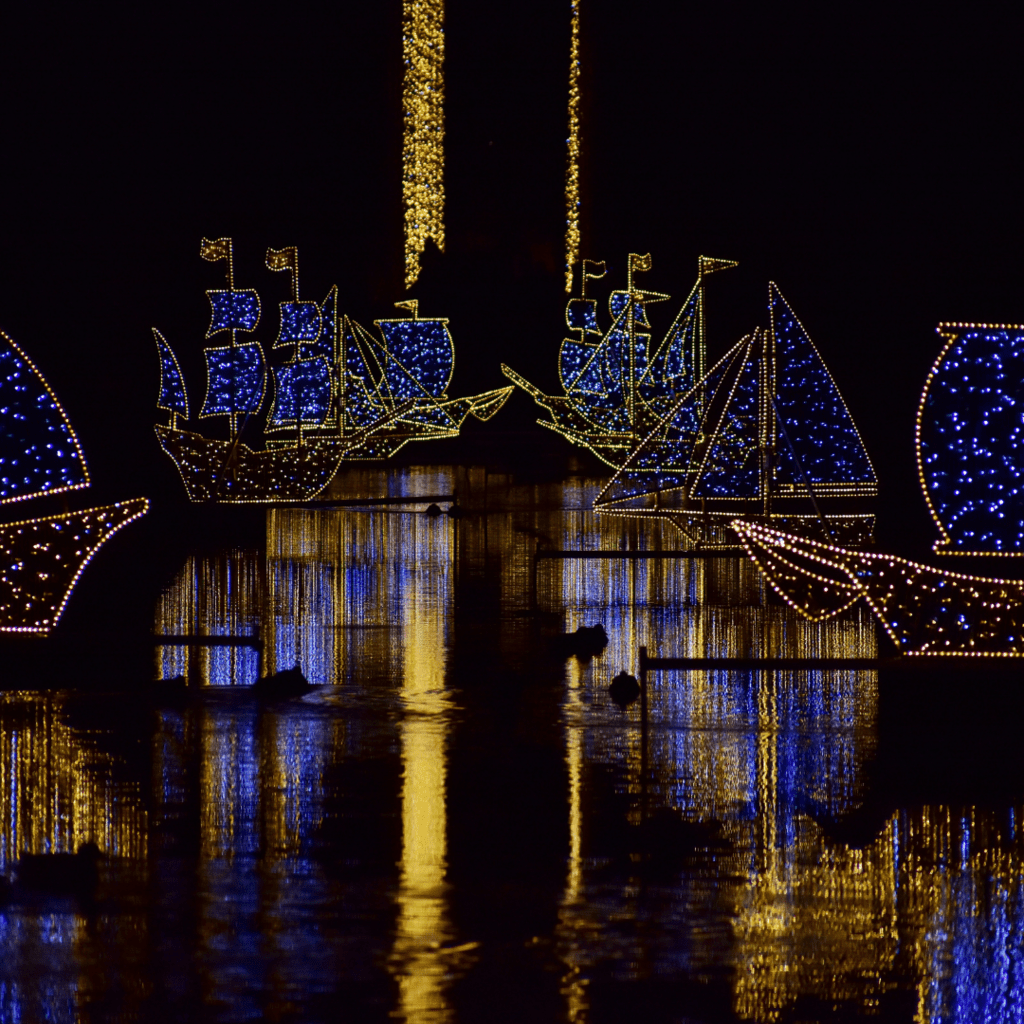 Things you can't miss in Poland in January
Treat yourself with angel wings – you can buy them in Poland only during the carnival! 
Traditional Polish carnival pastry – angel wings. Their Polish name has different versions, depending on the region: faworki / chruściki / / chrusty. However, the most common name is faworki, the word derived from the French 'faveur' (meaning ribbon).
In Poland, they are eaten during the carnival period and on Fat Thursday (in 2021, Fat Thursday/Tłusty Czwartek falls on February 11).
It's a sweet crisp pastry, twisted and shaped into ribbons, always sprinkled with powdered sugar – sounds like the perfect indulgence on a winter day in Poland!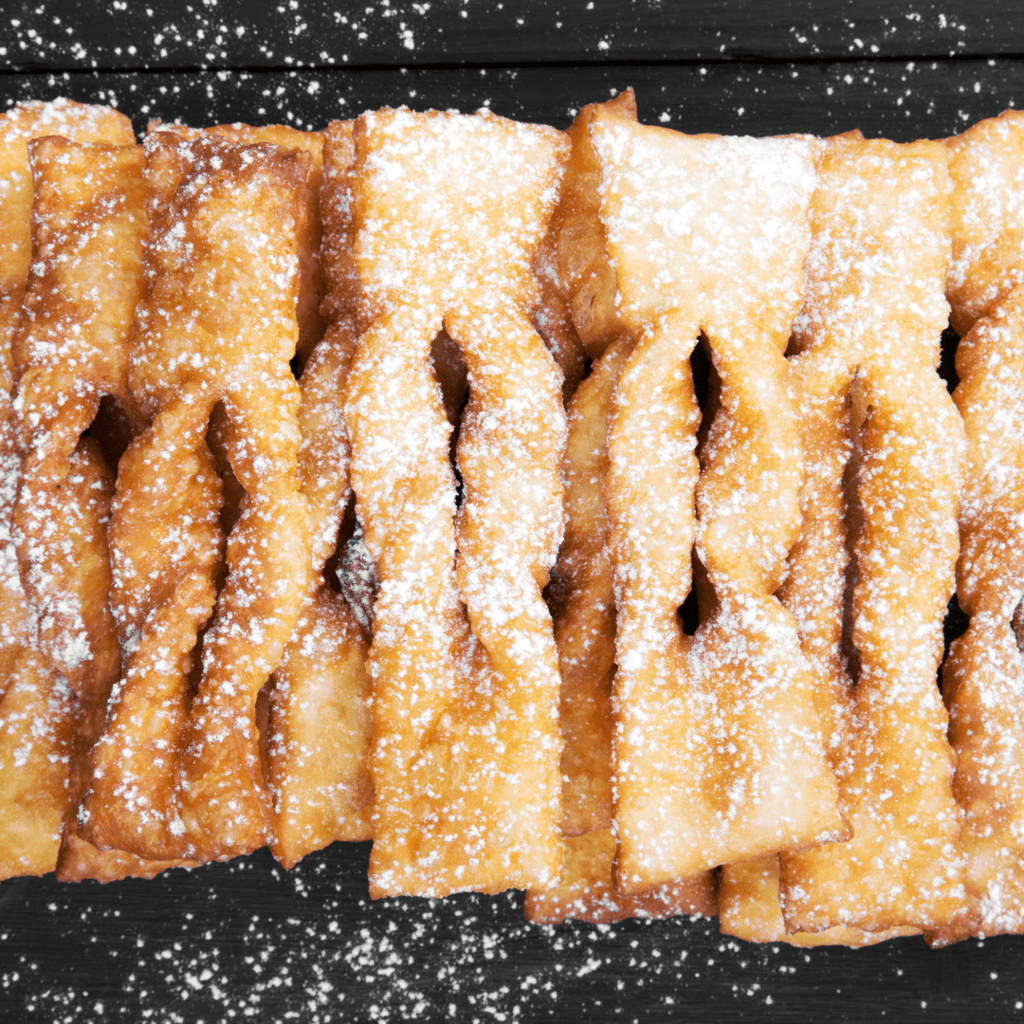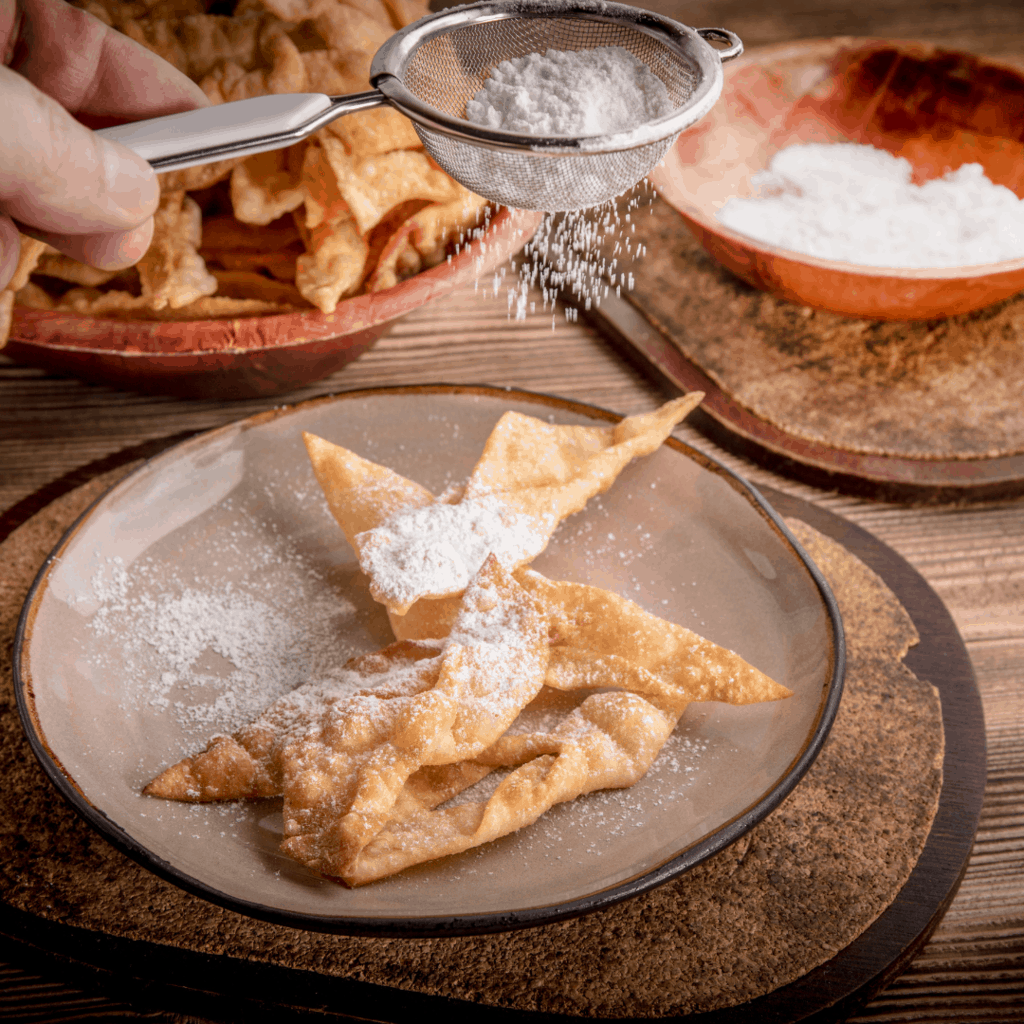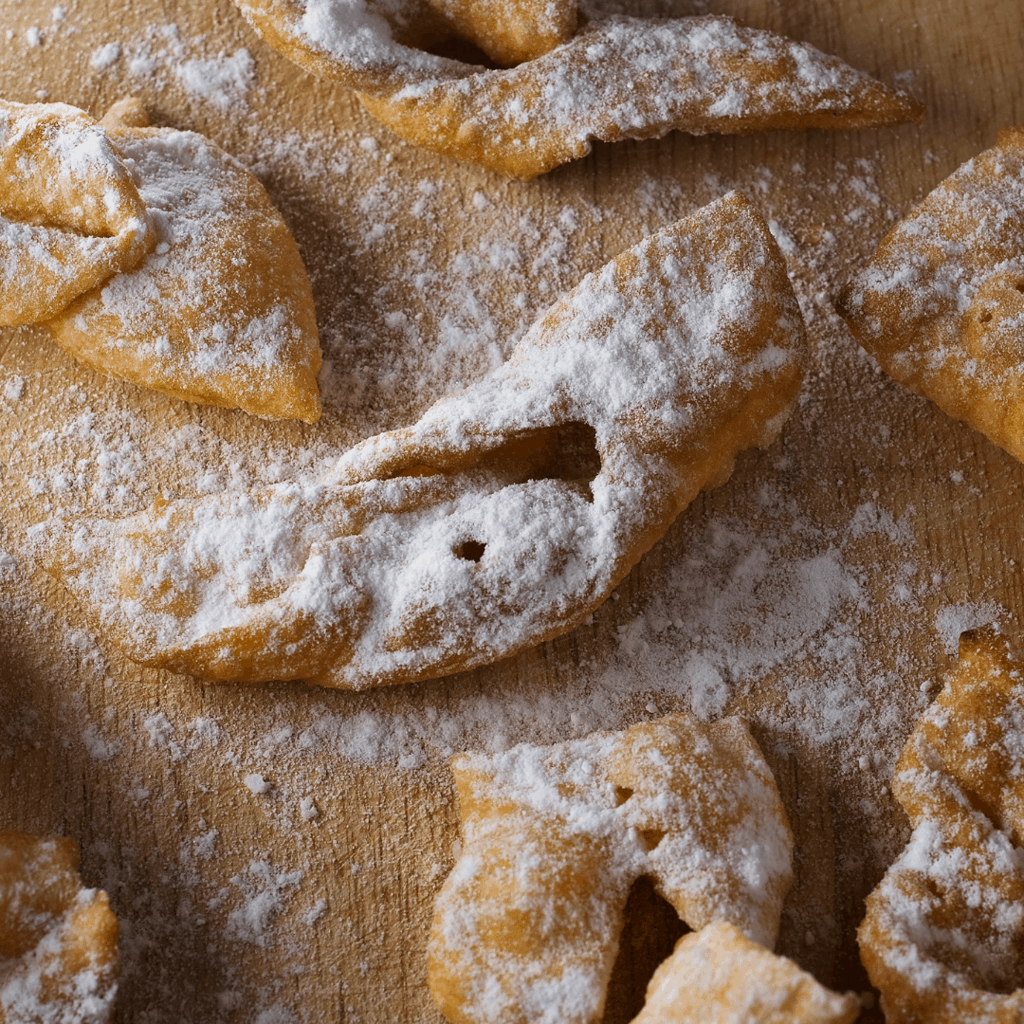 Warm up with winter tea – a natural way to stay healthy during frosts 
Poles love tea! As many as 80 percent of Poles drink tea every day or several times a day. The most popular types of tea in Poland are black tea, Earl Gray, and green teas. In Poland, when we arrange a meeting, it is often said that "I invite you for coffee" (Zapraszam cię na kawę) and the meeting ends with tea…;)
Before 1989, under communism in Poland, tea with sugar was often drunk. The tea was served in a special glass in a wicker or metal basket with a handle so as not to burn yourself.
Now habits are changing – tea, if anything, is more and more often sweetened with honey, not sugar. Teas from all over the world are available in stores in Poland. The classic is still black tea with a lemon slice.
In winter, it is worth trying warming tea – it is complemented by ingredients that can be added according to your preferences. There are as many variants of winter tea as there are drinkers! The base is always tea infusion – most often it is black tea, but not only. The classic is tea with ginger and honey. Many people also cannot imagine it without cloves, lemon, orange slices, cinnamon sticks or raspberry juice. You can also add a little ground chili, anise, rosehip. Smacznego!:)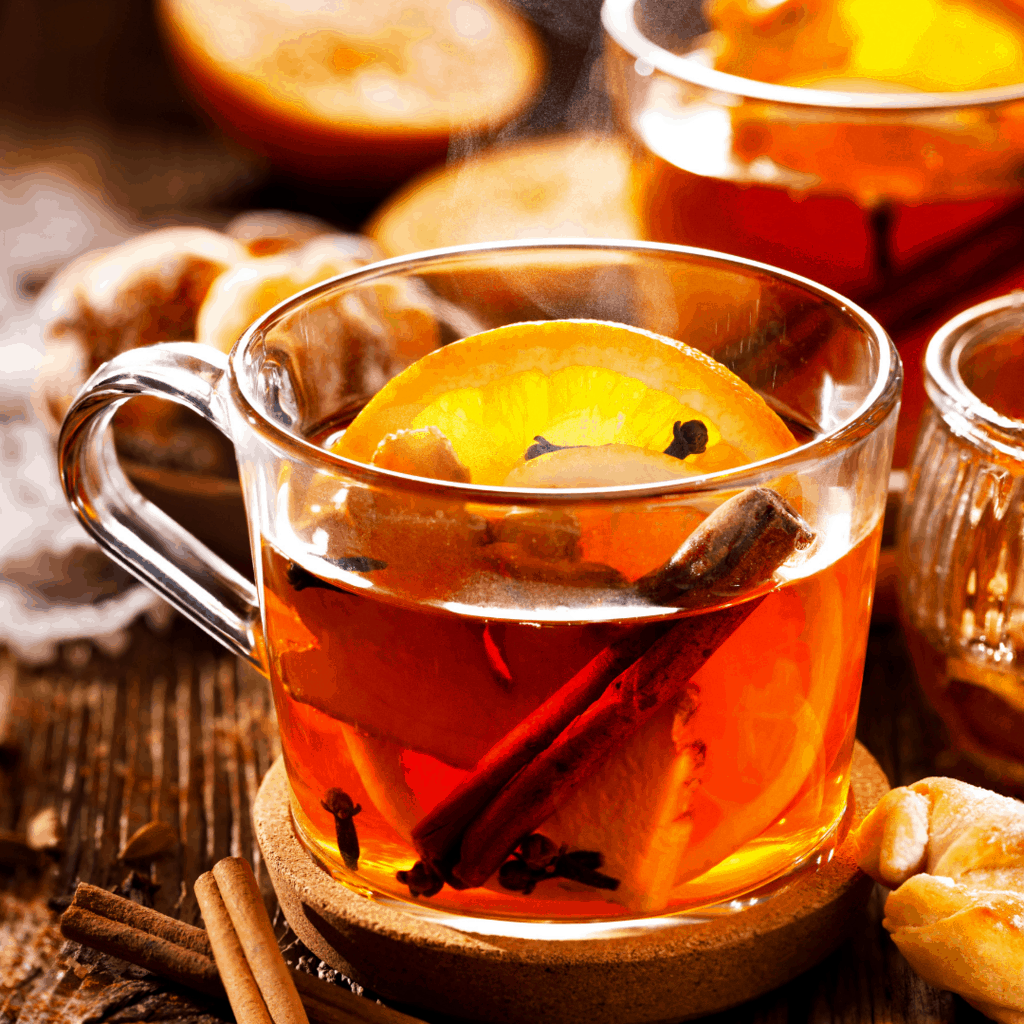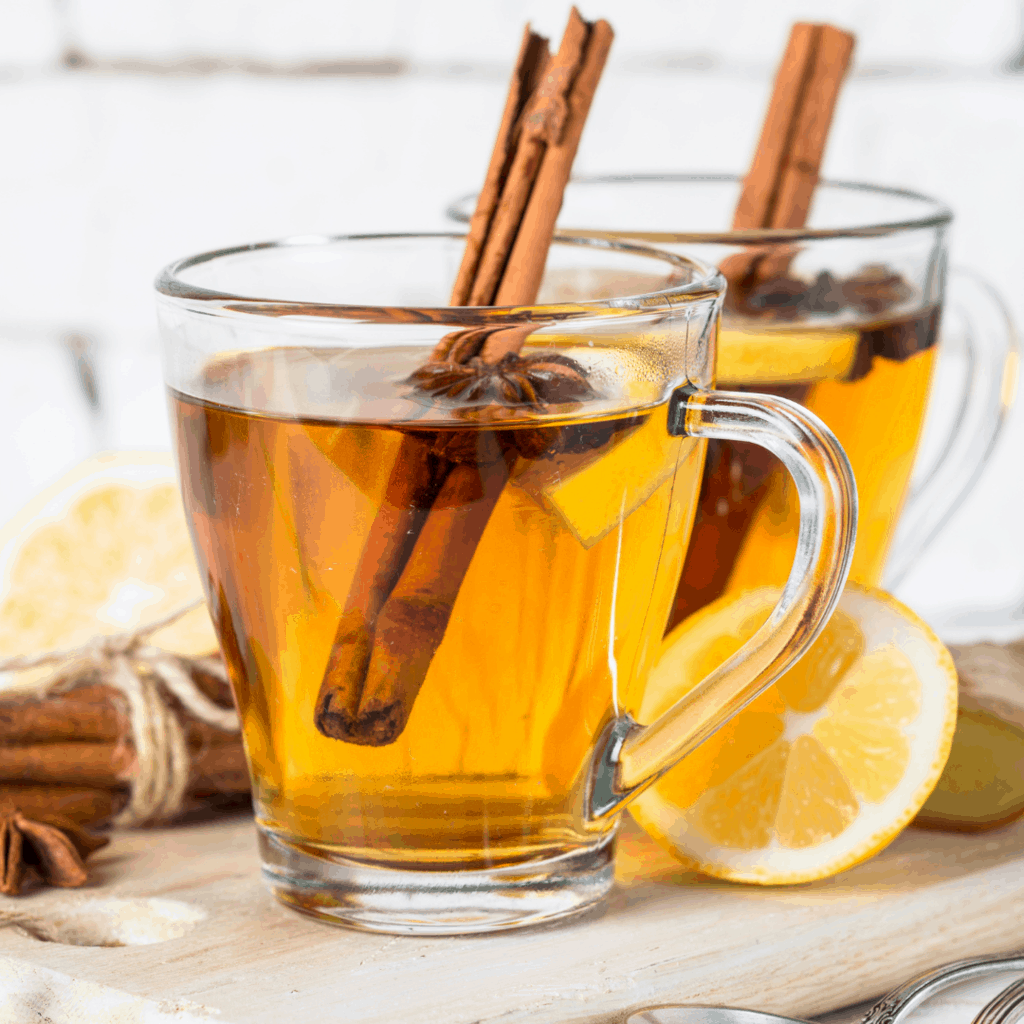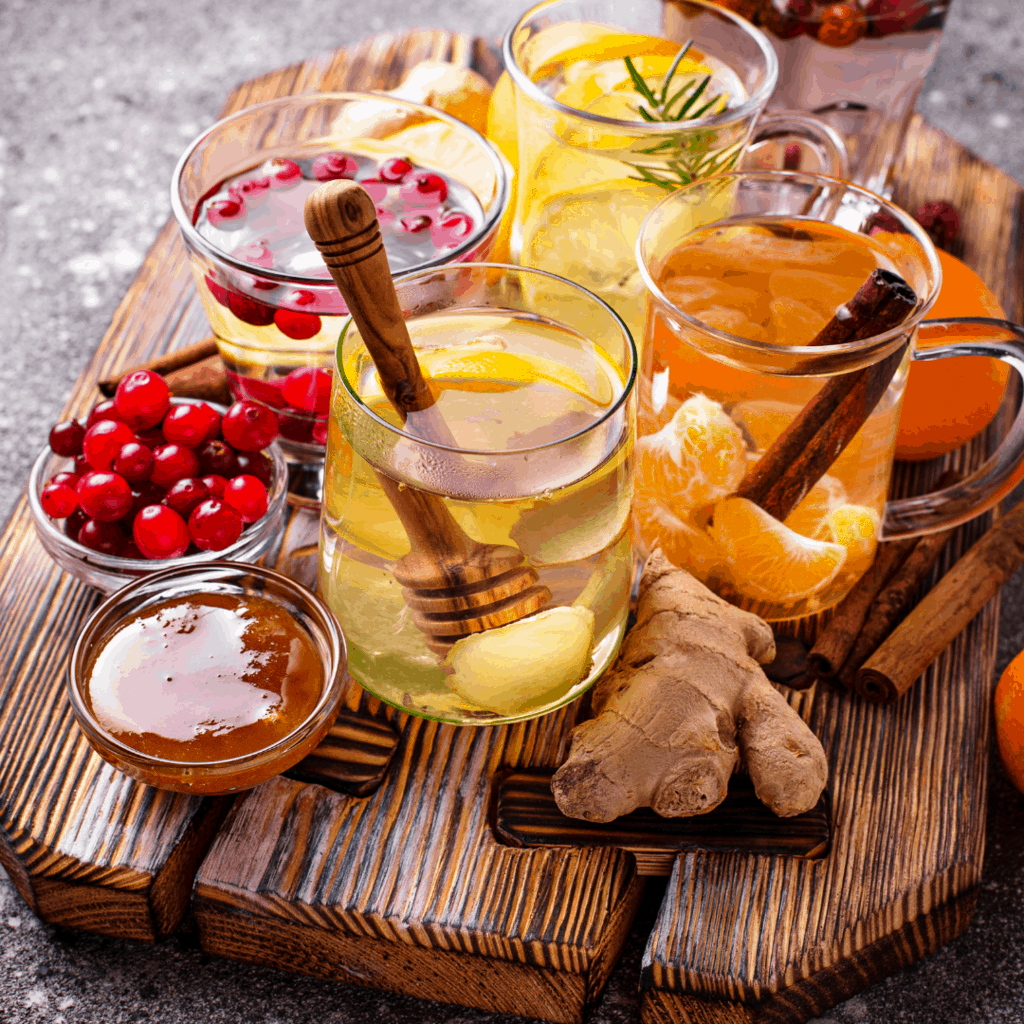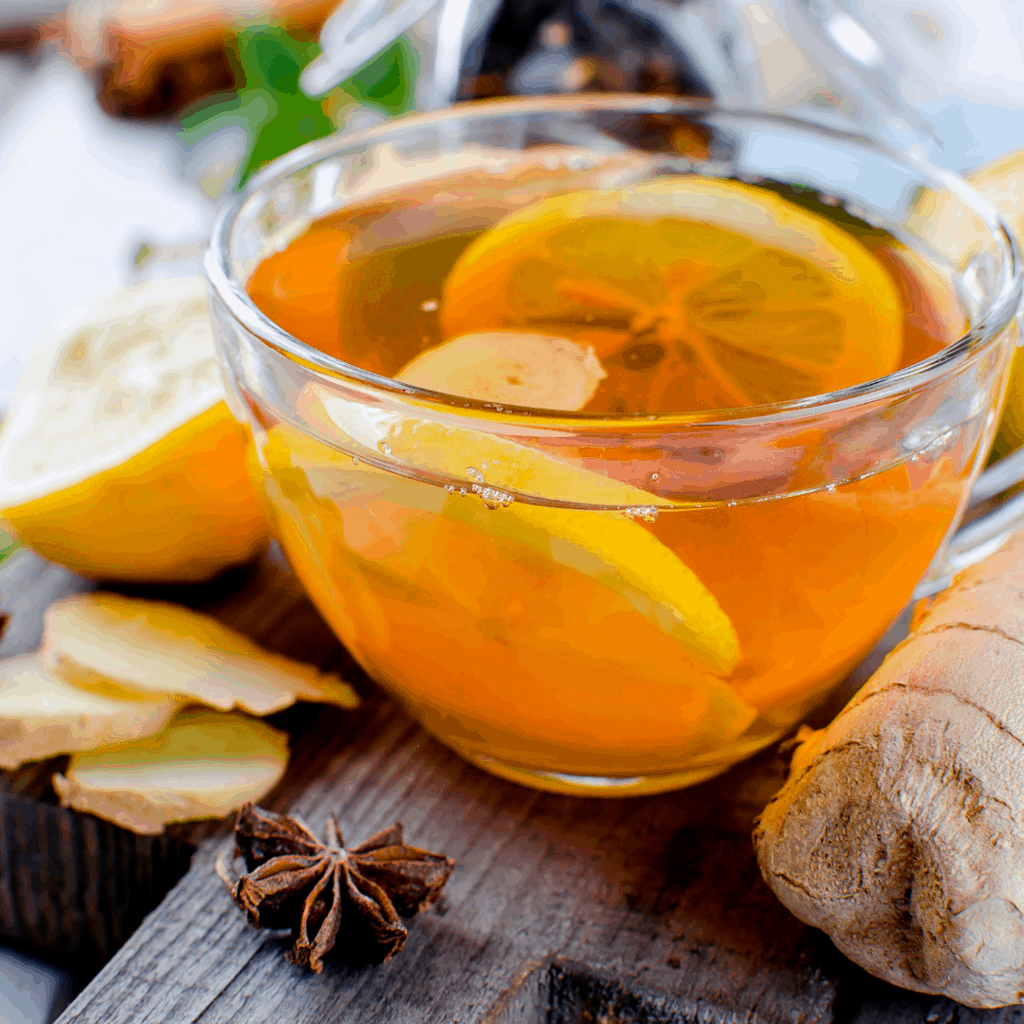 Stores offering grocery home delivery in Poland
As many of you are now looking for home delivery options, we have compiled a list of online stores that deliver grocery shopping in major cities in Poland. We hope our list of shops will make your daily life a little easier in these challenging times!
In the post on our website, you will find organic food stores and regular stores, by city:
Subscribe to our monthly newsletters in English to explore Poland and to learn about Poland! Once a month you will receive a Newsletter: 'Explore Poland with Kids'. You will find there featured family-friendly destinations in Poland, handpicked events in selected Polish cities (that may inspire you for a family city break in Poland), dates to remember and things to do in Poland in a given month:
Click on the photos below to read other posts: