Things to do in Warsaw in winter – activities that will bring smile on your face
Yes, skiing in Warsaw is possible!
Location: Górka Szczęśliwicka, Park Szczęśliwicki, Drawska 22 Street (Ochota). Website and Facebook page. The Górka Szczęśliwicka ski slope is located the center of the Park Szczęśliwicki – the biggest (30 ha) park in the Ochota district of Warsaw. Location on Google map. It's the highest hill in Warsaw, a 152 m slope called in Polish Górka Szczęśliwicka. The biggest attraction of Górka Szczęśliwicka is the ski slope. It's a year-round artificial ski slope (the only year-round ski slope in Warsaw and the Mazowieckie Voivodeship). The height of the ski slope is 74.9 m, the length of the run is 227 m, a plate lift and a chairlift are available.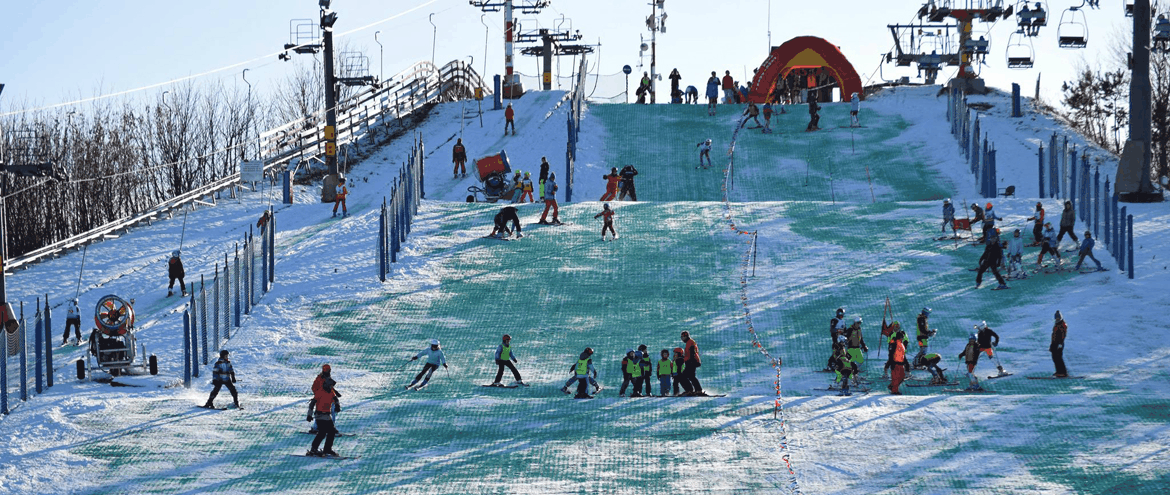 Photo source: Aktywna Warszawa
Strap on the blades and enjoy skating on one of many ice skating rinks in Warsaw
The first ice rink in Warsaw (Torwar in the city center) opens for the new season in September! The ice rinks in Warsaw are usually open until March, weather permitting. This season – after a one-year break – the free ice rink in Warsaw's Old Town returns in December. Did you know that in Ursynów there is an indoor ice rink (Figlowisko)  open 24/7? You can read more about indoor and outdoor ice rinks in Warsaw (location, opening hours) in our post: Ice skating rinks in Warsaw.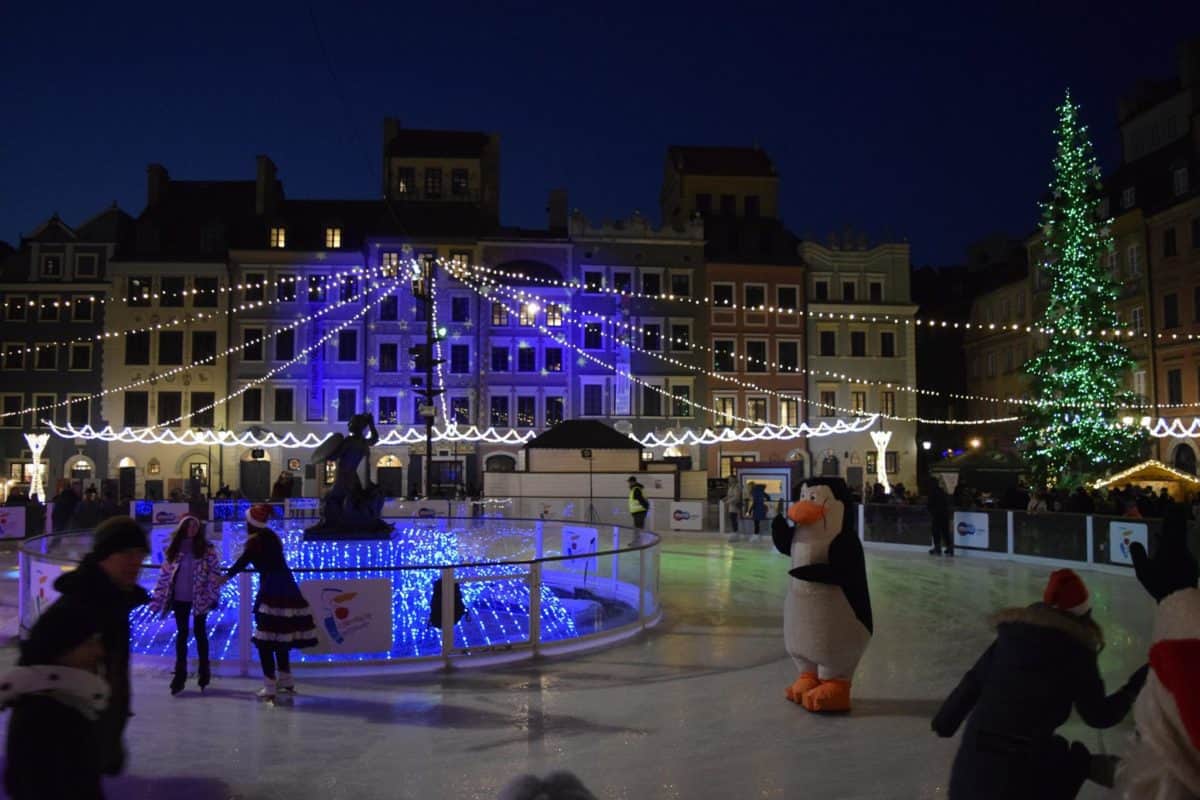 Photo source: Aktywna Warszawa
And if it snows – it's time for a sledge!
When it starts to snow in Warsaw we often are asked where is a good place to go sledging and build a snowman in Warsaw. Here is a rundown of some popular places in Warsaw by district: Sledging in Warsaw: best spots for sledding in Warsaw.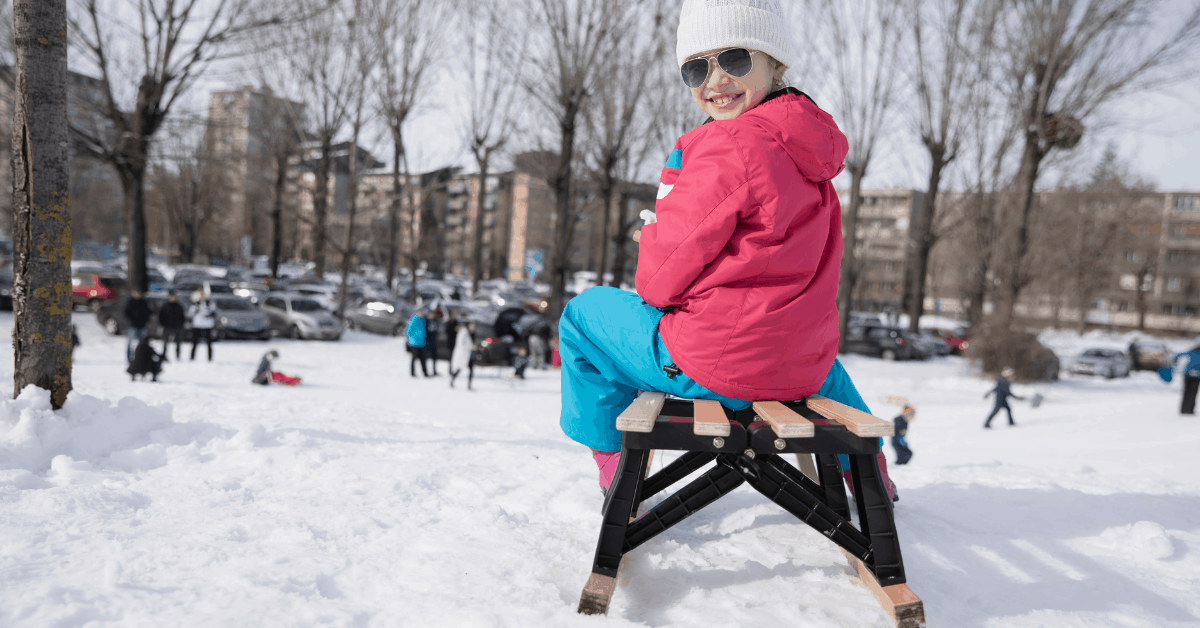 A winter walk among the magic lights

 
During the winter season, many parks in Warsaw transform after dark into a magical world of lights, giving you the opportunity to spend time outdoors, walking in winter festive scenery. Add to that a Christmas tree on Plac Zamkowy and illuminated streets in the center of Warsaw! You will find detailed information about Warsaw illuminations festivals and lights displays in the 2021/2022 season in our post: Light displays in Warsaw: festive illuminations, lights festivals, and decorations in Warsaw during the 2021/2022 season.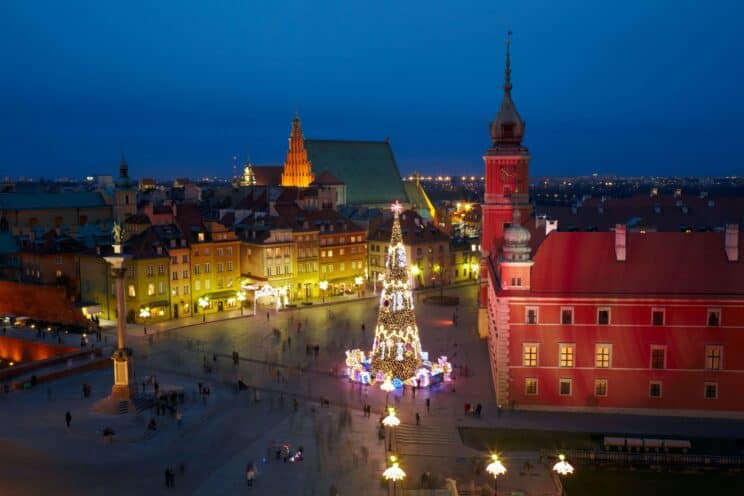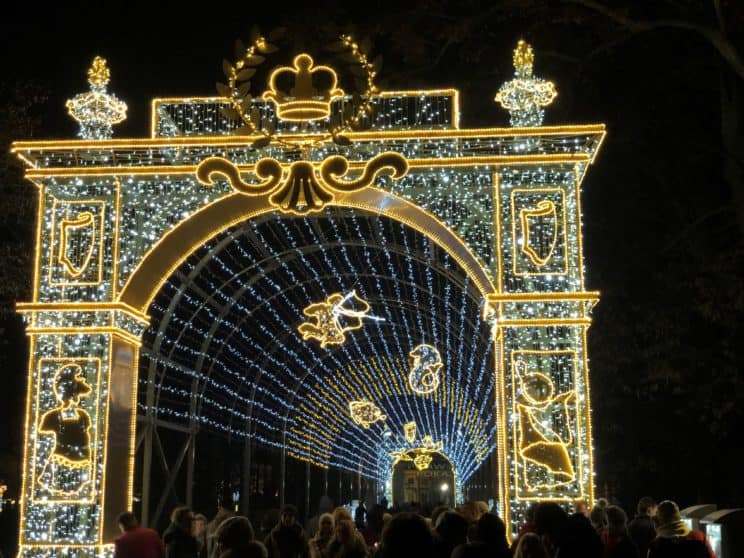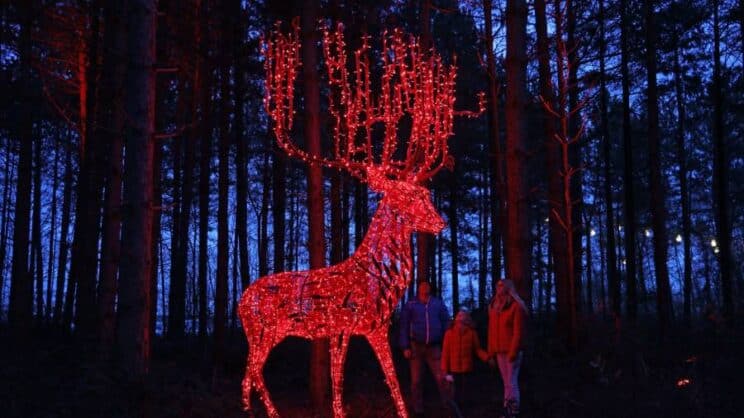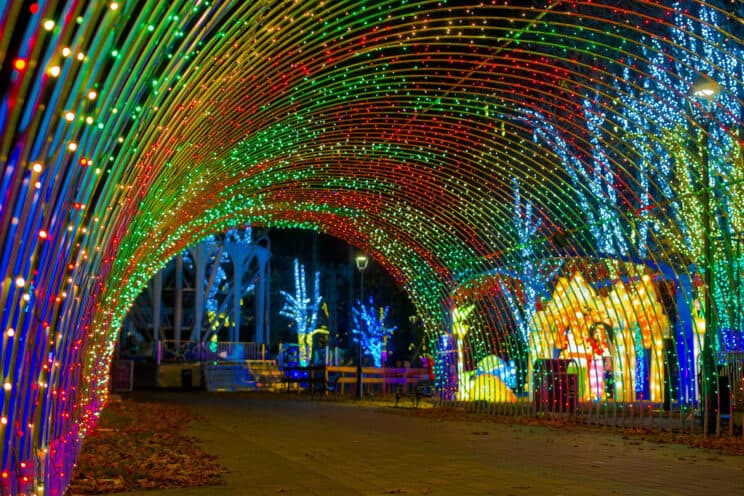 Łazienki Royal Garden is beautiful each season, including winter – peaceful walk, museums
It's the best place in the center of Warsaw to have a blissful walk (yes, during weekends it gets crowded in the heart of the park – next to the Palace on the Isle but the park is huge so you can always find a quiet alley). When it gets cold you can visit one of the museums in Łazienki. Our tips in English on visiting Łazienki Garden.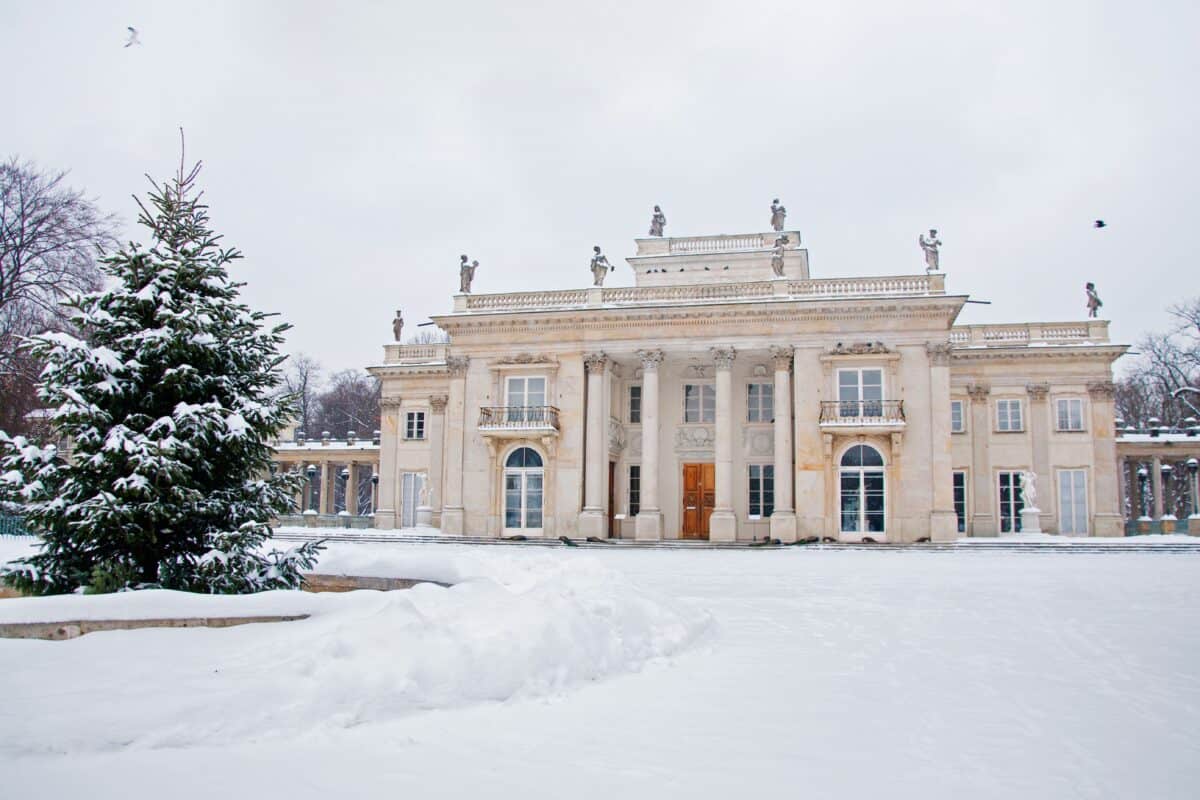 How about a romantic walk? Discover the illuminated Rose Garden – a new addition to "The Royal Garden of Light" – the illuminations outdoor exhibition in the Wilanów Palace Garden
Location: Wilanów Garden, Stanisława Kostki Potockiego 10/16 Street, 4 pm – 9 pm, online tickets . Our tips in English about the illuminations festival and on visiting the Wilanów Palace Museum and Park.
Photo source: Muzeum Pałacu Króla Jana III w Wilanowie, Kids in the City
And when the weather is really bad… Ideas for things to do in Warsaw "under the roof"
Warsaw offers dozens of museums – perfect to hide from the cold and to learn something:) You can discover dinosaurs in Warsaw, admire dollhouses, learn about how Warsaw looked like before 1939, tour the exhibition of Polish design. Explore the city with our list of museums and galleries in Warsaw. Click here to read our post about museums and galleries in Warsaw – there's one to suit every interest and many of them are free to visit. The list includes for example – The Museum for Children, Warsaw Railway Museum, Museum of Modern Art, Museum of Warsaw, POLIN Museum of the History of Polish Jews, Chopin Museum in Warsaw, Museum of Life under Communism.
Eating out in one of Warsaw indoor food halls! Are you going out for lunch with a group of friends or family, but everyone wants something different? Sounds familiar? Food halls will settle restaurant selection fights. They offer a wide variety of ethnic cuisines and local restaurant concepts. A great solution for breakfast, lunch or dinner in a group – everyone orders from a different restaurant and eats at a common table. Click here to read our post featuring food halls in Warsaw (Elektrownia Powiśle, Hala Gwardii, Hala Koszyki, Browary Warszawskie – Warsaw Breweries, Fabryka Norblina).
For things to do INDOOR in Warsaw, please read our post that includes the list of ideas for fun (indoor!) activities for a bad weather day in Warsaw: Indoor things to do in Warsaw. An evening with an opera or a ballet, bowling in Warsaw, indoor water park, freefall simulators/tunnel flight and Boeing 737 simulator, escape rooms, planetarium, Foreign Languages Library.
Subscribe to Kids in the City's weekly newsletter in English. The newsletter called What's on in Warsaw for Kids & Families / Family life in Warsaw is emailed every Thursday and covers things to do in Warsaw with children and all kinds of family matters – information, tips, resources in English: