Botanical Garden of Polish Academy of Sciences (PAN) in Powsin near Warsaw
Ogród Botaniczny PAN w Powsinie
The Botanical Garden in Powsin for years has been my favorite place for weekend trips with kids. Its major advantage for me: there are not any attractions dedicated to children, no playground, no inflatable slides, no trampolines, no souvenir shops. But the kids love going there and each time they have a great time. And parents can relax. That's important, isn't it? For me, it's the ideal solution for a Saturday family trip – my son and daughter play in the fresh air, mom and dad spend time with children in pleasant surroundings.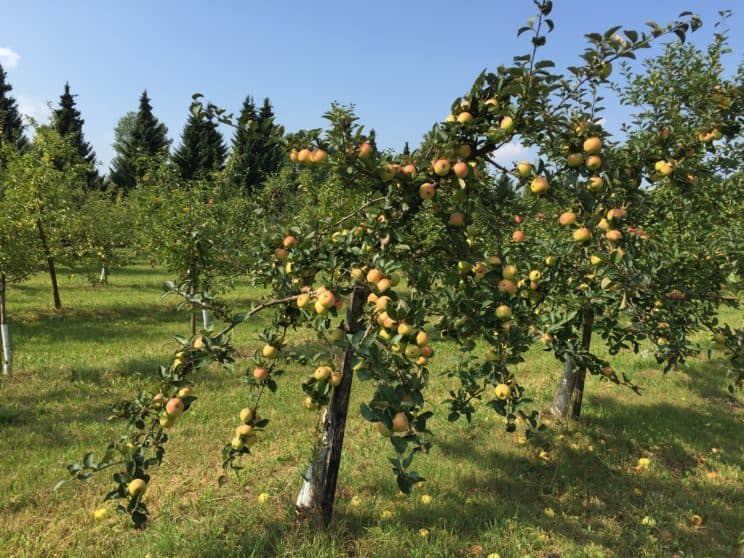 The Botanical Garden is a huge park with nice walking paths: roughly half of is taken, according to the map, by "useful and ornamental plants", the second part (arboretum) is "a collection of woody plants", where the azaleas are the most popular among visitors (they bloom in the spring). Kids can run between flowering bushes – parents can shoot great photos. I also recommend "national collection of varieties of roses" and many other unusual plants. Obviously, there are many opportunities to have amazing photo sessions. Not without reason, after all, we are in a botanical garden:)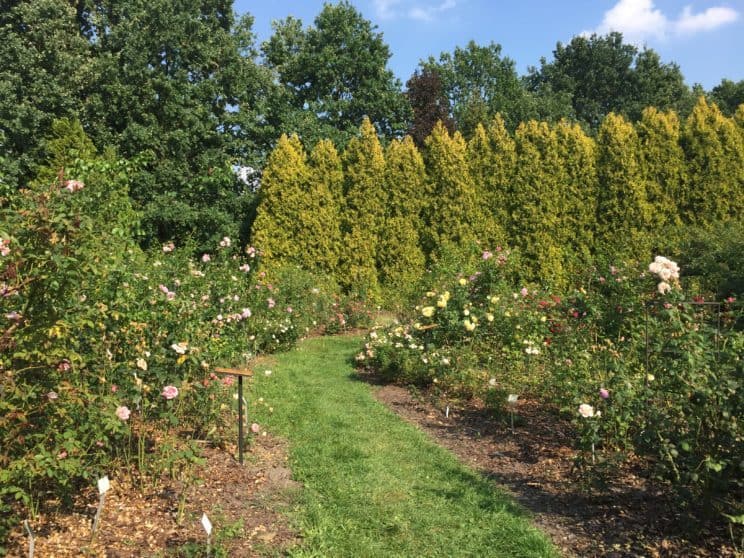 As soon as we enter the Garden, my son immediately exclaims: "Let's go to the Tatra Mountains! Let's go to the Tatra Mountains." He means a "Collection of Polish flora" which includes mountain plants and mini-mountains / hills (basically, a pile of rocks). There are short trails, marked as in the real Polish mountains and peaks with an interesting view for children. Climbing is not difficult, and the little hikers have great satisfaction. Several times we met there a young couple at the wedding session, especially my daughter was delighted to meet the princess;) The Garden is open to visitors in March/April. At that time, there is not much happening in nature yet. But hills are always a proven attraction for children:)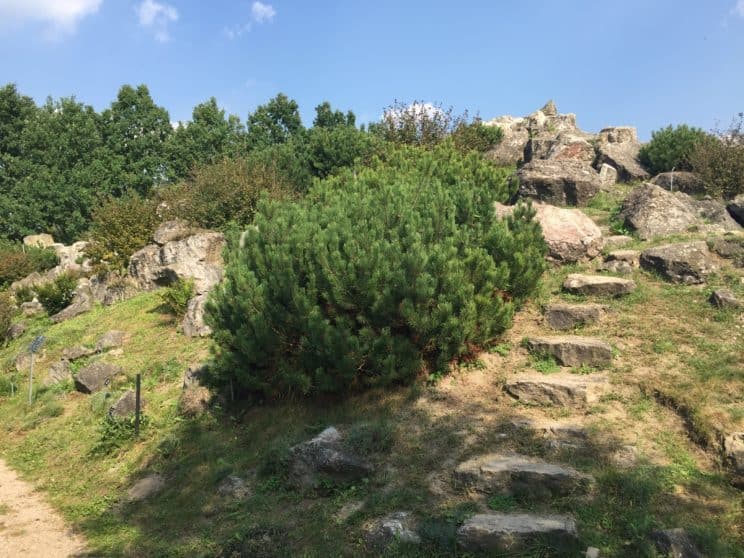 In the summer and fall, I would recommend visiting the vegetable garden. What a great fun for city kids to see "live" pumpkin, beetroot or dill. Their jaws drop open!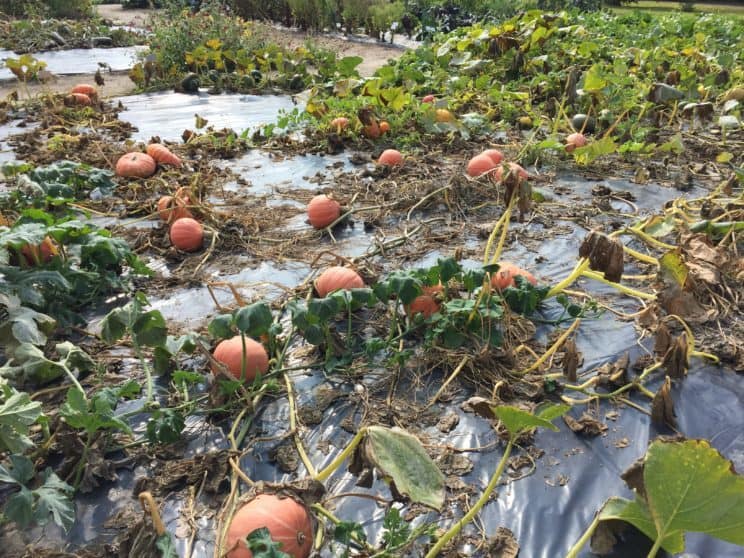 Not far you will find fruit trees and shrubs (the pomology collection). What a great discovery to see an apple on the tree! And if you manage to visit the Garden few times a year, the older kids will be thrilled to discover that the trees in the spring time covered with flowers, in summer and fall are full of "real" fruits.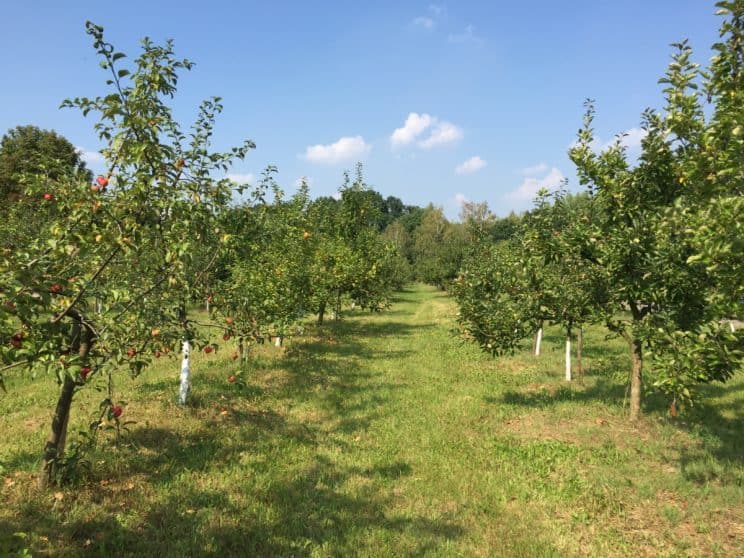 As you already know, it happens in Poland that suddenly it starts to rain. You can find shelter (and toilet;) in a greenhouse with exotic plants (collection of tropical and subtropical plants). Our children love cacti.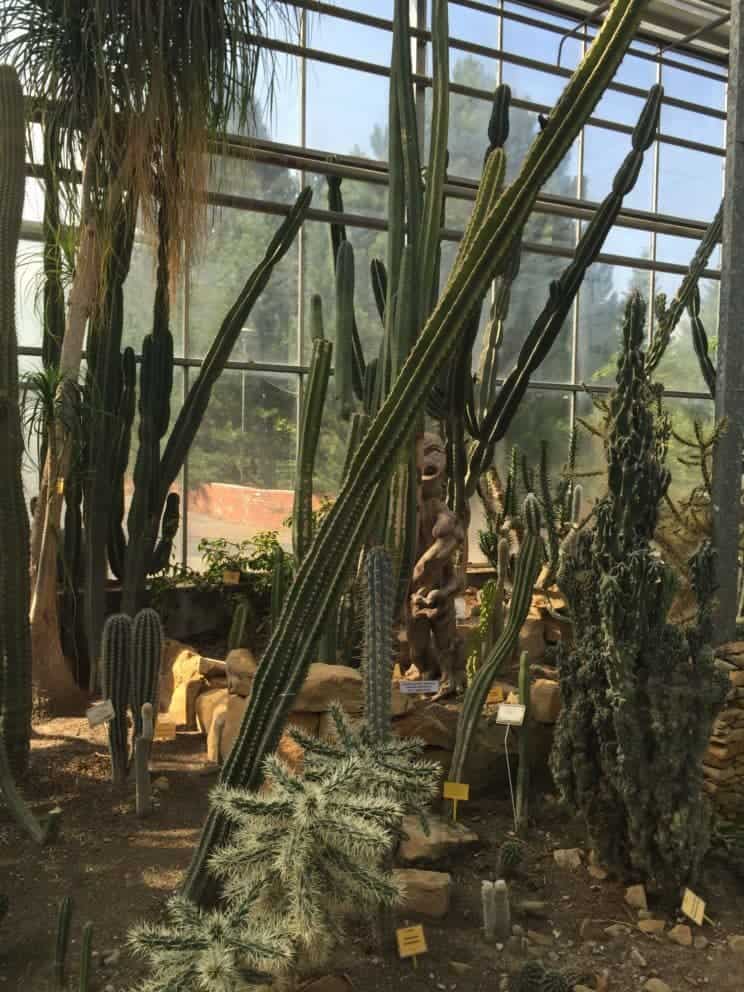 You have to keep an eye on younger ones, so they don't grab lemon or grapefruit. The greenhouse has also a small fish pond. During our recent visit, we got to the time of fish feeding – the lady was so nice and allowed children to take food to their hands and throw into the water.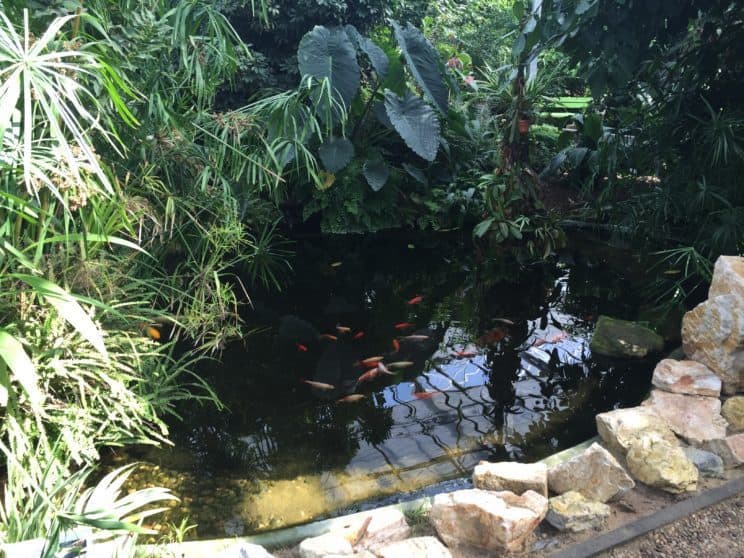 I have a great fondness for the Botanical Garden in Powsin. When the older child for the first time climbed the Powsin hills with our help, he was not a year old. Now he races the hills several times back and forth. There is no denying that the Garden could use some changes, such as the renovation of the greenhouse. Time in Powsin stopped and only our children are getting bigger and bigger:)
How to get there? What is available in English? What are the business hours? Click here to learn our tips!