2021 National Census in Poland – mandatory for each resident of Poland, including foreigners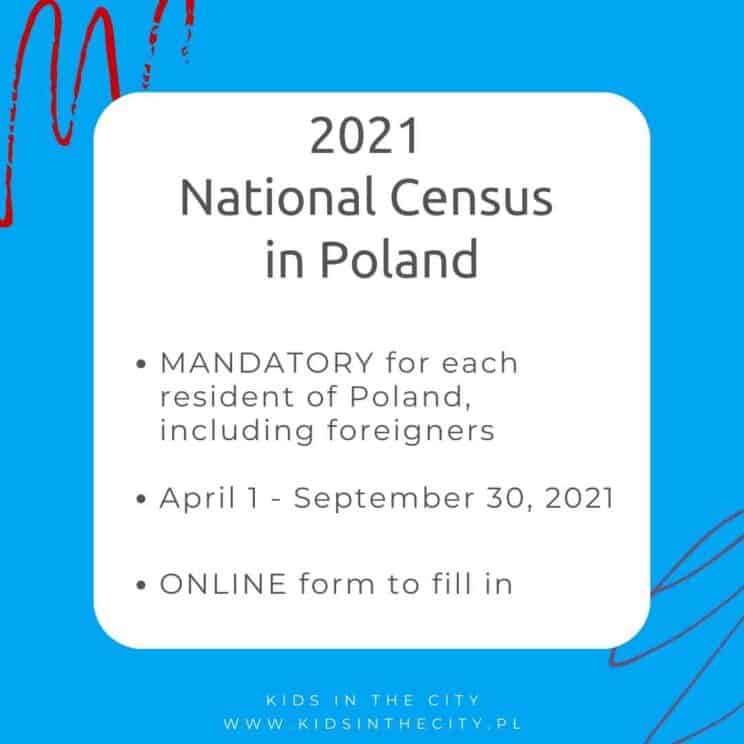 The National Census of Population and Housing is carried out in Poland every 10 years. The last census took place in 2011. This year's edition started on April 1 and will last until September 30, 2021. The Census is mandatory for each resident of Poland, including foreigners living in Poland on a temporary or permanent basis. 
The Census provides statistical offices with detailed information on the population in Poland and its distribution, demographic and occupational structure, economic and social situation of households, along with information on their housing conditions.
Participation in the 2021 National Census of Population and Housing is mandatory. Refusal to participate in the census entails the possibility of imposing a fine.
Each resident of Poland is required to complete the ONLINE form. Parents or legal guardians make the census on behalf of the children. For foreigners without a PESEL number, a separate login mode using e-mail is available.  Only in exceptional cases, when the person covered by the census cannot complete the form online, data is collected over the phone or in person.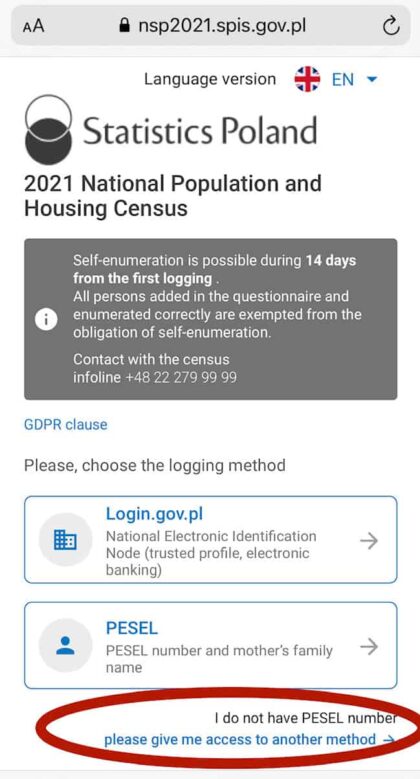 The first step is to log in. Please note that your online form will be available for 14 days from the first login.
The online form can be completed in one of four languages to choose from: Polish, English, Russian, Ukrainian.
It takes approximately 10-15 minutes to complete the online form.
Parents include children in their form (persons under 18 years of age do not fill in the form themselves).

If other people live at the same address (e.g. your spouse), you can include them in your form and they no longer have to complete the form separately.
Useful links:
Below you will find a few screenshots so you can see how the form looks like: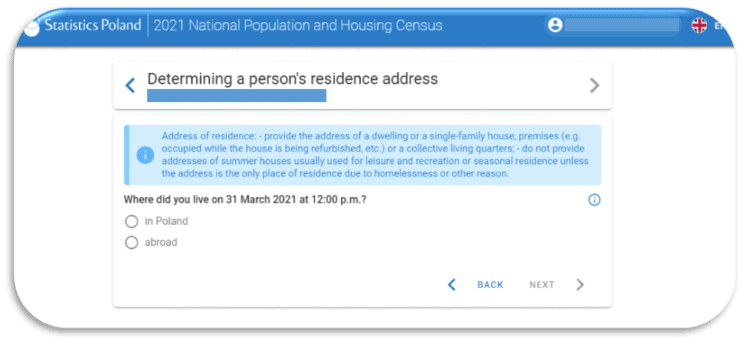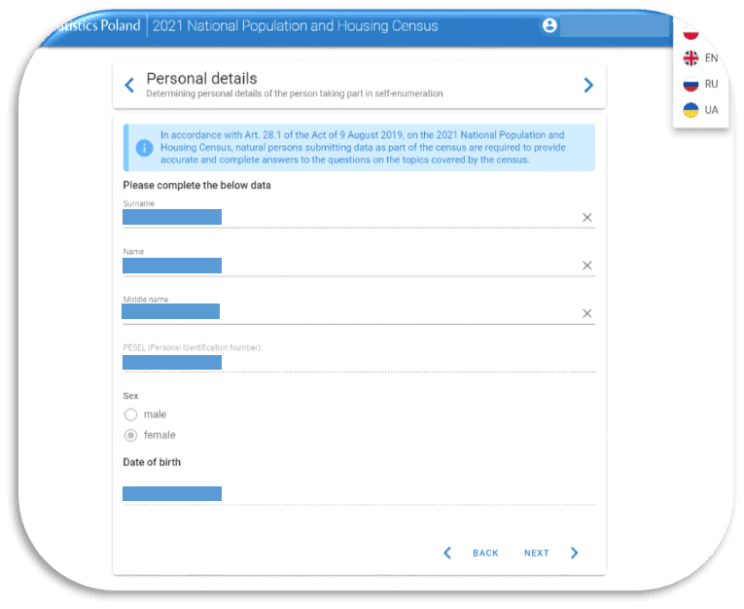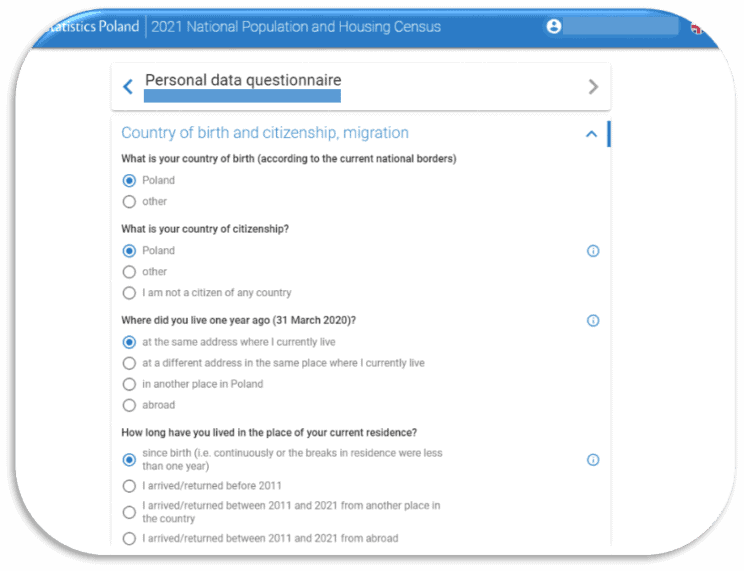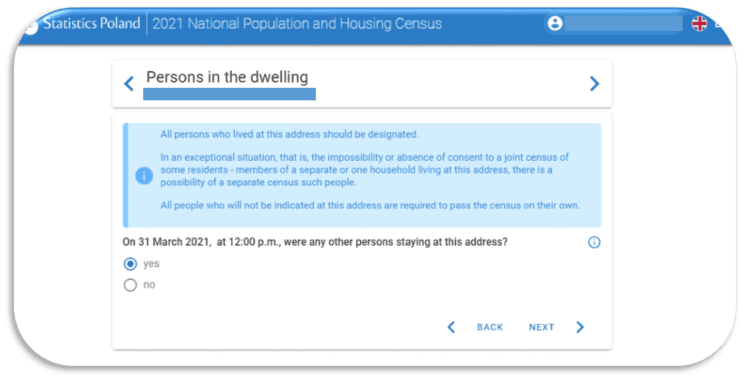 Subscribe to our monthly newsletters in English to explore Poland and to learn about Poland! Once a month you will receive a Newsletter: 'Explore Poland with Kids'. You will find there family-friendly destinations in Poland – beautiful places in Poland worth visiting with children – from city break destinations to hiking in the mountains (lots of practical tips!); things you can't miss in Poland in a given month; dates to remember, holidays, observances in Poland in a given month so you can mark your calendars accordingly.
Click on the photos below to read other posts: