University of Warsaw Botanic Garden (Ogród Botaniczny Uniwersytetu Warszawskiego)
Do your children also react nervously (in the best case our six-year reacts with his favorite exclamation: Boredom!), if your idea of weekend fun does not include cinema, playground or swimming pool with a water slide? Finally, I have discovered a fantastic outdoor destination that satisfies both parents and kids. Beautiful nature at your fingertips in the city center – it sounds like a cheap advertising slogan, but it is really so wonderful and I felt there so delightful, for me the banal happiness.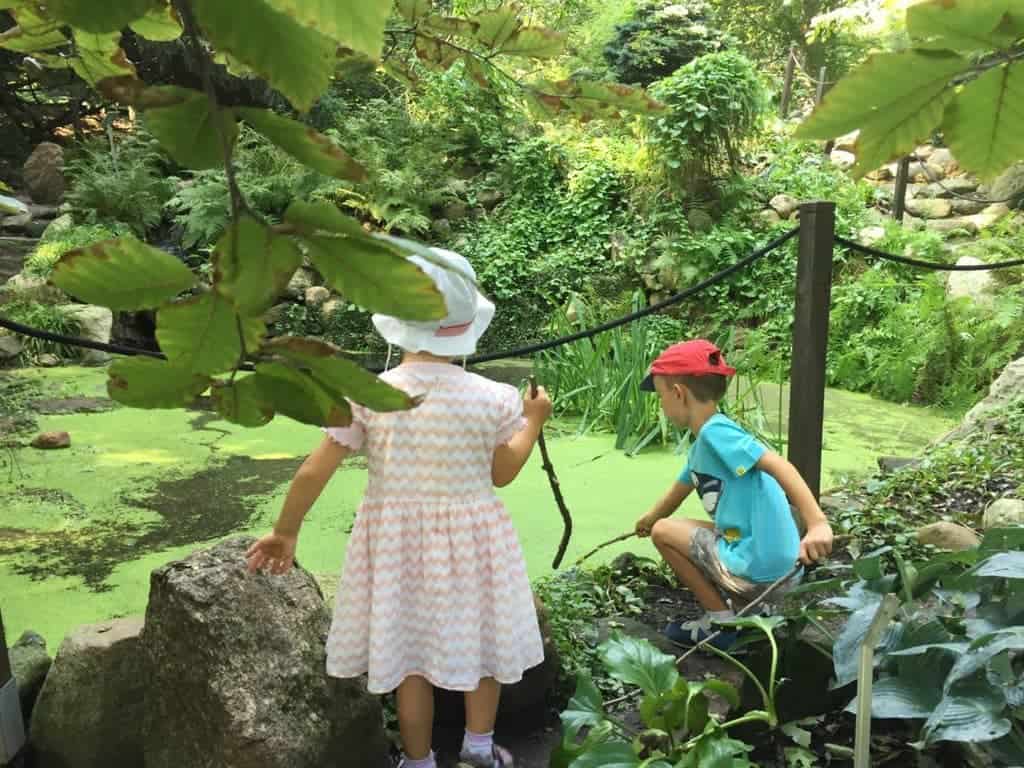 For years, I have been looking for ideas for short weekend trips in Warsaw, which would help me to organize my day and in the evening I would have a feeling of a well-spent Saturday or Sunday. I am hunting for places where both parents and children will find something for themselves. I would like to show my children something worthwhile and at the same time experience something interesting, new and inspiring for myself.
I miss the "era before children" when the weekend was a time to sleep, laze around, but also to go for a walk, to the gallery (art gallery, not a shopping mall;) or to the concert. Now if we want to have an extra half hour of sleep or drink (hot) coffee, we have to "buy" our time and put on TV, computer or tablet. However, the coffee drunk with remorse ("I should play with the kids, during a week there is no time for that, but why during the weekend I do not have the energy for that?") tastes not so good.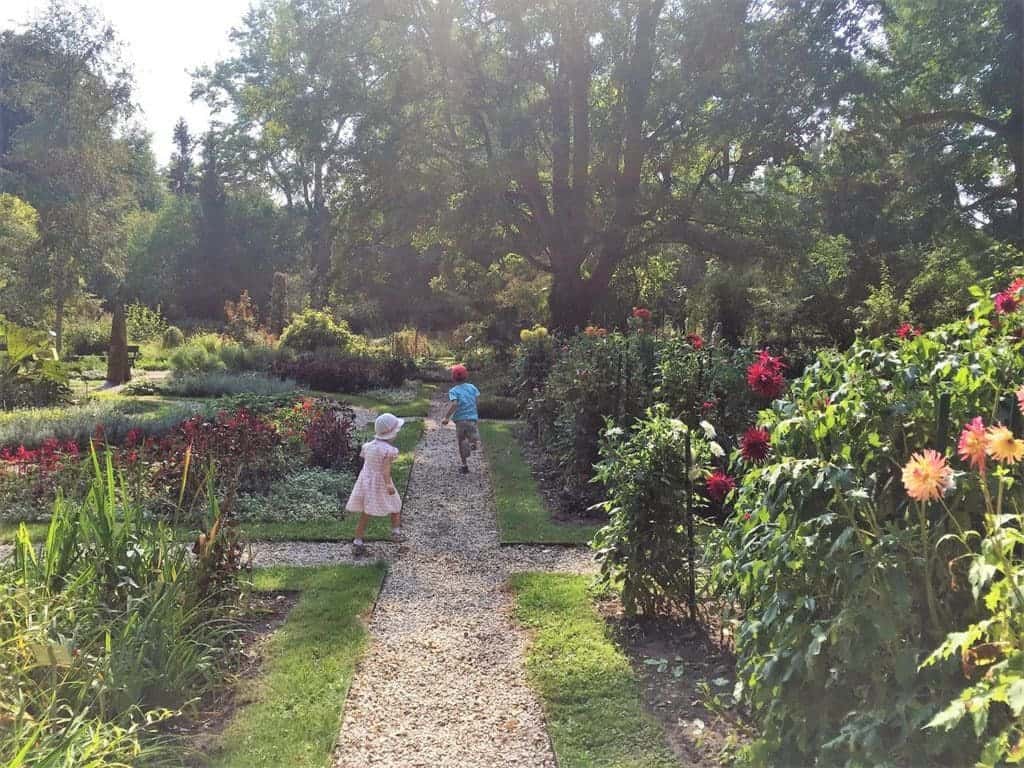 So as soon as I can find some energy, I try to "mobilize" my family to at least one AMBITIOUS outing during the weekend. Ambitious, not because of sublime art or sophistication. Ambitious, because not dedicated to children – it is not easy to find a place where children will have a great time, and parents will gain a positive attitude and satisfaction that they not only spent time with the family, but they also benefited and did something for themselves.
On Saturday I suggested a trip to the Botanic Garden of Warsaw University in Aleje Ujazdowskie. The last time I was there was several years ago, back in my student time. I felt such a great joy and satisfaction when I heard from my kid after visiting the Garden a positive feedback: "It was better than I thought. We could go there again".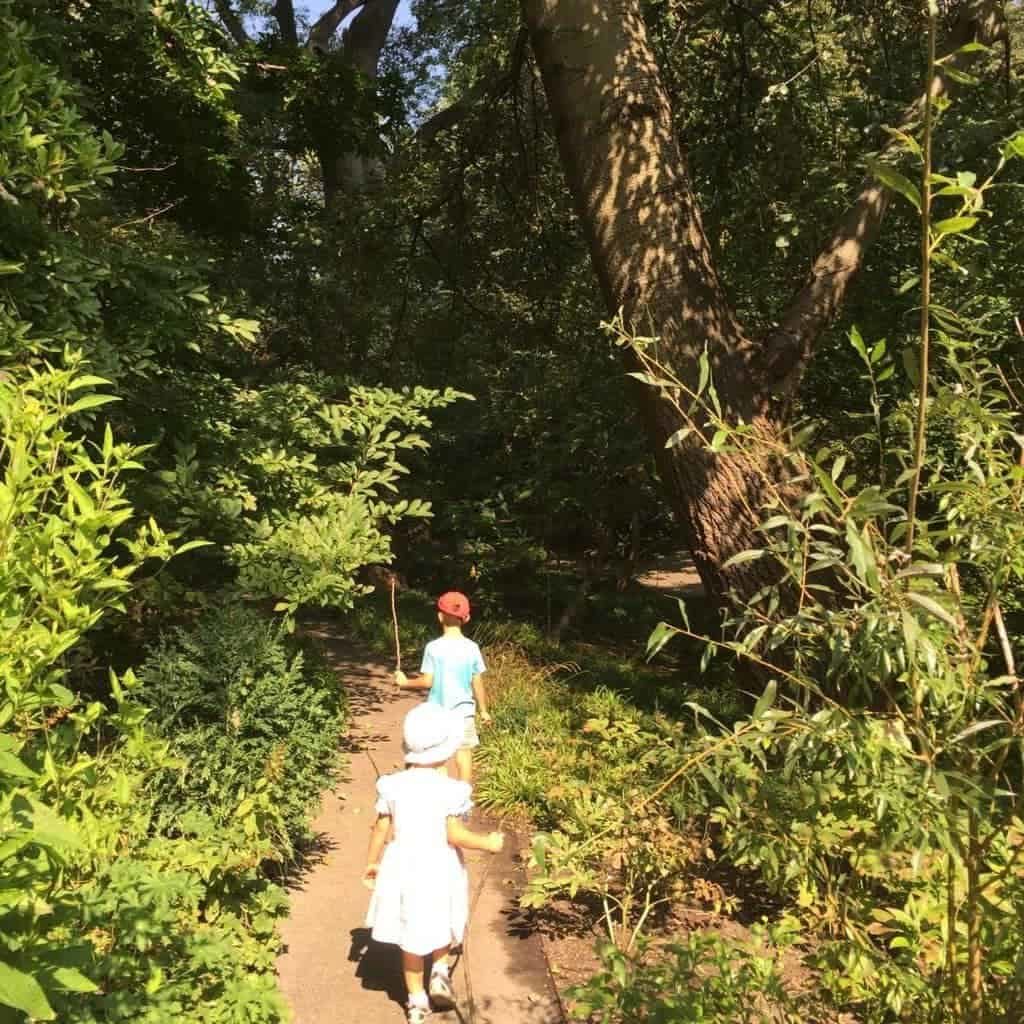 The Garden is the perfect place if you want your children to walk around and get happily exhausted. It is full of winding alleys, hills, paths among flower beds and hedges, pergolas, corners with fountains and a pond. Secret garden like in a fairy tale. Kids had so much fun – again and again, they were discovering new nooks, crannies, passages, and paths.
In 1818 the Garden was separated from the Lazienki Royal Park. It is not large and during sunny weekends there are not as many visitors comparing to the neighboring Łazienki Park.
The Garden also hosts exhibitions of flowers – tulips, magnolias, orchids etc. We came across the weekend with African violets. We bought violet leaves/seedlings, and we planted them. Now we are waiting for next leaves:)
Our tour ended in greenhouses: kids loved the banana trees, carnivorous plants (and how inconspicuous they are, still initially they feared even to look), and cacti.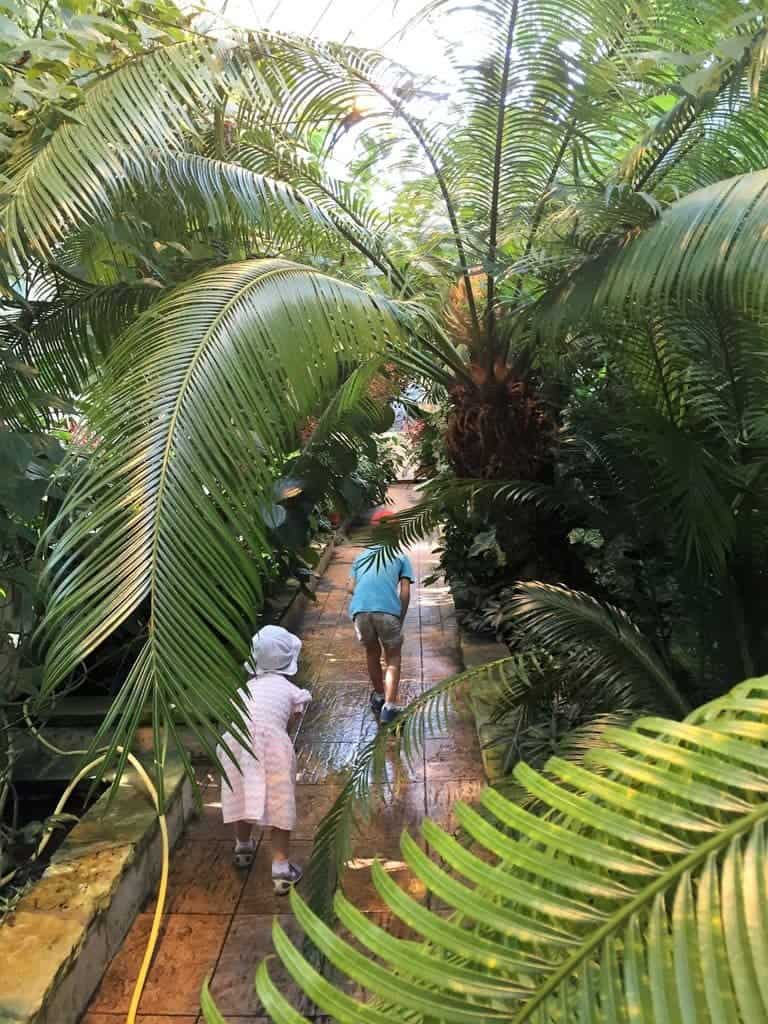 How to get there? What is available in English? What are the business hours? Click here to learn our tips!