Enjoying small pleasures while supporting local craftsmen during a lockdown: a virtuous circle
With another week of lockdown, you've had to show tremendous patience, adaptability, organization, imagination to make it all work smoothly. Allow yourself to enjoy a few small pleasures that will make your life lighter and ease the situation at home.
Small local businesses have set up special offers you should definitely check out and test. Here is the selection of crafts people the French team of the blog Beautiful Hands Stories (www.si-beau.pl) has fallen in love with.
Think of how much nicer it would feel to adapt your way of consuming, and to order from them! The local businesses can help your daily life nowadays. And you can help the local businesses – many are struggling to overcome this difficult period and set up interesting and adapted offers. Do place orders from them, and make them the daily little pleasures to cherish with your loved ones! 
TAKE CARE OF YOUR INTERIOR
If you are tired of having the inside of your home as your only horizon, give it a new look, a more poetic feeling by treating yourself with one of Gładki's beautiful bouquets. His bouquets definitely renew the traditional offer which is often too primed. Let the spring colours and perfumes enter your home. Marcin Gładki is a talented and romantic florist who will deliver his heavenly creations to your door.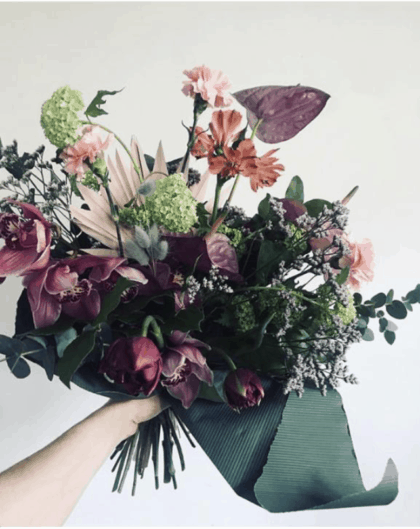 Photo source: Gładki's Instagram
Another way to enchant your space would be to hang on your wall one of Tartaruga's special creations. Weronika and Jadzia are weaving a new collection of rugs, all about landscapes & suns, with natural, and hand-dyed wools.  Scandinavian inspired views, with lots of good vibes!
Photo source: Tartaruga's Facebook
Choose an object that you love and give it sentimental value. Why not order a mug from the Fenek porcelain workshop? If you start your day pouring coffee in one of their adorable face mugs you will definitely want to smile back to it.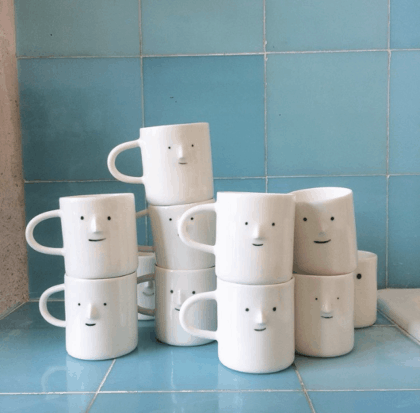 Photo source: Fenek's Instagram
DECIDE TO GIVE UP COOKING SOMETIMES
If cooking has become one of your main activities, it might be awesome to re-open your decorative recipe books and try to compete with Ottolenghi and Jamie Oliver. But to be honest, three times per day is technically much too much!
One of Si Beau's favourite delicacy in Warsaw is a donut from MOD. If you order from MOD Donuts, you can be sure your kids will see you as the best parents ever, their donuts are so tasty and delicious. They can bring peace to any home crisis. You can complete your order with an Asian meal, the other specialty of MOD.
Photo source: MOD Donuts' Facebook
Another way of making everybody happy will be to order a special selection of refined cakes and pastries from L'Emotion. Two French chefs recently launched this mouth-watering range of delicacies which you could find at Hala Gwardii, before… Now they deliver at home some amazing boxes made to measure for the situation.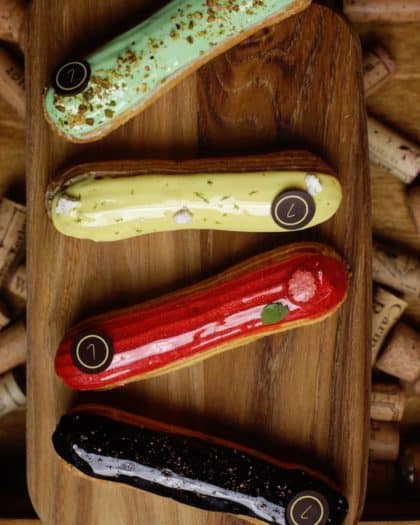 Photo source: L'Emotion's Facebook
After having enjoyed those luscious pleasures you might feel that you need to detox a little bit. The restaurant Żywa Kuchnia has been thinking of perfectly adapted meal offers for our sportless days. The temple of taste and healthy food in Warsaw delivers different menus every day throughout the week, and has set up a perfect «Roast menu» for family dinners in the weekend. With this, you can say bye to your pans and relax with a large assortment of super healthy dishes that will suit the whole family.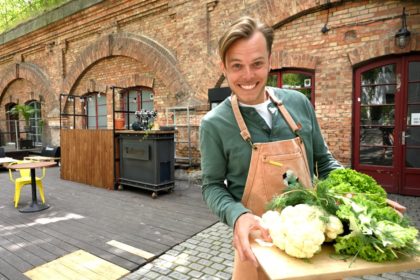 Photo: Anne-Sophie Nival, Si Beau
CHANGE PROVIDERS AND CHOOSE TOP QUALITY AMONG POLISH LOCAL PROVIDERS
We have all experienced the gloominess of shopping in supermarkets now. Queuing in a dark mall, waiting for your turn, rushing in the stressing alleys of the store… Let's limit this chore and order fresh products from the best producers.
The butchery and restaurant Mięsny was already a big favorite at Si Beau. Now, they will drive to you with their delicious meat products, all kinds of butchery pieces. The list is published on their Facebook page and Instagram.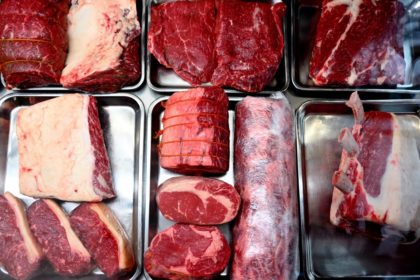 Photo: Anne-Sophie Nival, Si Beau
Another huge crush and addiction at Si Beau is the bread from Rano. The delightful bakery held by a young charming couple based in Praga is still working hard, and with the same love as ever. Only orders are produced, so tell them your wishes and pick it up the next day. Good bread is a basis for daily happiness.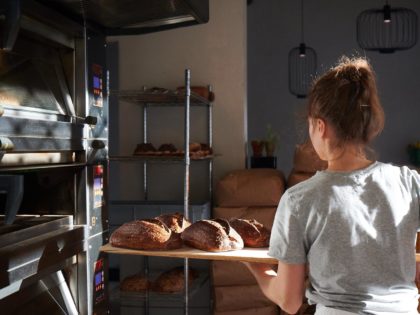 Photo: Anne-Sophie Nival, Si Beau
STAY RELAXED AND SLEEP WELL
Stress, nervousness and anxiety are some of the pitfalls endured while locked down at home with our kids and partner. Quality sleep and different method of relaxation will tremendously help. I Love Grain is having a special -20% sale now, so why not order their amazing pillows and meditation cushions. You can choose amongst over 25 different fillings, each one with its own special characteristic: cherry stones, verbena, lavender, jasmine, peony… While their shop in Mysia 3 is closed, order from the website.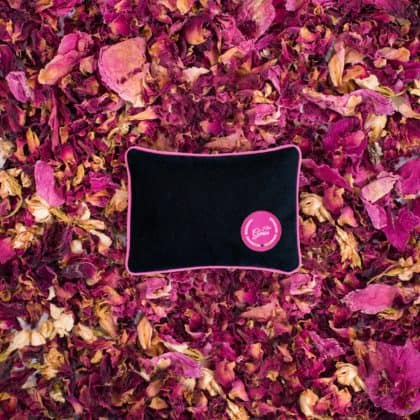 Photo source: I Love Grain' Facebook
Create an ambiance when the night comes. Put on the music you love and light on one of Ondo's marvelous candles. Let their sensual perfume spread over your home and enjoy the crackling of the flame. Ondo is a brand of natural and fantastic quality soaps and candles made in Warsaw by the young and lovely Judyta.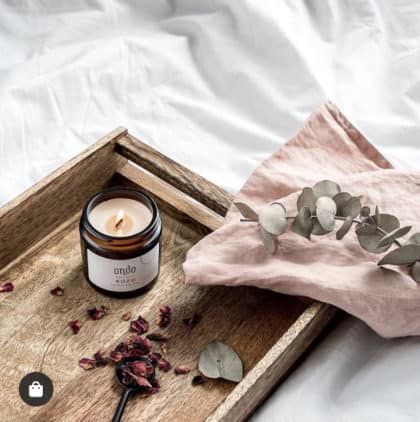 Photo source: Ondo's Instagram
About the authors – Si Beau – a blog dedicated to Polish crafts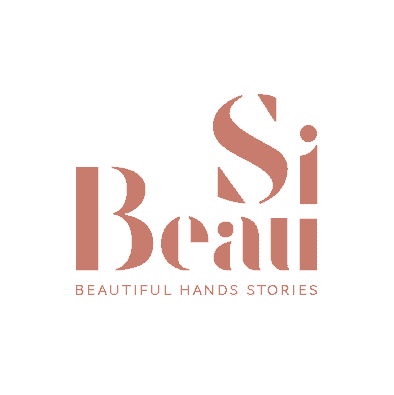 Si Beau "Beautiful hands stories" is a blog (published in English and French) and a platform that gathers talentful craftsmen of Poland. Hand made work is their main thread.
Stay tuned with local & talented people with Si Beau. They regularly publish interviews on their blog and featured info on their Instagram.