Anna Hady – a family & relationship coach – explains how to talk to children about war, what emotions might you and your children feel in this situation, what to do when your child is afraid
Should you talk to your children about war?
The easiest answer would be no, but is that a good solution? Children have access to the media and can find random information on their own, more brutal than what they would hear from us. Peers have access to news and forward them with their emotional load; sharing fear and uncertainty & multiplying it among themselves.
The task of adults is to prepare children for life, not to protect them from the reality that surrounds us anyway.
Facing reality requires strength and courage, but we incur even more costs when we hide from reality and do not want to face it.
Children sense our emotions, they can see when we are anxious; when they do not understand the source of our emotional state, they may feel guilty or anxious themselves.
How to talk to children about war?
Your child will need emotional support to face their fear – make sure you are within reach.
Respect the children's sensitivity by making an effort to explain the world to them in an atmosphere of trust and security.
Prepare in advance for this talk:
Think carefully about what and how to tell your child, taking into account their age.
Recognize and name your emotions in relation to the current situation.
Before the conversation, ensure the support of another adult with whom you can safely share your emotions.
Choose the moment when you have resources for an open conversation.
Think about what you can and want to do at this stage – for your sense of security, how to take care of yourself and your emotions, how to support others.
Listen to questions, concerns and normalize the emotions that arise, ask where they are most strongly felt in the body.
Explain that the emotions that arise in us are to serve our safety and motivate us to take good actions.
After the conversation, check the child's well-being, find ways to calm down and relax.
Provide yourself and your children every day with time free from this topic, time devoted to playing and relaxing together.
Give yourself the support you need to take care of your child's emotions.
What emotions might you and your children feel in this situation?
When we understand what is happening to us in a crisis situation, we can take better care of ourselves and our loved ones.
On an emotional level, we can feel overwhelmed, have a strong sense of fear, helplessness, tearfulness, despair, outbursts of anger, and many other difficult emotions.
At the level of the body, we can experience headaches, tension, palpitations, and disturbances in appetite and sleep.
On the level of behavior and thoughts, we can lose concentration and numb, get stuck in returning to tragic images and information, neglect our duties, and fail to cope with everyday tasks.
It is very important to give yourself and your children time and space to experience these emotions without contradicting or suppressing them, with understanding, tenderness and care. By facing reality in this way, we give ourselves a chance to get out of shock and regain access to our emotional resources, which we will especially need now.
Let's be supportive and understanding for ourselves and others. Difficult behaviors and mood swings are side effects of metabolizing intense emotions that we are now subject to.
Let's be alert and sensitive to ourselves. Taking care of ourselves and our emotional condition, we can do the most for those in need.
Let go for yourself and others, do not expect to act to your best. Make a warm gesture, smile, be mindful of others, every sign of the good is priceless.
What to do when your child is afraid?
Take care of yourself and your peace of mind, this is the basis of helping others, also in close relationships.
Try to relax your body, hug the child and calm your breathing, let him feel your rhythm of slow inhale and exhale – young children regulate their emotions in the relationship with the caregiver.
Listen without interrupting or explaining, accept emotions and crying without excessive comforting or distracting attention – experiencing what is happening in our body helps to release emotions and heal after difficult experiences.
Explain that fear is a very important emotion that serves us to protect ourselves and ensure our safety by increased agitation and attention; look together for activities where you can use this energy in the current situation.
Observe how the body reacts, what feelings appear and where, what is helpful when these feelings increase – massages, gymnastics, cuddling, exercises, breathing can be very helpful.
Be attentive and attuned to the child's emotions – when we feel understood, we do not have to communicate our needs by escalating behavior and emotions.
Do not dismiss your fears, talk, translate, be honest that you do not know all the answers, show a broader perspective – when stressed, we focus narrowing attention to the problem.
Do not make promises that you cannot keep or cannot control; you can say that adults are responsible for ensuring safety and there are people who are working on a solution.
If you need a break, take care of yourself and say that the situation is also difficult for you and you can come back to the topic later, be authentic, allow yourself to be awkward and have time to think.
Find ways with your child to relax, take care of the emotions that arise and express them in a constructive way, e.g. by playing, painting, listening to music, helping others.
Be in motion – when we are afraid, one of the natural defense reactions is freezing; a walk in the fresh air, changing the environment, contact with nature help the body regain balance and release the tension accumulated in stress.
Take care of yourself – talk to other adults, vent your emotions, rest in conditions that give you a sense of security, regenerate during sleep.
Be attentive and compassionate to yourself and others in the face of possible mood swings, in moments of weakness or numbness; don't feel guilty when you feel relieved that you are safe or in a good mood and distracted from your worries – emotions come and go in waves, we are like an ocean striving for balance.
About Kids in the City's Facebook group: Parents Support & Workshops
If you find this article insightful we encourage you to join Parents Support & Workshops Facebook group where this article comes from.
Parents Support & Workshops – a FB moderated group dedicated to parents, concerning parenting issues, emotional intelligence, self-development. All from the family perspective. Our Group is pro-actively moderated by the author of this post – Anna Hady (see below).
About the Author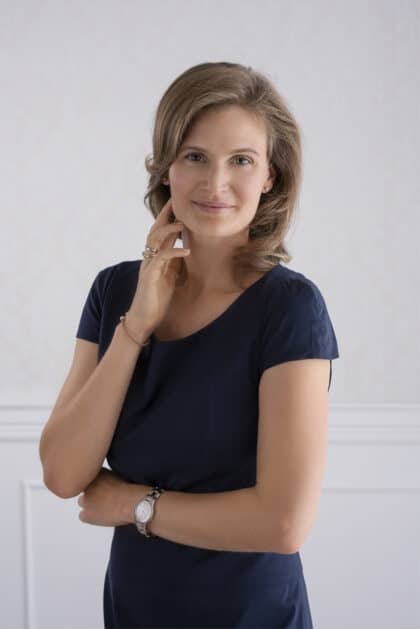 Anna Hady is a relationship & personal growth coach. She supports the growth of her clients by increasing self-awareness both in private and professional relationships as well as in parenthood.
Anna is a certified coach and trainer of PCM® (Process Communication Model), coach SI RMT (Strategic Intervention RobbinsMadanesTraining).
She completed a specialization in Positive Psychology at the University of Pennsylvania and a training course for the Familylab Foundation.
Anna is constantly developing and training in the field of personal growth and psychology, and use this knowledge every day both in my work with Clients and in private life.
Privately, Anna Hady is a wife, mother and family life enthusiast. She loves reading, discovering at the quiet retreats of wild nature and marveling at interpersonal relationships through the lens of various psychological models. Anna lives in Warsaw with her beloved husband and two wonderful children.
Subscribe to our monthly newsletters in English to learn about Poland! Once a month you will receive a Newsletter: 'Explore Poland with Kids'. You will find there family-friendly destinations in Poland – beautiful places in Poland worth visiting with children – from city break destinations to hiking in the mountains (lots of practical tips!); things you can't miss in Poland in a given month; dates to remember, holidays, observances in Poland in a given month so you can mark your calendars accordingly: