Discover Poland. The Baltic Seaside & Hel Peninsula: perfect destination for those looking for wide sandy beaches or those who want to learn windsurfing.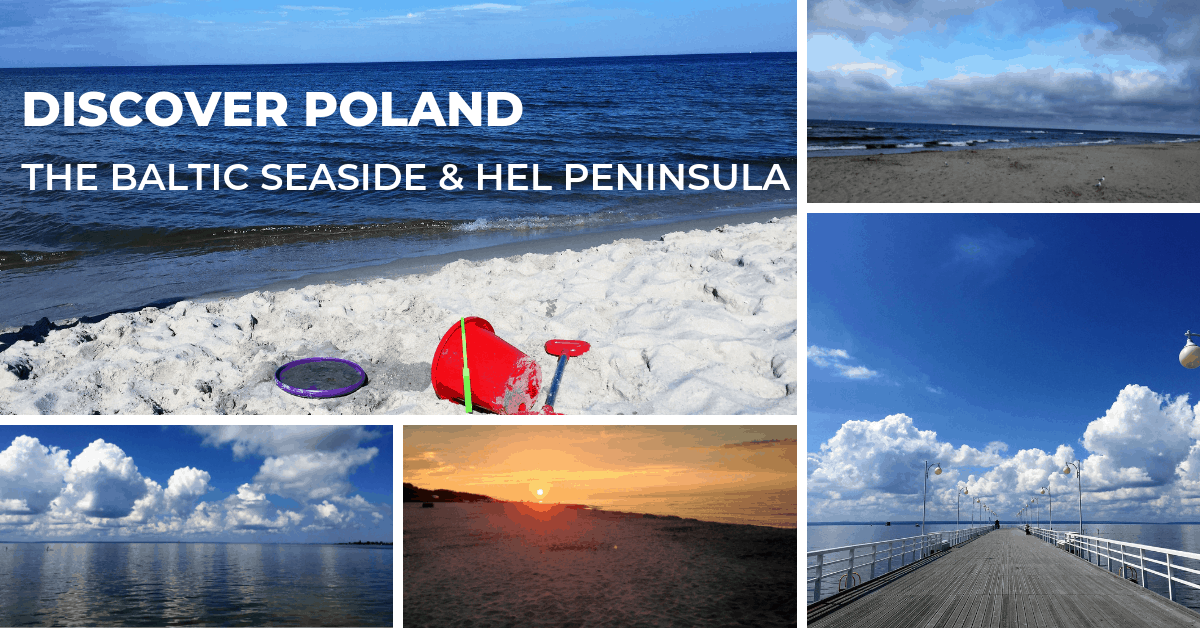 Hel Peninsula is one of the most picturesque destinations in Poland. Just beautiful. It's 34-km long, narrow (100 m at the entry to the Peninsula in Władysławowo, 3 km at the end in Hel city) sandy land with pine forest and dunes.
Along the Peninsula there is a road, bike path, and rail track – so you can get there even by train – no need to suffer in holidays traffic;)
From the north, there are wide sandy beaches of the Baltic Sea, and from the other side, there is the Bay of Puck (Zatoka Pucka) that offers good conditions for windsurfing and kitesurfing.
The Peninsula is so narrow that it is easy to walk from one shore to another. The perfect destination for families with smaller children, as well as with older kids who want to learn windsurfing.
Photos taken from the Baltic Sea side
Photos taken from the Bay of Puck side
Which location to choose?
If you would like to learn or practice windsurfing and kitesurfing go to Chałupy (number one destination in Poland for surfers). You can go windsurfing in Jastarnia and Jurata too.
Go to Jurata if you are looking for beaches that are not very crowded even during the high season. It's a perfect destination for family holidays. The only disadvantage… in most of the restaurants in Jurata, prices are higher than in Warsaw;)
Jastarnia offers more restaurants, stores, and hotels than Jurata and it's cheaper. However, more crowded.
Władysławowo is one of the most popular summer destinations in Poland, meaning – extremely packed during holidays.
Hel – a city at the end of the Peninsula, people staying at the Hel Peninsula go there for a half a day trip during rainy days (to visit the port, lantern, seal center).