The Saxon Garden
Ogród Saski
The Saxon Garden (Ogród Saski) dates back to the early 18th century. It was a baroque garden in the French style, first public park in Warsaw, located next to the royal Saxon Palace (Pałac Saski). The Palace was blown up by the Nazis in 1944. The Garden was renovated, and now you can admire 21 baroque statues along the main avenue of the Garden, the fountain from the middle of the nineteenth century, sundial, and some of the trees are 250-years-old!
It's a perfect destination for a weekend trip with your kids – you can visit the city center and at the same time play in a beautiful landscape. During wintertime you can make a snowman, in autumn you can collect chestnuts. And there is a public playground🙂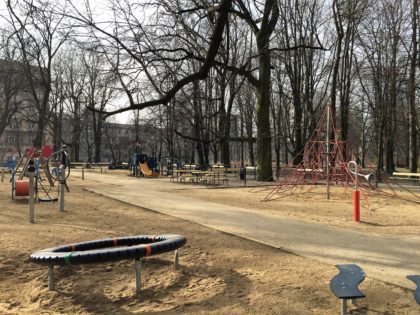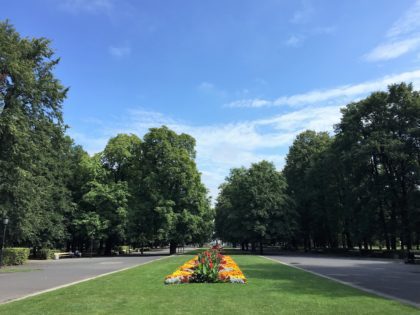 Kids will love a pond with ducks and fountain.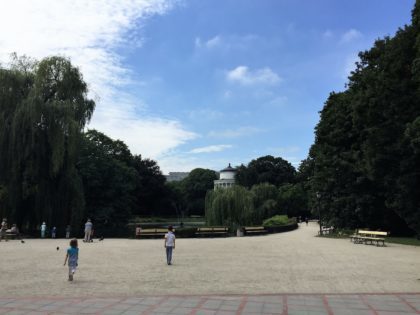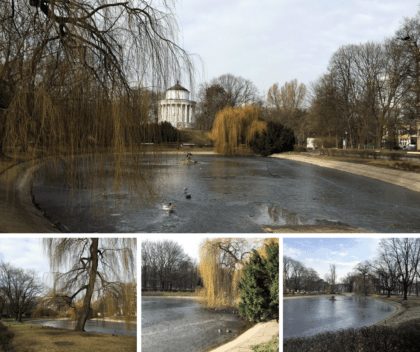 If you need a break, there is an Italian restaurant – St. Antonio with winter patio and summer garden.
The Tomb of the Unknown Soldier was a part of destroyed, 18th-century Saxon Palace (Pałac Saski). Before the Second World War the Saxon Palace was the headquarters of the General Staff of the Polish Army and the Polish Cipher Bureau where for the first time, in 1932, the code of the German Enigma cipher machine was broken. The grand palace was never rebuilt, and today, the Tomb of the Unknown Soldier symbolizes also the ruins of the palace. There are an eternal flame and 24-hour guard post (2 soldiers, they change every hour – children will love it!). During public holidays, on May 3, August 15, and November 11, there is a ceremonious changing of the guard with the participation of the army, President, Prime Minister, etc.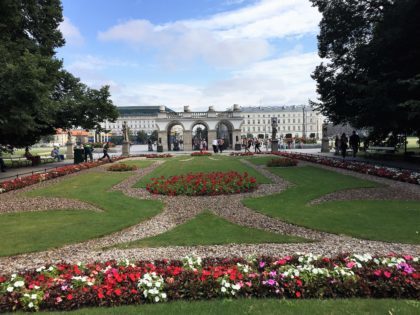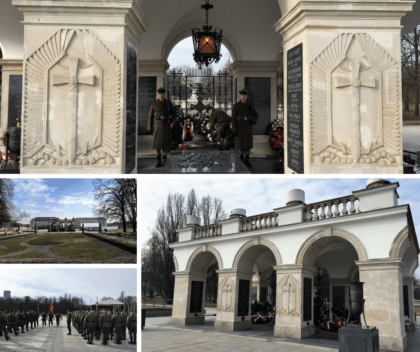 How to get there? Where is the nearest parking lot? Click here to learn our tips!