Żelazowa Wola – the Birthplace of Frederic Chopin, and… one of the most beautiful parks in Poland
Whether you love classical music and Frederic Chopin compositions or not, the Żelazowa Wola village is the must on your "to visit list" in Poland (especially if you live in Warsaw – it's just 55 km or Łódź – 100 km). And it is because of the most beautiful park that surrounds the birthplace and the Museum of Frederic Chopin.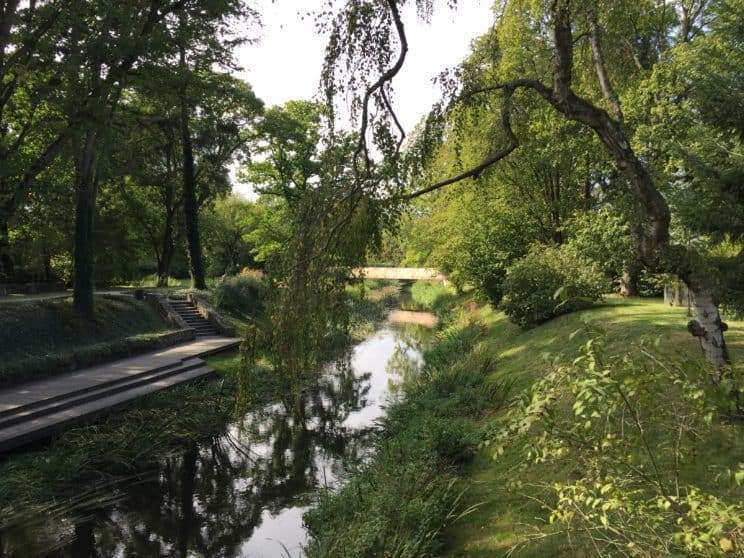 Frederic Chopin (his nickname was "Frycek") was born in Żelazowa Wola in 1810. At that time it was a noble mention of the Skarbek family. Chopin's mother – Justyna – was their poor relative and a housekeeper and his father – Nicolas, an immigrant from France – was tutoring their children.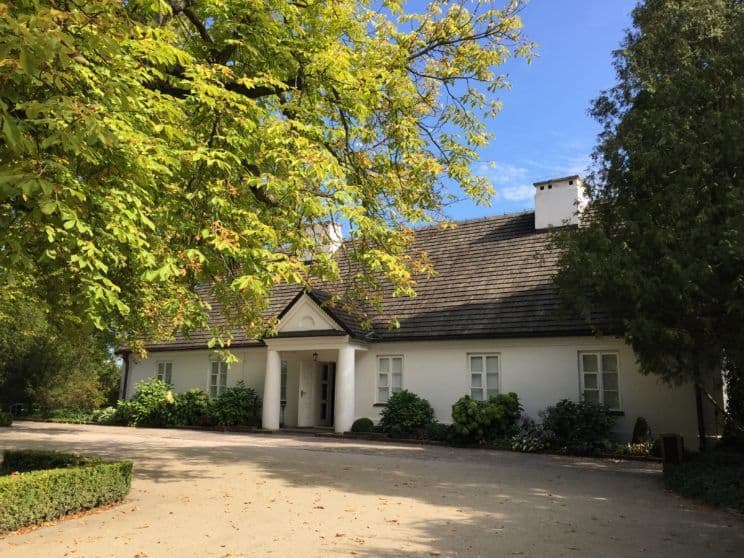 Nicolas Chopin was French, he moved to Poland when he was 16-years-old with Polish aristocratic family he had been working for back in France. So some people wonder if Frederic Chopin with French father, French family name and his last years in Paris, is of Polish nationality or French? Well, the good enough answer is that he was a great pianist and composer of the Romantic period. But let me warn you – this is a question you do NOT ask in Poland;) Chopin is the most precious Polish treasure and heritage. It's a sacrilege to claim otherwise. You will hear it as soon as your airplane lands in Warsaw and the flight attendant welcomes you to "Frederic Chopin Airport".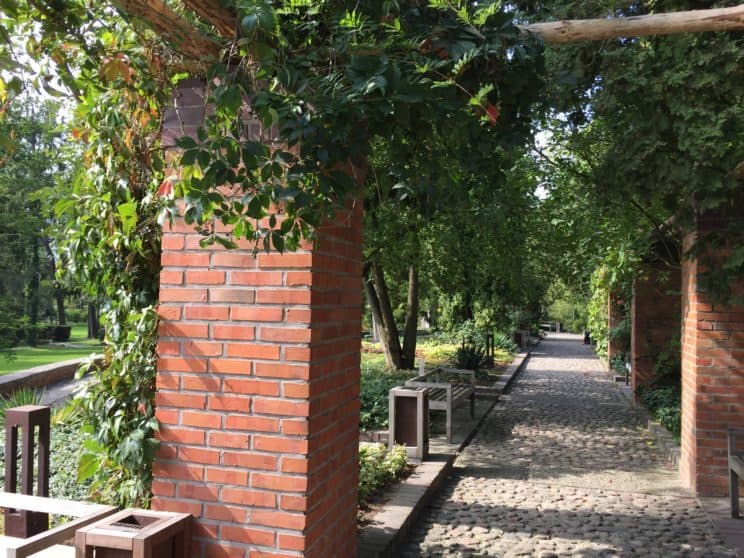 The Chopin's family lived in a poor servant annex, with no wooden floors. When Frycek was 6 months old they moved to Warsaw for good, and return to Żelazowa Wola only for summer breaks or Christmas. So they didn't spend there much time, however, Żelazowa Wola is the place where young Chopin used to play music and gave his very first piano concerts (during summer time the piano was in the garden).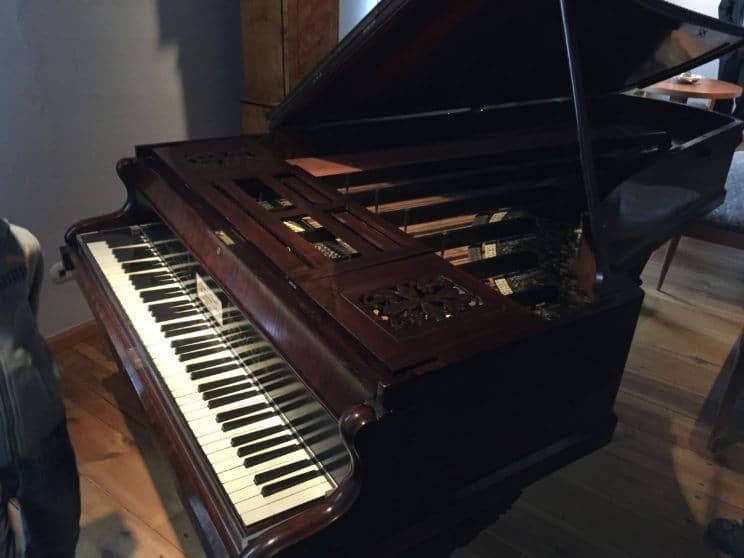 And here comes the most fabulous and delightful park. In Poland, there are for sure bigger parks, but the one in Żelazowa Wola seems just beautiful and perfect. It is not so huge, you can easily walk around with small kids.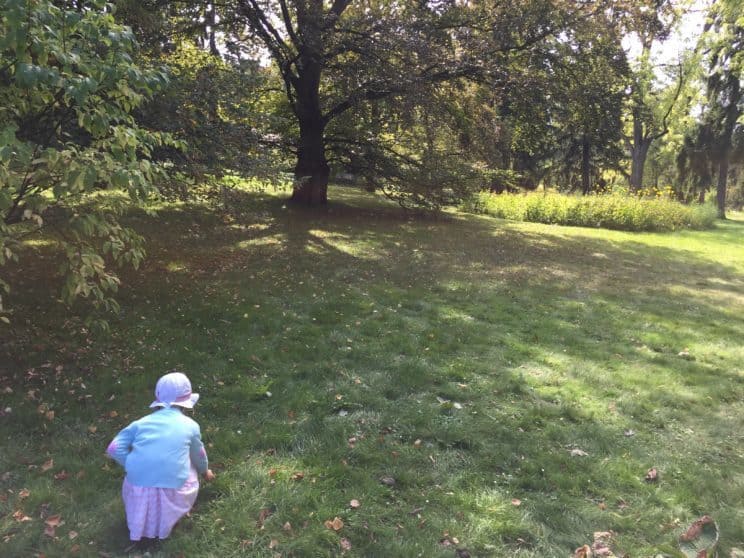 The park was developed in 1932-1939 but it was renovated for 2010 Chopin Year Celebrations (200th birth anniversary). Is has new paths, benches, bridges (the Utrata river flows through the park), ponds, pergolas – everything very elegant and modern, but modern in a good way – that brings comfort and is visually unobtrusive.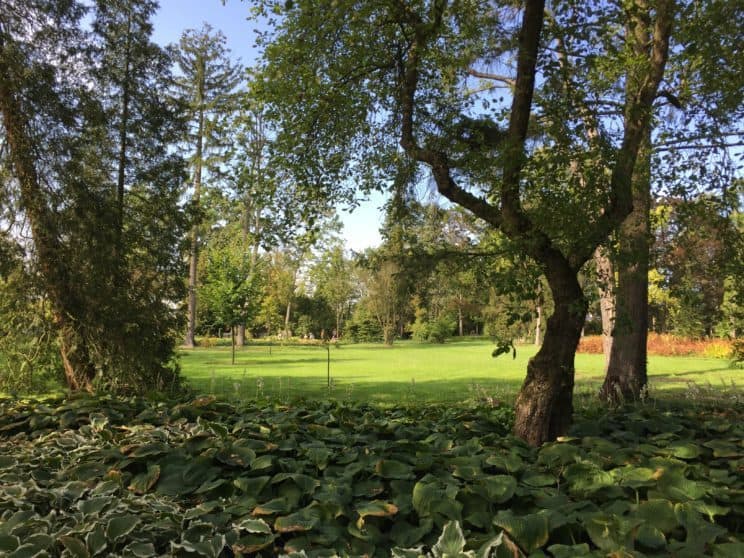 Also, this is not a regular park – everywhere you can hear Chopin's music, played quietly from BOSE speakers hidden all over the park in bushes, grass or ivy. With bigger kids, you can just seat, relax and listen to the music.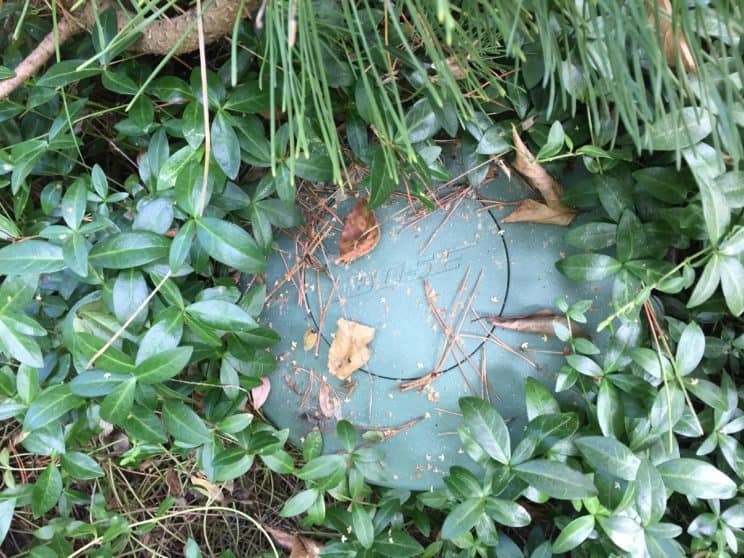 Kids will love to walk around, discover new paths. The park is not monotonous at all – kids will love to play there.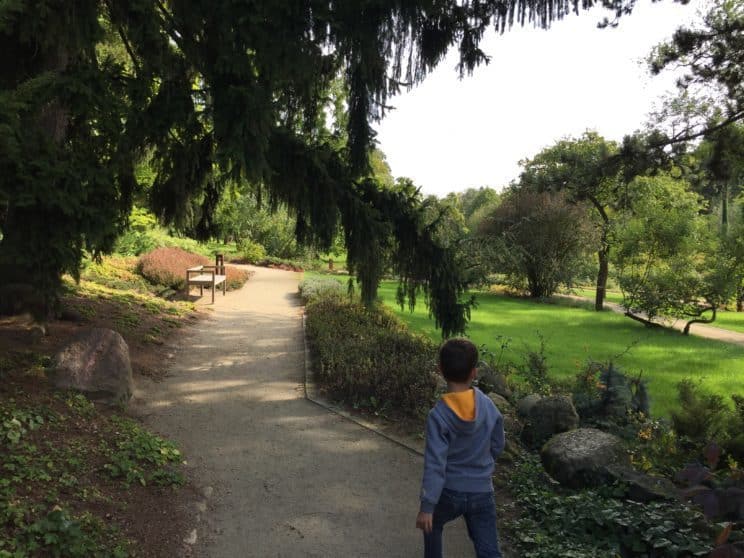 As a result of 2010 renovation works, there were built two stone and glass pavilions. Now you enter the park through the first pavilion which hosts a ticket office, a gift shop, toilets, small exhibition area, you can rent there audio guides available in 7 languages. The second pavilion hosts a casual restaurant.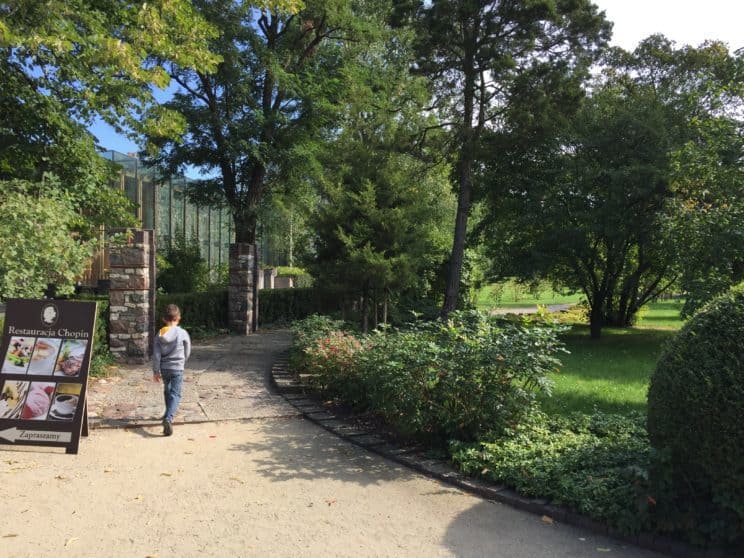 How to get there? What is available in English? What are the business hours? Click here to learn our tips!