Winter illuminations in Poland: six beautiful holiday light displays in Poland
During the wintertime season, many parks in Poland transform after dark into a magical world of lights, giving you the opportunity to spend time outdoors, walking in winter festive scenery. We take you through six places across Poland where you can cut yourself off from everyday matters and enjoy winter in Poland.
Please take into account when planning your visit that there are usually more visitors on weekends, if possible plan your visit outside the weekend.
KRAKÓW: Garden of Lights – Alice in Wonderland
The Garden of Lights features Alice in Wonderland. In addition, all the light figures are surrounded by multimedia illuminations – a combination of sound, image and music. Other attractions include an 18-meter multimedia light tunnel, Christmas tree light shows, mappings, a meadow that changes colors, a two-sided light maze (50,000 lights). All attractions are spread over 6 hectares!
Address: Ogród Doświadczeń im. Stanisława Lema, Al. Pokoju 68, 31-580 Kraków. The only entrance to the Garden is from Aleja Pokoju Street.
Open every day: 4 pm – 9 pm (last entry at 8 pm).
The event runs until February 28, 2021.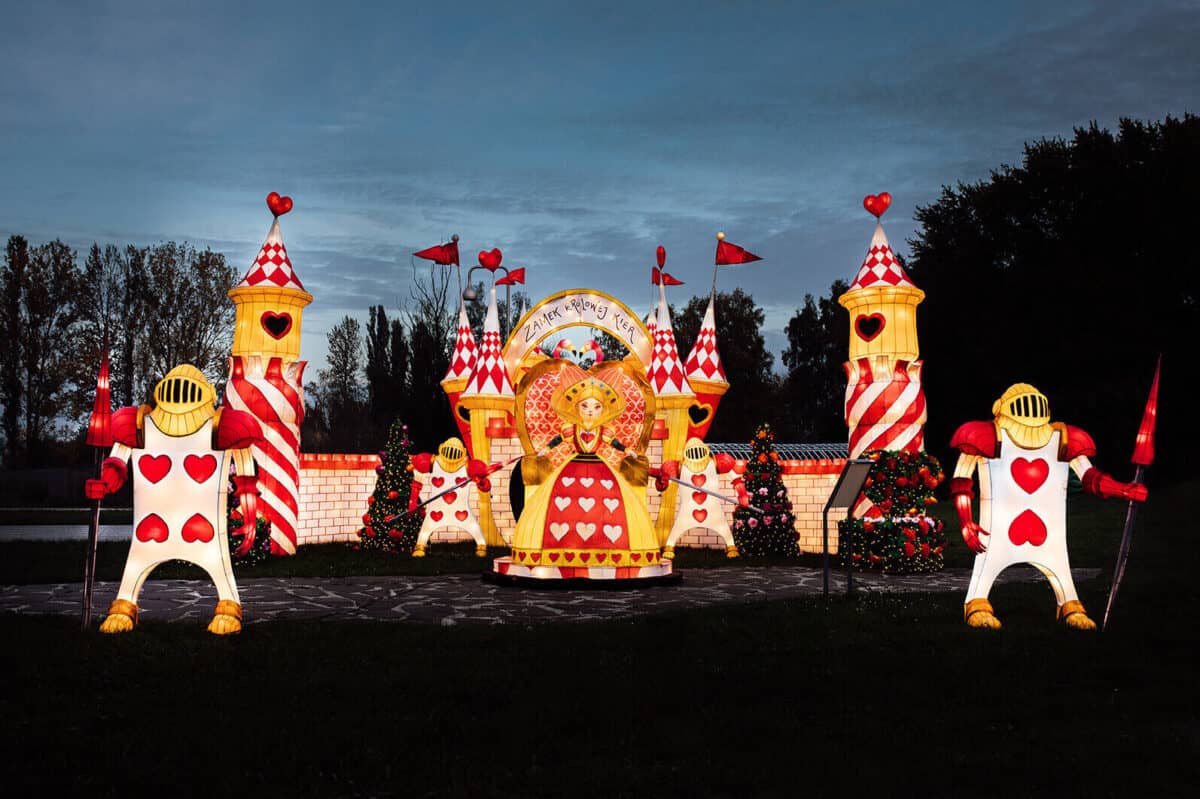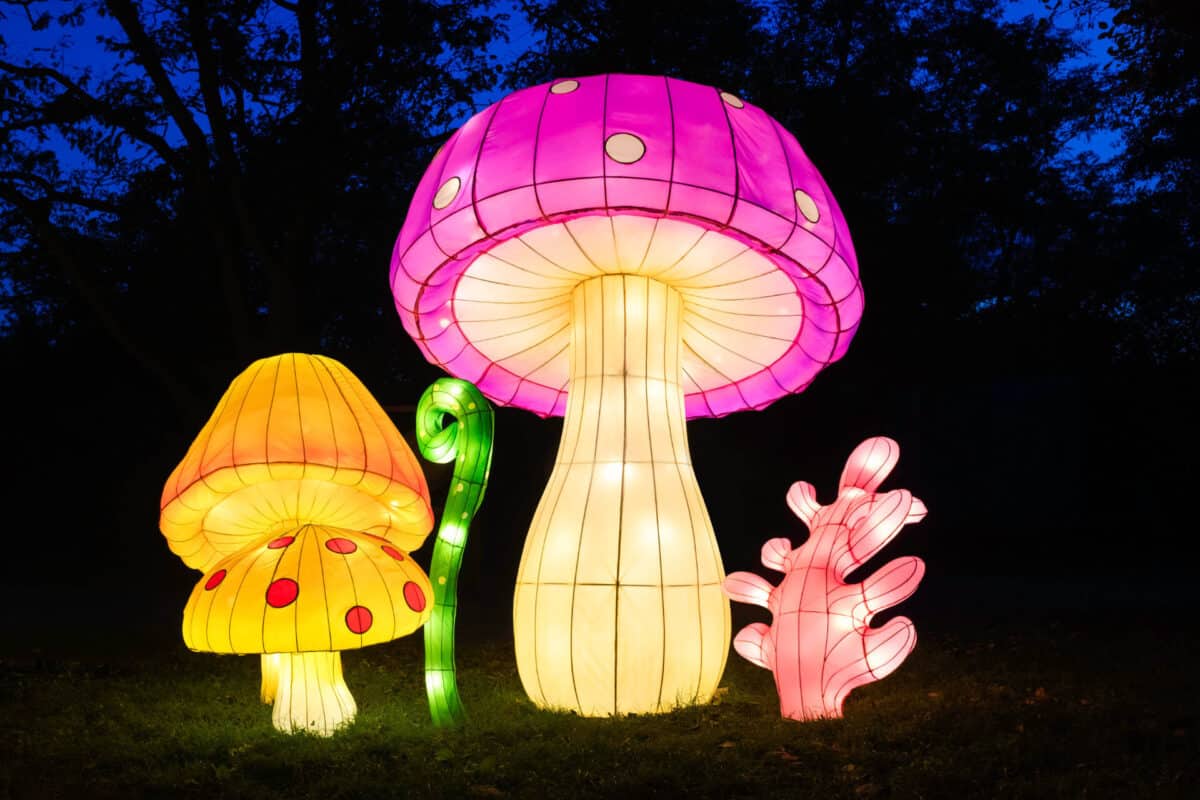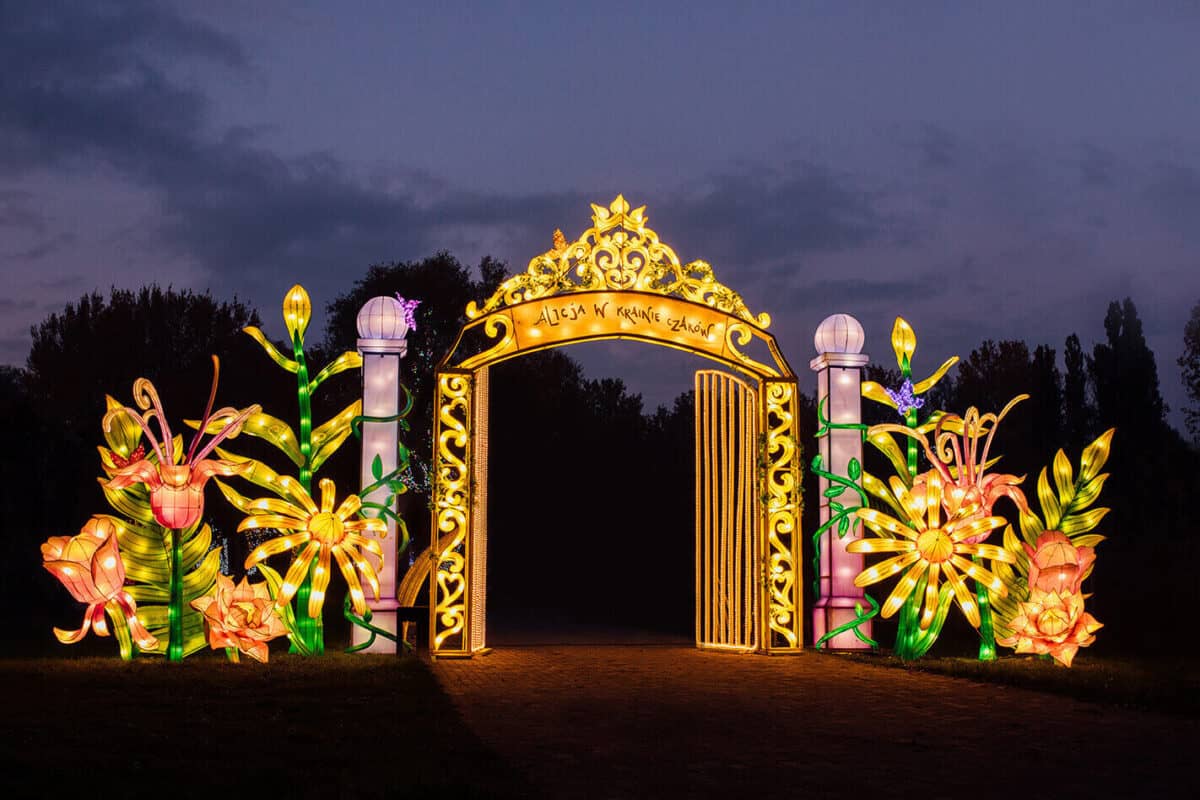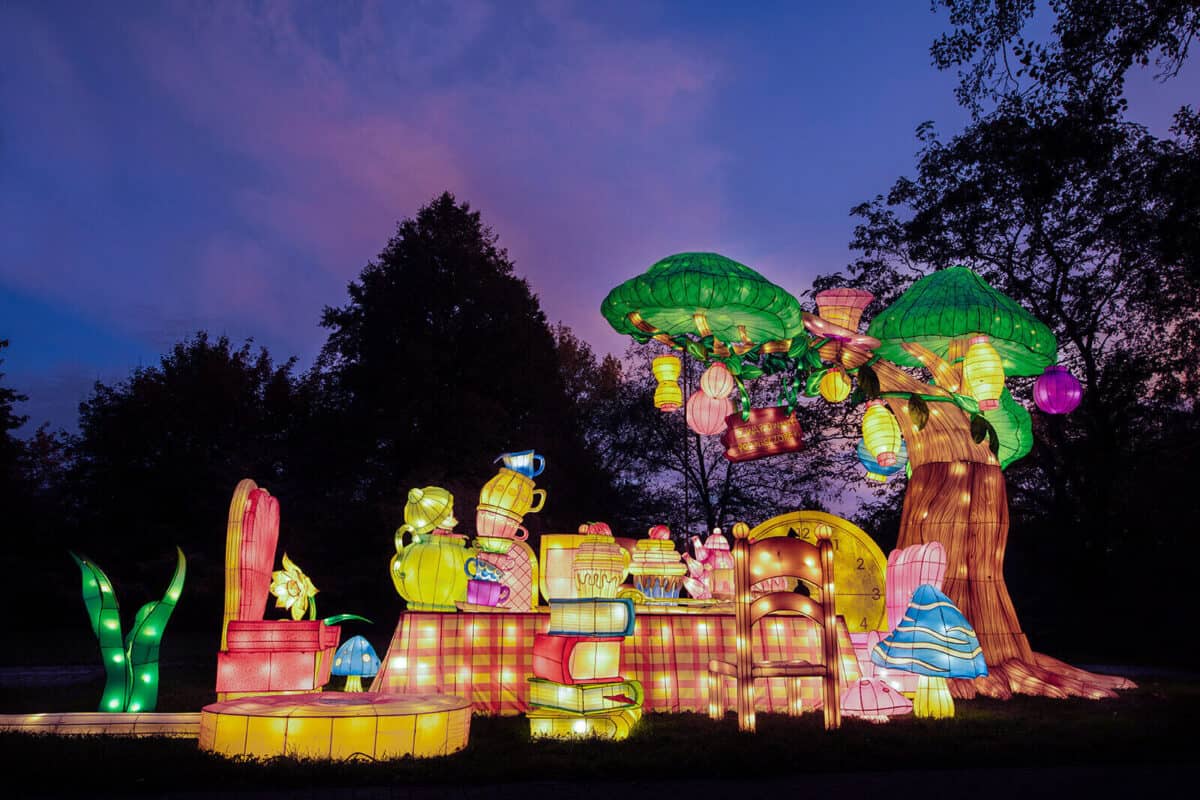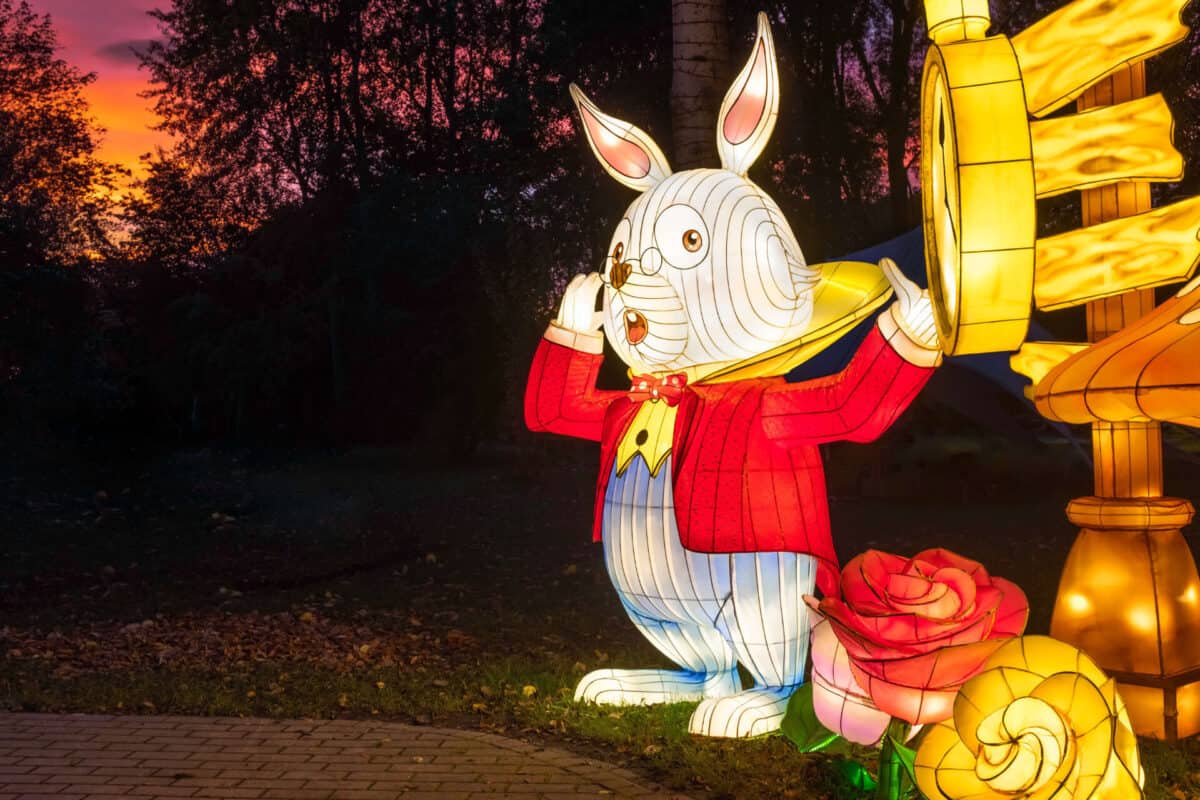 Photo source: Alicja w Krainie Czarów Ogród Świateł
WROCŁAW area: Illuminations Park at the Topacz Castle (Zamek Topacz)
Zamek Topacz, located 10 km from the city of Wrocław, includes a complex of 6 buildings (hotel, restaurant, automotive museum), a garden and a pond. The history of this place dates back to the 14th century. In winter, the hotel organizes an illumination exhibition in the park – 11 themed zones with various scenery and music. Over 450,000 points of light have been placed in the castle park with an area of 35,000 sq m and 20 kilometers of the light chain were used to create the exhibition. The attractions include 5m gold and red balloon, light sailing ships, plane and canoe in the jungle.
Address: Zamek Topacz, Ślęza, ul. Główna 12, 55-040 Kobierzyce.
Open every day: 4 pm – 9 pm (last entry at 8 pm).
The event runs until February 28, 2021.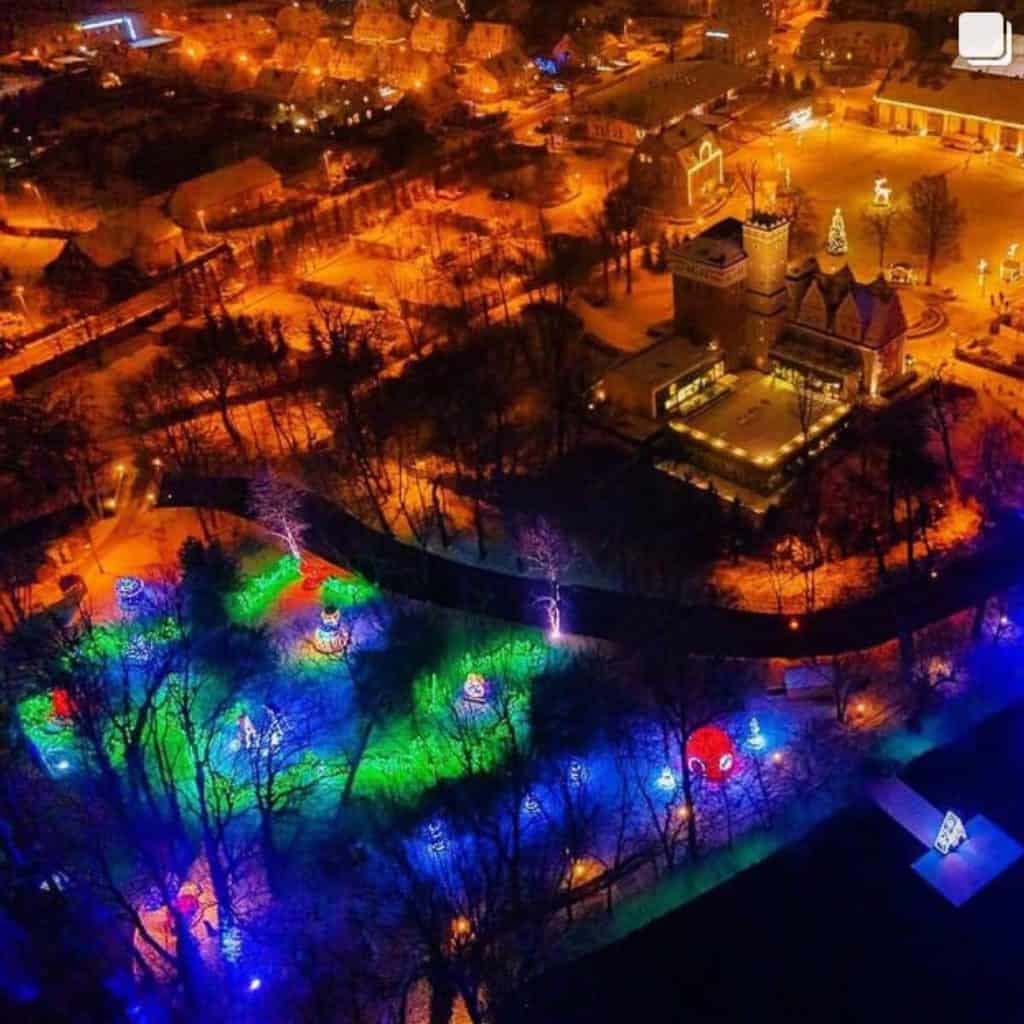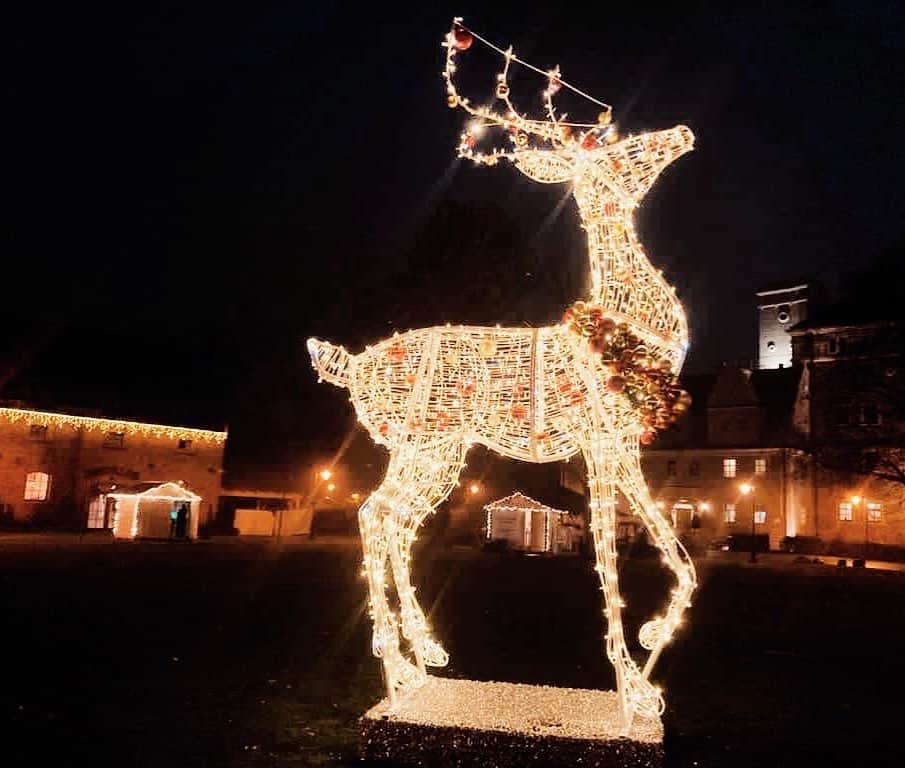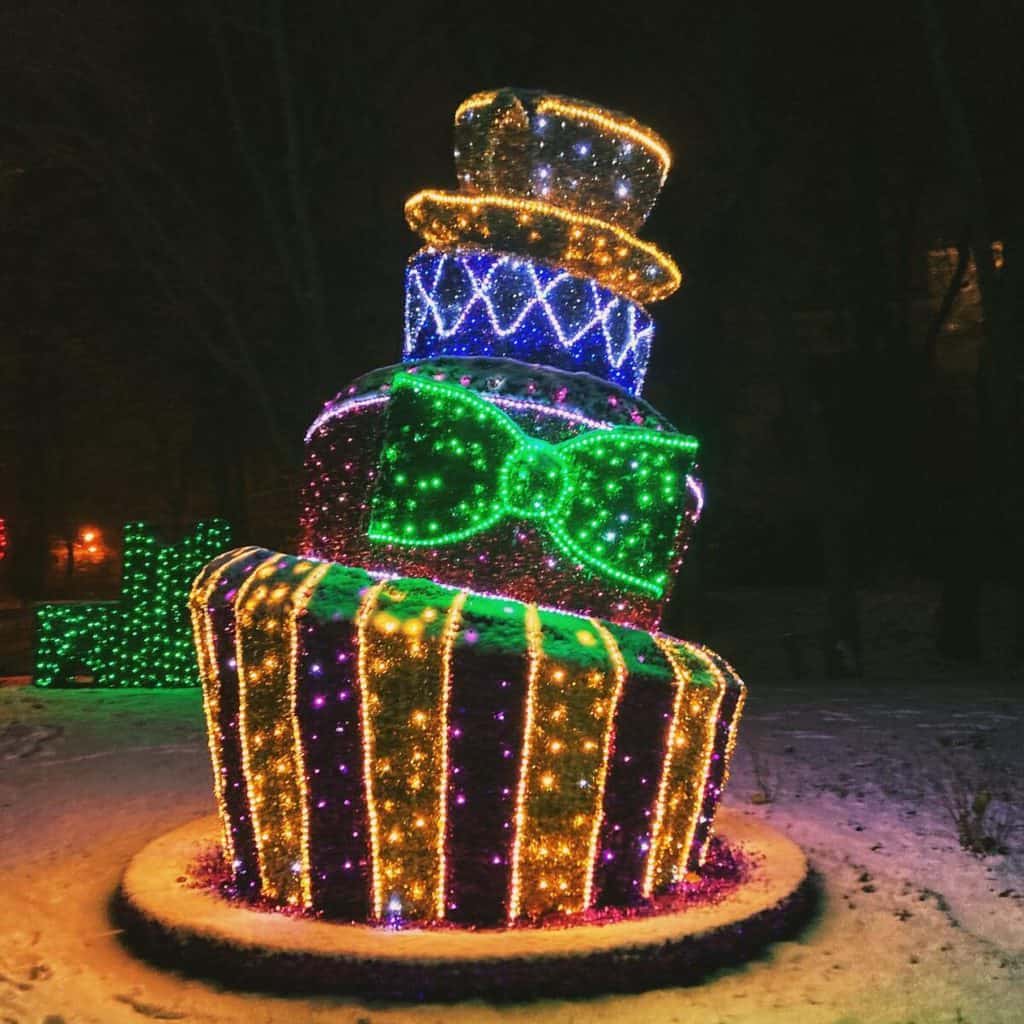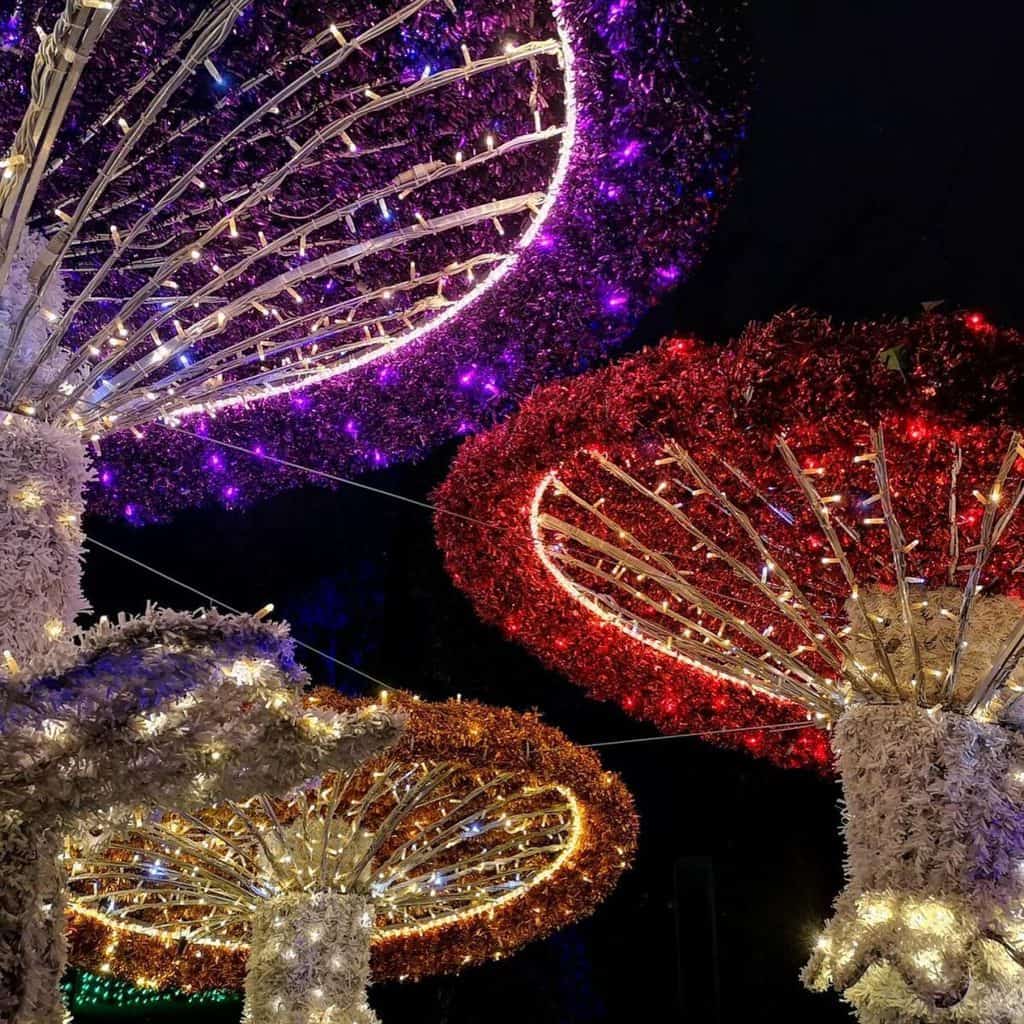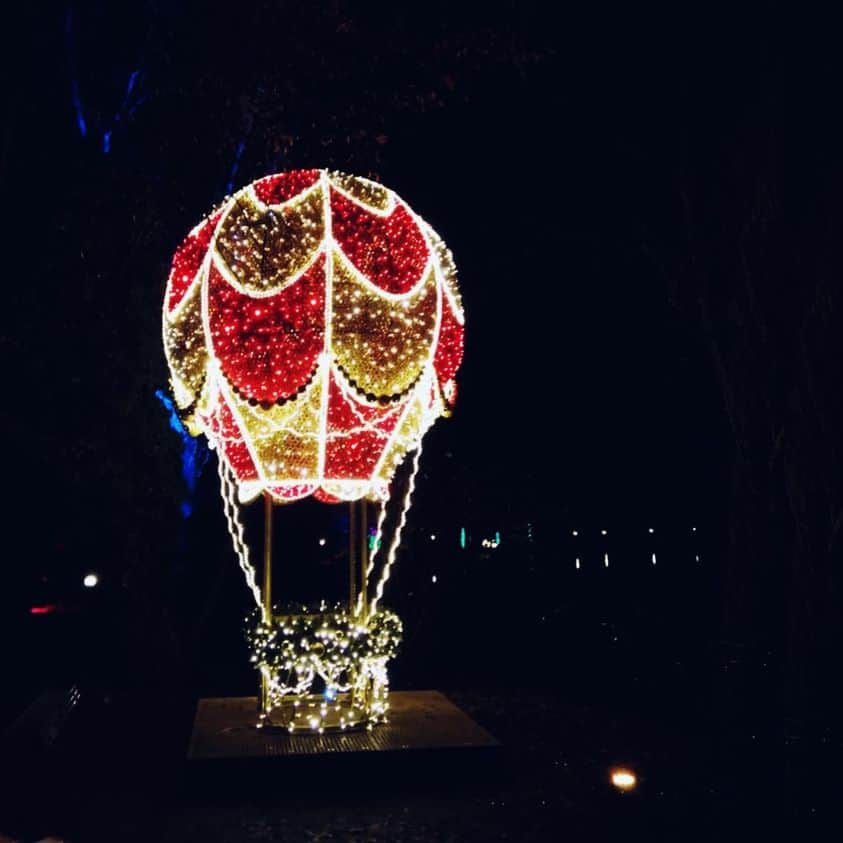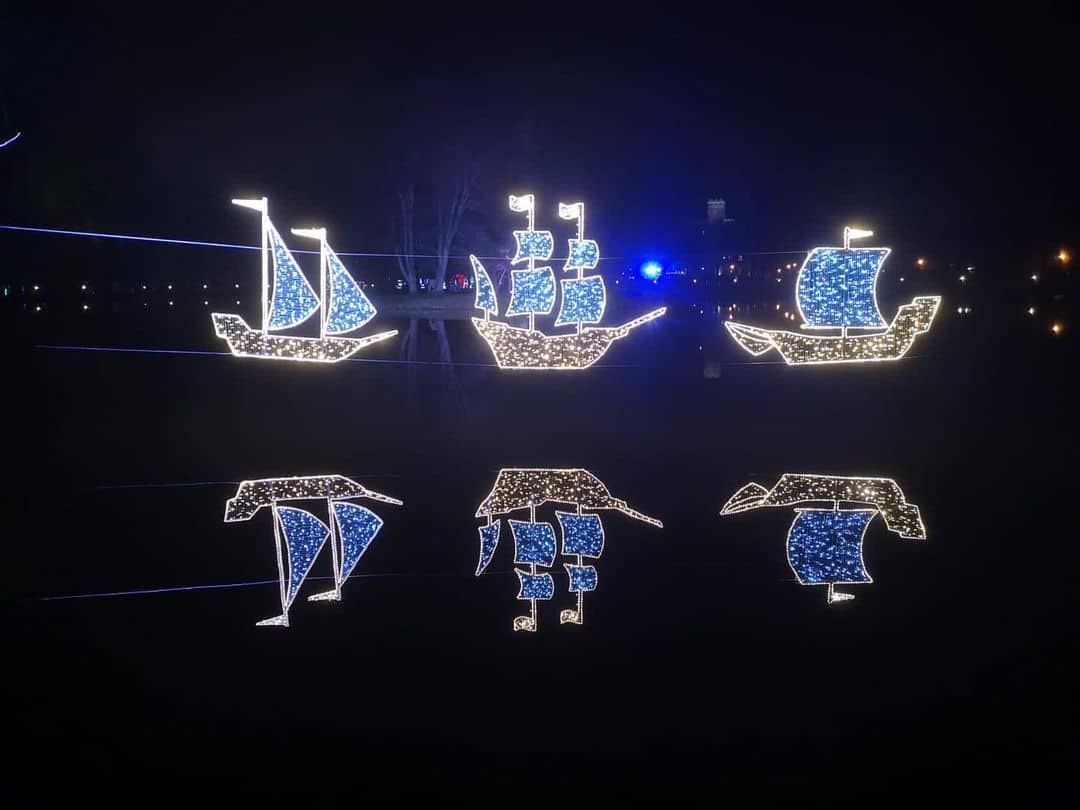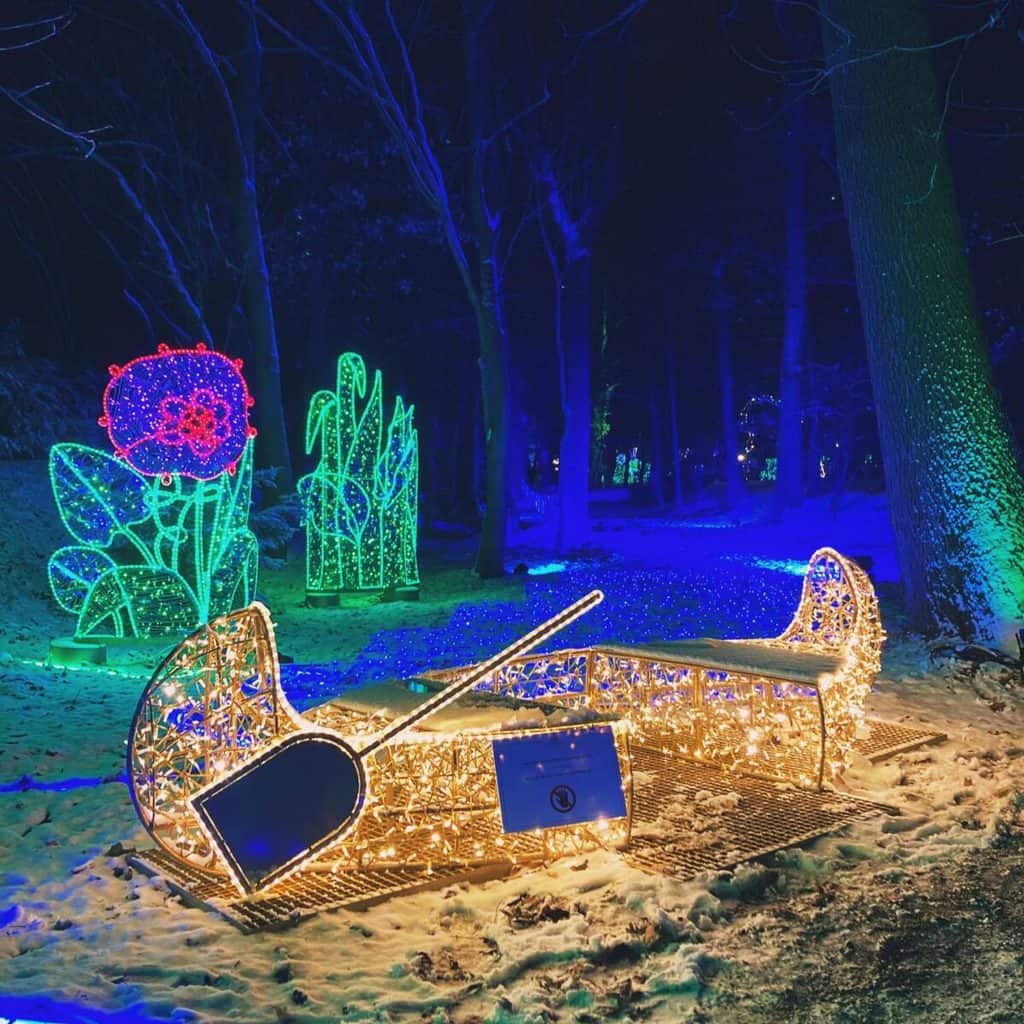 Photo source: Zamek Topacz
WARSAW: "The Royal Garden of Light" – illuminations festival in Wilanów Palace Garden
"The Royal Garden of Light" is Warsaw's must-see sight during the wintertime and both adults and children will love it. It's located in the gardens of a baroque royal palace called the "Polish Versailles", in the Wilanów district of Warsaw. The Wilanów festival is a unique open-air exhibition with thousands of diodes forming tunnels, trees, installations, and sculptures. The illuminations are accompanied by classical music and mappings on the palace façade (3D shows featuring sounds, images, and lights).
Address: Muzeum Pałacu Króla Jana III w Wilanowie, Stanisława Kostki Potockiego 10/16, 02-958 Warszawa.
Open every day: 4 pm – 9 pm.
The event runs until February 28, 2021.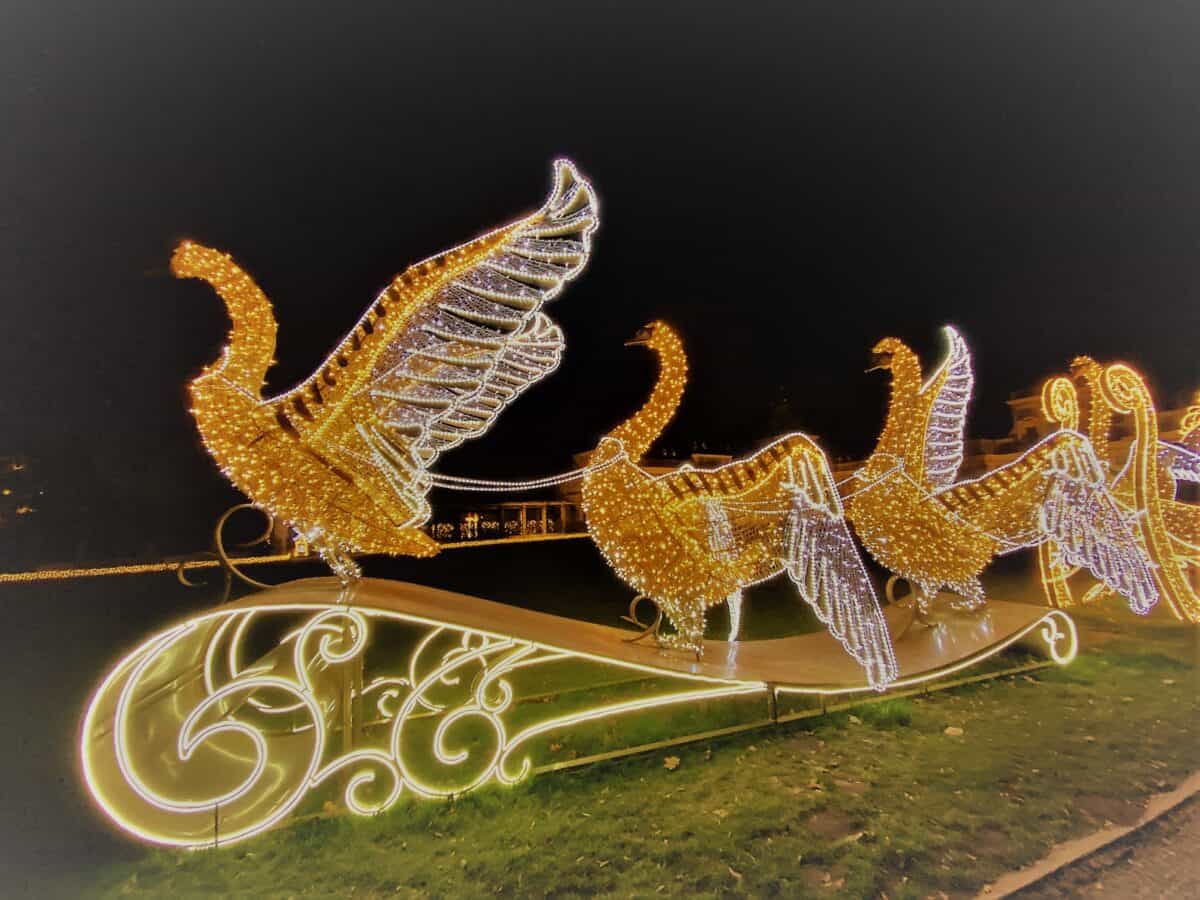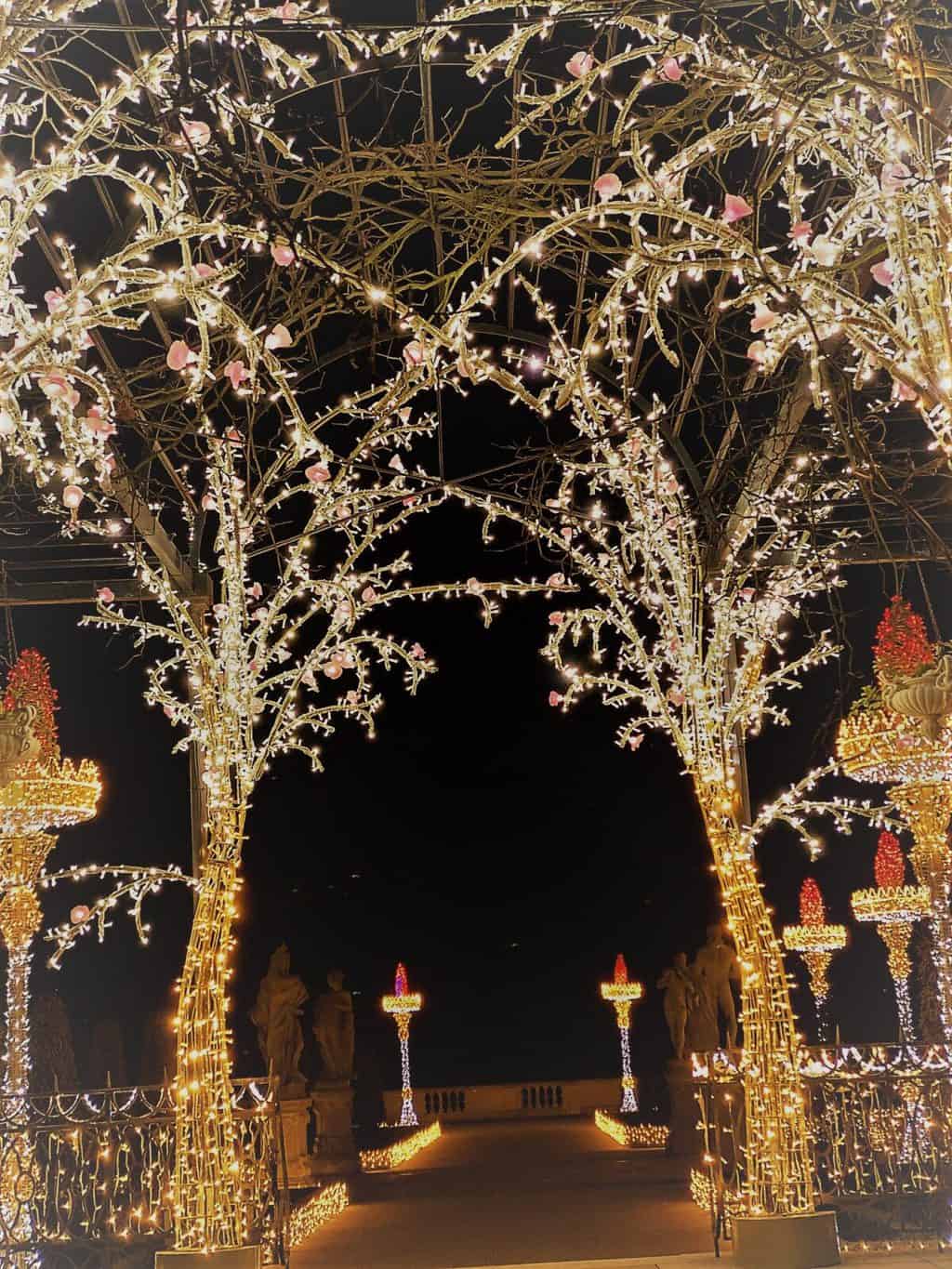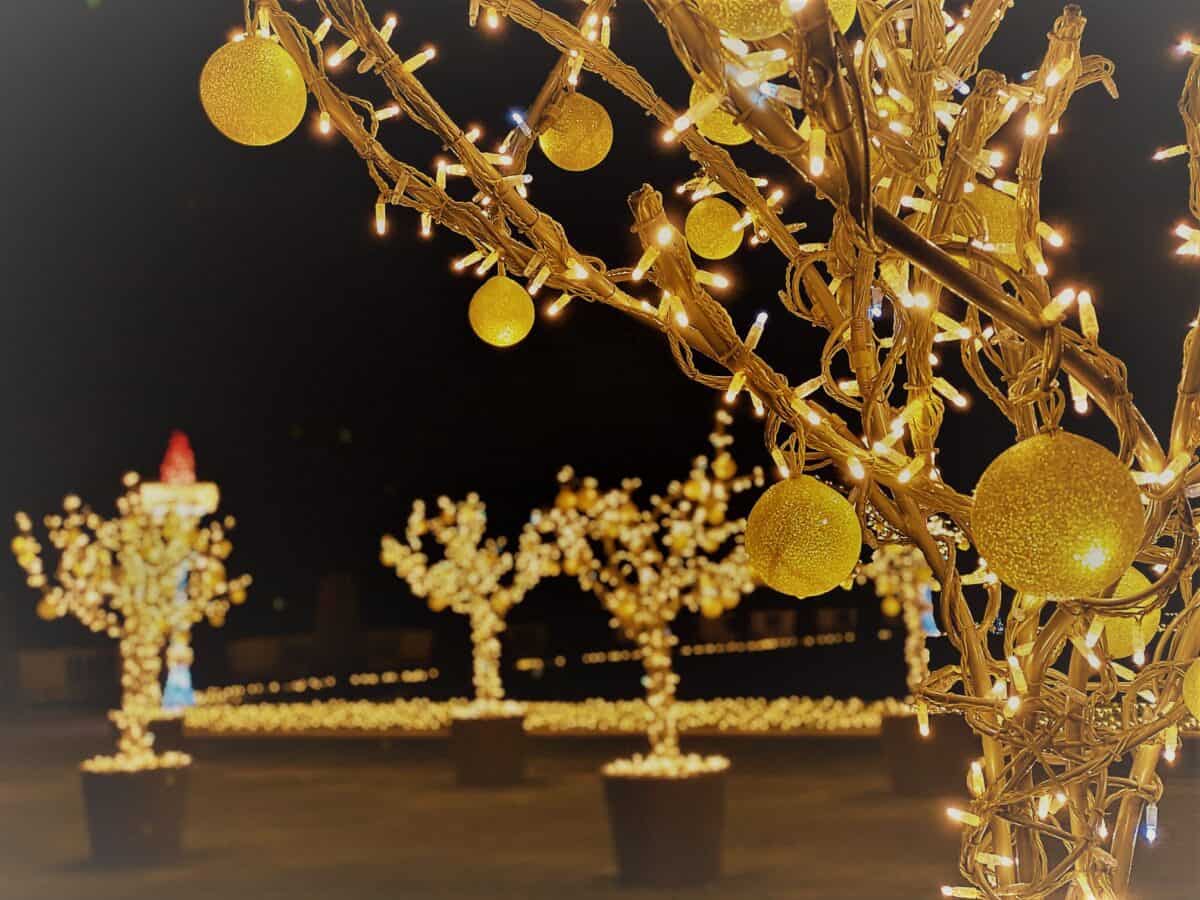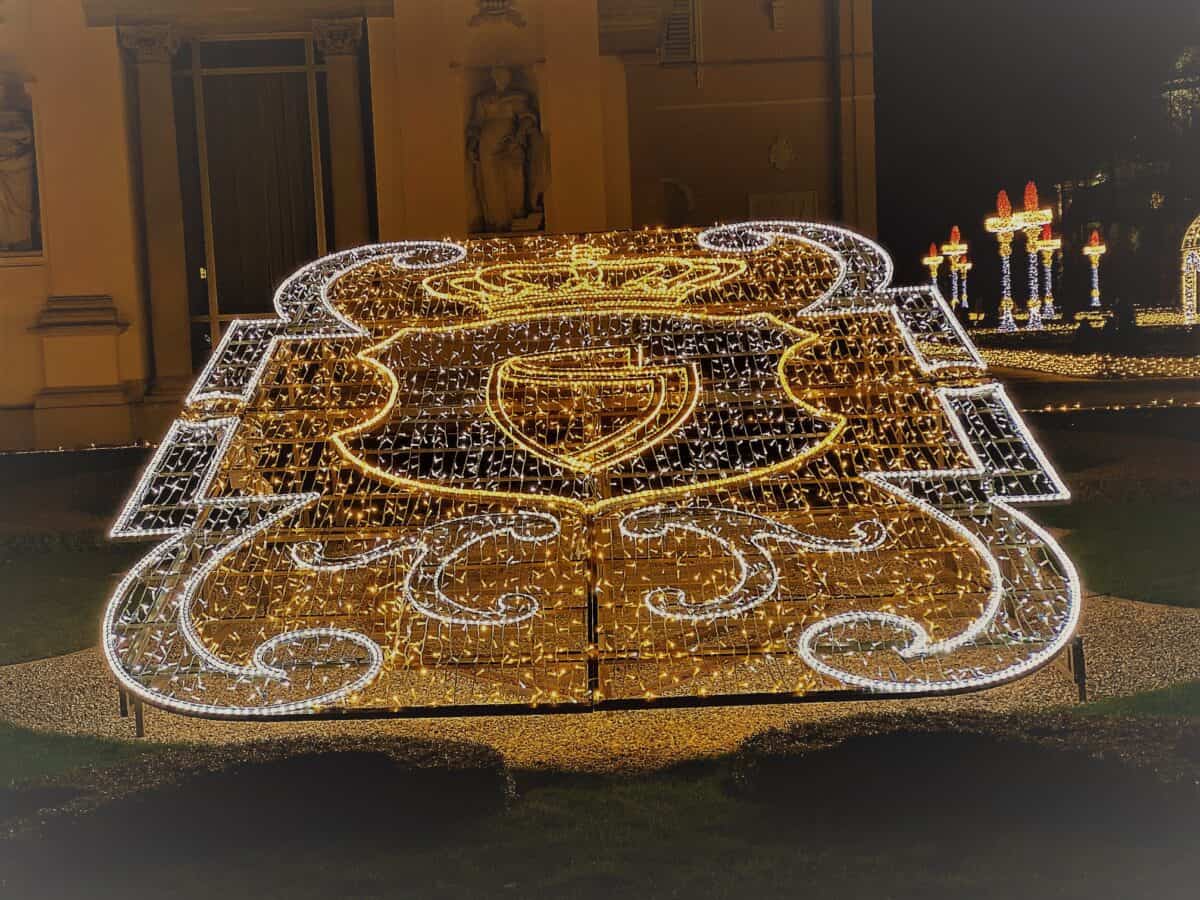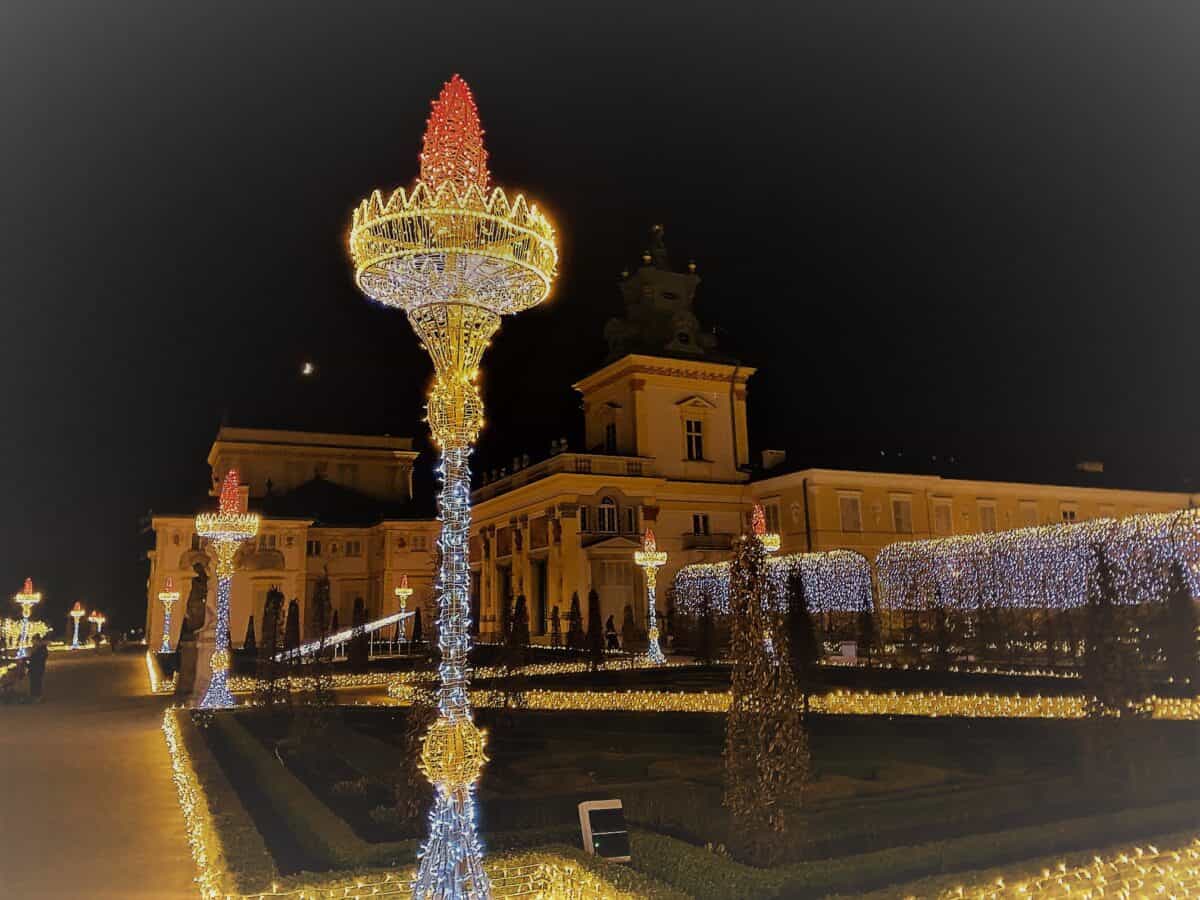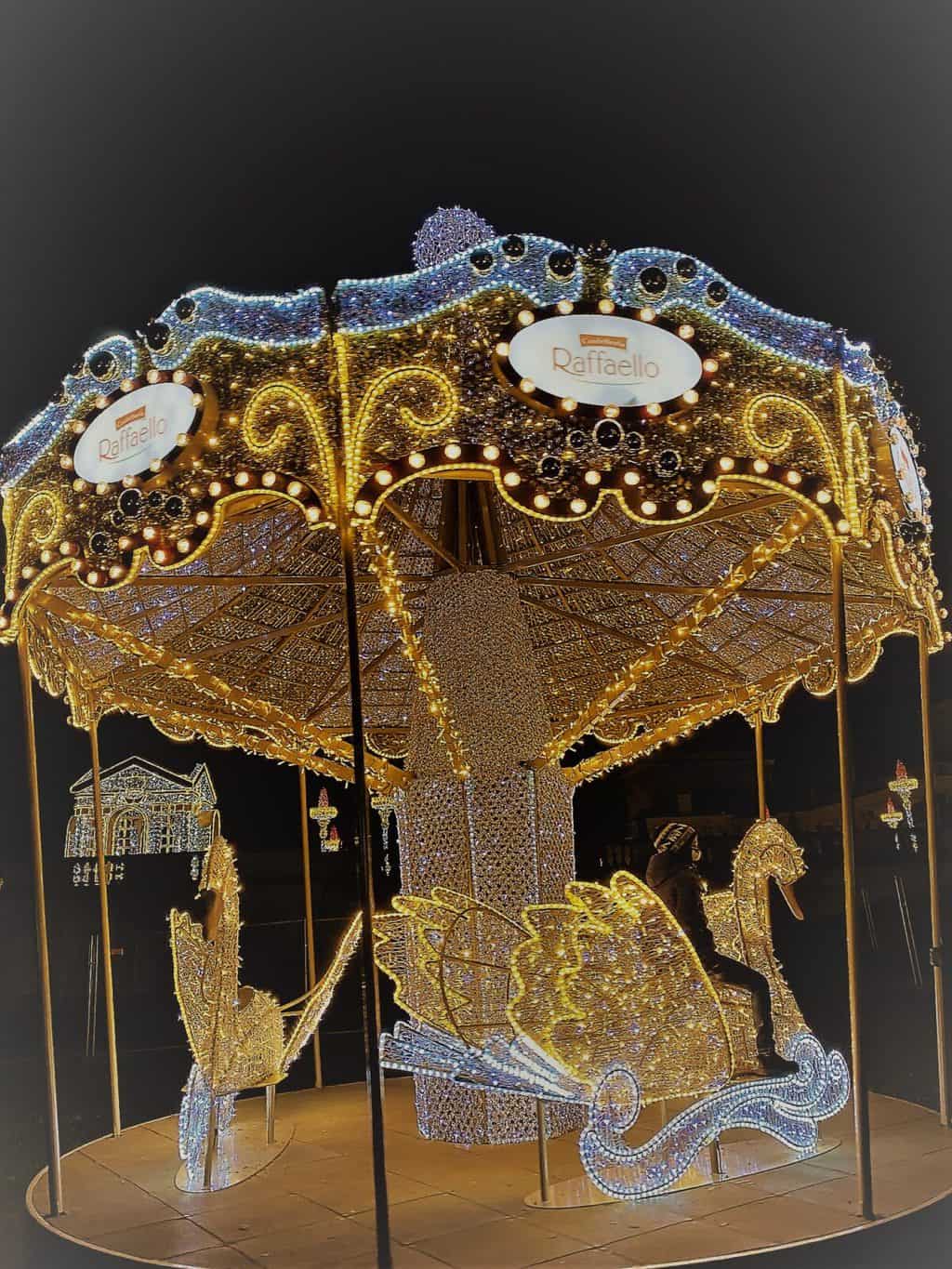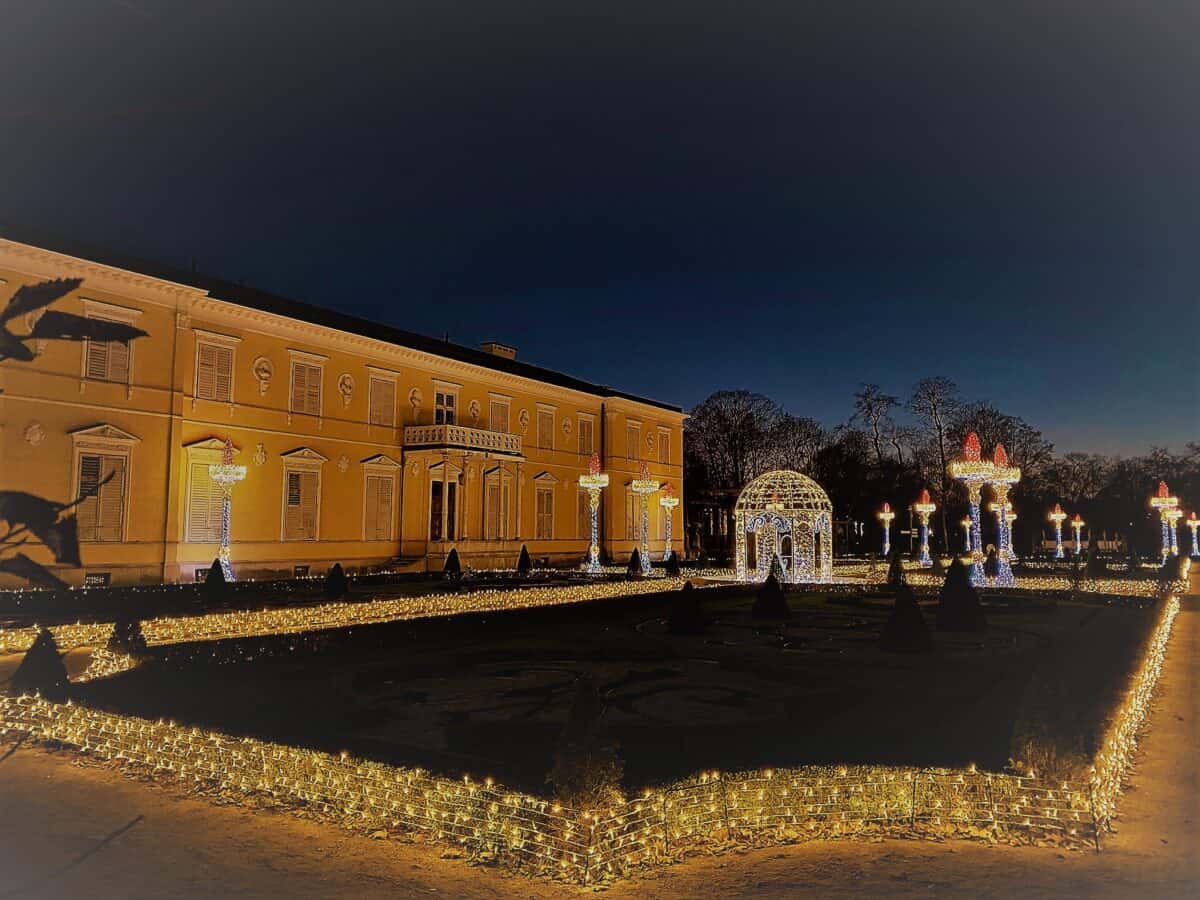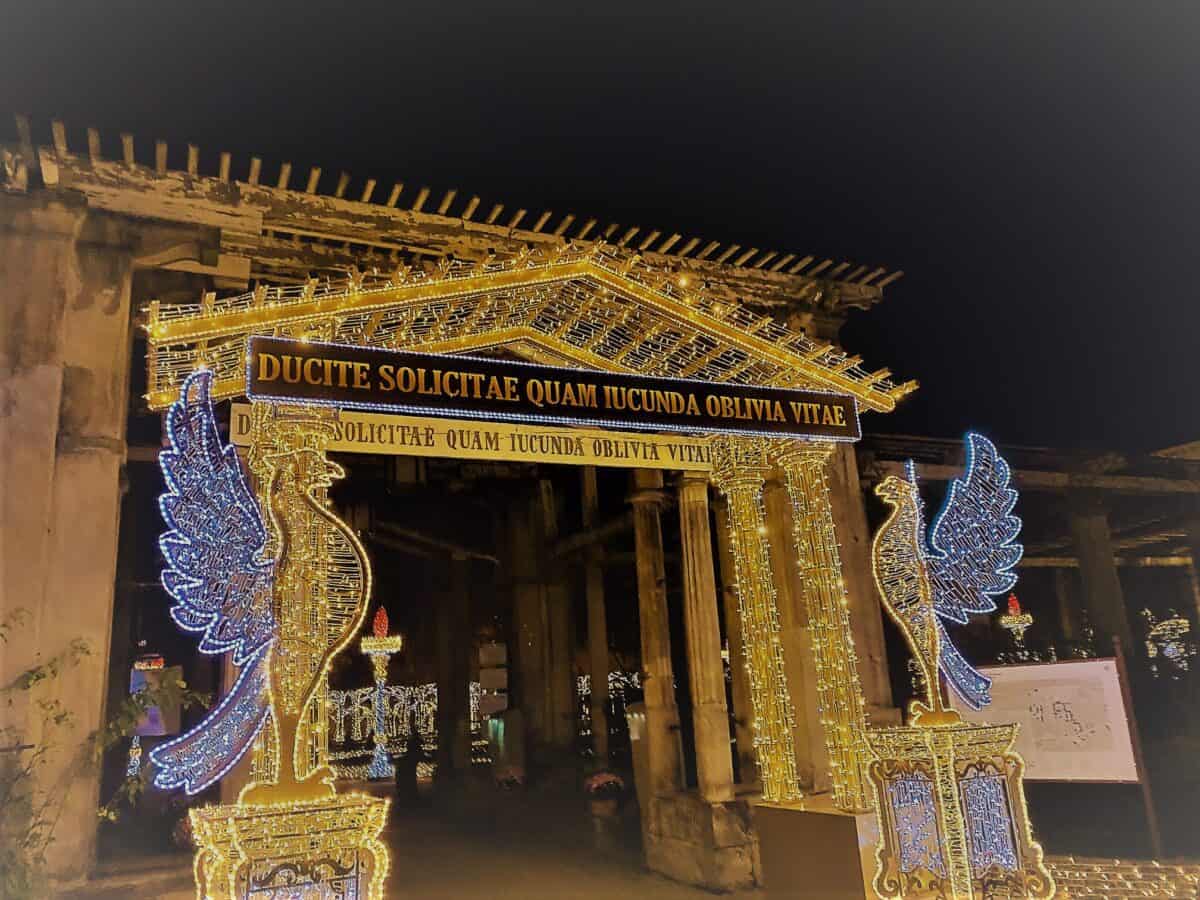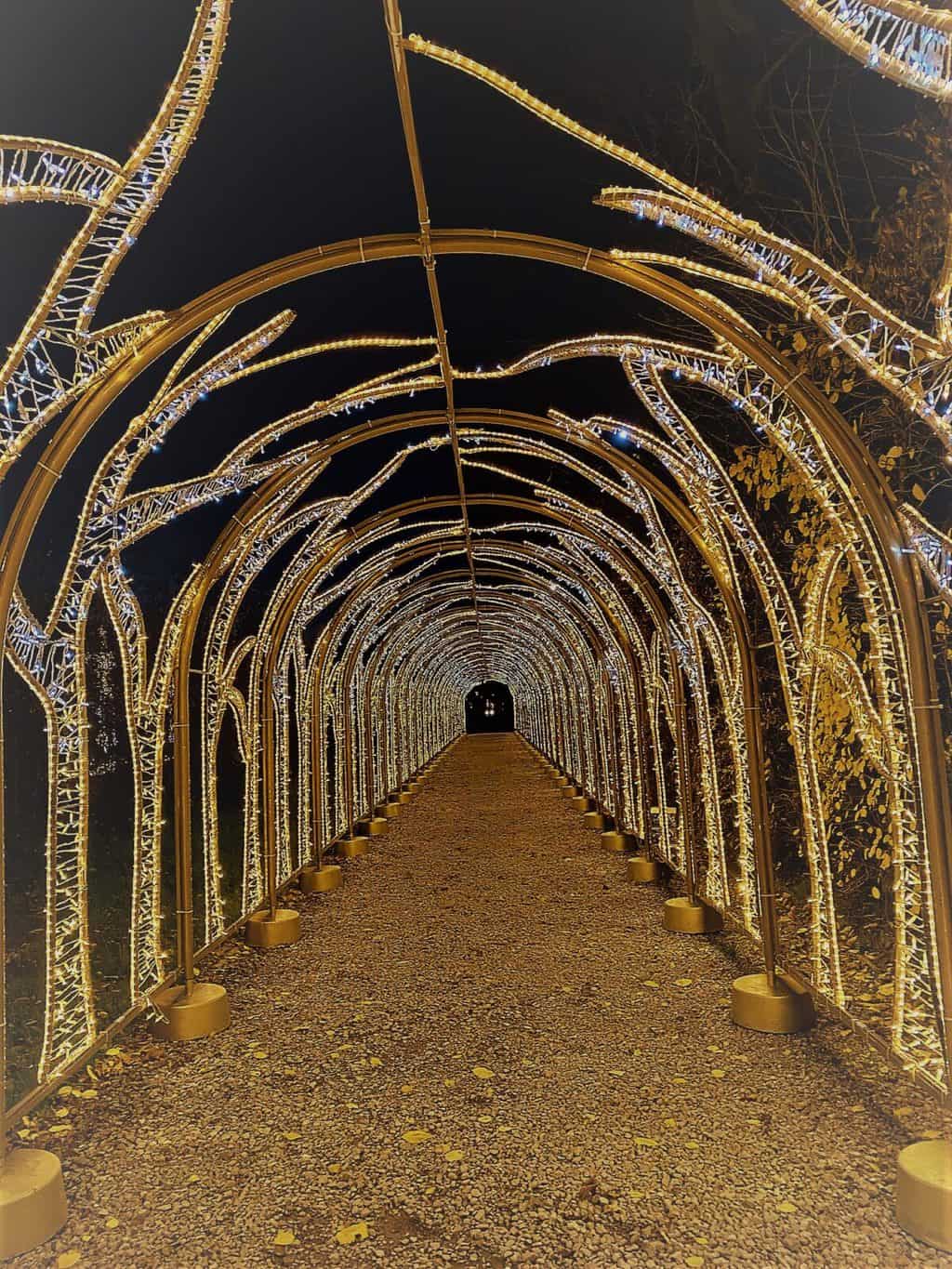 POZNAŃ area: Winter illuminations and decorations in Deli Park
Deli Park is a park with mini landmarks, giant insects, mini zoo, located 18 km from the city of Poznań. During Christmas and the wintertime, festive illuminations are installed there. You can walk among the illuminated and decorated with colorful lamps the alleys of the park and various types of light illuminations such as a globe, a giant Christmas ball, illuminated light tunnels, a traditional Christmas nativity scene with live animals and Christmas decorations. There is also a Santa's Grotto, his sleigh with reindeer, at the Santa's desk, children will be able to sign up for the Book of Good Children.
Address: DELI Park, Trzebaw/Rosnówko, ul. Poznańska 1, 62-060 Stęszew.
Open every day: 3 pm – 8 pm.
The event runs until February 28, 2021.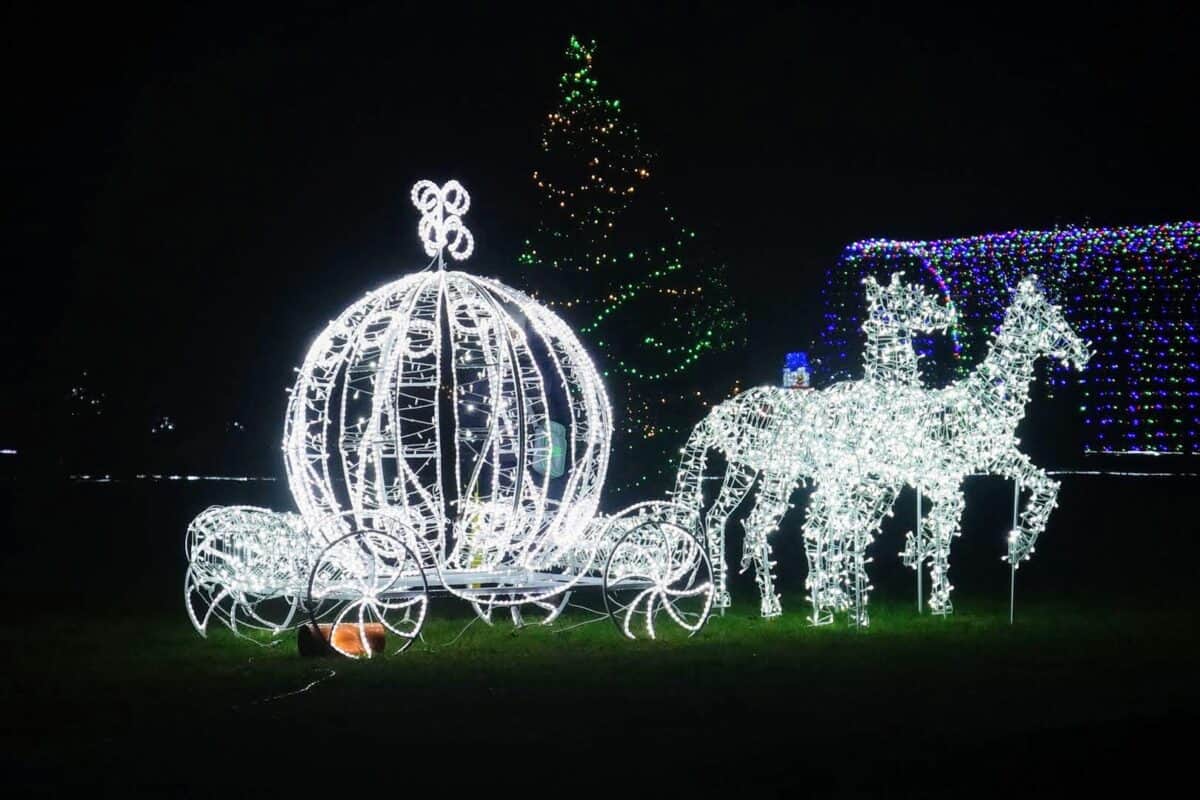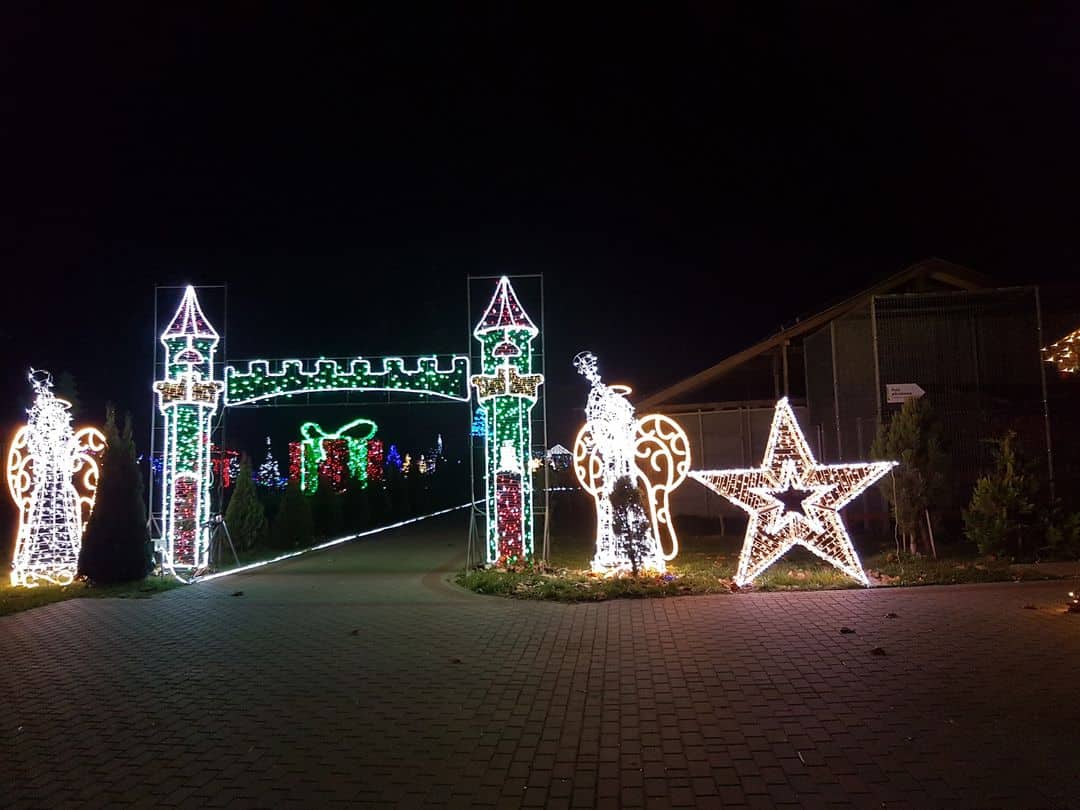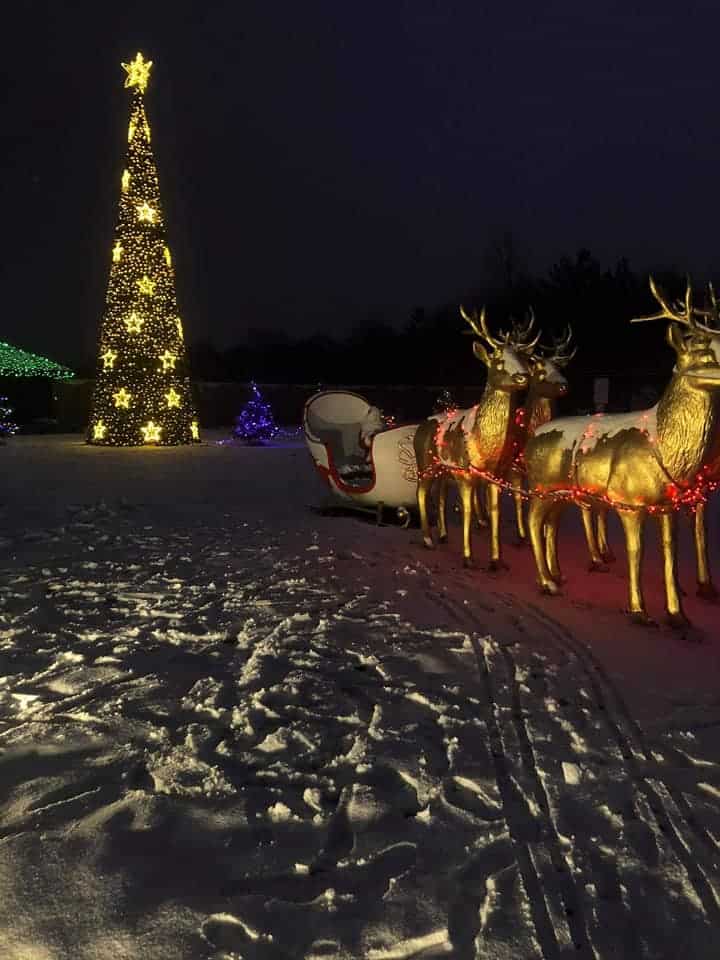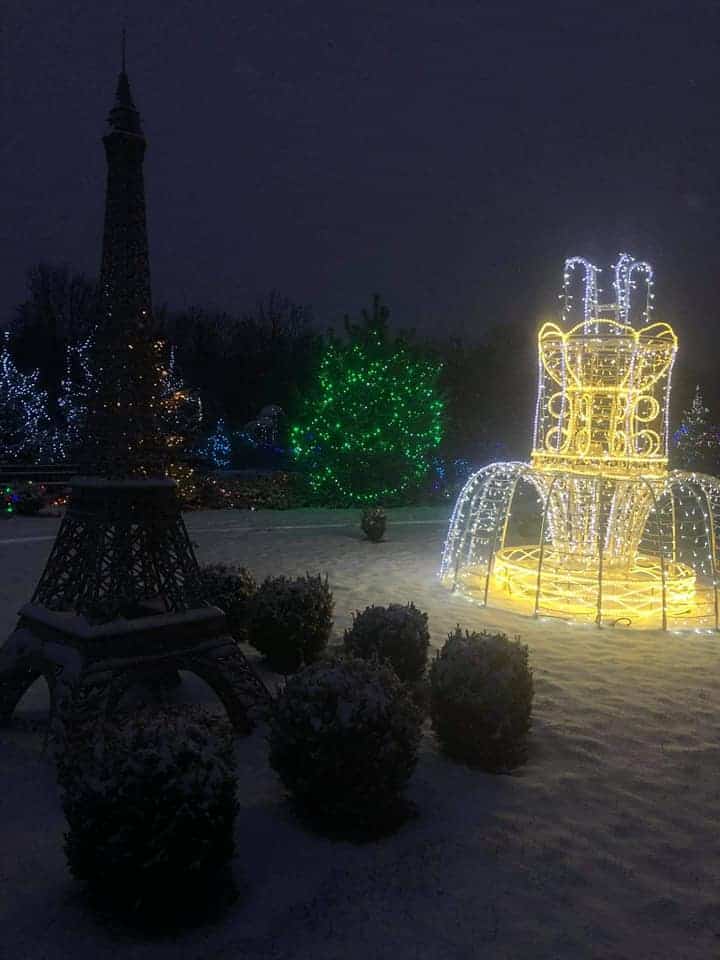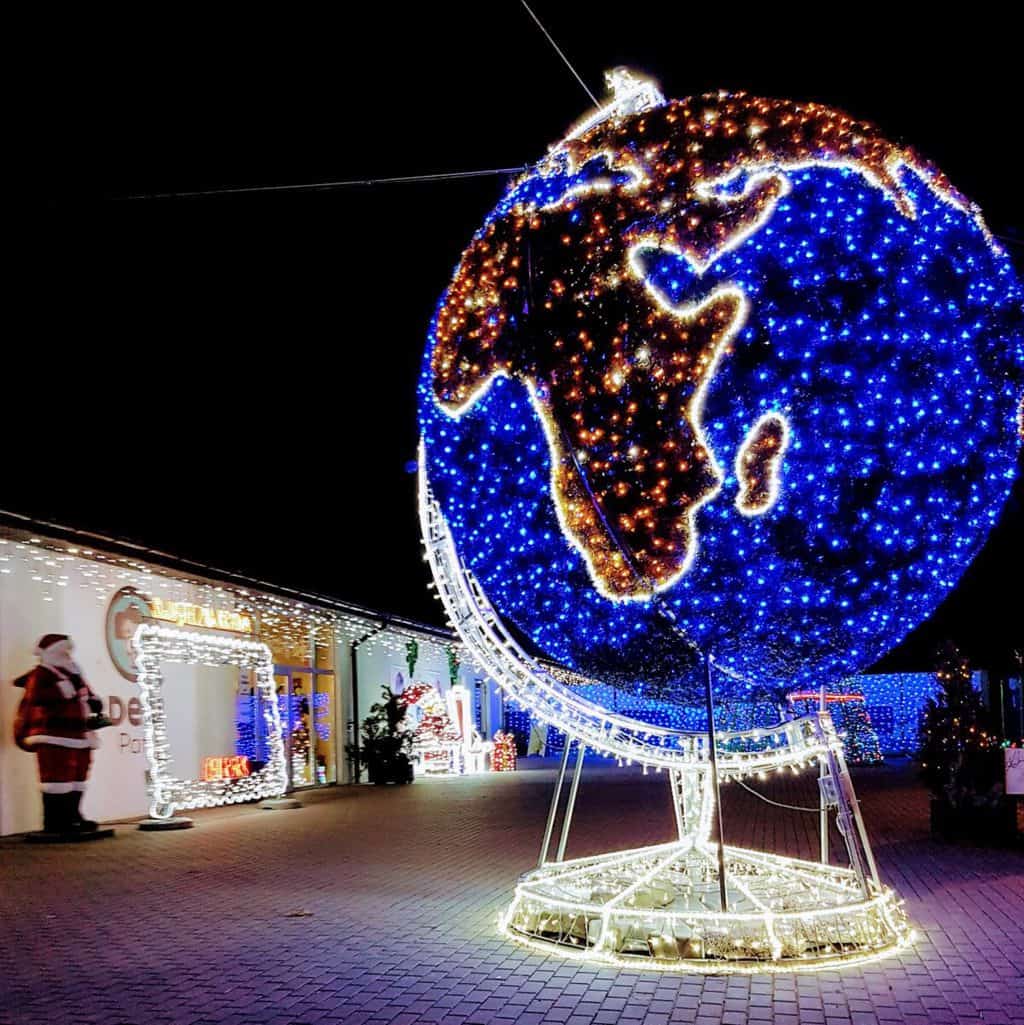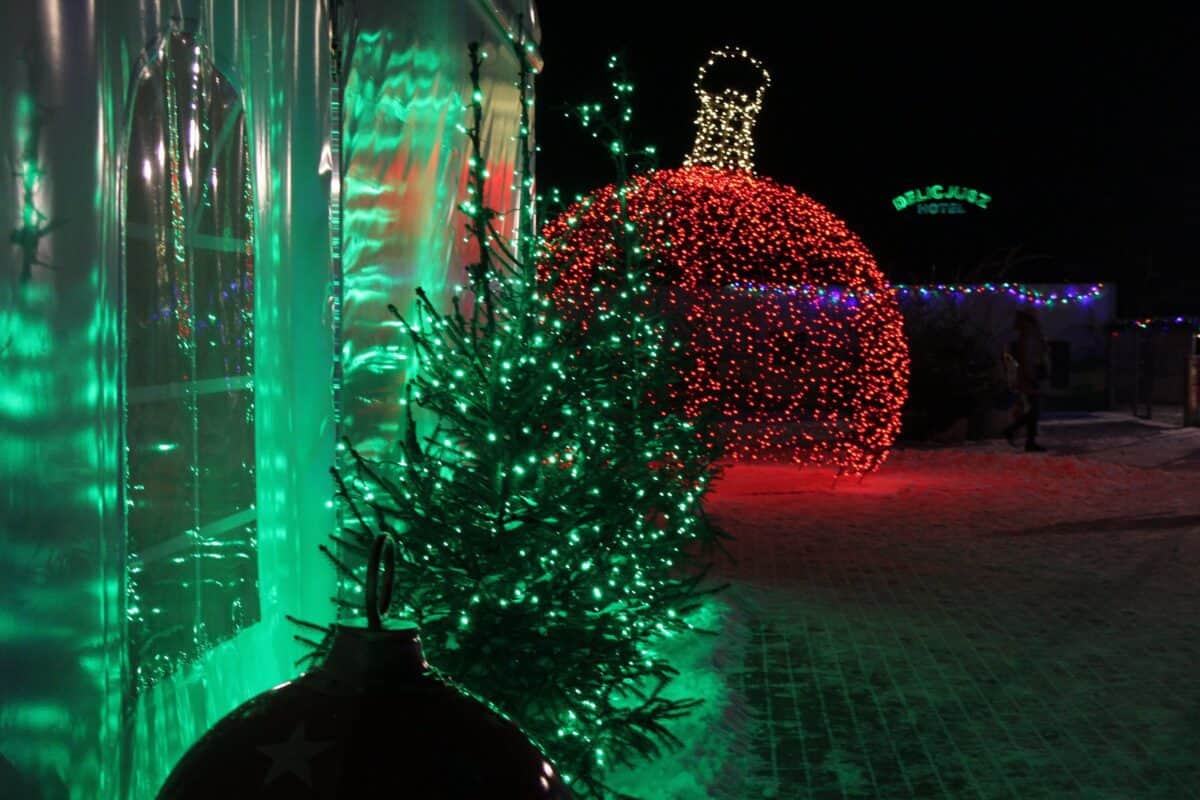 Photo source: Deli Park
WAŁBRZYCH: Winter Garden of Lights at the Książ Castle (Zamek Książ)
Książ Castle – located in western Poland – rises picturesquely on rocks among forests, in the heart of the Landscape Park. It's a huge building – it is estimated that it is the third-largest castle in Poland after the Malbork castle and the Wawel castle in Kraków. During the wintertime, the castle garden is enriched with illuminations and festive decorations.
Address: Zamek Książ, ul. Piastów Śląskich 1, 58-306 Wałbrzych.
Opening hours Friday – Saturday 4 pm – 9 pm; Sunday, Monday-Thursday 4 pm – 8 pm.
The event runs until March 21, 2021.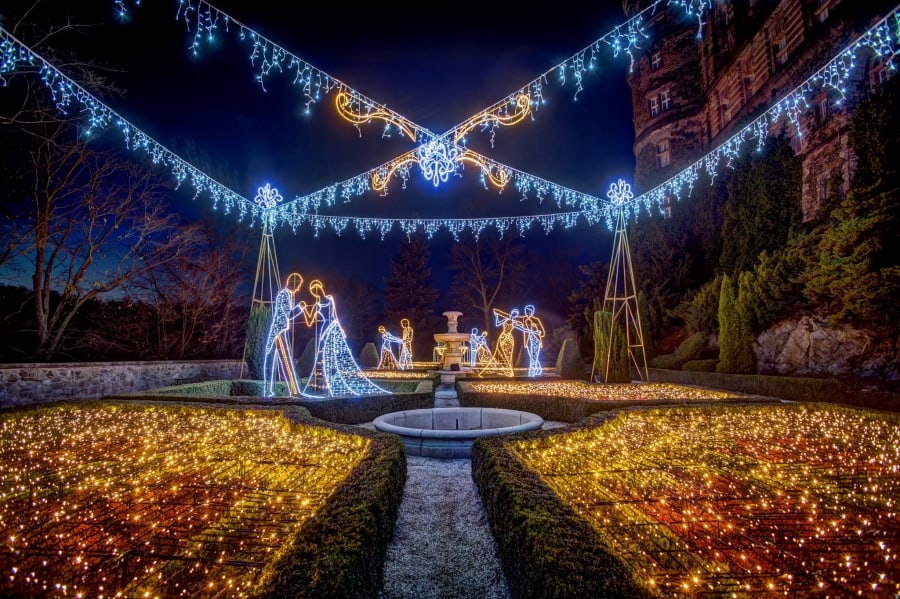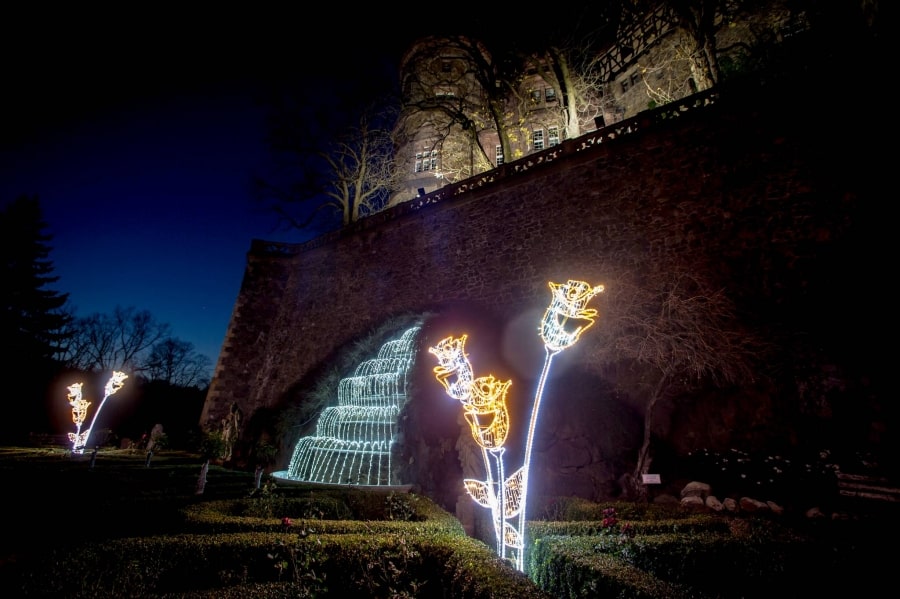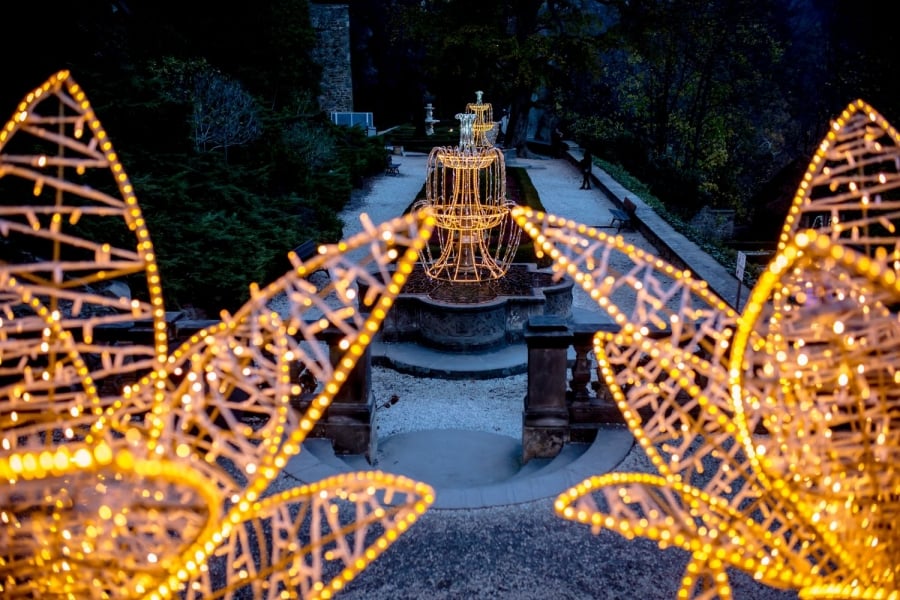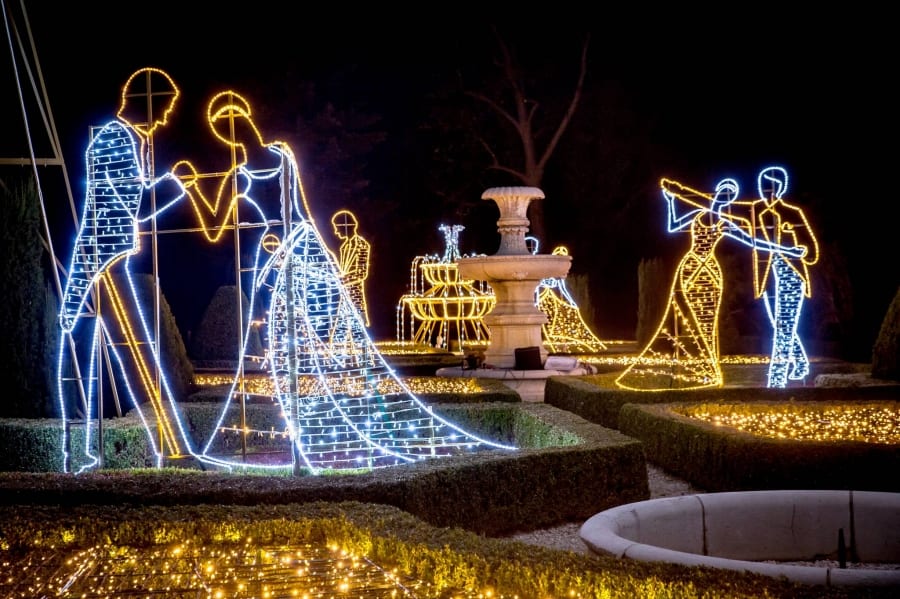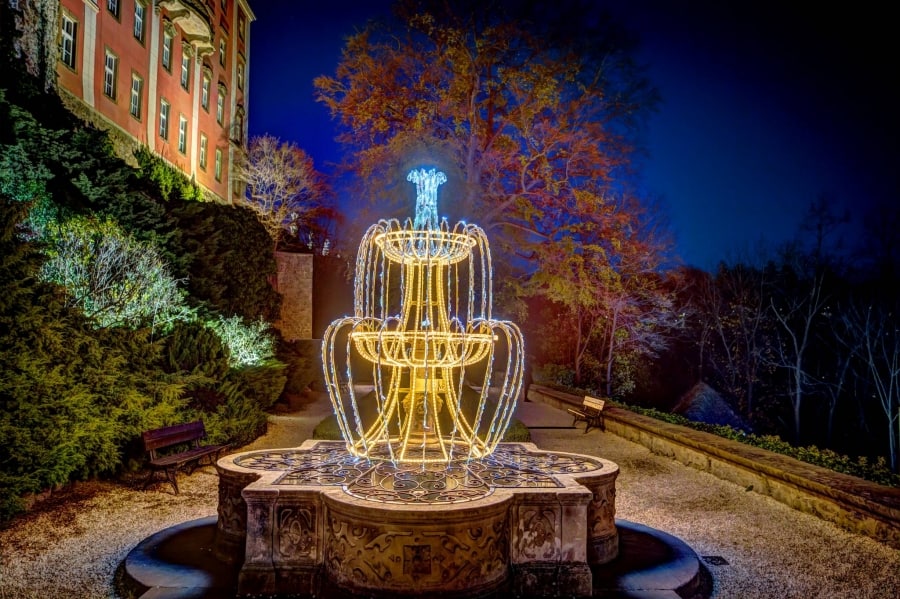 Photo source: Zamek Książ
GDAŃSK: Festive illuminations in Park Oliwski
Every winter, a large historic Park Oliwski, in Oliwa district of Gdańsk, hosts the illumination exhibition. Due to a large number of visitors to the Park Oliwski, in the 2020/2021 season, some light attractions, including very popular luminous curtains, have been moved to the seaside Park Reagana (Piastowska Street, 80-366 Gdańsk).
Address: Park Oliwski, Opata Jacka Rybińskiego, 80-001 Gdańsk.
Open every day: 4 pm – 10 pm.
The event runs until January 31, 2021.
Free entrance.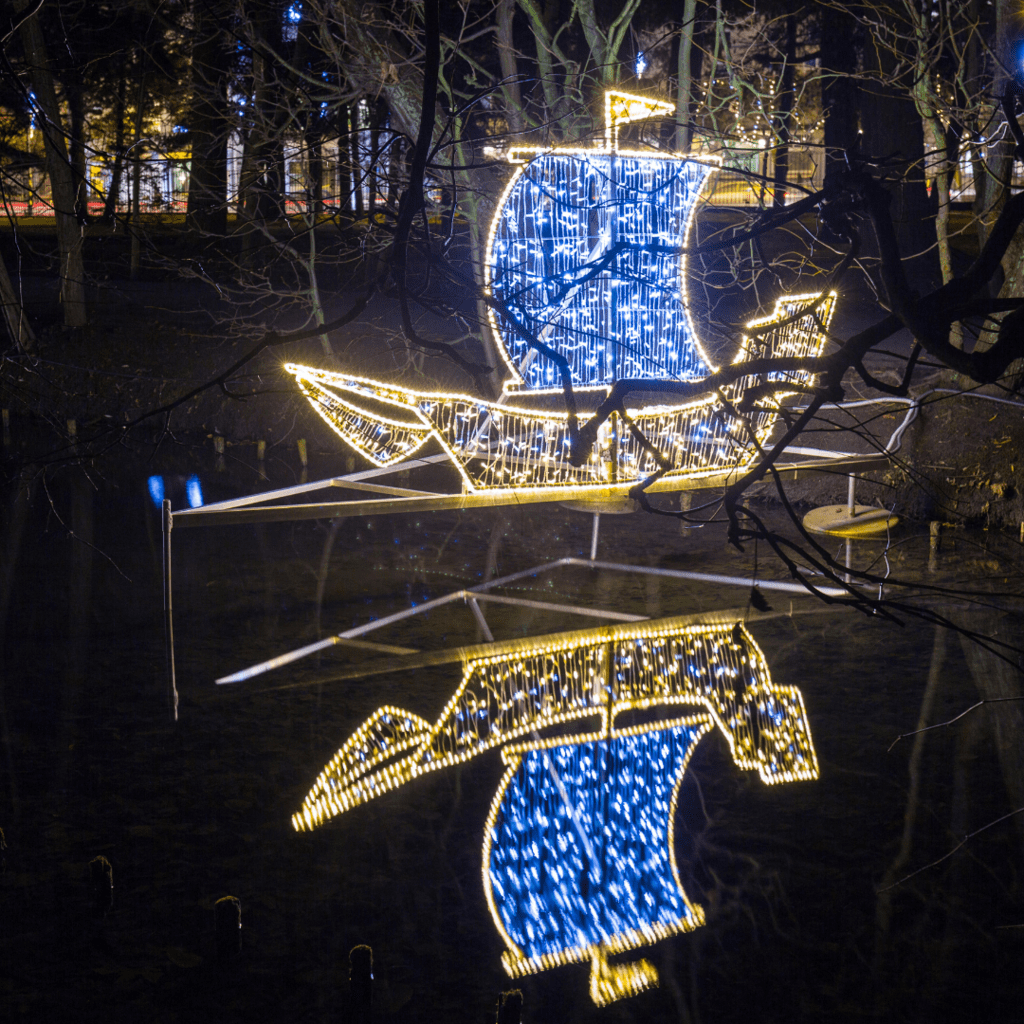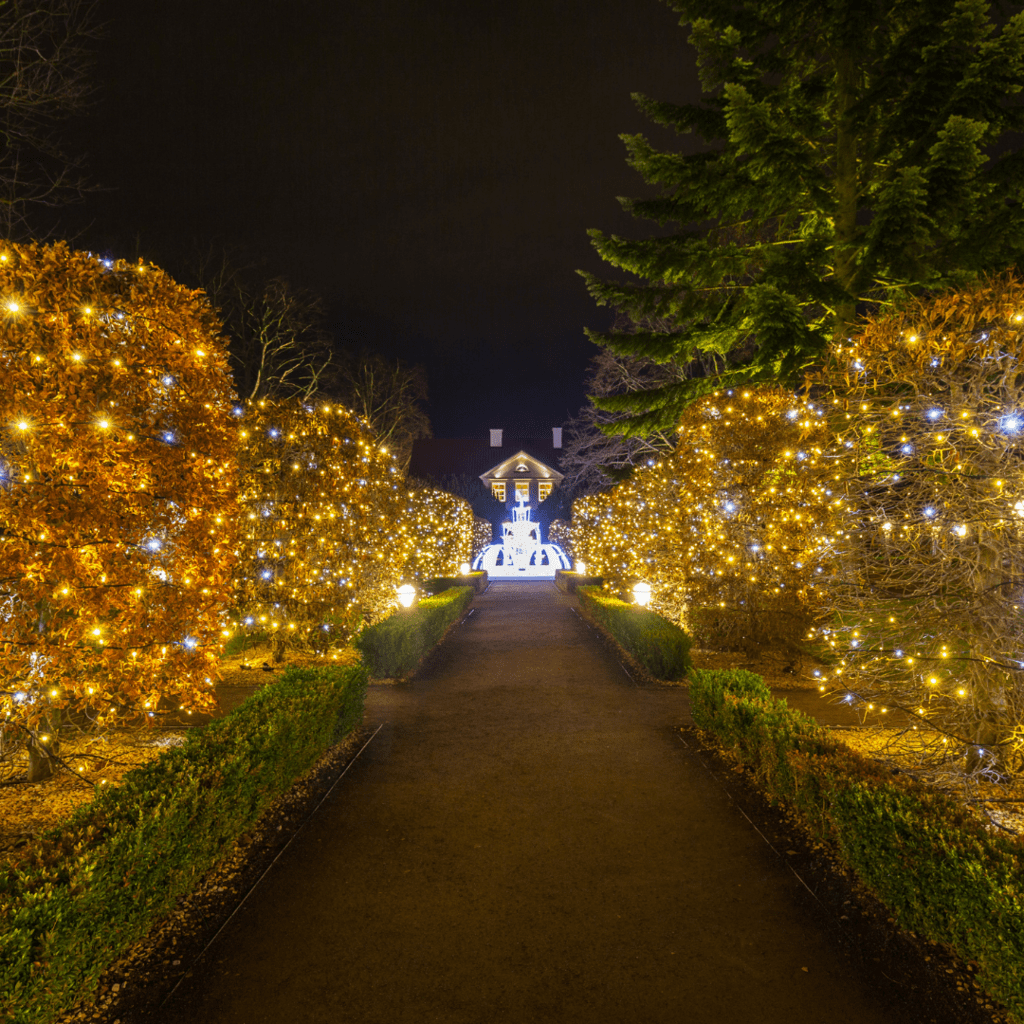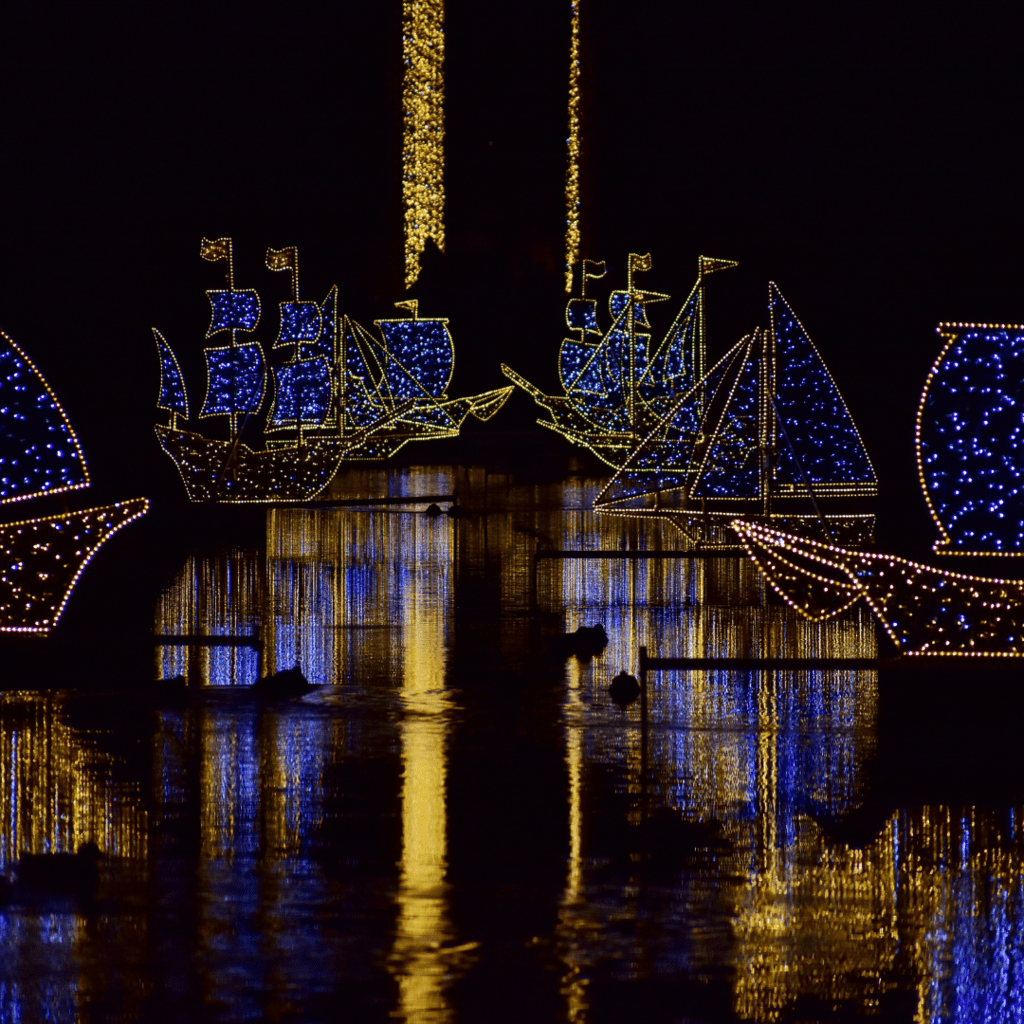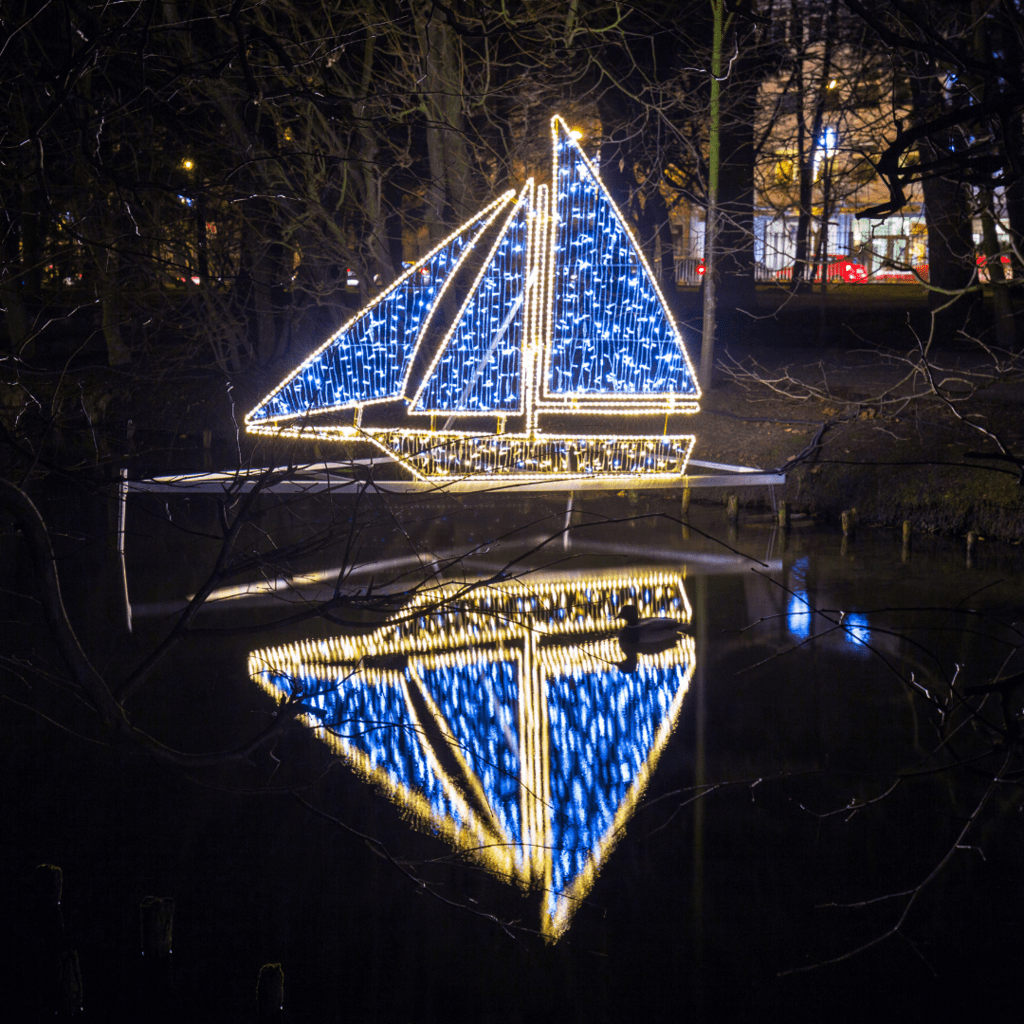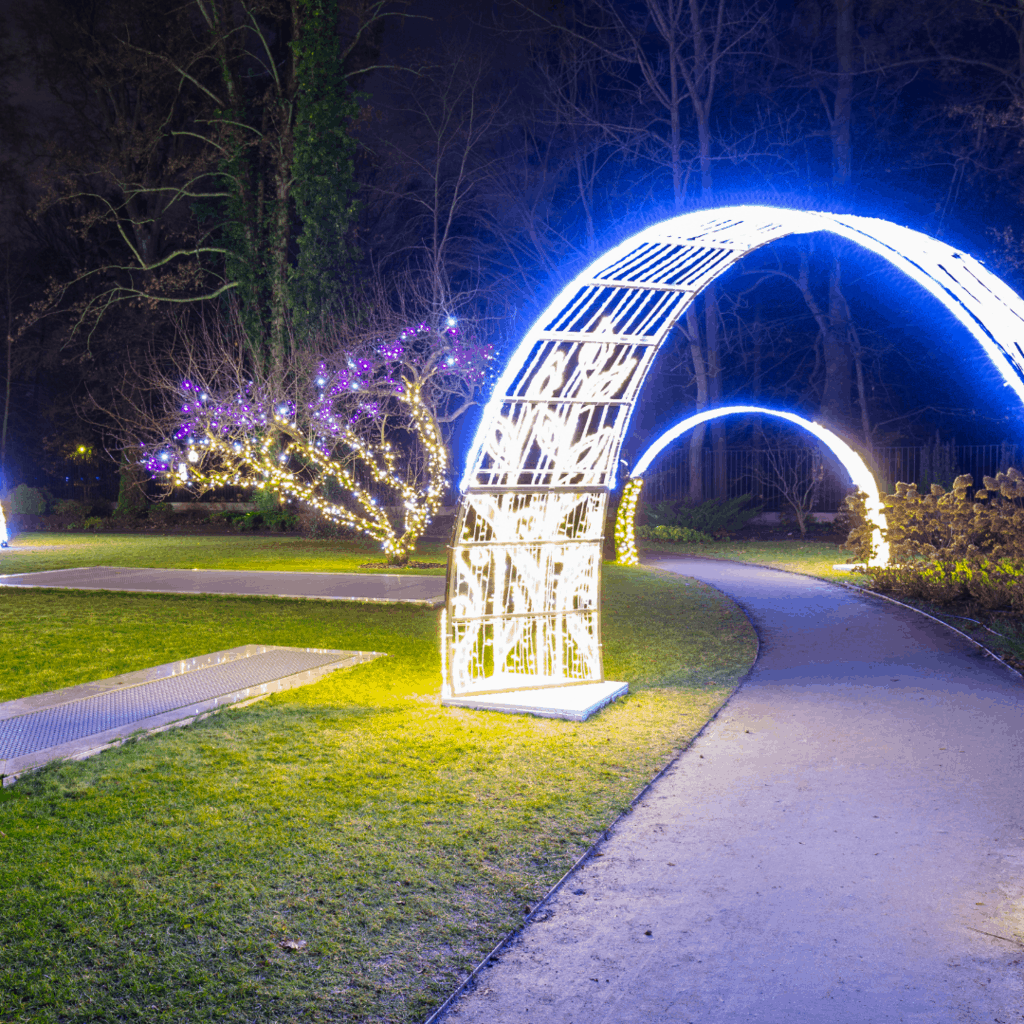 Subscribe to our monthly newsletters in English to learn about Poland!
Once a month you will receive
a Newsletter:
'
Explore Poland with Kids
'
. You will find there
family-friendly destinations in Poland
– beautiful places in Poland worth visiting with children – from city break destinations to hiking in the mountains (lots of practical tips!);
things you can't miss in Poland
in a given month;
dates to remember, holidays, observances in Poland in a given month
so you can mark your calendars accordingly: