March 2021 in Warsaw: ideas and tips for making the most of your spring in Warsaw
Our Partner of the Month: The British School Warsaw
Your child will love our school! With outstanding exam results and a warm and friendly school community, we have happy students and happy parents.  Join us at our Virtual Open Day event for EY, Primary, Secondary and IB on 24th of April 2021 at 10:00 am to find out why!​ We are looking forward to seeing you! Click here to learn more and to register.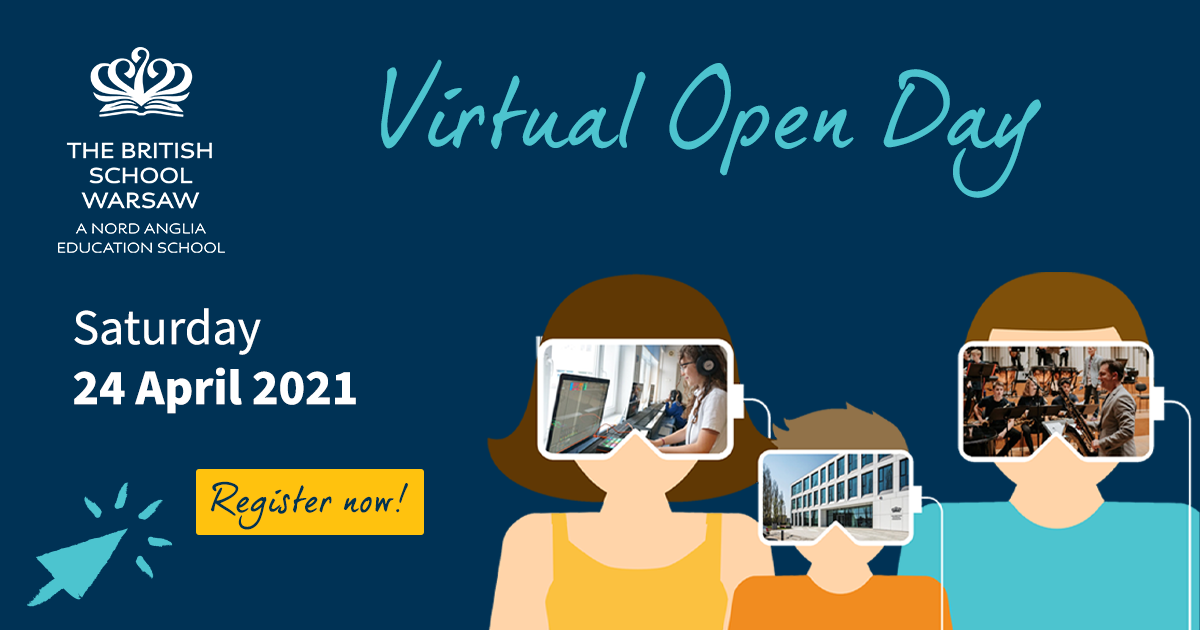 News from Warsaw: a new metro line and a new bridge for pedestrians and cyclists
A new metro line in Warsaw
The third metro line (M3) will be built in Warsaw. M3 will connect Praga Południe district with the center of Warsaw, and ultimately – also with Ochota and Mokotów. In the first stage, which will end in 2028, six stations will be built.
The new line will run from the Stadion Narodowy station. From there, the M3 will go to the following stations: Dworzec Wschodni, Mińska, Rondo Wiatraczna, Ostrobramska, Jana Nowaka-Jeziorańskiego and the Gocław station.
The National Stadium in Warsaw will become a key communication node on the right-bank of Warsaw, enabling a change to trains at the railway station, bus lines, and trams.
In the photo below, the M3 is marked as a yellow line.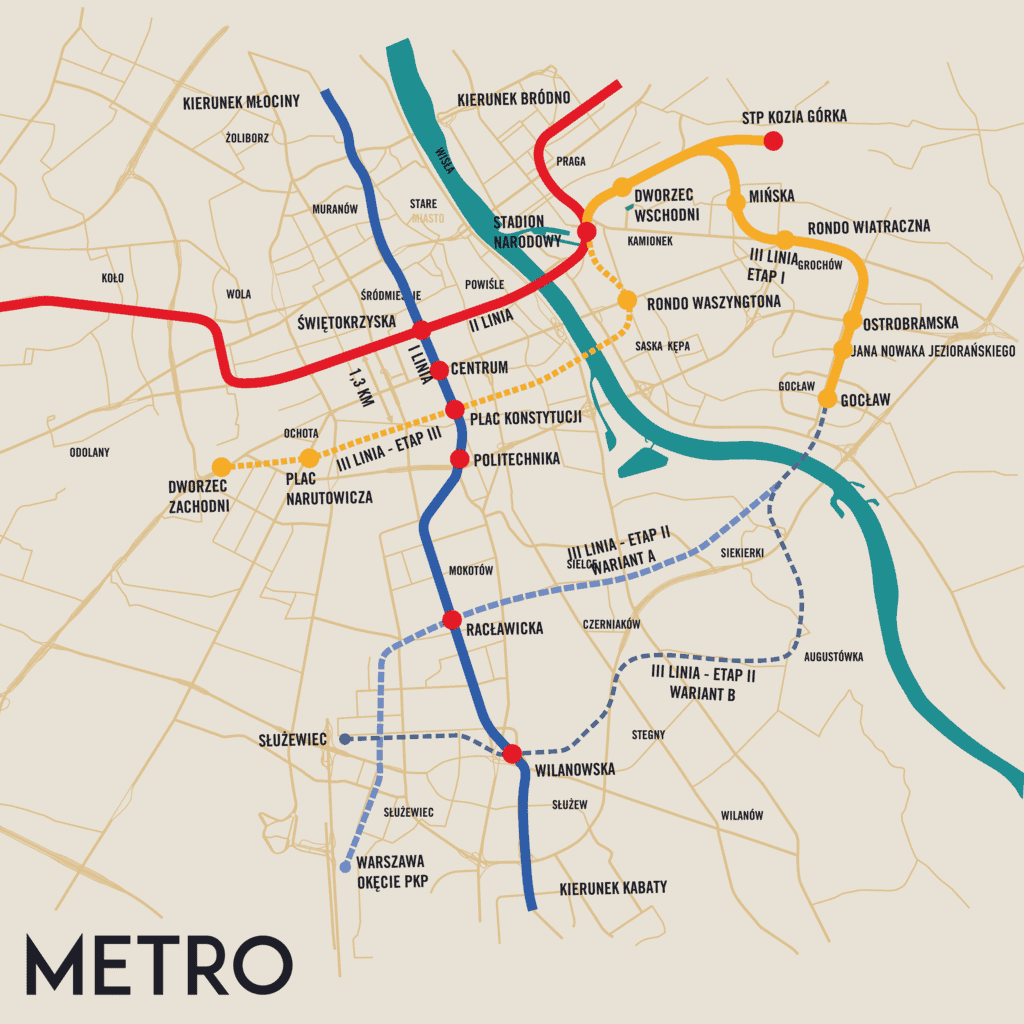 The first bridge in Warsaw only for pedestrians and cyclists
The bridge will connect the Vistula Boulevards (in the vicinity of Karowa Street) with the Praga district (Okrzei Street). It will be one of the longest pedestrian and bicycle bridges in the world (the new bridge will be approx. 500 m long).
The project is ready and the building permit is valid. The planned time for the construction of the bridge is 2-3 years.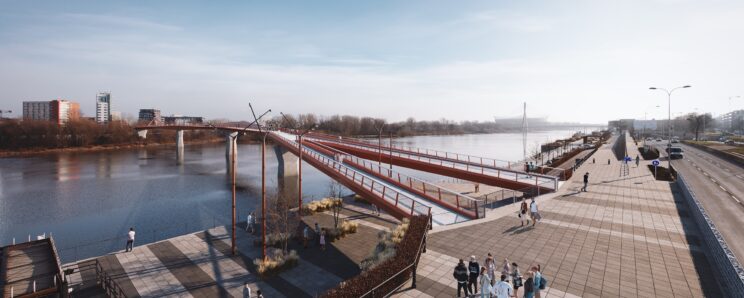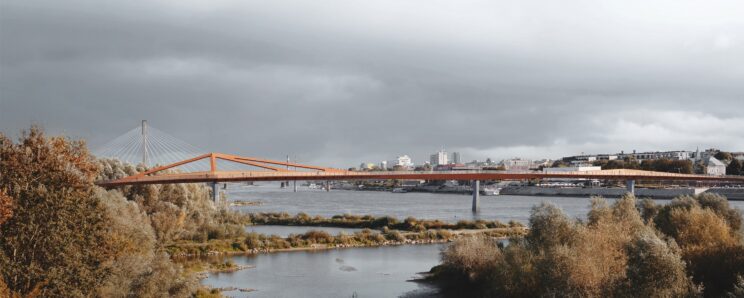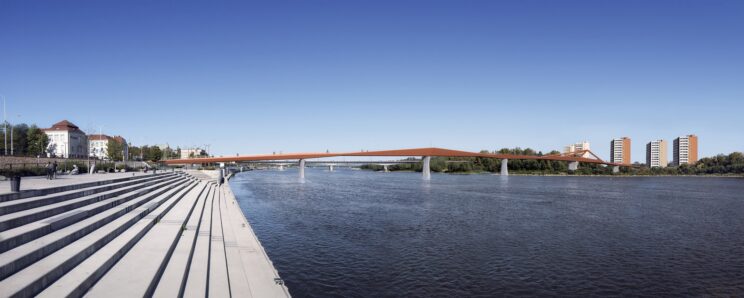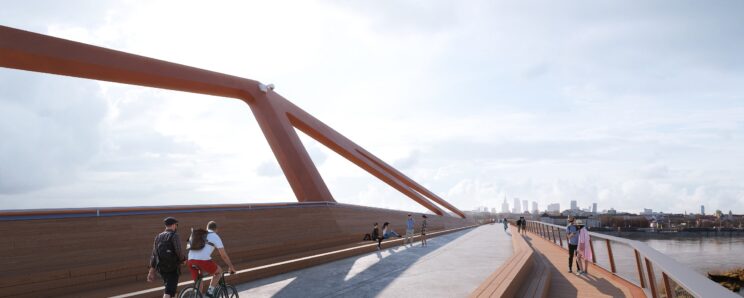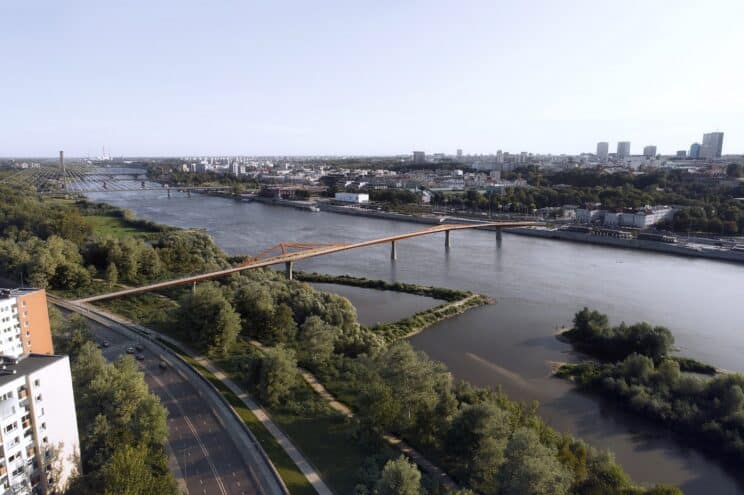 Important renovation in the center of Warsaw
On March 1, the reconstruction and revitalization of the square in the center of Warsaw began – at the intersection of Bracka, Chmielna, Krucza, Zgoda, and Szpitalna Streets (a place commonly known as "the square of five corners").
A new square will be built here without separate pavements and roadways. Pedestrians will be given priority. The square will feature a fountain, numerous benches, new lanterns and greenery, including 22 maples.
Photos source: Urząd m.st. Warszawy
Reopening of the Botanical Garden of the Warsaw University
Warsaw is lucky to have 2 botanical gardens. One is located in the city center (the Botanical Garden of the Warsaw University), and the other in the suburbs of Warsaw in Powsin.
The Botanical Garden of the Warsaw University in the city center is re-opening on Saturday, March 21 after the winter break (the Garden is closed from November).
The Botanical Garden of the Warsaw University – beautiful nature at your fingertips in the heart of Warsaw – sounds like a cheap advertising slogan, but the Garden is really wonderful. It is full of winding alleys, hills, paths among flower beds and hedges, pergolas, corners with fountains, and a pond. Secret garden like in a fairy tale.
In 1818, the Garden was separated from the Łazienki Royal Park. It is not large and during sunny weekends there are not as many visitors comparing to the neighboring Łazienki Park.
Photo source: Ogród Botaniczny Uniwersytetu Warszawskiego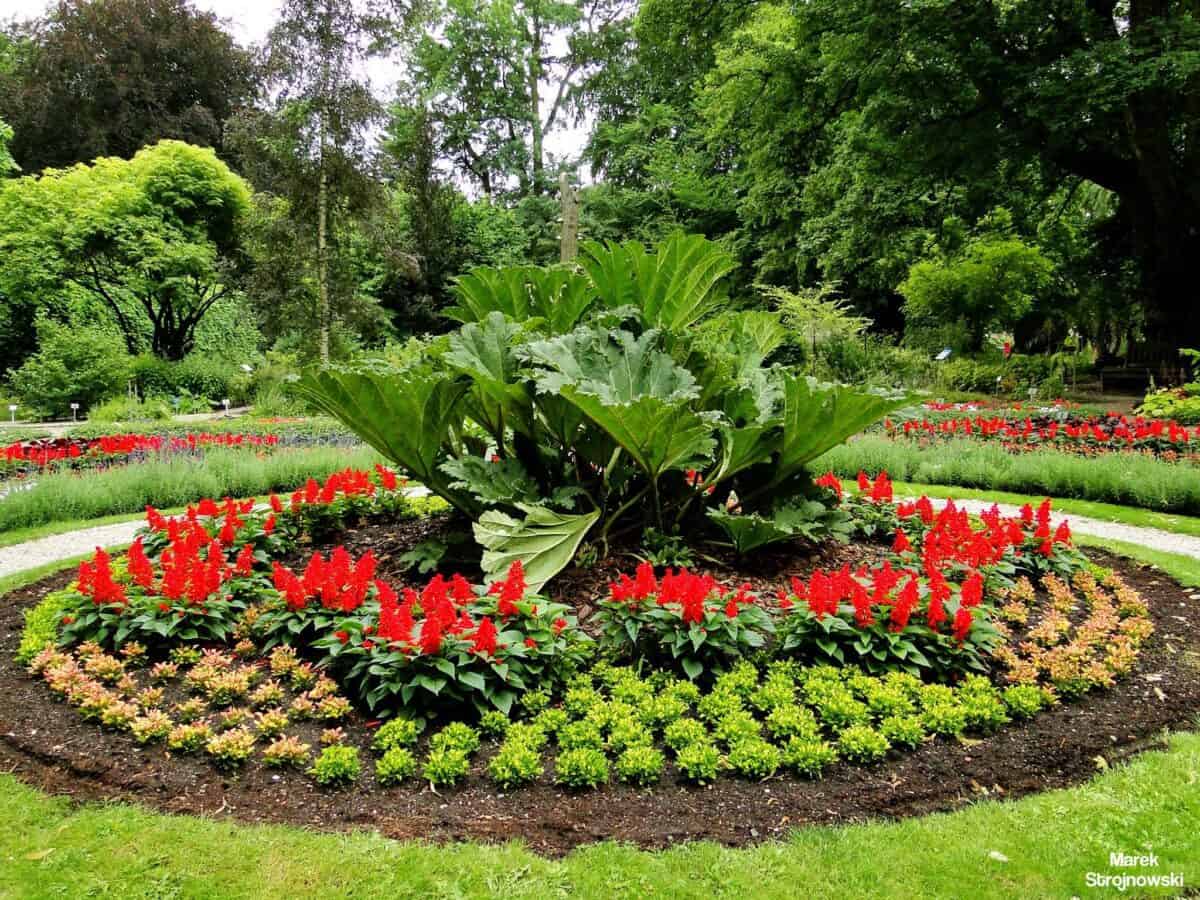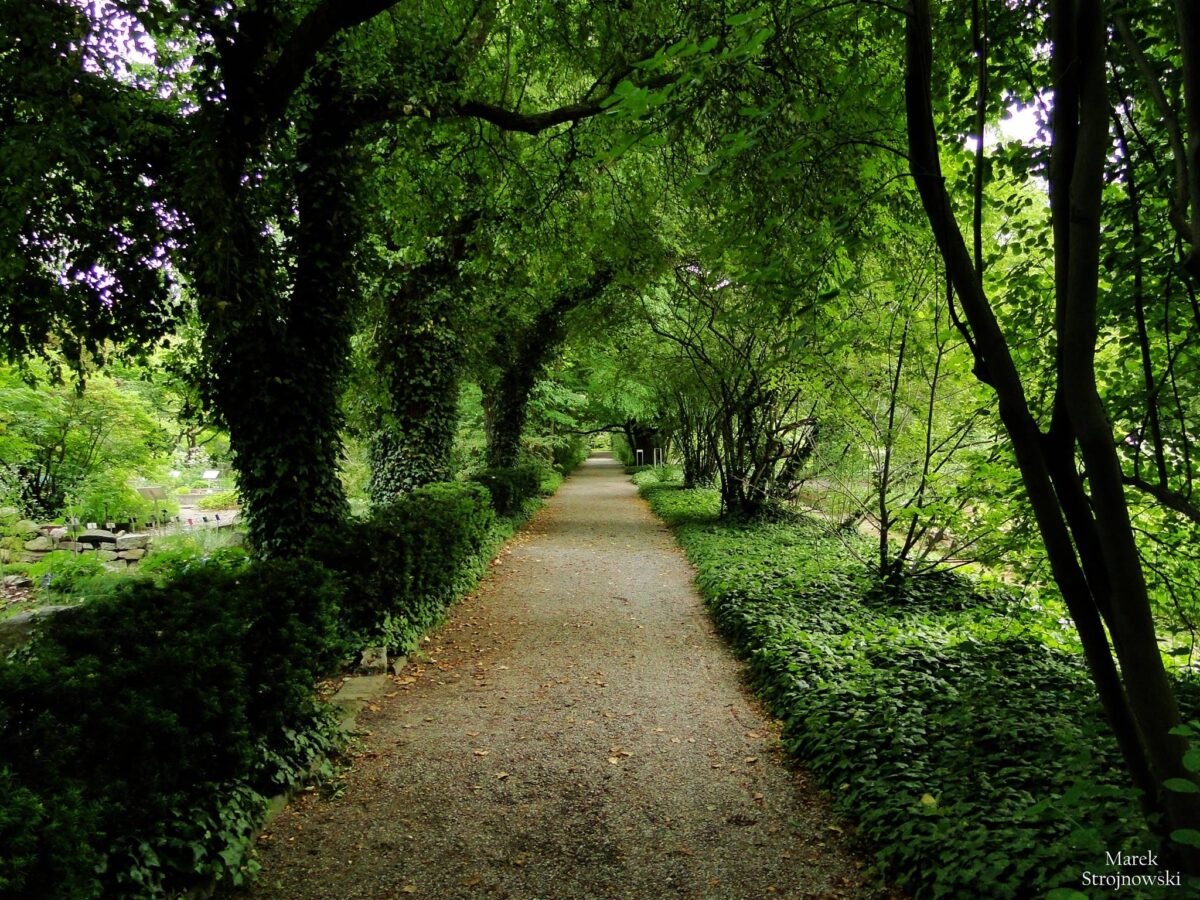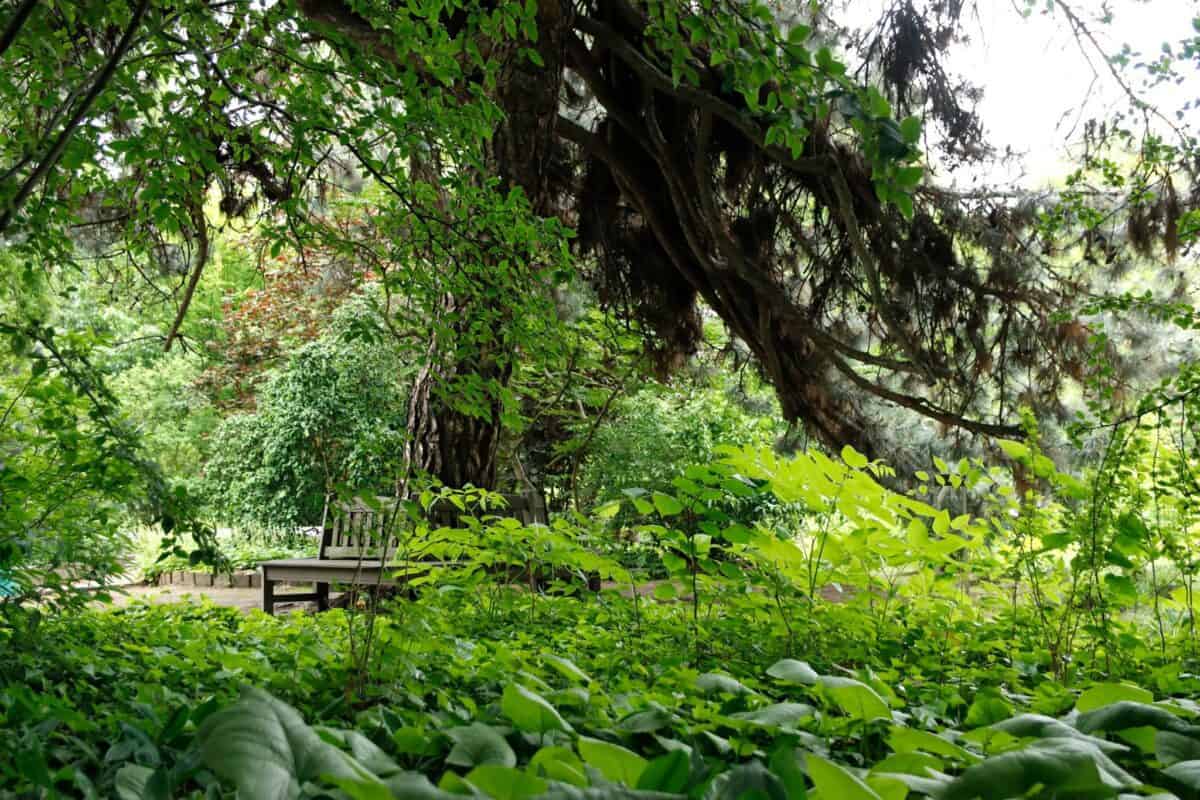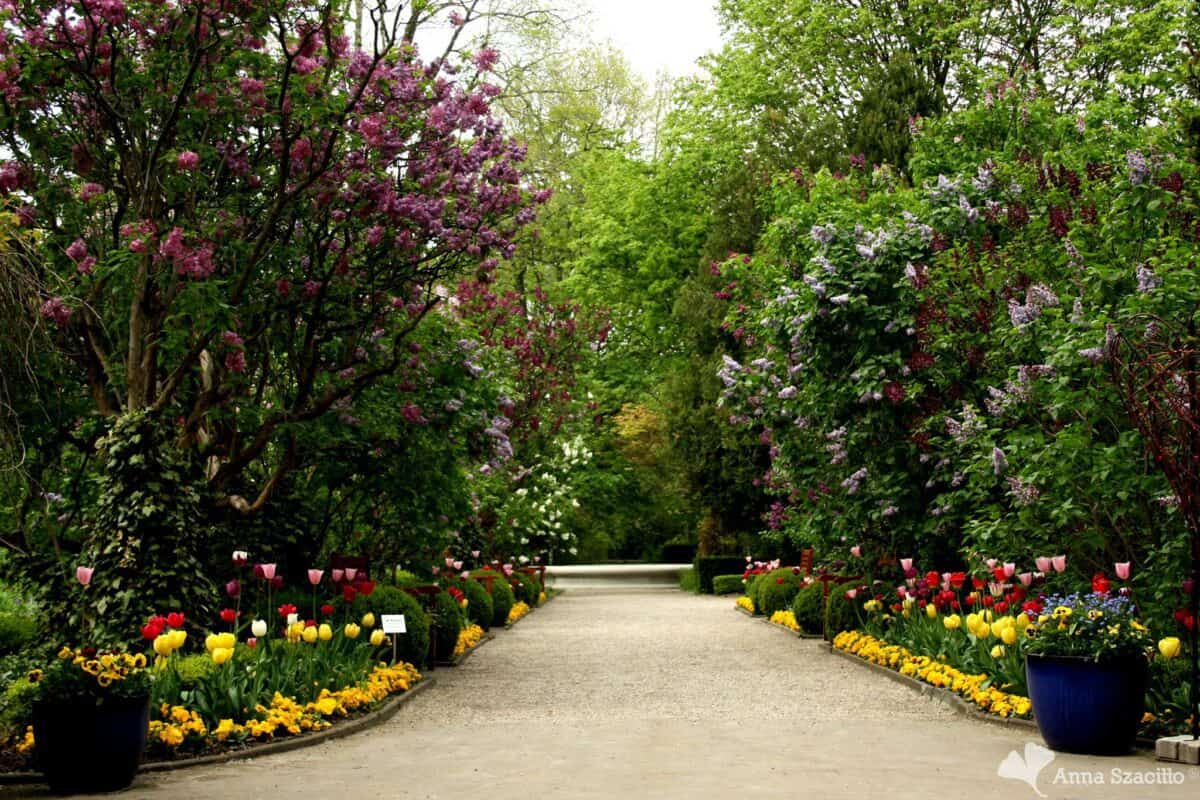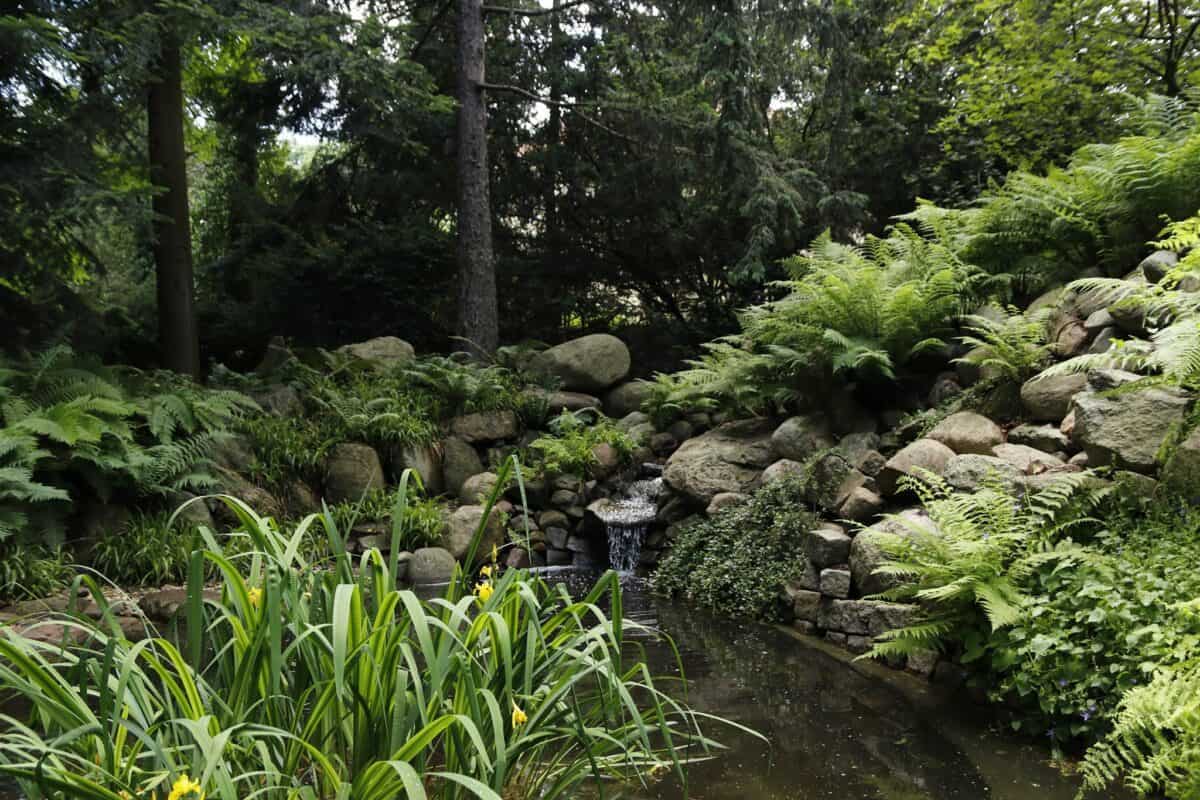 Warsaw Veturilo city bikes – the beginning of the new season
Veturilo Warsaw public bikes are available from March 1. In Warsaw, there are 4500 city bicycles to rent in 300 stations. The Veturilo website is available in Polish, English, German, Russian, Ukrainian, and Spanish. You will find there an interactive station map of Warsaw (you can browse by available bikes, electric bikes, children bikes, etc.). You need to register first.
What's new in 2021
The process of selecting a new operator is in progress in Warsaw. As the tender was not completed, the current operator will remain the temporary operator in 2021. Everything is to work as before, but the city will now formally be the operator. Hence, registered Veturilo users have recently received e-mails with information about the termination of the contract. The money on the current Veturilo user account is to be transferred to the new account. FAQ for the new season 2021 (in Polish).
Ideas for things to do in Warsaw in March (what's still open)
Please note that the restrictions in Warsaw (and in the Mazowieckie Voivodeship) are changing – from March 15, shopping malls, hotels, swimming pools, cinemas, theaters, museums, ski slopes, libraries are closed.
Warsaw parks and gardens
Spring is approaching in small steps – it is worth planning walks in one of the many Warsaw parks. Read about 13 parks in Warsaw worth visiting in our post on the website: Discover green Warsaw: charming parks and gardens in the Warsaw area to enjoy the beauty of nature.
The Viewing Platform of the Palace of Culture and Science
Location: Plac Defilad 1 (city center). The platform is located on the 30th floor (114 m high) of the Palace of Culture and Science. Opening hours: 10 am – 8 pm. Online tickets. Our tips about visiting the platform.
Warsaw Zoo
Location: Ratuszowa 1/3 Street (Praga), opening hours: 9 am – 5 pm. Last admission one hour before the Zoo closes. Online tickets. The Zoo is open every day, including all public holidays! Two entrances/exits are open: from Ratuszowa Street and from the Gdański Bridge. The ticket office on the side of Gdańsk Bridge is open only on Fridays and weekends. Website in English.
Mini zoo/petting zoo  
Location: Mini Zoo, Kolorowa 19 lok. 156 Street, poziom/level -1 (Ursus), Monday – Friday 11 am – 7 pm, Saturday – Sunday 10 am – 6 pm. At the Mini Zoo, you can feed and stroke the animals. The visits take place in the company of a Mini ZOO employee who will show and teach how to deal with animals. The Mini Zoo is located in the indoor heated room; tickets available for purchase on-site, no reservation is required. Facebook page. Website in Polish.
The Garden of the Royal Castle
Location: the Garden is located at the back of the Castle. You can enter the lower garden from Wisłostrada Street / the Vistula Boulevard side. Opening hours: 10 am – 6 pm. Free entrance. More about the Gardens of the Royal Castle in our post.
Botanical Garden of the Polish Academy of Sciences in Powsin
Location: Prawdziwka 2 Street, 02-973 Powsin. The Garden is located in Powsin, in the suburbs of Warsaw – between Wilanów and Konstancin. Opening hours: 9 am – 6 pm (every day). The orangery opening hours: 10 am – 5.30 pm. Temporarily, only the main entrance is open, from Prawdziwka 2 Street (the entrance from the Culture Park in Powsin/Park Kultury w Powsinie is closed, should be open in April after renovation). Our tips on visiting the Garden (ticket info, location, photos).
The Łazienki Royal Garden
Location: Agrykola 1 Street (city center). The park is open every day: 6 am – 8 pm, free entrance. More about the Łazienki Park in our post.
Park of the King Jan III's Palace in Wilanów
Location: Stanisława Kostki Potockiego 10/16 Street (Wilanów). The park is a part of the Museum of King Jan III's Palace – a baroque summer residence of King Jan III Sobieski and his wife, Queen Maria Kazimiera. It's a vast park (45 hectares!) with gardens of different styles (Baroque, English landscape garden, rose garden, Anglo-Chinese garden) as well as Wilanowskie Lake, and lots of beautiful nature. The park's opening hours: 9 am – 4 pm (last entry 3 pm). Regular ticket 7 PLN, reduced ticket 4 PLN (children up to 7 years old – free entrance), tickets for children from the European Union – 1 PLN. The ticket area begins in the courtyard (it used to be free). On Thursdays free admission based on tickets to be collected at the ticket office and ticket machines. It's recommended to buy tickets online. More about the park and beautiful photos in our post.
Check our post about where to go for a day trip from Warsaw. The post has been updated so it indicates what's open to visitors. The post also includes information on several nature hikes – which are always available:
Weather in Poland in March
Although March is technically the beginning of spring, it's usually still cold in Poland and the weather changes often – one week you feel as if spring is just around the corner, and next week there is snow and frost. You can have all kinds of weather in March in Poland. There is an old Polish proverb that says 'W marcu jak w garncu', meaning 'March is like a pot' (we can have anything).
The average monthly temperature in March in Poland is 3,2°C / 37.8°F, average monthly rainfall level is 37,5 mm (the third lowest after February and April).
Nature starts slowly to come back to life. You may notice first flowers blooming: white snowdrops (przebiśnieg) and yellow, white or purple crocuses (krokus). Another symbol of early spring in Poland – willow twigs with buds (bazie). You may notice them in almost every park in Poland or buy a willow twigs bunch at any florist or shopping market.
Read more about the weather and changes in nature in Poland in spring.
Shopping Sunday and trade ban Sundays in Poland in March 2021
In March 2021, there is one shopping Sunday in Poland: March 28. March 7, 14, and 21 are trade ban Sundays in Poland.  Click here to read our post about shopping Sundays in Poland in 2021.
Dates to remember in Poland in March 2021
March is one of the few months when there is no public/bank holiday in Poland (in 2021, Easter holidays fall on April 4-5).
Women's Day (Dzień Kobiet)
The tradition of Women's Day is not as popular as during communism time in Poland, but still, women usually get flowers or other gifts.
Men's Day (Dzień Mężczyzny)
In Poland, Boy's Day and Men's Day are celebrated – Boy's Day (September 30) is a much more popular holiday than Men's Day.
St. Patrick's Day (Dzień Świętego Patryka)
Poland also celebrates St. Patrick's Day – people wear green, there are parades, festivals, concerts.
Truant's Day / Skip Day (Dzień Wagarowicza)
The first day of spring (in 2021, the first day of astronomical spring falls on March 20). The old Polish folk tradition of the first day of spring is to drown Marzanna (a straw figure of a woman symbolizing winter) in the nearest river (nowadays mostly in rural areas and by children at schools). For children, the first day of spring is Truant's Day / Skip Day (Dzień Wagarowicza). Some students skip classes but usually, it's just a special fun day at school – students dress up in a funny way, schools organize competitions and games, there are no tests on this day. Click here to read more about the weather in Poland in spring.
Time change (zmiana czasu)
On Sunday, March 28 2021 at 02:00 am clocks are turned forward 1 hour to 03:00 am. The European Union lawmakers decided to end the twice-a-year (March and October) custom of time changes throughout the European Union, leaving member states the freedom to decide their standard time. The national governments have yet to take a stance – the coronavirus pandemic has pushed the issue of changing the time into the background. Click here to learn more about time change in Poland.
Palm Sunday (Niedziela Palmowa)
It starts the Easter celebrations. There are processions around the church to commemorate the day Jesus entered Jerusalem. People bring "palms" (palmy wielkanocne) made of paper flowers, dried flowers, and twigs. Click here to learn more about Easter traditions in Poland.
Read more about public holidays and dates to remember in Poland in spring 2021.
Covid restrictions & regulations in Poland in March
Changes in restrictions in Poland announced on March 25, 2021 for the period of March 27 – April 9, 2021
Closing of nurseries and kindergartens. The exceptions will be children of medical workers and law enforcement (including soldiers, police officers and fire brigades). Parents will be able to apply for additional care allowance.
Closing of beauty salons, hairdressers, beauticians.

Large-format furniture and construction stores with an area of more than 2,000 m² will be closed.

New limit of people in shops and post offices: 

1 person per 15 m² – in shops up to 100 m²;

 

1 person per 20 m² – in shops over 100 m².

New limit of people in 

churches and places of worship: 1 person per 20 m².

The activities of sports facilities will be limited to professional sports only.
The government calls to limit contacts only to the closest household members during Easter, and to postpone any meetings and family gatherings to another, safer time.
The government recommends working online – wherever possible.
Other restrictions in Poland until April 9, 2021
Closed during this period:

All schools (including grades 1-3).
Hotels.
Shopping malls.
Cinemas, theaters, operas, 

philharmonic halls, museums, galleries.

Swimming pools.
Ski slopes.
Gyms, fitness centers, sports facilities.
Restaurants (only take-out and delivery).
Find out more in our posts to stay up to date:
Subscribe to the Kids in the City's weekly newsletter in English. The newsletter called What's on in Warsaw for Kids & Families / Family life in Warsaw during the pandemic is emailed every Thursday and covers things to do in Warsaw with children and all kinds of family matters – information, tips, resources in English.
Click on the photos below to read other posts: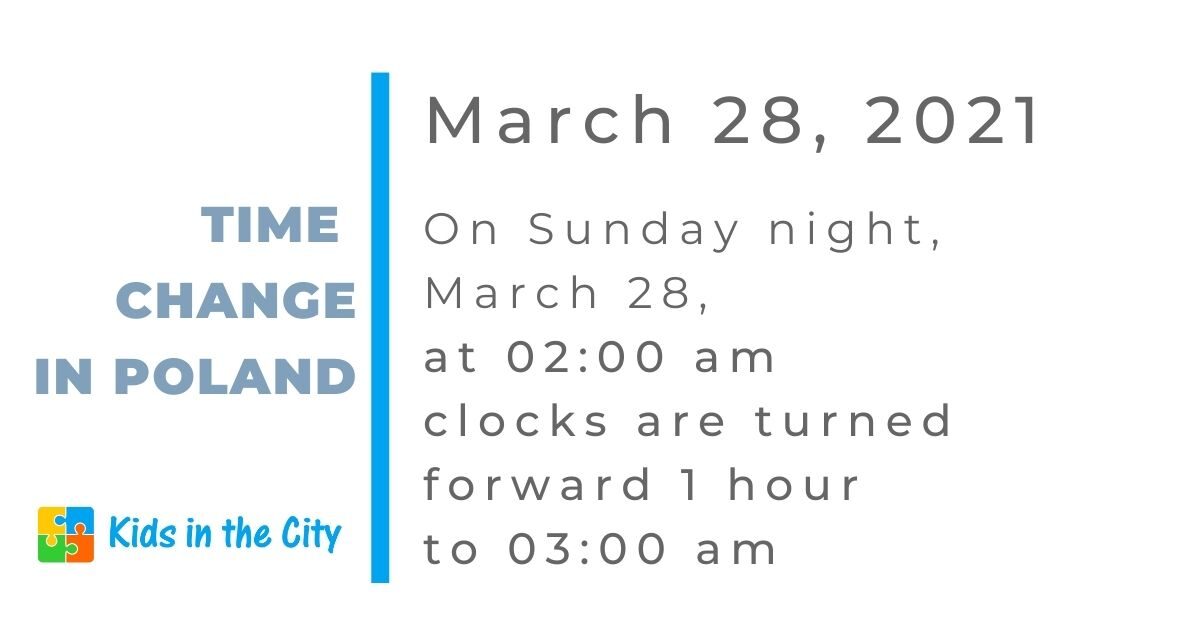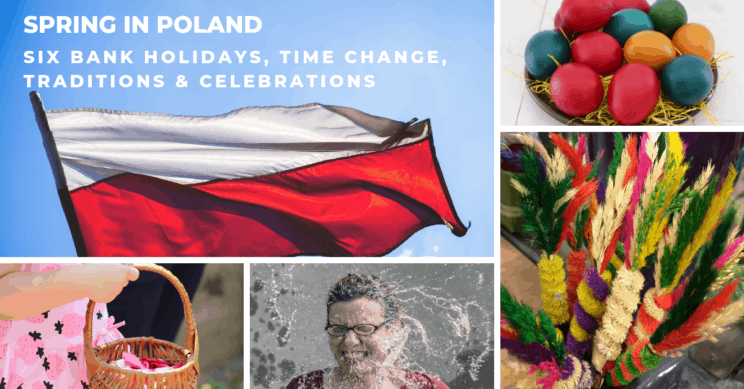 ---
Subscribe to Kids in the City weekly Newsletter in English – each Thursday you will receive an email with the list of family-friendly events in Warsaw for the upcoming weekend:
---