What's on in Poland in November 2020: weather, dates to remember, the best places in Poland to admire autumn leaves and fall foliage, things you can't miss in Poland in November
Our Partner of the Month
Order online French 
macarons made in Poland. A box of delicious sweets is a perfect gift idea for your family and friends (or for yourself!). Click here to select the best flavors and order courier delivery.  

Weather in Poland in November
The average temperature in November in Poland is 4°C / 39°F (a bit warmer than in March). The average rainfall level in Poland in November is 41 mm.
November is the coldest of autumn months in Poland, but also the least rainy compared to September and October. However, November is considered by many as the rainiest time in Poland (probably, it's because of the combination of rain, cold weather, and wind).
The length of the day drops from 9 hours 34 min. on November 1 to 8 hours 38 min. on November 30. Sunrise on November 1 will be at 6.32 am, sunset at 4.06 pm. Sunrise on November 30 will be at 7.21 am, sunset at 3.27 pm (data for Warsaw).
Read more about the weather in Poland in autumn and changes in nature you can't miss.
Dates to remember in Poland in November 2020
A public/bank holiday in Poland – All Saints' Day (Wszystkich Świętych) 
It's a Christian holiday. In Poland, it's also called the Day of the Dead (Święto Zmarłych) and is deeply rooted in the Polish tradition – the holiday is observed by many people in Poland, regardless of their faith and beliefs. People visit cemeteries to light candles and lay flowers on the graves of their family and friends. Often they travel long distances, in general, there is increased traffic, especially close to the biggest cemeteries. November 1 is a non-working day in Poland – schools, public institutions, most businesses and stores are closed. Shopping on November 1: stores, malls, shopping centers are closed, only some smaller local convenience stores can be open (eg. Żabka). You can always do basic shopping at gas stations (which are open 24/7).
A public/bank holiday in Poland – Independence Day (Święto Niepodległości)
The anniversary of the restoration of Poland's independence in 1918. After 123 years (from the end of the 18th century until the end of World War I) of partitions by Austria, Russia, and Prussia Poland regained its independence. The national celebrations are usually held in Warsaw, at Piłsudski Square, at the Tomb of the Unknown Soldier, with the participation of the President of Poland, other leaders and officials, and representatives of the Polish Armed Forces.
St. Andrew's Day Eve (Andrzejki)
It was believed that the night of November 29 and November 30 is suitable for magic and single girls can see their future (and their future husbands). Nowadays, it's an opportunity for big parties and a night for future telling games. The classic one is to pour hot liquid wax through a keyhole into cold water. After the wax is solidified, the shape and its shadow illuminated on the wall determines your future. The fun is to interpret the shape. Another tradition is a shoe game. Participants take off one shoe, the shoes are lined one after the other from the wall of the room to the door. The owner of the shoe that reaches the door first is the first to get married:)
Read more about the weather, changes in nature, seasonal fruits and vegetables in Poland in September, October & November.
 Sunday trade ban in Poland in November 2020
In November 2020, there is no shopping Sunday in Poland. The next shopping Sunday is on December 13 and December 20. Click here to read our post about shopping Sundays in Poland in 2020 and 2021. Read our post with the list of online stores in Poland delivering groceries to home.
Things you can't miss in Poland in November
Treat yourself with a rogal
Rogal Świętomarciński, a symbol of the city of Poznań – a delicious pastry called in English St. Martin's Croissant (rogal has a similar shape to a French croissant, however, you prepare the Poznań rogal with an addition of yeast). The filling is the most important part of it and includes white poppy seeds, almonds or other nuts, vanilla, raisins, ground dates or figs.
Rogal Świętomarciński is included in the list of regional heritage products protected by the European Union. To produce the rogal you need a special certificate granted by The Poznań Pastry Chefs and Bakers Guild.
On November 11, Poznań celebrates Saint Martin Day. In November, this sweet delicacy is sold in many confectioneries and bakeries all over Poland, not only in Poznań.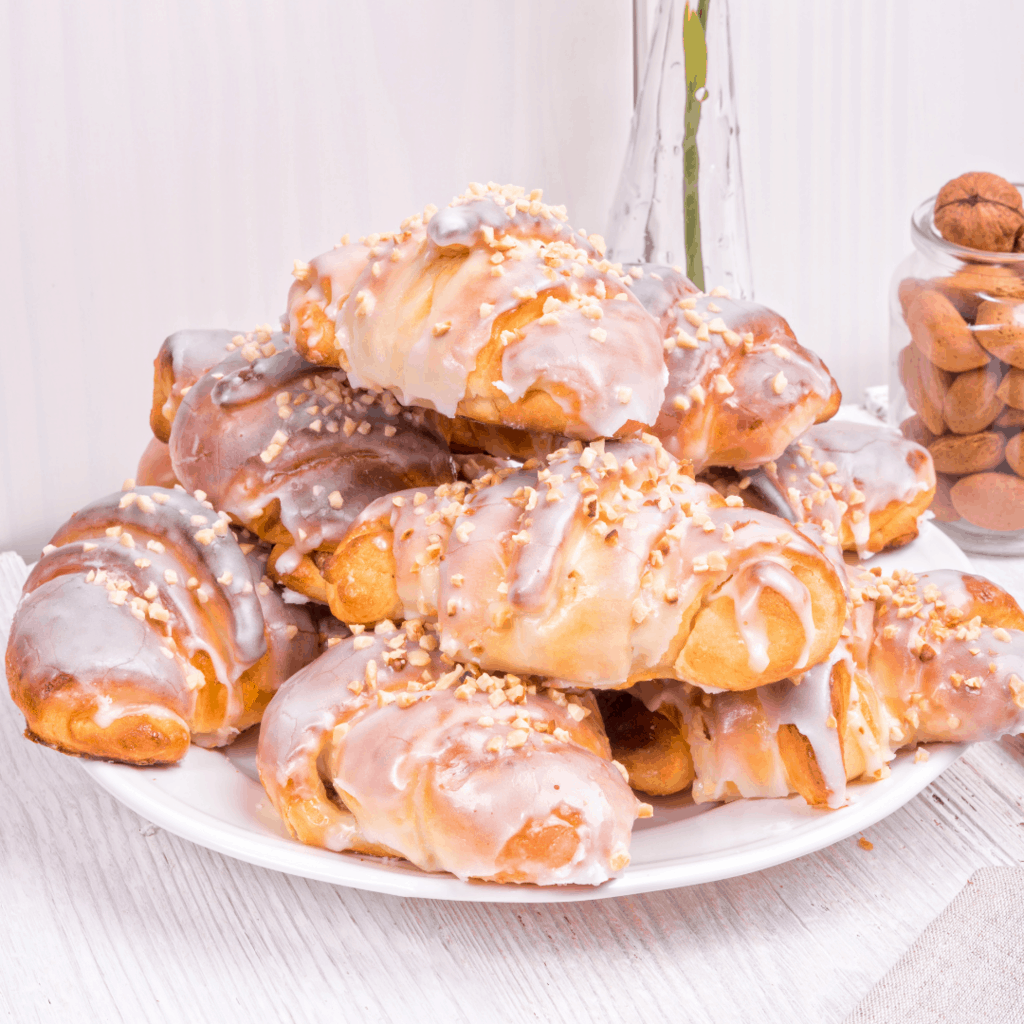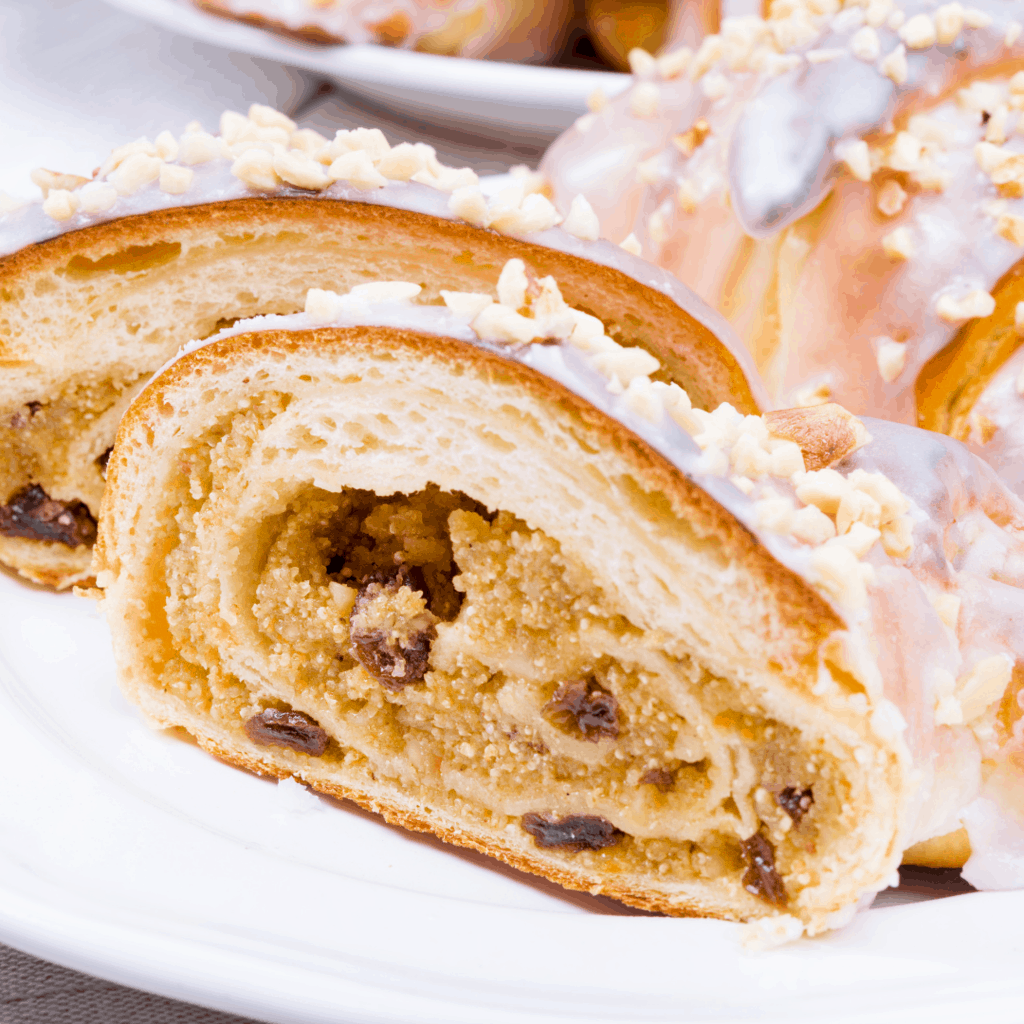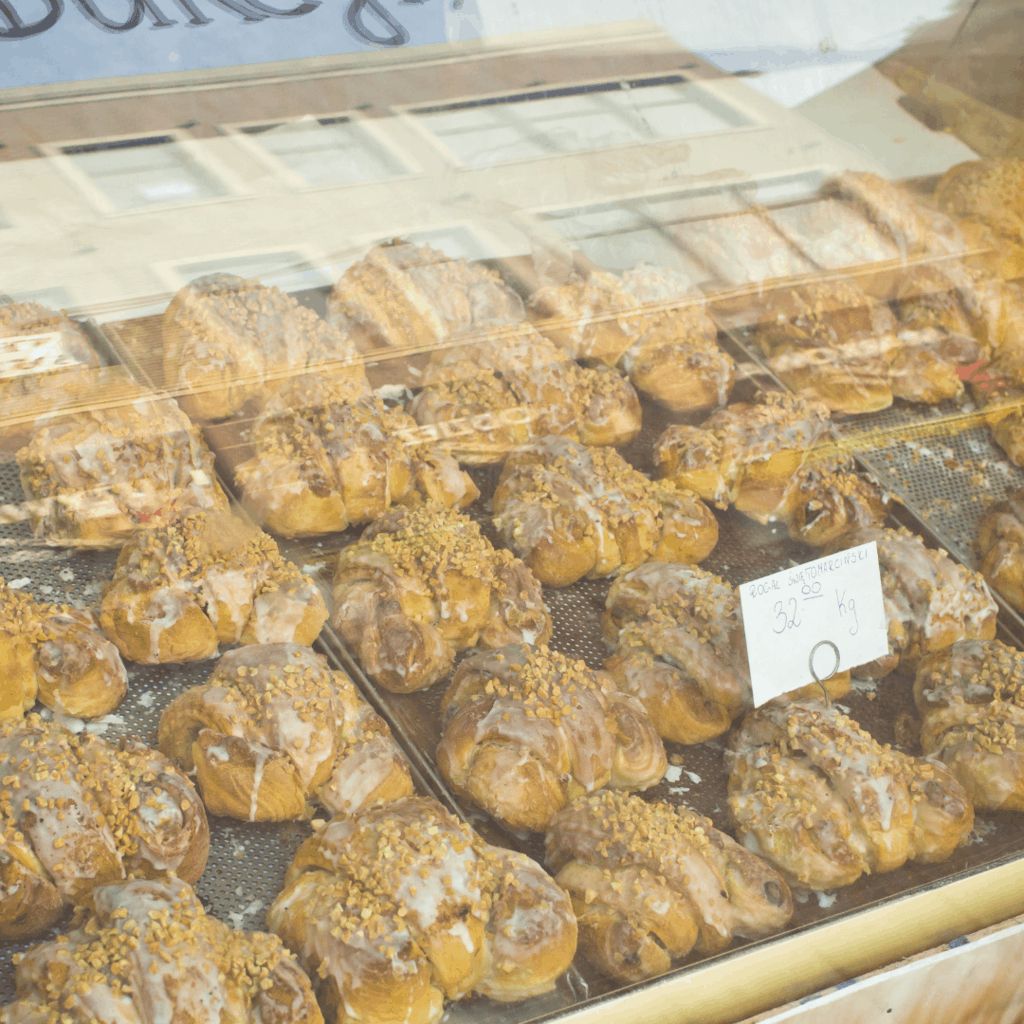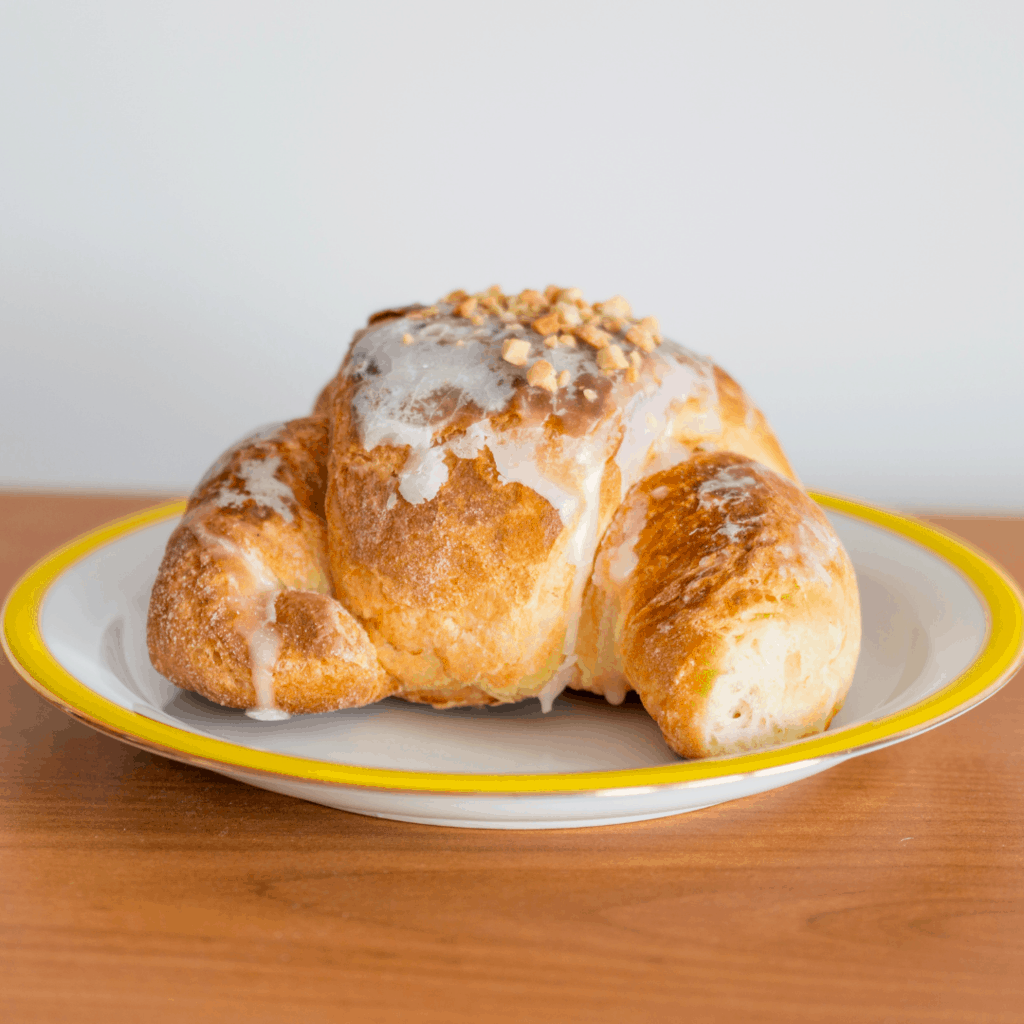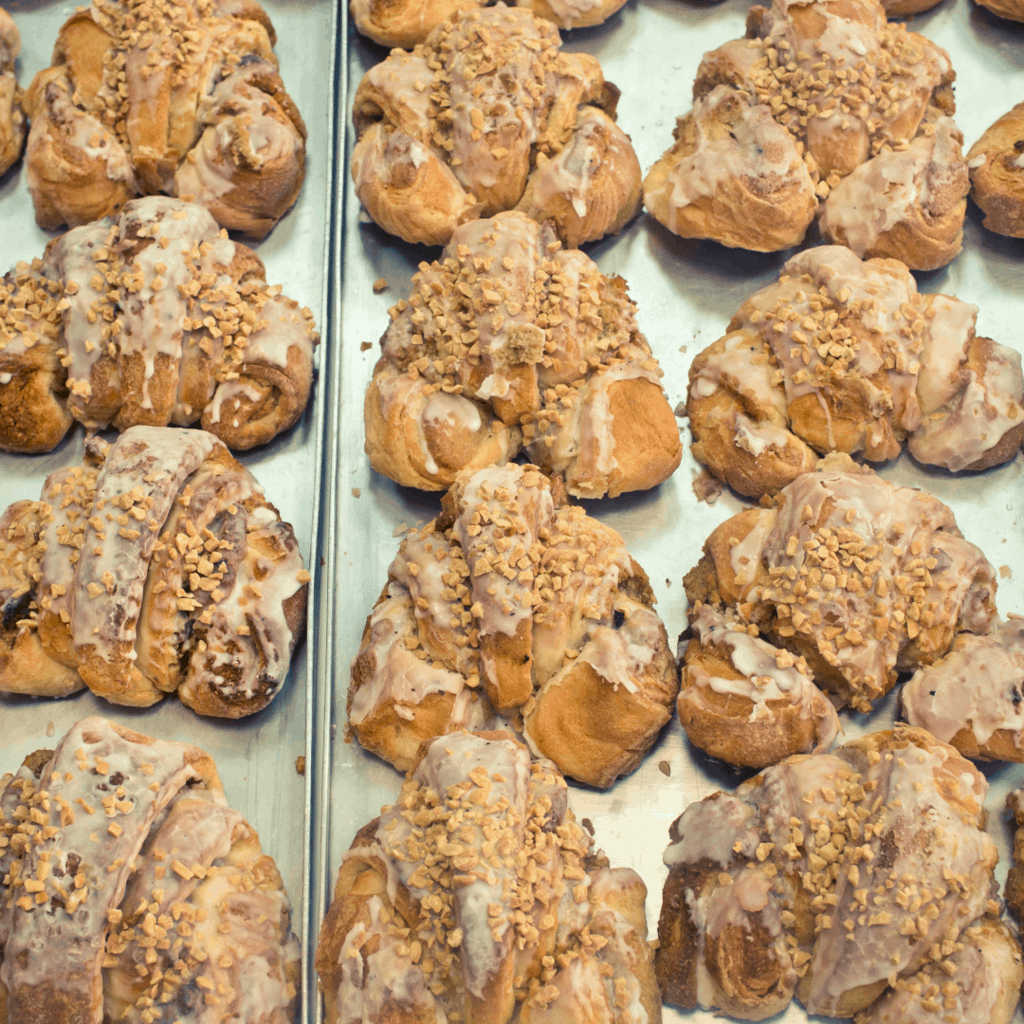 Embrace Polish nostalgia
November is quite a nostalgic time in Poland due to the mostly grey weather and the very important holiday in Polish tradition – All Saints' Day
 on November 1 (
Wszystkich Świętych
) also called in Poland the Day of the Dead (
Święto Zmarłych
). 
People often travel all over Poland to their home towns and en masse visit cemeteries to light candles and lay flowers on the graves of their family and friends. 
Cemeteries look exceptional this time of year in Poland (especially in the afternoon and in the evening when it's dark outside) with literally 
thousands of candles
.
The local market places in Poland in November are full of chrysanthemums sold in pots. Chrysanthemums are the flowers people typically take to the cemeteries so unfortunately, it's risky in Poland to present these beautiful flowers as a gift. But you can 
decorate your home with them – chrysanthemums are one of the plants known to clean the air naturally 
(
read our post about coping with air pollution in Poland
).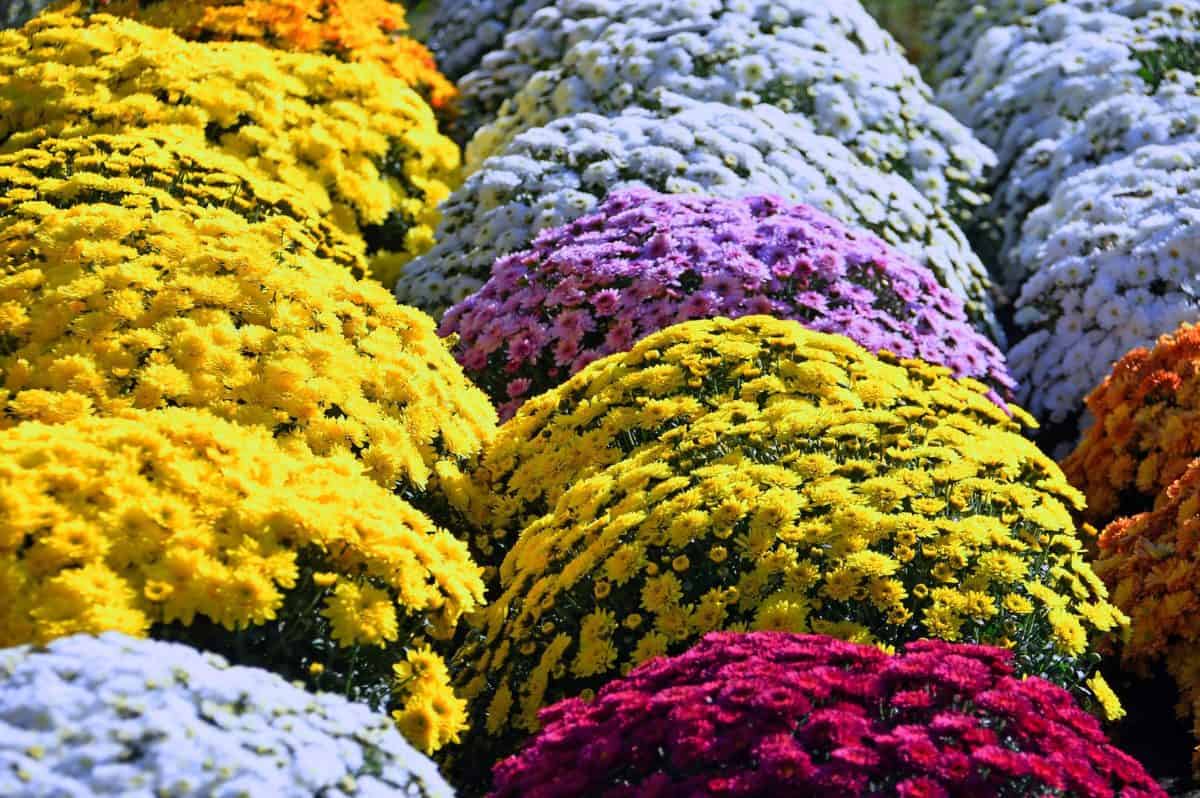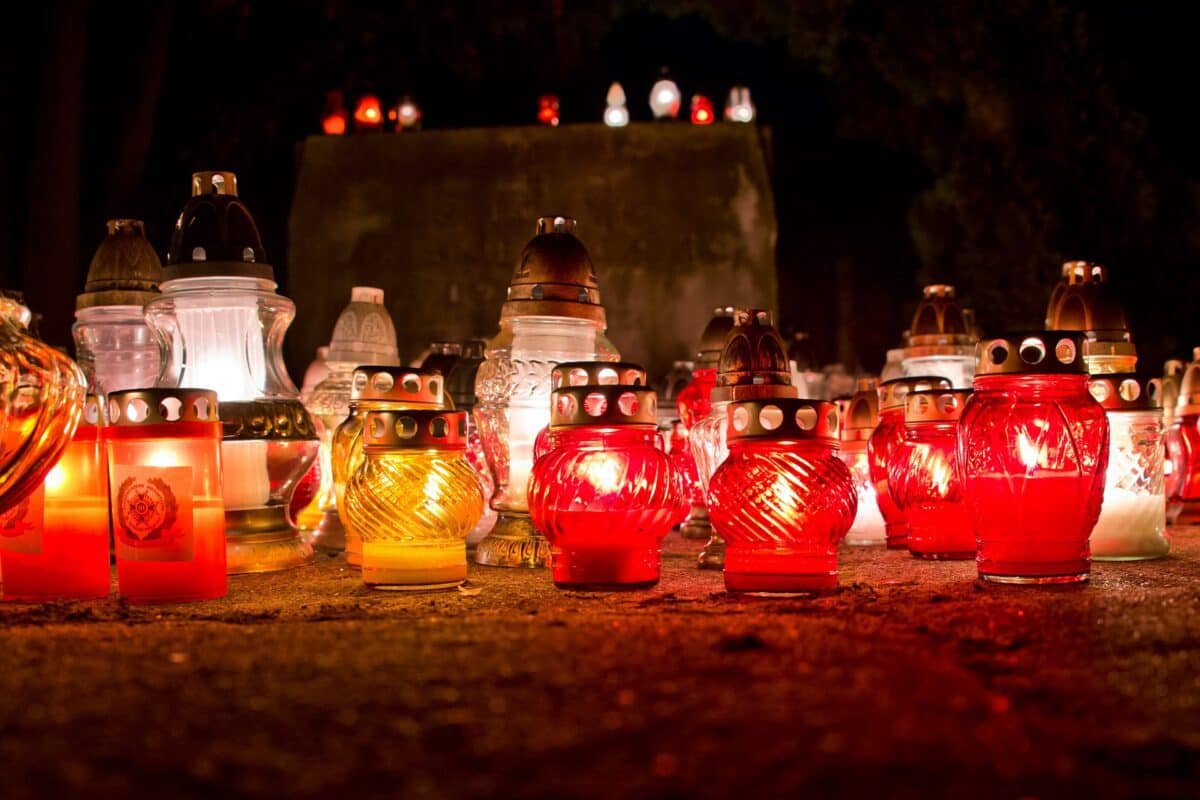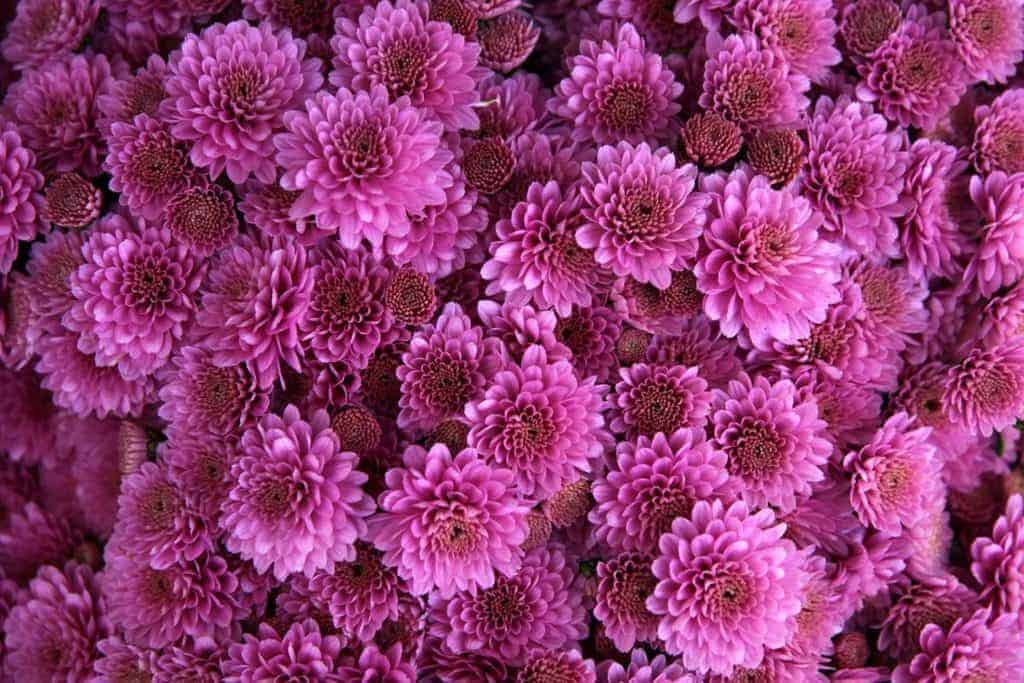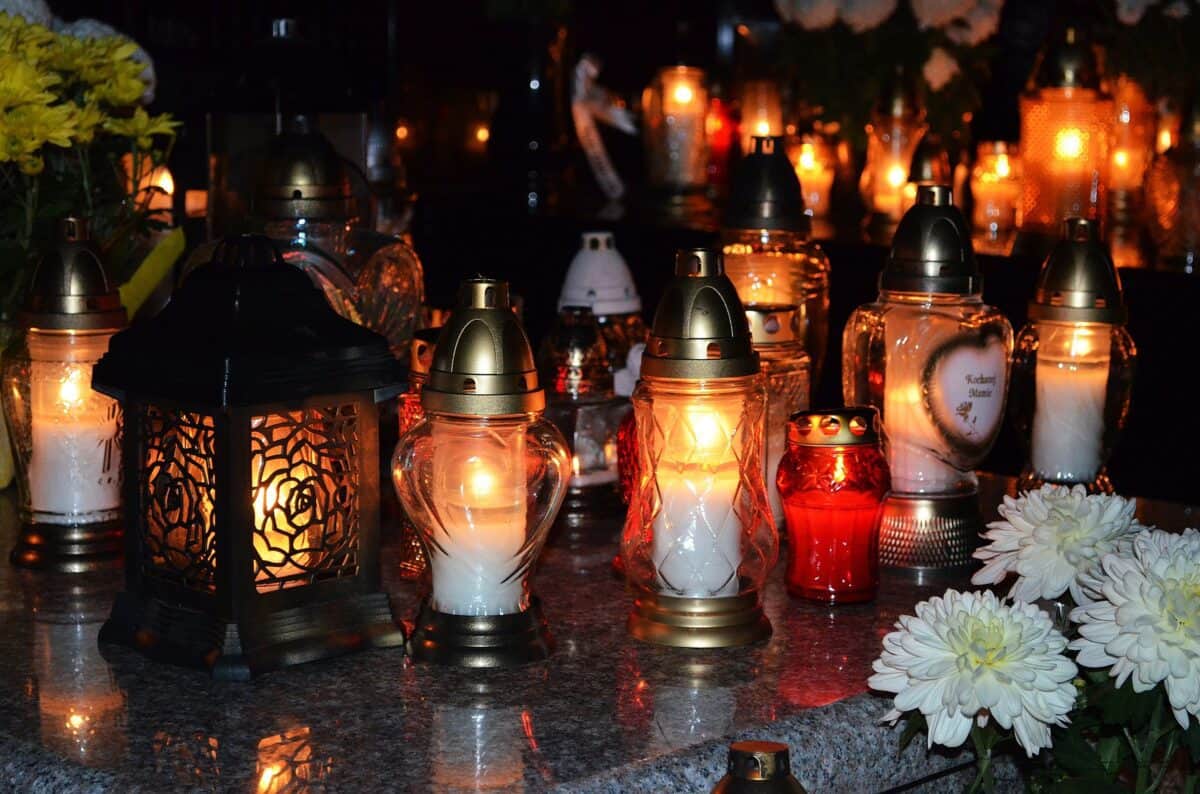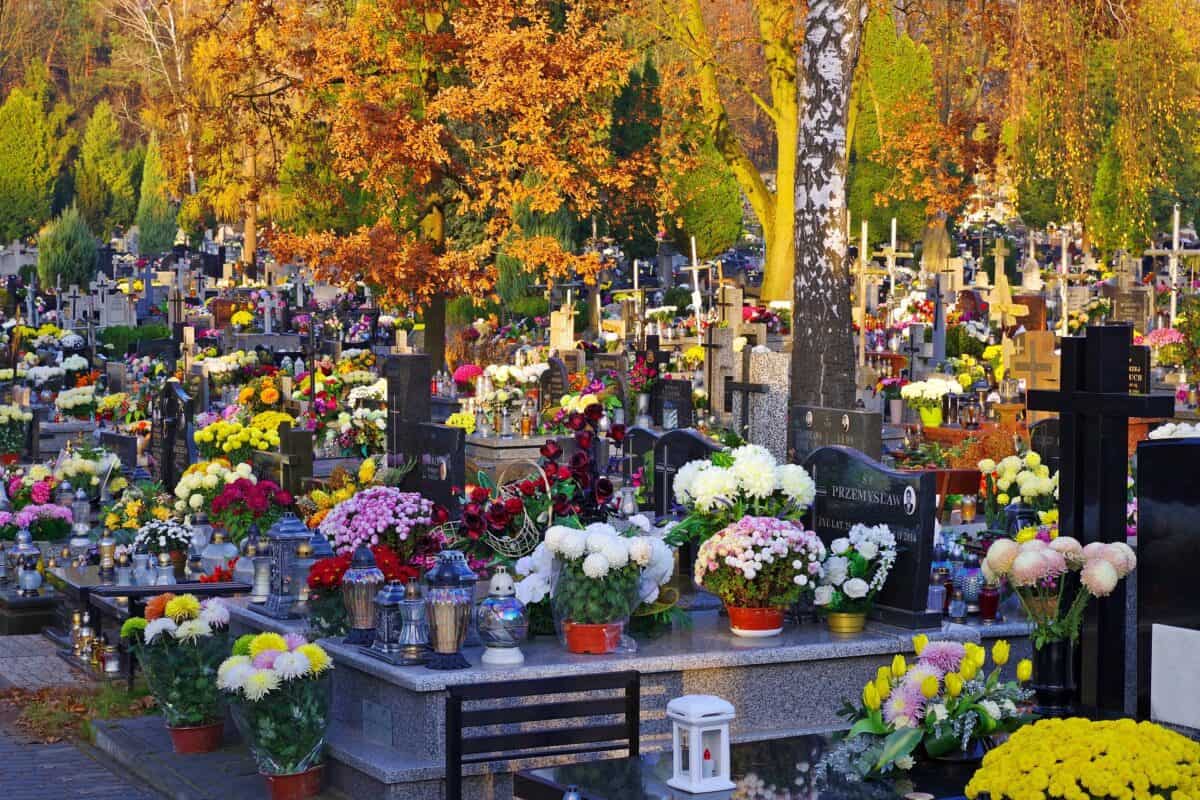 Convince your family that it's worth eating brussels sprouts;)
You probably don't expect any fresh veggies in Poland in November. There is one super-nutrition exception! November is the perfect time to eat brussels sprouts in Poland – the best-tasting sprouts are harvested after a few touches of frost. I don't know how it is in your family, but in Poland, brussels sprouts don't have a good reputation, especially among children. They are one of the 'top yucky foods' that kids refuse to eat before they even try them. So November in Poland is this time of the year that you have a chance to convince your family that it's worth eating brussels sprouts – one of the world's healthiest foods.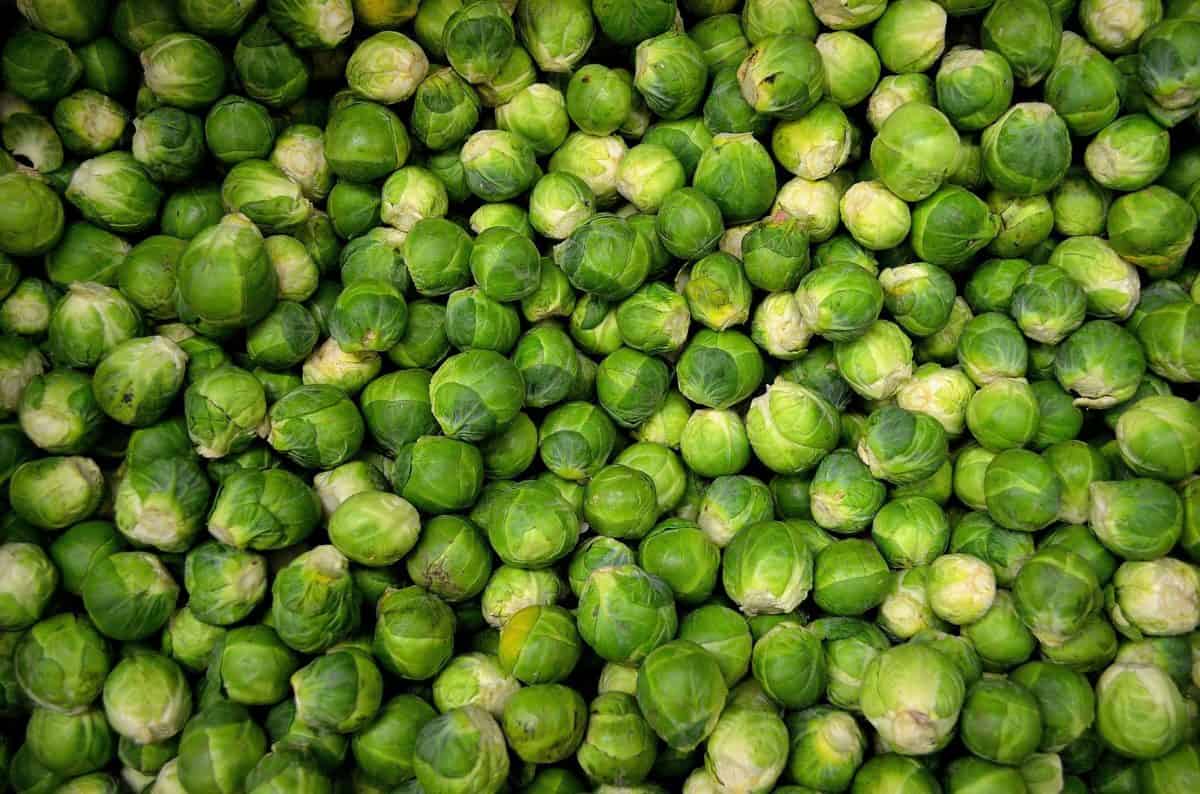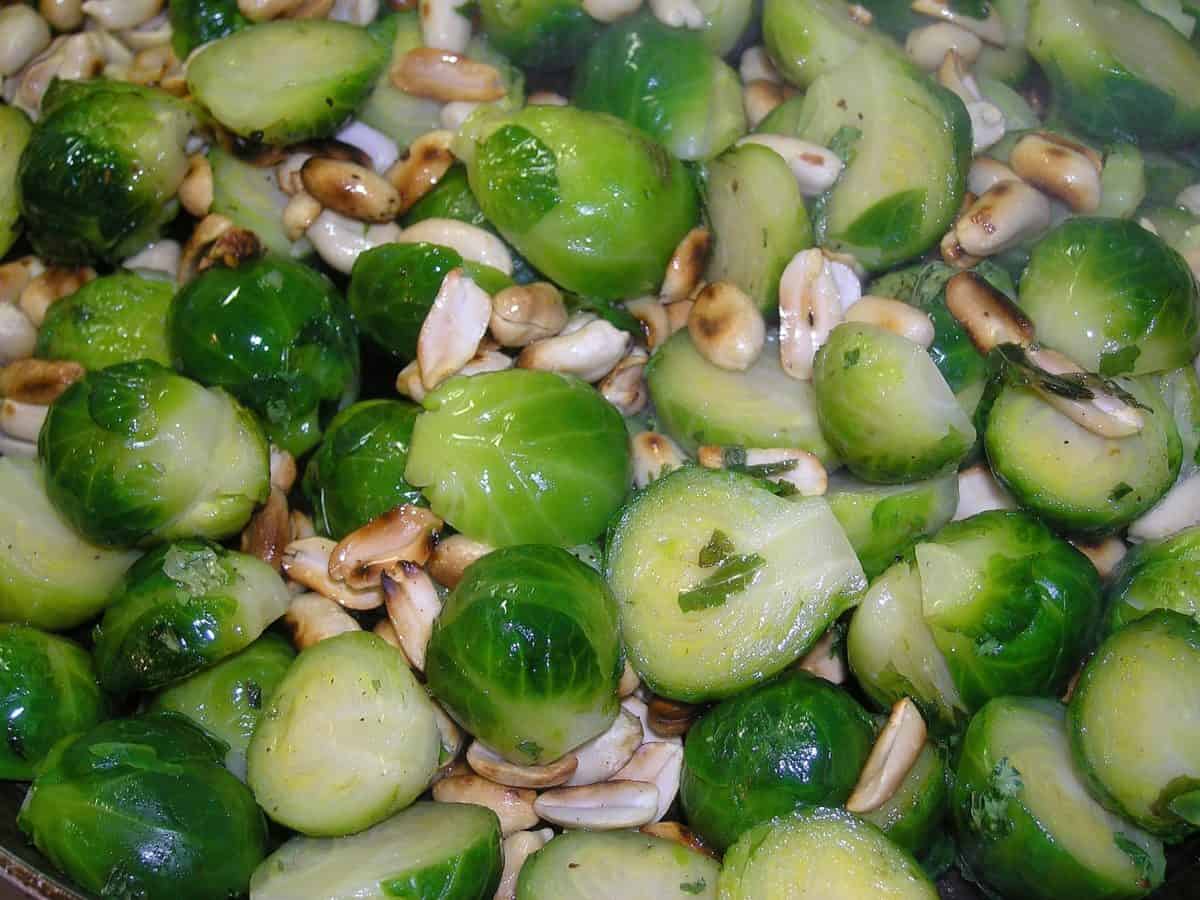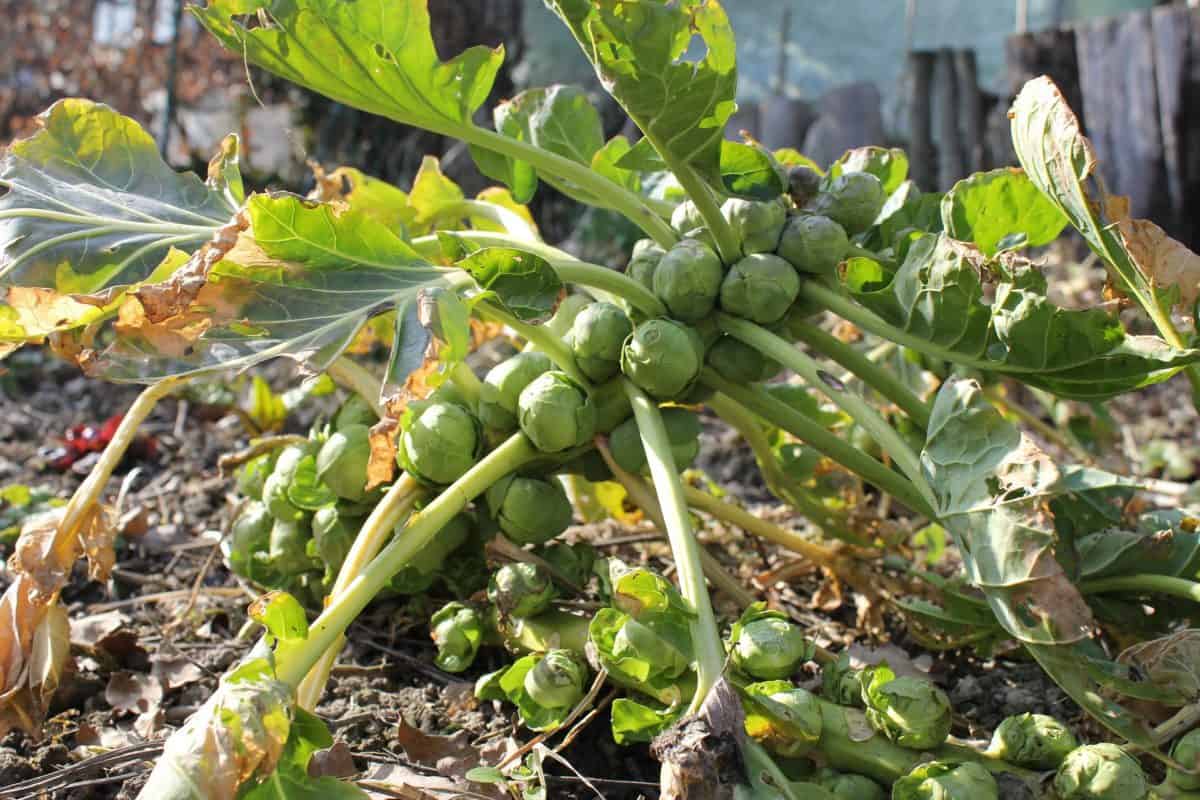 Where I'll take my kids when this is over: an autumn family trip to Poland
We all dream of the destinations and places we will visit (or revisit) with children when it's safe to travel. Tripduck features the best tips from family travel bloggers and local travel professionals (including Kids in the City) to make your family getaway in Poland the most magical experience ever. Find out more in their new post: The Ultimate Travel Guide By Family Travel Experts.
The best places in Poland to admire autumn leaves and fall foliage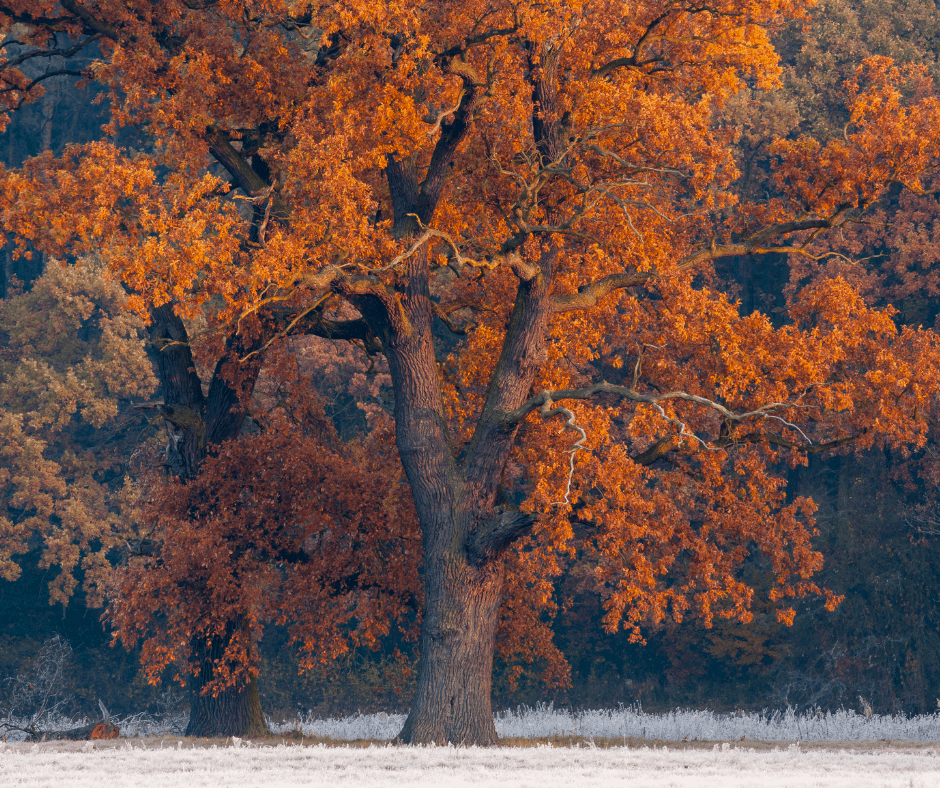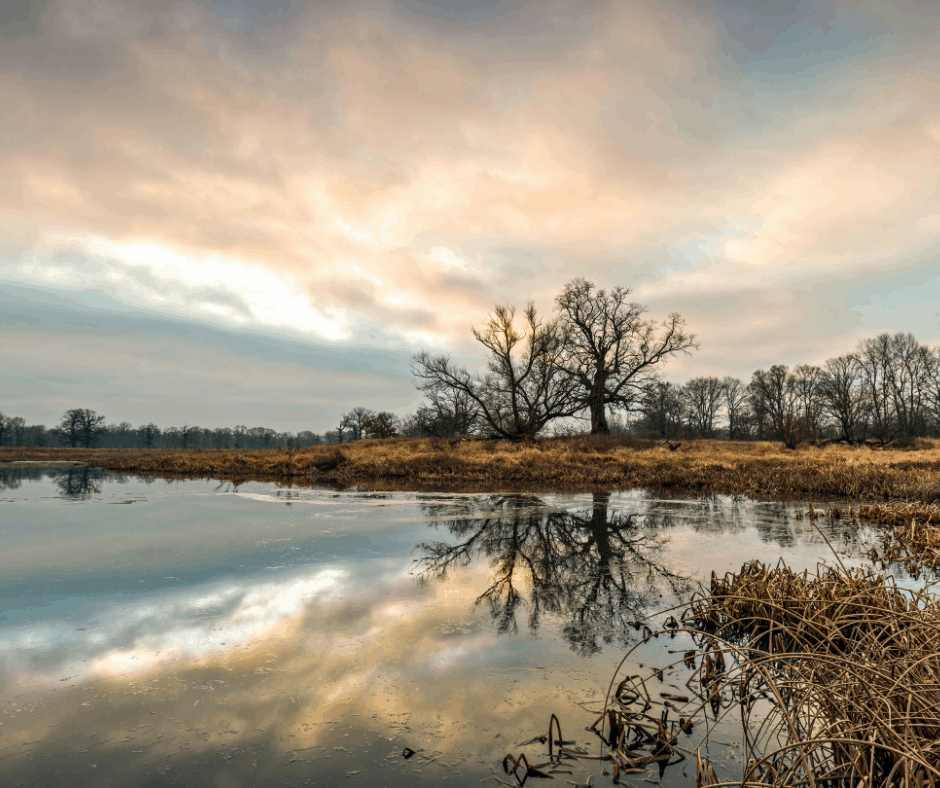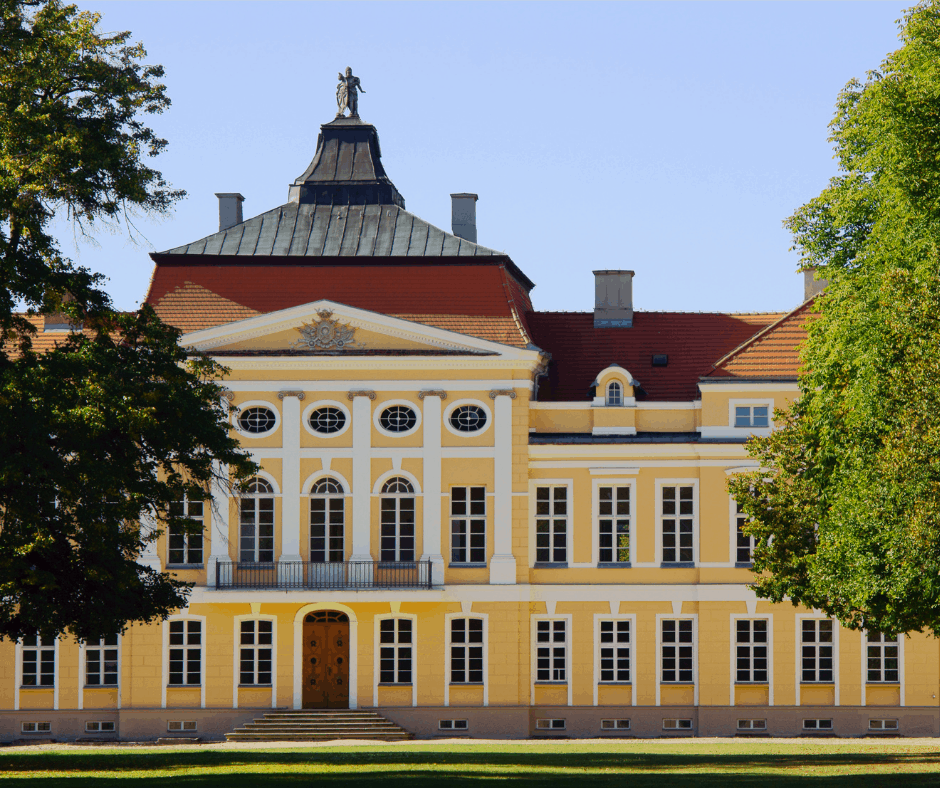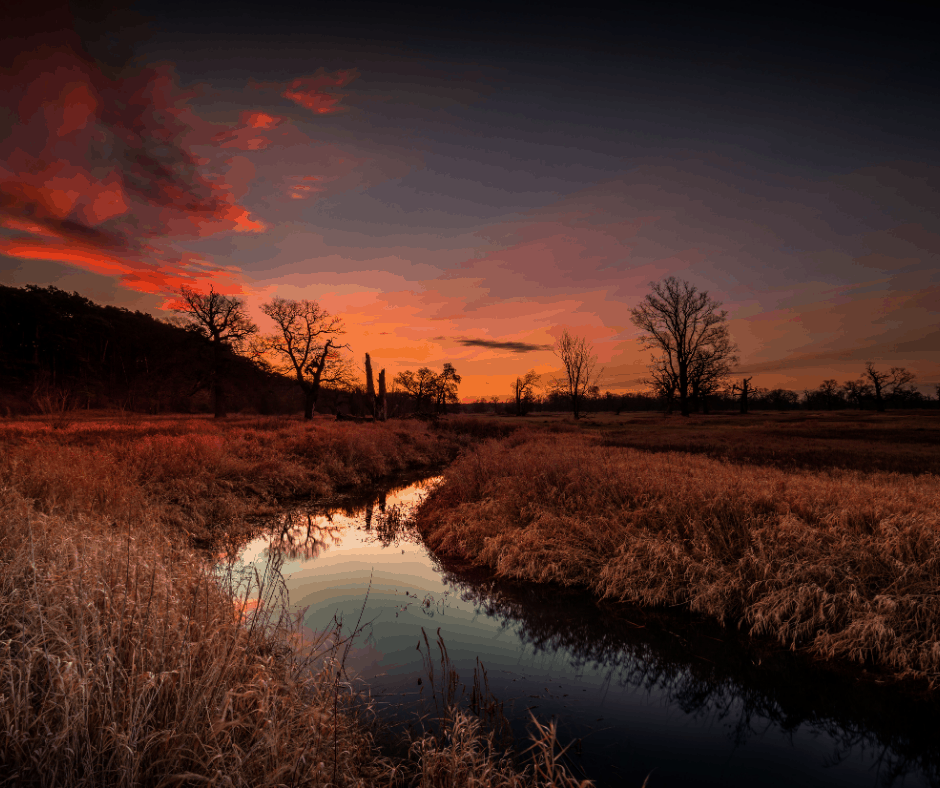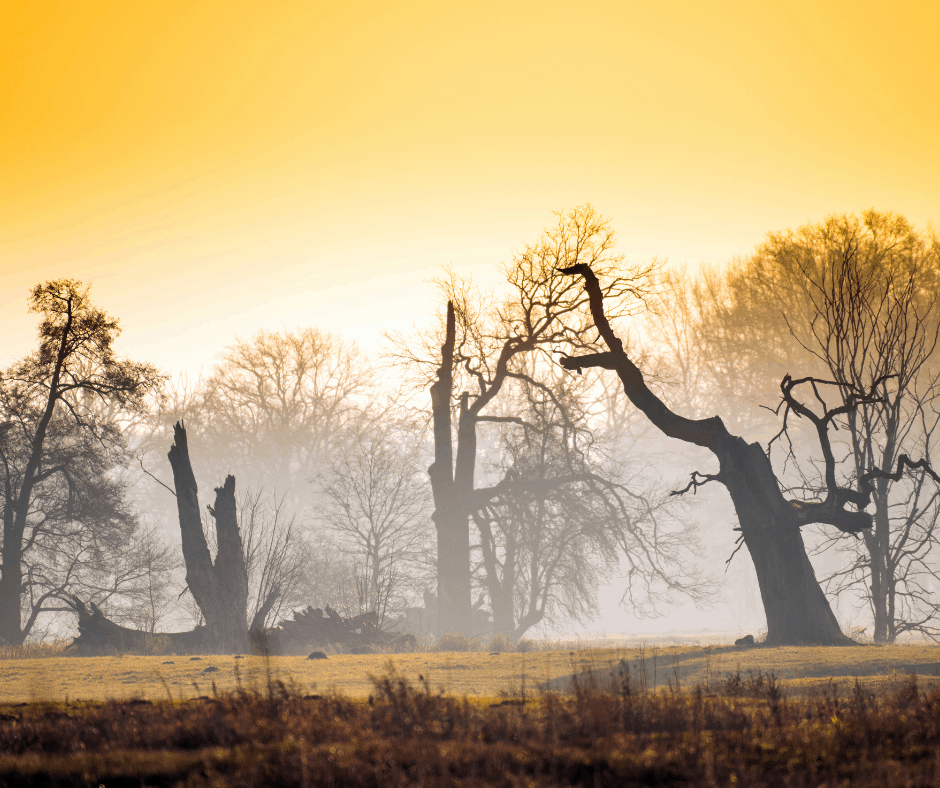 Rogalin Landscape Park was established to protect the largest in Europe cluster of centuries-old oaks growing in the Warta river valley. There are 960 oaks in the Park with a trunk circumference of more than 300 cm!
The name comes from the village of Rogalin where there is a Baroque-Classicist palace from the 18th century with a large park surrounding it, which is part of the Landscape Park. The most famous oaks grow in the English part of the Rogalin Palace Park. They are called "Lech", "Czech", and "Rus" and have circumferences of 635, 726 and 926 cm. The "Edward" oak with a circumference of 650 cm grows on the edge of the palace park, on the slope of the Warta valley. The age of the "Rus" oak is estimated at 800-850 years!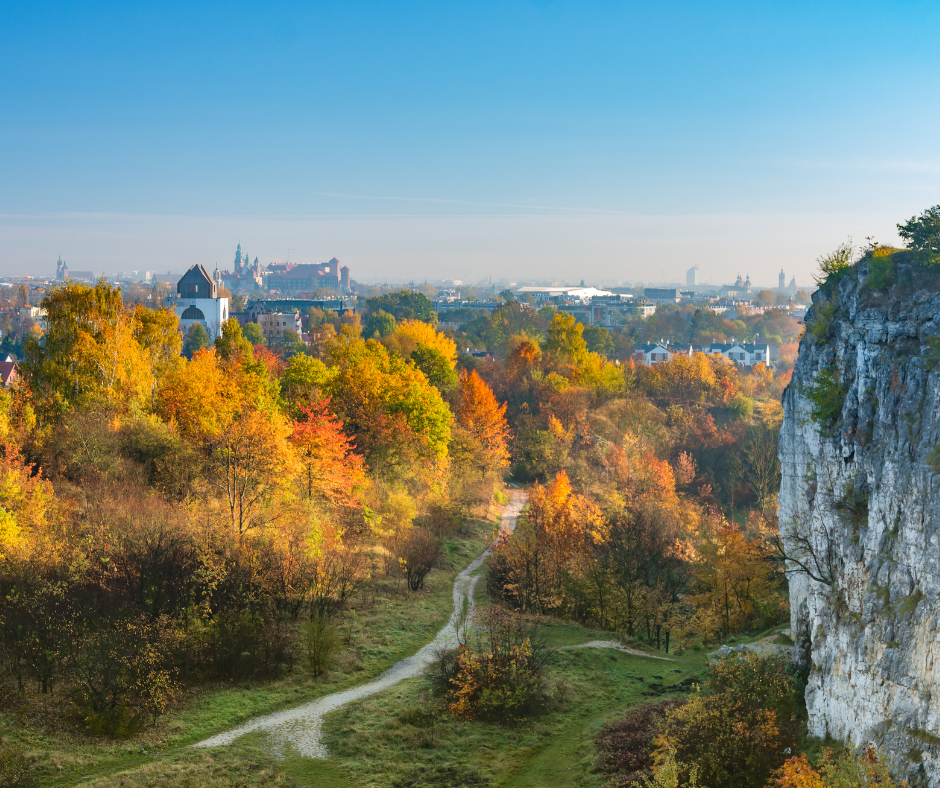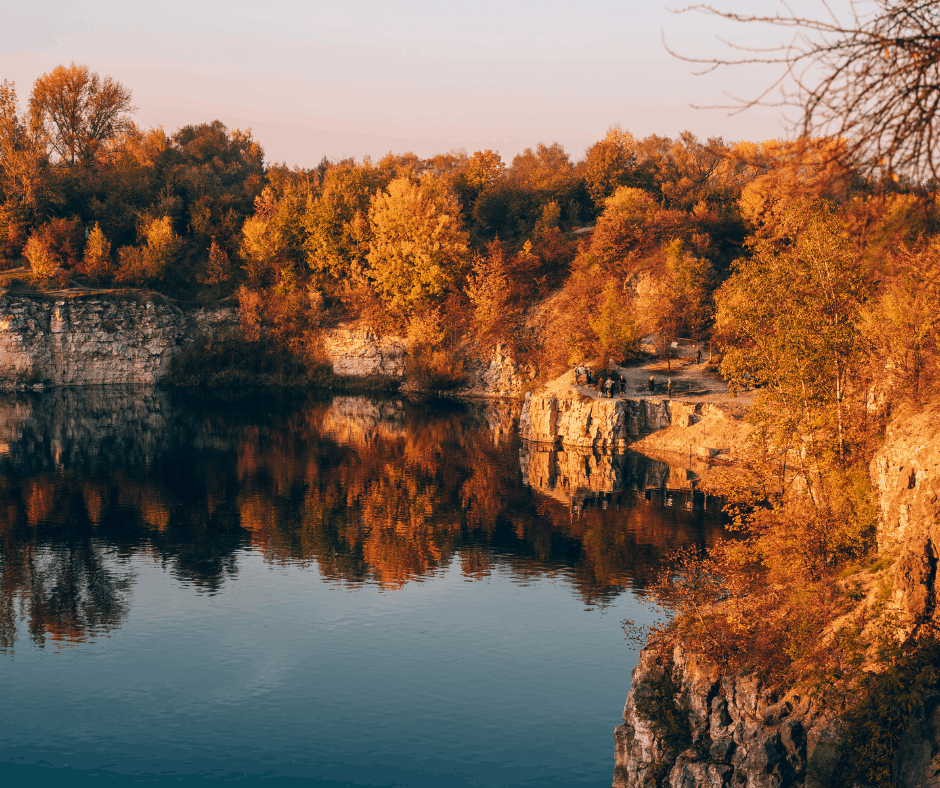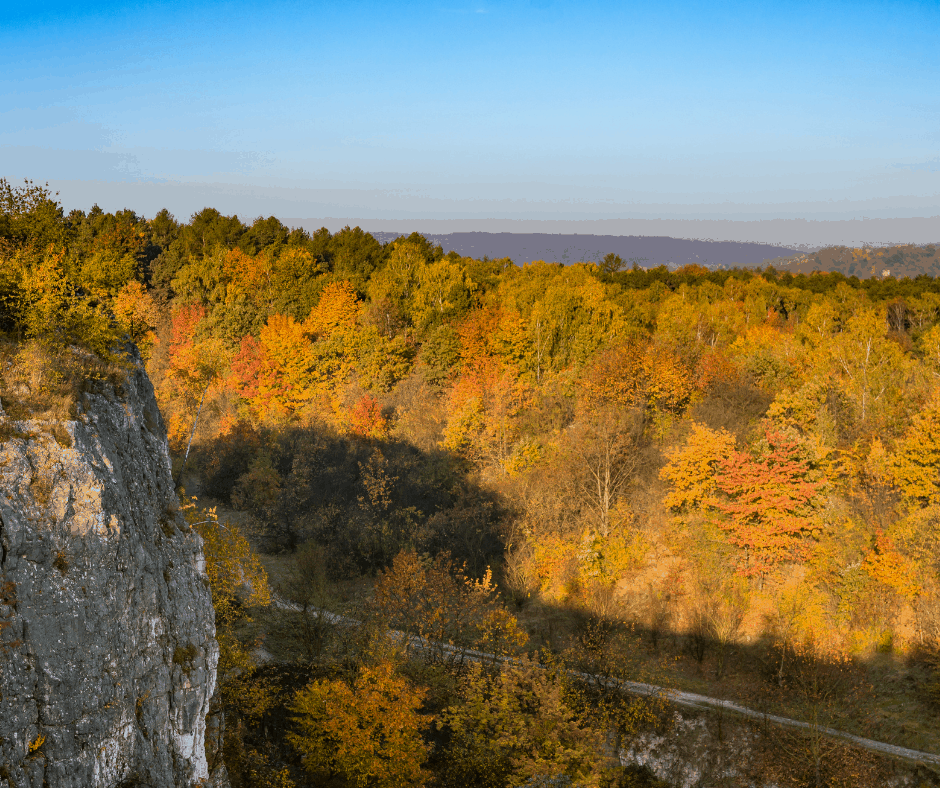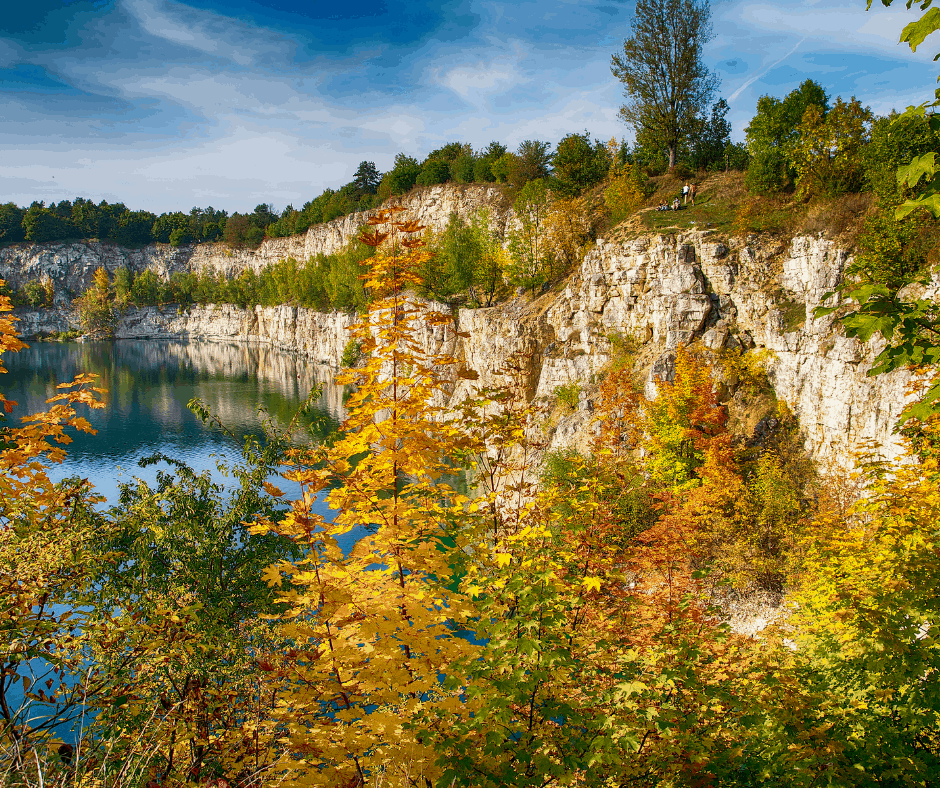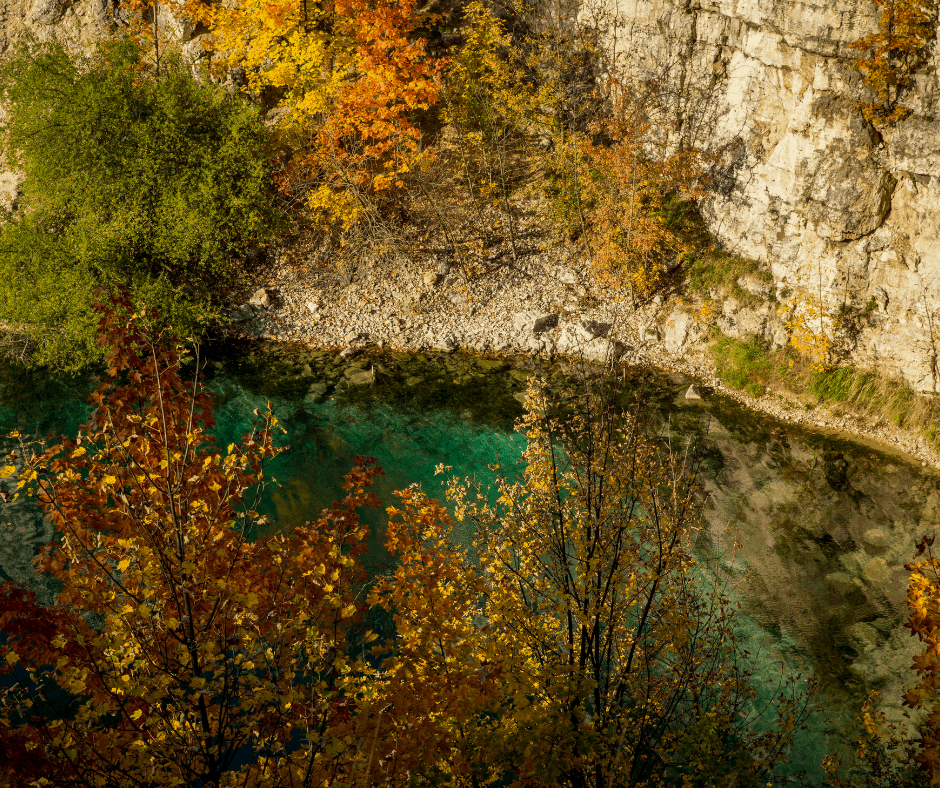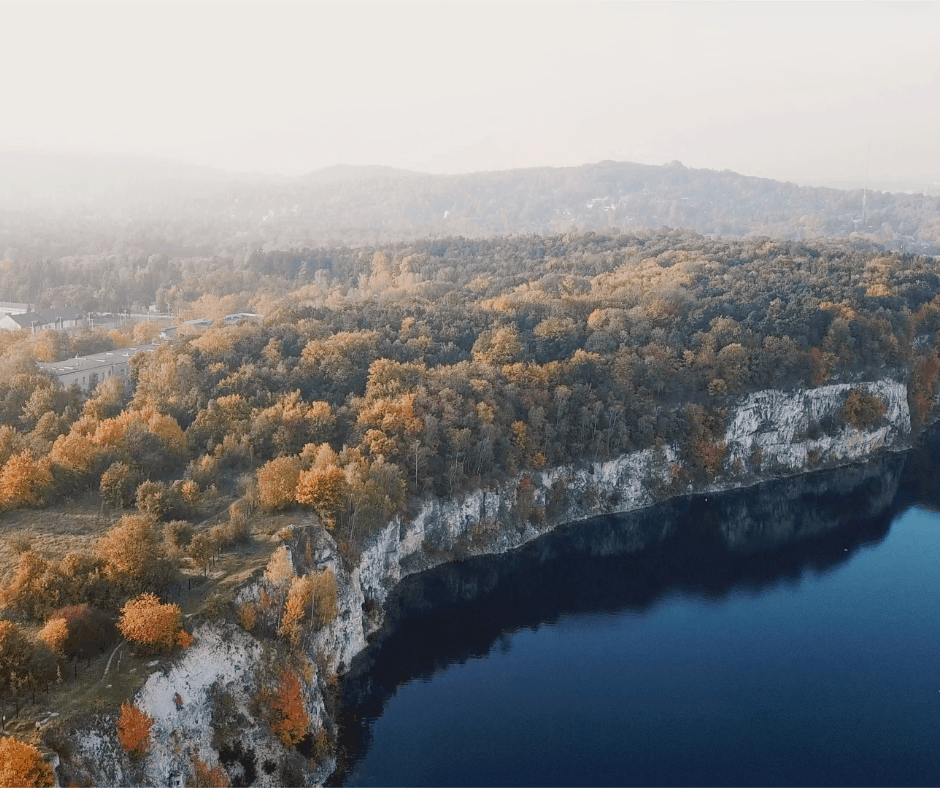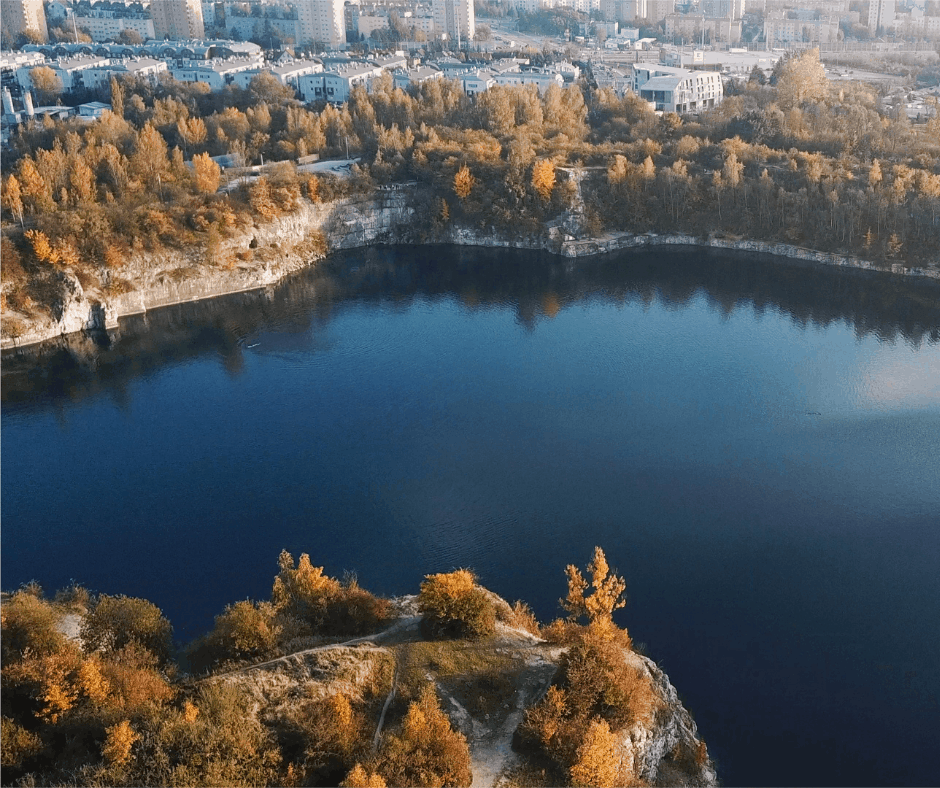 The Zakrzówek Lagoon was created in 1990 after the old limestone quarry was flooded (the water here has a beautiful turquoise color – all thanks to the deposits of limestone that were once mined here; this is also the place where the future Pope Karol Wojtyła worked in the quarry during World War II).
A two-year plan for the development of the Zakrzówek Lagoon has been announced in order to make it available for recreation (so far it is forbidden to swim).
The Old Town of Kraków is visible from several viewpoints on the hill and rocks.
Where does the name of the rocks (the rocks of Twardowski) come from? According to the legend, Master Twardowski ran a school of magic and sorcery among the surrounding cliffs. One day, during an unsuccessful experiment, the laboratory exploded and the explosion created picturesque rocks named after the Master.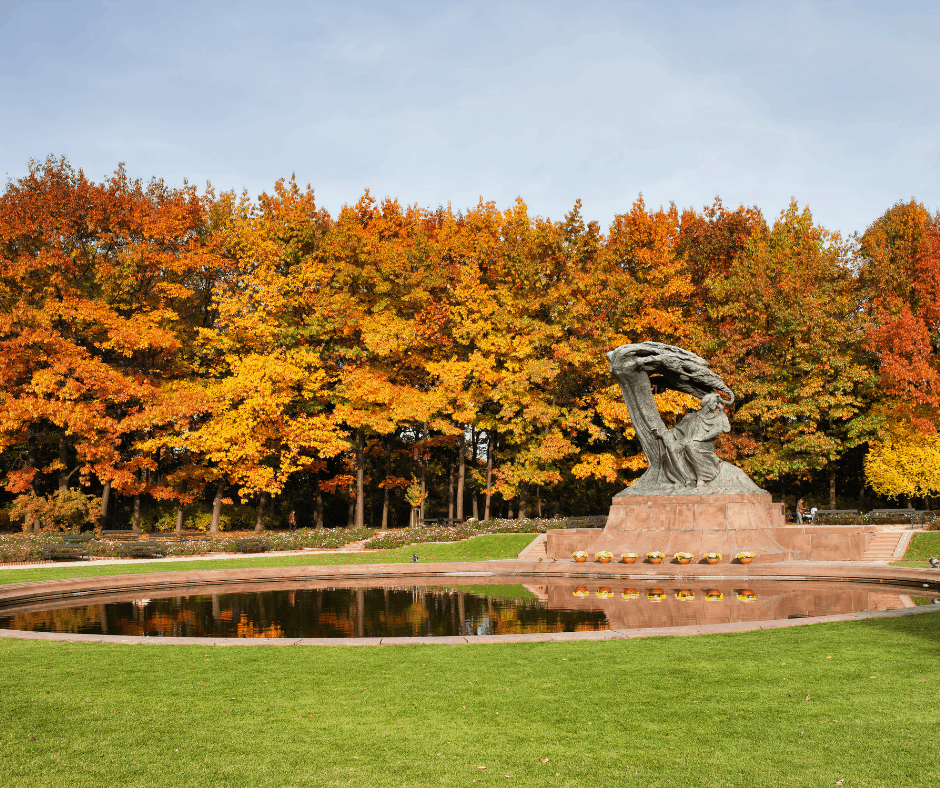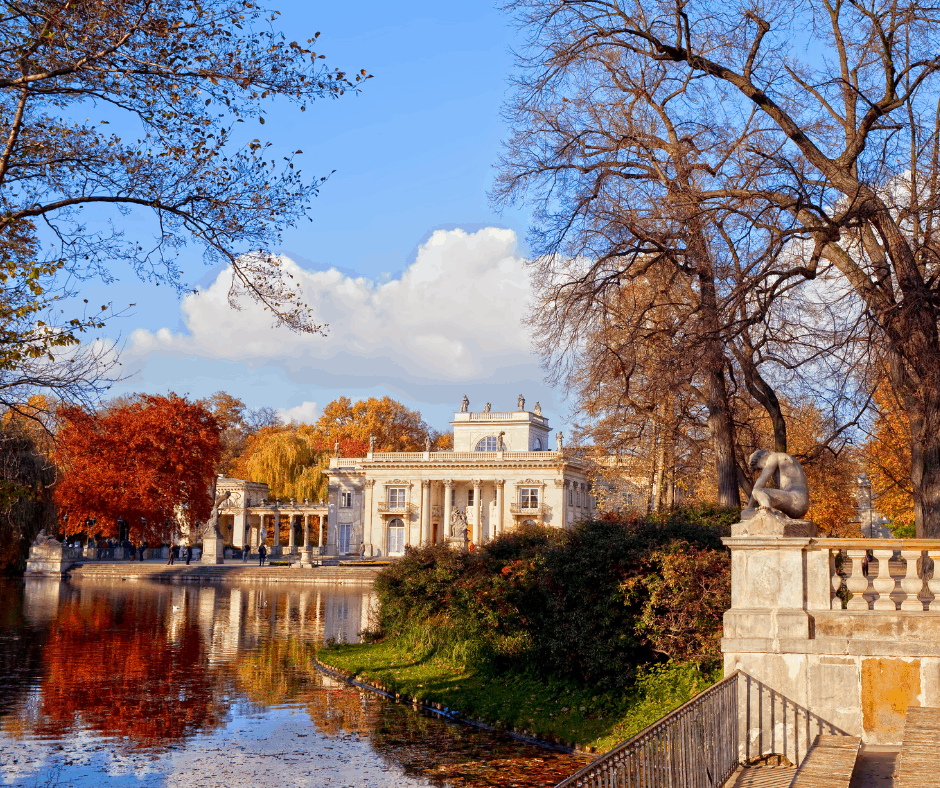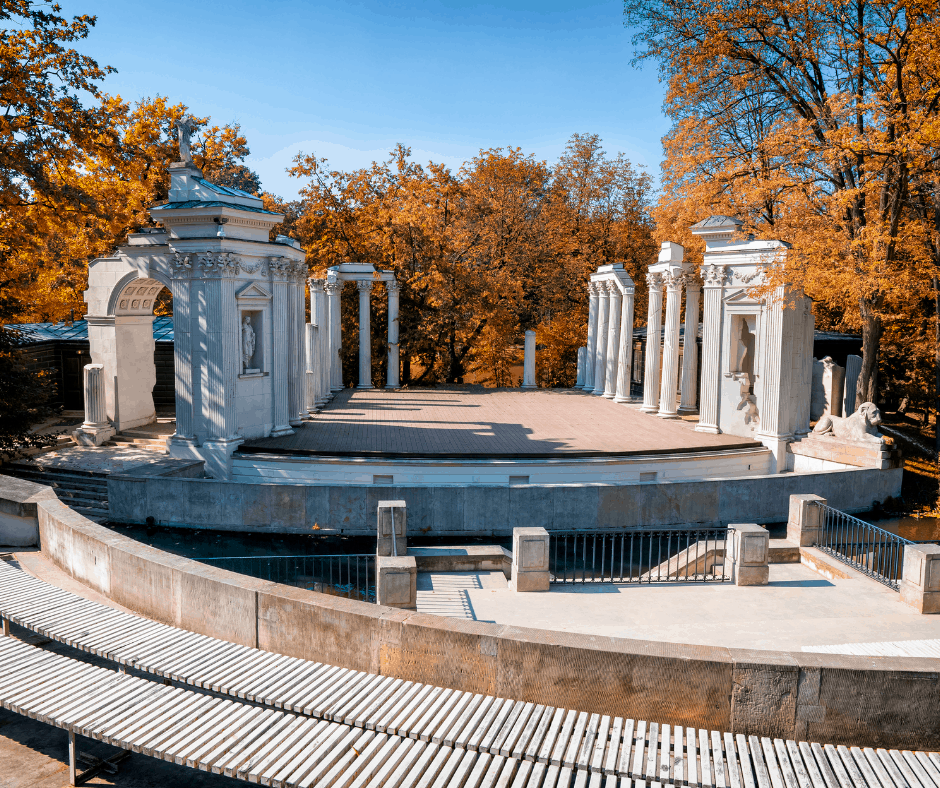 The huge park surrounding the summer residence of the last Polish king. A must-see on your Warsaw (and Polish) bucket list! It can be crowded during weekends but it's also big enough to have a quiet walk in less popular parts of the garden. Amazing during each season – kids can collect chestnuts and colorful leaves during fall, build a snowman and ride a sled during wintertime, observe squirrels in spring, and lie on the grass in summer.
Stores offering grocery home delivery in Poland
As many of you are now looking for home delivery options, we have compiled a list of online stores that deliver grocery shopping in major cities in Poland. We hope our list of shops will make your daily life a little easier in these challenging times!
In the post on our website, you will find organic food stores and regular stores, by city:
COVID-19 regulations and restrictions in Poland
New restrictions in Poland from November 7 until (at least) November 29
Schools are closed (remote learning) until November 29. All (1-8 grades) primary school grades (children 7+), high schools, and universities.
Shops in shopping malls are closed (apart from service outlets, grocery stores, drugstores, pharmacies, renovation and construction products, products for animals, press).
Cinemas, theaters, museums, galleries, cultural centers are closed.
Further reduction of the limit of people in shops. In shops up to 100 m2: 1 person/10 m2, in shops over 100 m2: 1 person/15 m2 (no changes).
Further reduction of the limit of people in churches: 1 person/15m2.
Restrictions in Poland extended until November 29
Restaurants, bars, pubs CLOSED until further notice. They can only sell take-away meals.
From 8 am to 4 pm (Monday to Friday), children up to 16 years of age are not allowed to be outside alone without an adult. This rule does not apply on weekends and when the child goes to school or comes home from school.
New restrictions on public gatherings: no kind of gatherings of more than five people can be organized. This does not apply to business meetings.
It is forbidden to organize weddings, funeral banquets, first communion receptions.
People over 70 years of age are encouraged to stay at home – with the exception of professional activities, shopping or participating in religious ceremonies.
Sporting events without an audience.
Swimming pools, aquaparks, gyms remain closed.
Amusement parks and recreational parks are closed.
Night clubs and discos closed (this does not apply to sports dance clubs and dance schools).
Public transportation -> 50% of the seats or 30% of the total number of seating and standing places.
Beauty, hairdressing and tattoo parlors remain open in accordance with sanitary rules.
Trade fairs, congresses and conferences can be organized online.
Shopping hours for seniors. From 10 am to 12 am, from Monday to Friday, the stores (grocery stores, drug stores, pharmacies) will be open only to seniors 60+. They apply to post offices as well. "Hours for seniors" do not apply to clothing stores, household appliances stores, furniture stores etc.
Subscribe to our monthly newsletters in English to learn about Poland! Once a month you will receive a Newsletter: 'Explore Poland with Kids'. You will find there family-friendly destinations in Poland – beautiful places in Poland worth visiting with children – from city break destinations to hiking in the mountains (lots of practical tips!); things you can't miss in Poland in a given month; dates to remember, holidays, observances in Poland in a given month so you can mark your calendars accordingly: