Poland in June: tips for making the most of your summer in Poland
Our Partner of the Month
Order online French 
macarons made in Poland. A box of delicious sweets is a perfect gift idea for your family and friends (or for yourself!). Click here to select the best flavors and order courier delivery.  

Beach towns and Baltic seaside resorts in Poland
Hel Peninsula / Półwysep Helski – for those looking for wide sandy beaches or those who want to learn windsurfing
Hel Peninsula is one of the most picturesque destinations in Poland. Just beautiful. It's 34-km long, narrow (100 m at the entry to the Peninsula in Władysławowo, 3 km at the end in Hel city) sandy land with pine forest and dunes.
Along the Peninsula there is a road, bike path, and rail track – so you can get there even by train – no need to suffer in holiday traffic!
From the north, there are wide sandy beaches of the Baltic Sea, and from the other side, there is the Bay of Puck (Zatoka Pucka) that offers good conditions for windsurfing and kitesurfing. The Peninsula is so narrow that it is easy to walk from one shore to another. The perfect destination for families with smaller children, as well as with older kids who want to learn windsurfing.
If you would like to learn or practice windsurfing and kitesurfing go to Chałupy (the number one destination in Poland for surfers). You can go windsurfing in Jastarnia and Jurata too.
Go to Jurata if you are looking for beaches that are not very crowded even during the high season. It's a perfect destination for family holidays. The only disadvantage… in most of the restaurants in Jurata, prices are higher than in Warsaw;)
Jastarnia offers more restaurants, stores, and hotels than Jurata and it's cheaper. However, more crowded.
Władysławowo is one of the most popular summer destinations in Poland, meaning – extremely packed during holidays.
Hel – a city at the end of the Peninsula. Staying at the Hel Peninsula you can go there for a half a day trip during rainy days (to visit the port, lantern, seal center).
More about Półwysep Helski and other beach towns in Poland in our post on the website.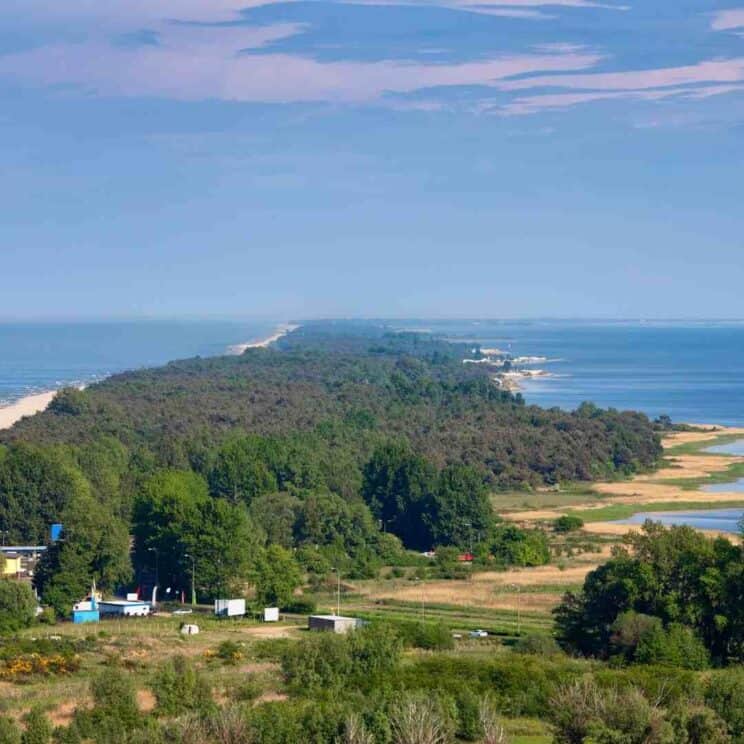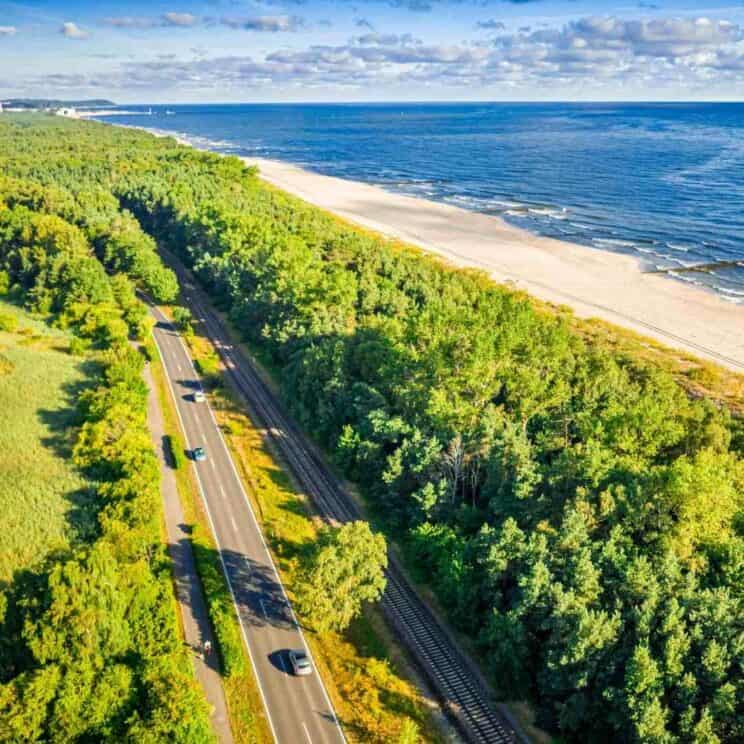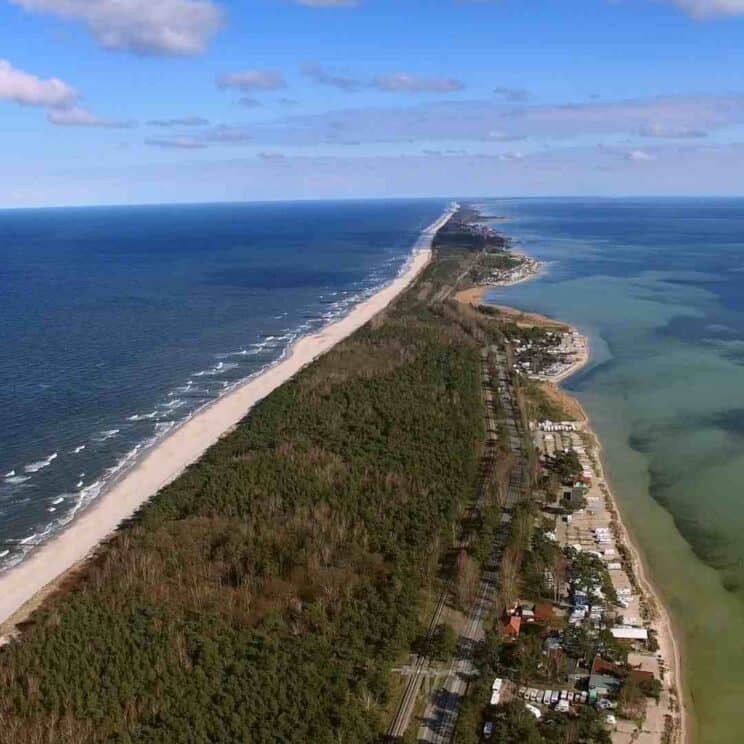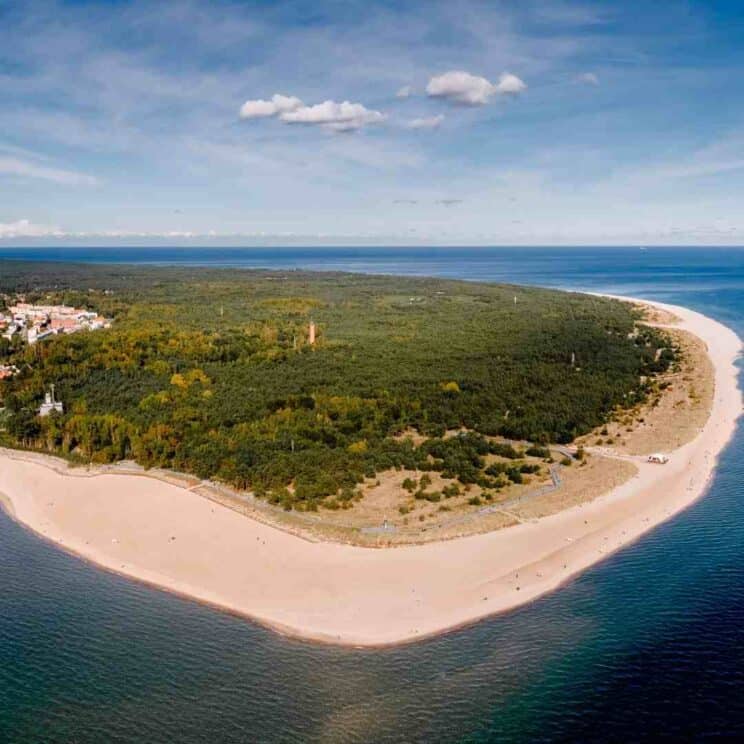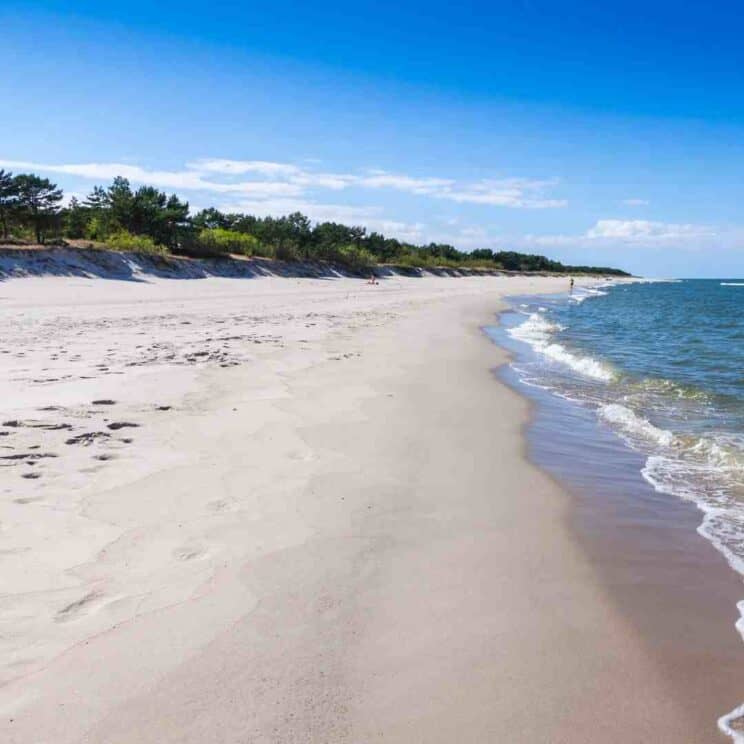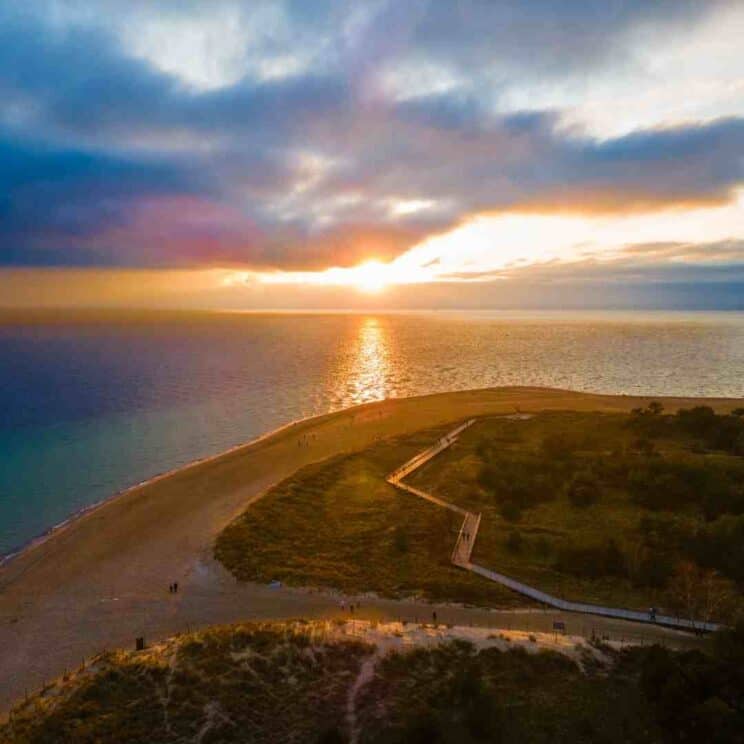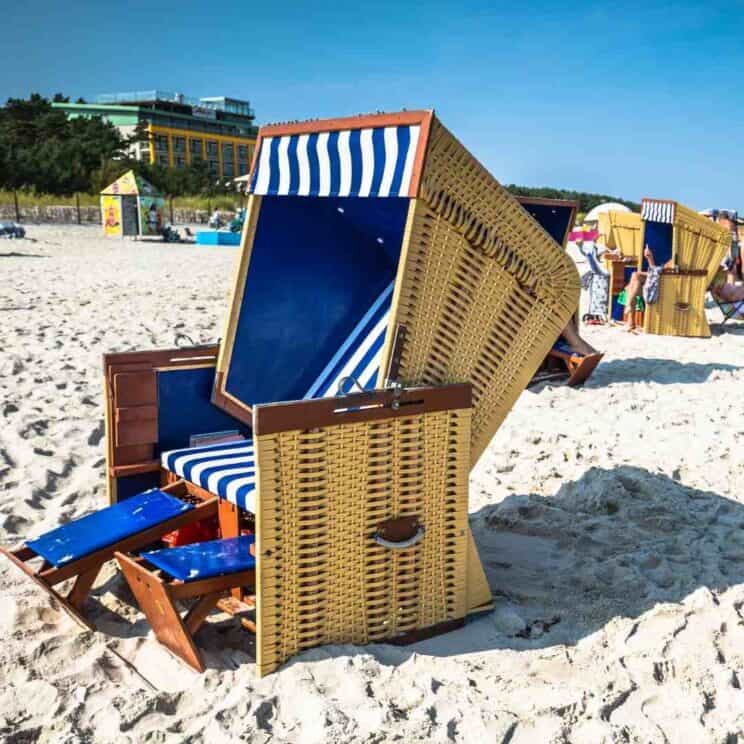 The city of Sopot – the resort on the Polish Baltic Sea, where it is easiest to get to (by plane, train, car)
If you do not live near the Polish coast, and you want to go to the Baltic beach – choose the city of Sopot. The city is well connected – you can get there by train (to Sopot or Gdańsk), by plane (Gdansk Airport) or by car – via the highway.
The city is big and you will find many apartments for rent and hotels, including hotels right on the beach.
Sopot is a popular destination for a romantic getaway, meeting friends (there are a lot of restaurants, pubs, discos) but also for a family trip – there are playgrounds on the beach, many restaurants have playgrounds, and hotels offer various attractions for children.
It is worth visiting Sopot in the low season (July, August), also in winter. Tourist infrastructure works here all year round.
More about Sopot and other beach towns in Poland in our post on the website.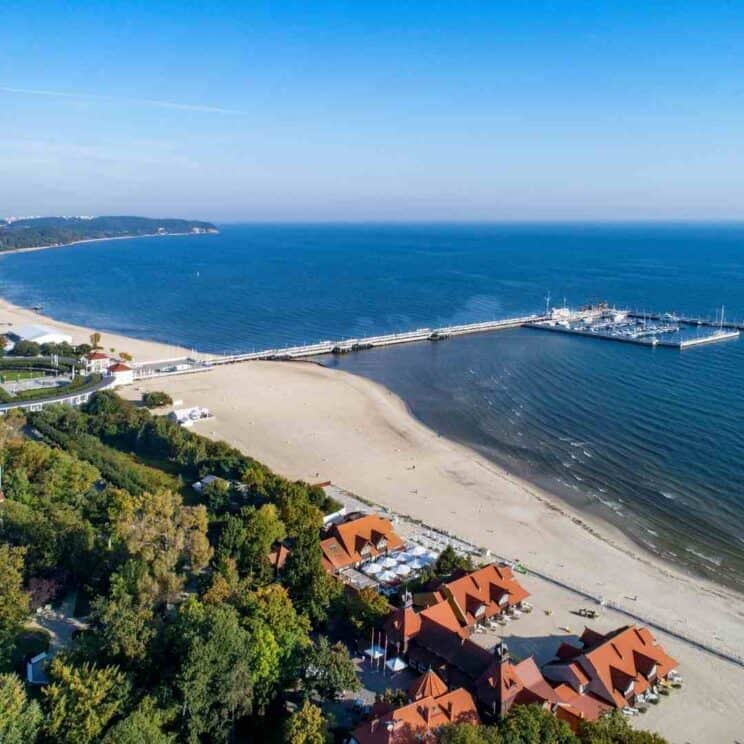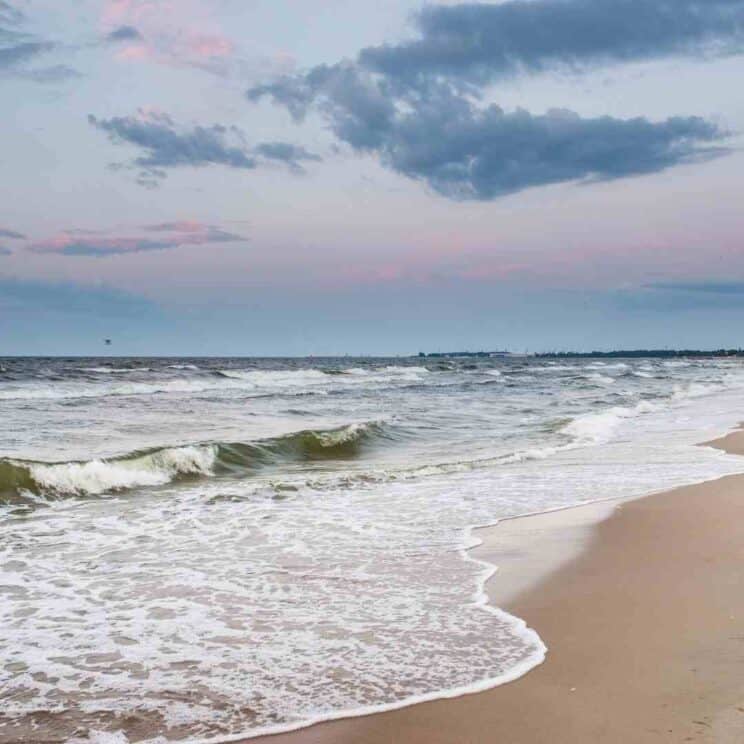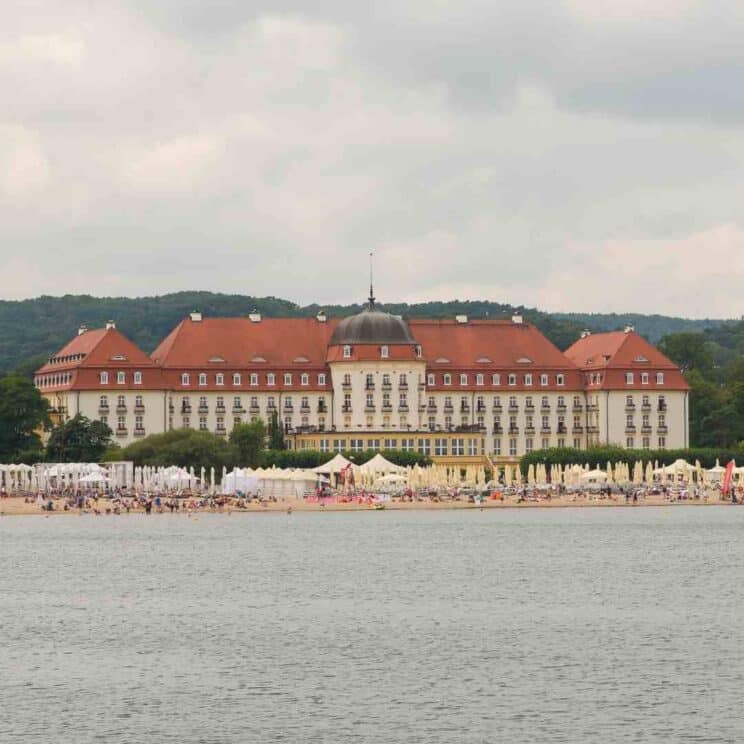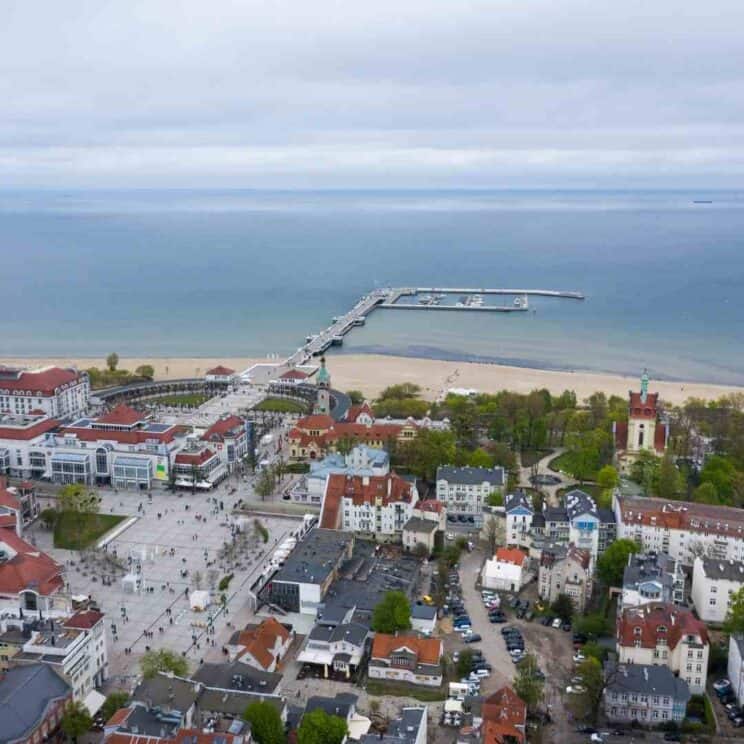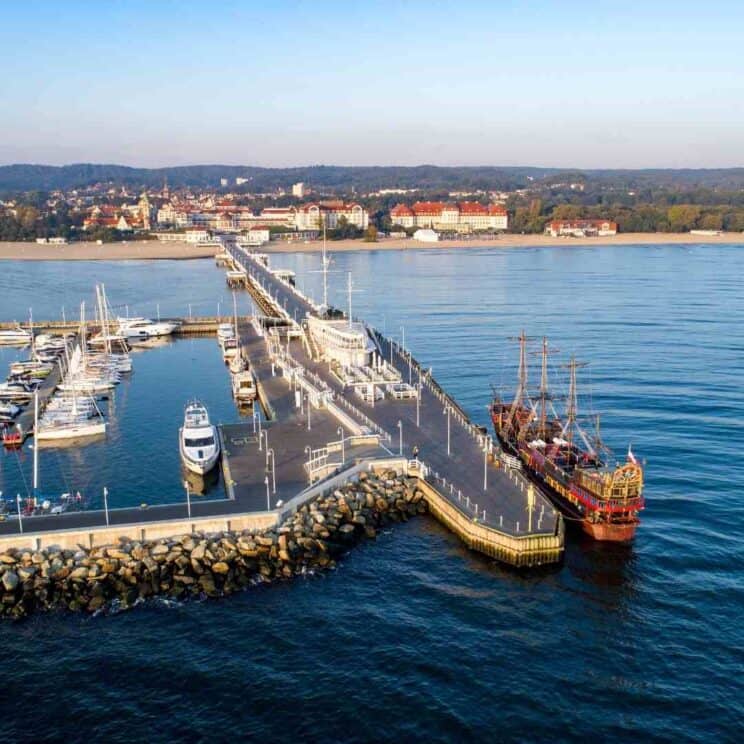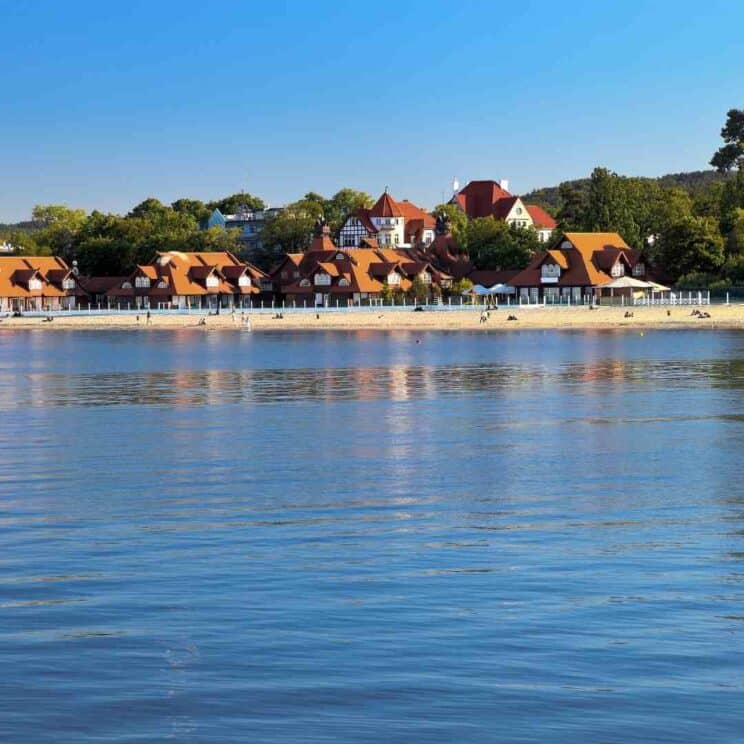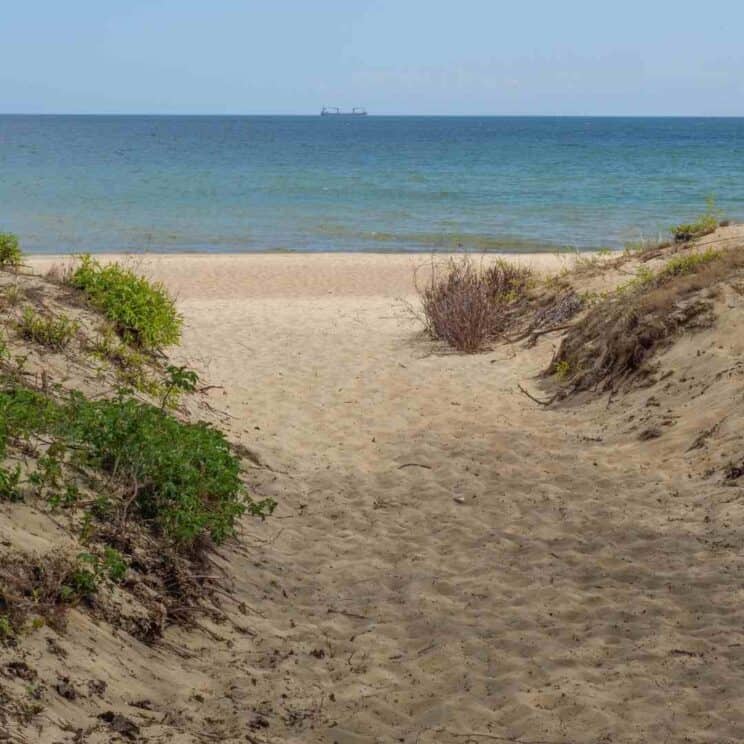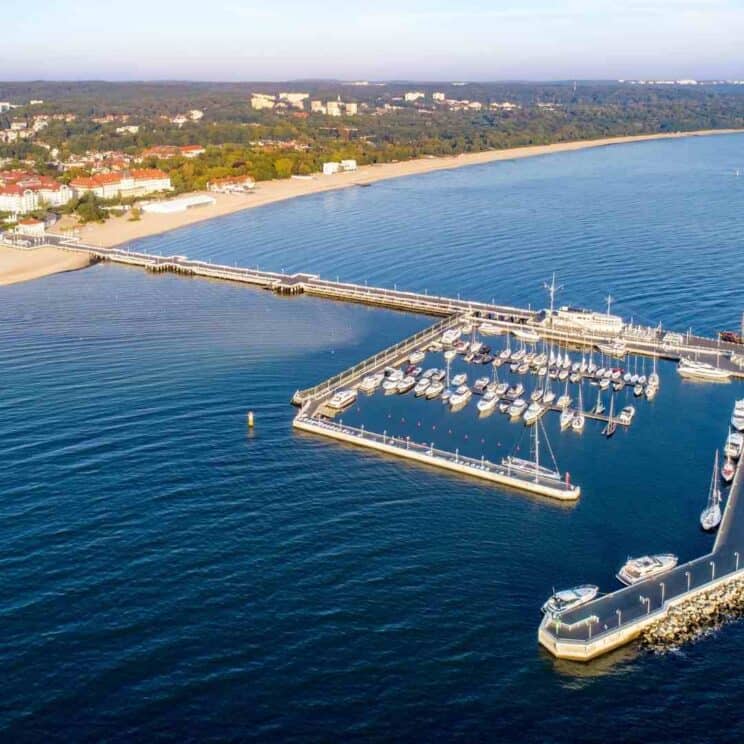 Beautiful lakes in Poland
Śniardwy Lake (Jezioro Śniardwy) – Poland's largest lake
Śniardwy Lake (the largest lake in Poland, called the Masurian sea, with an area of over 100 km²) – is located in Mazury (in the Land of the Great Masurian Lakes – Poland's largest cluster of lakes connected by canals), in the Masurian Landscape Park, near Mikołajki (the summer capital of Masuria). The lake has 8 islands and numerous bays, some of which are like separate lakes.
Śniardwy Lake has a connection with many surrounding lakes, through which it connects with Lake Mamry (second largest lake in Poland) creating together the Great Masurian Lakes (Wielkie Jeziora Mazurskie).
The surroundings of the Śniardwy Lake – like all Masuria – offer many tourist attractions and accommodation options.
More about Śniardwy Lake and other lakes in Poland in our post on the website.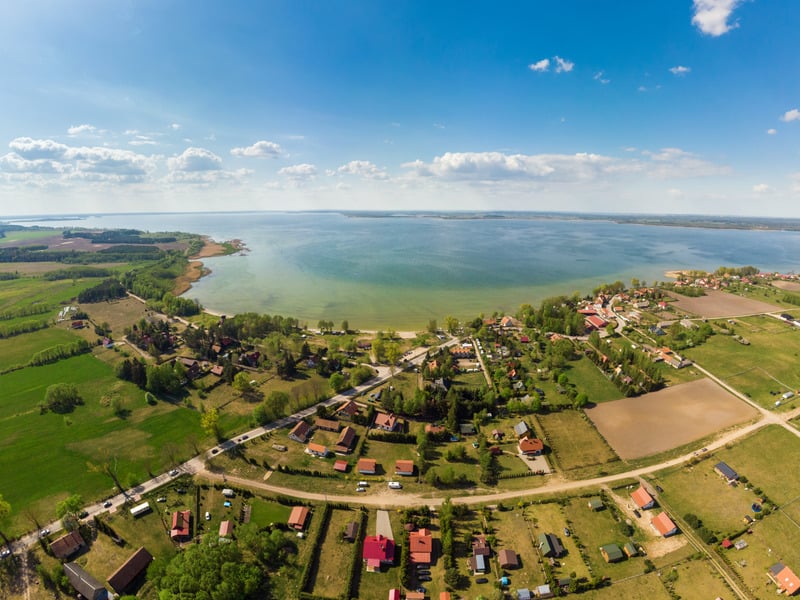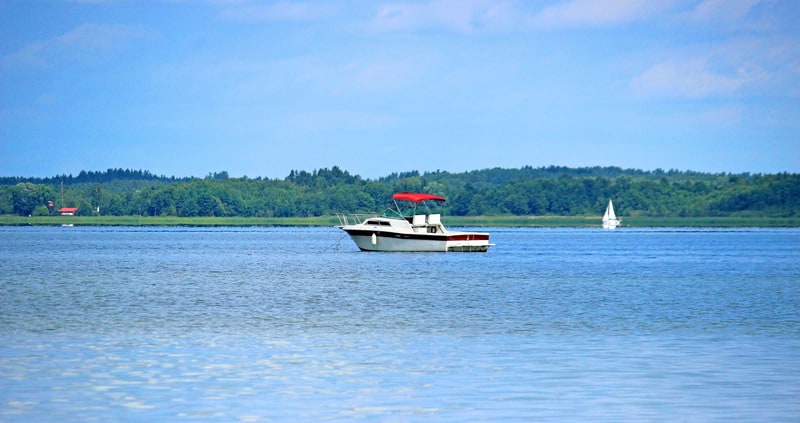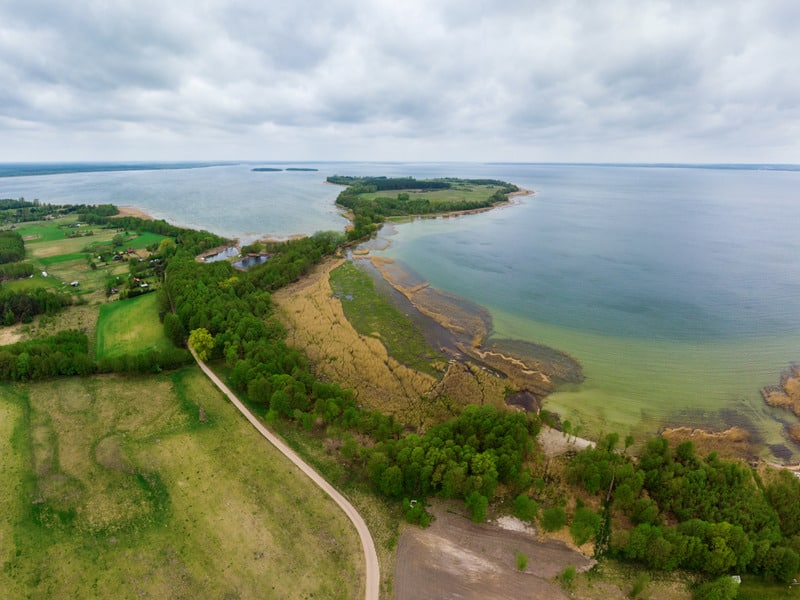 Morskie Oko (Eye of the Sea in English) – the largest mountain lake in Poland
Morskie Oko is the largest lake in the Tatra Mountains, located at an altitude of 1,395 m above sea level. You can reach the Morskie Oko Lake by foot – the trail is about 8 km long (hiking time is 2 hours 25 minutes). Morskie Oko itself makes a very big impression, also on children – it's a truly stunning lake. The route to Morskie Oko runs along an asphalt road which is usually walked by hundreds – if not thousands – of tourists (in July and August, Morskie Oko is visited by about half a million tourists). There is only one way to avoid the crowds and enjoy the exceptional nature of the Morskie Oko Lake – set out on the trail when the rest of the tourists is still at their hotels (enter the trail at about 7-8 am).
More about Morskie Oko Lake and other lakes in Poland in our post on the website.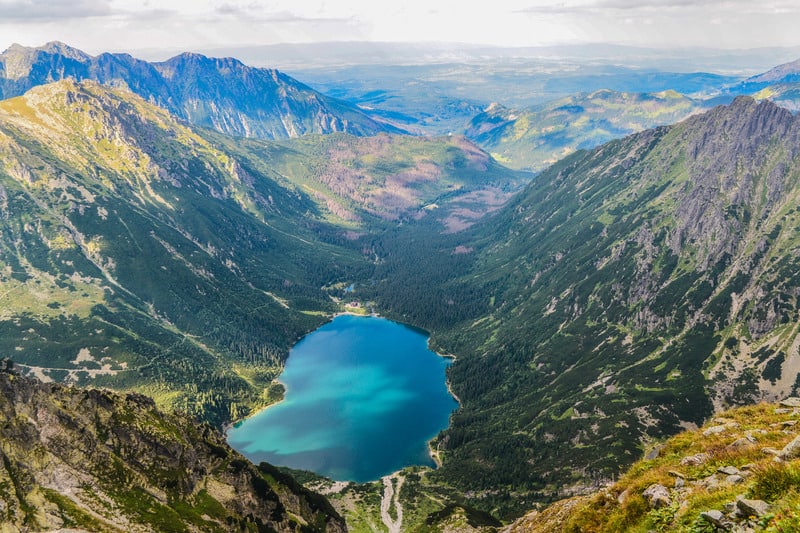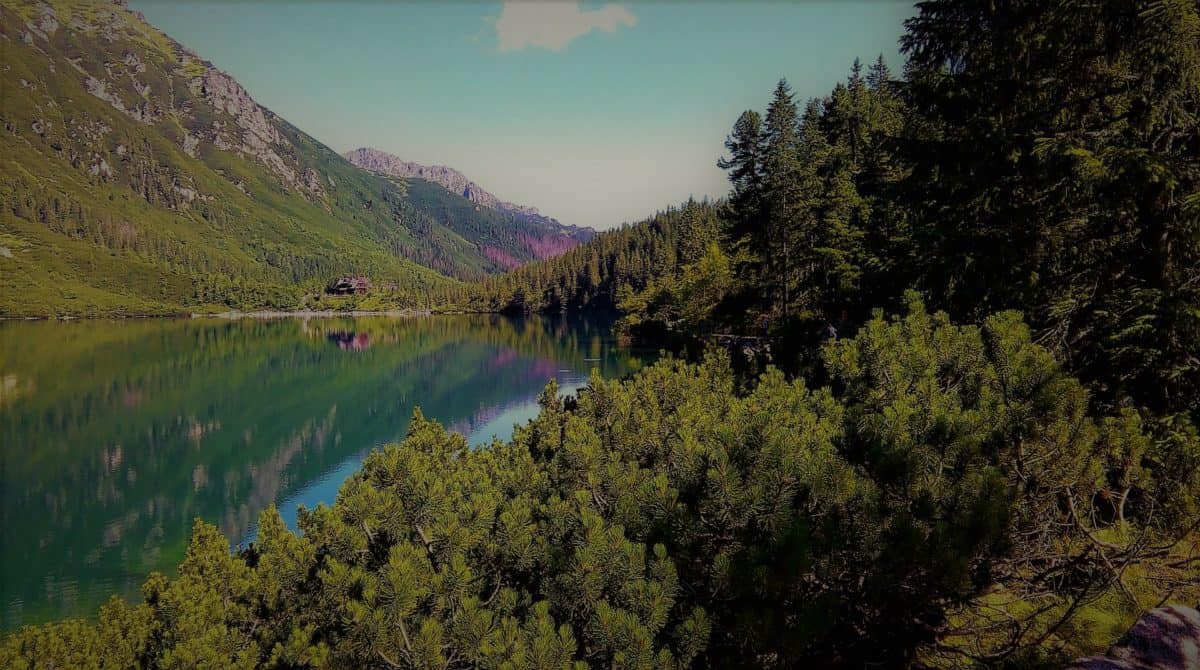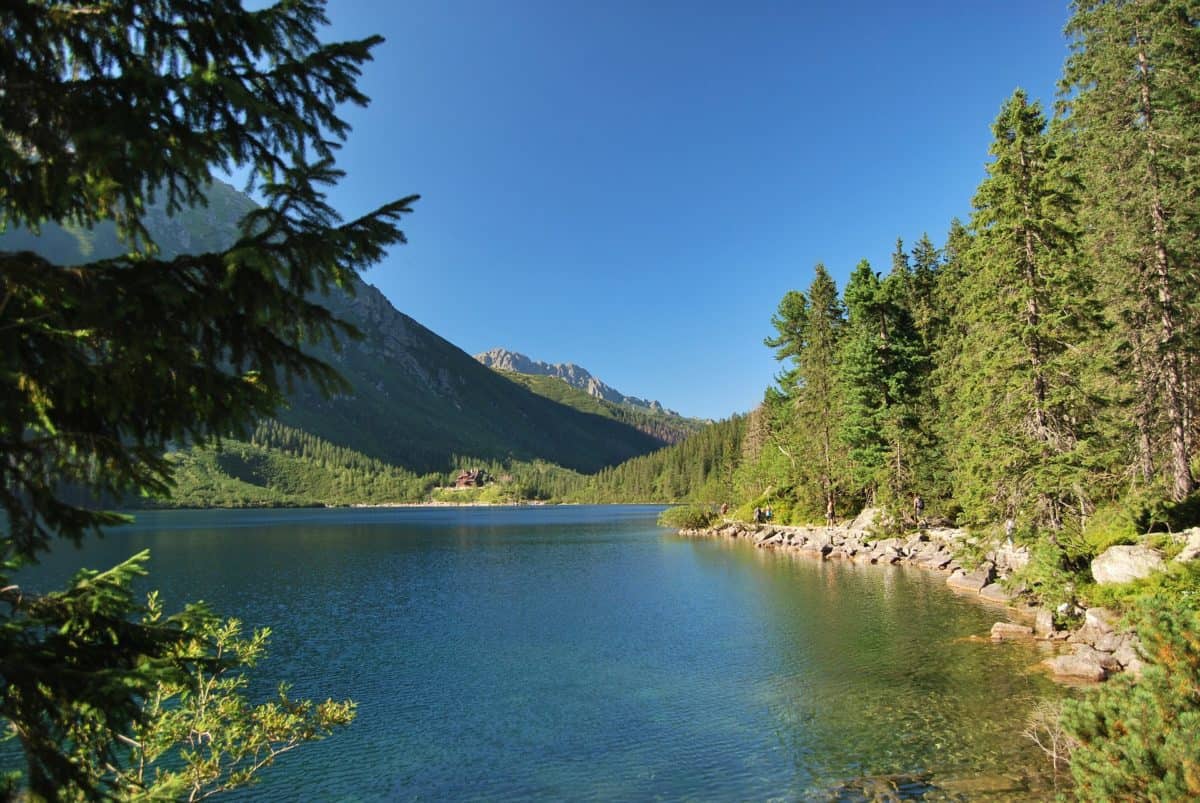 Weather in Poland in June
The astronomical first day of summer (when the Sun reaches its highest point in the sky – the summer solstice) falls in 2021 on June 21. In Poland, the summer solstice is the day with the most hours of sunlight of the whole year (16 hours 46 minutes, sunrise: 4.14 am, sunset: 9 pm) and is seen as the end of spring and the beginning of summer. Meteorologically speaking, summer in Poland begins on June 22, with autumn starting on September 23.
Technically, the spring season lasts until June 22 but June in Poland is considered as a summer month. After all, it's the time when school summer break starts (end of the school year in Polish schools in 2021: June 25). Average monthly temperature in June in Poland is 16,6°C / 62°F, and average monthly rainfall level is 69 mm (the second highest after July).
Read more about the weather in Poland in summer.
Things you can't miss in Poland in June
Queen of 

June

 in Poland – strawberry
Strawberry (truskawka) does not require any special presentation;) They are available in Poland during summertime in bulks. People eat them raw, with sour cream, sugar, whipped cream, cooked (kompot drink), strawberry pies, strawberry jelly, meringue with strawberries. Strawberry smoothie (koktajl truskawkowy) is a highlight of every summer (in Poland, traditionally prepared with kefir – a fermented milk drink full of probiotics).
Some strawberry species in Poland are entered into the register of Protected Geographical Indications, for example, truskawka kaszubska (from Kaszuby – the Kashubian District in Pomorskie Voivodeship) which is famous for larger sugar content in fruit (which makes it a perfect strawberry to prepare jams).
There is a long tradition in Poland to sell strawberries in a special punnet (a fruit basket made of woodchips, about 2 kg of strawberries) called in Polish łubianka or kobiałka. Punnet is one of the pioneers of fruit reusable containers in Poland. It's obvious to Poles that when they go strawberry shopping they take their kobiałka from home.
Find out more about other summer fruits in Polan in our delicious photo guide to the best Polish fruits to eat during summer.
Strawberry's smaller wild sister – wild strawberry, woodland strawberry (poziomka)
Wild strawberries in Poland grow in open fields, forests, meadows. They look like tiny strawberries, are extremely delicate and rare. Their taste and aroma are exceptional. In the past, when many children in Poland spent their summer holidays in the countryside, kids used to put strawberries on dry blades and offered them to their mothers and grandmothers. You don't have to go to the forest for wild strawberries anymore. You can buy them at local bazaars – they are sold in small boxes and are usually quite expensive (especially compared to regular strawberries).
Find out more about other summer fruits in Polan in our delicious photo guide to the best Polish fruits to eat during summer.
Polish fields of gold – rapeseed/canola
A typical Polish countryside landscape at the end of May and in June – vast yellow fields of blooming rapeseed (rzepak). Rapeseed oil (olej rzepakowy) and rapeseed honey (miód rzepakowy) are very popular in Poland. Canola oil is used for frying and salads. Canola honey (miód rzepakowy) – due to large rapeseed cultivation in Poland – is one of the cheapest kinds of honey. It has a very light straw color and almost white after crystallization.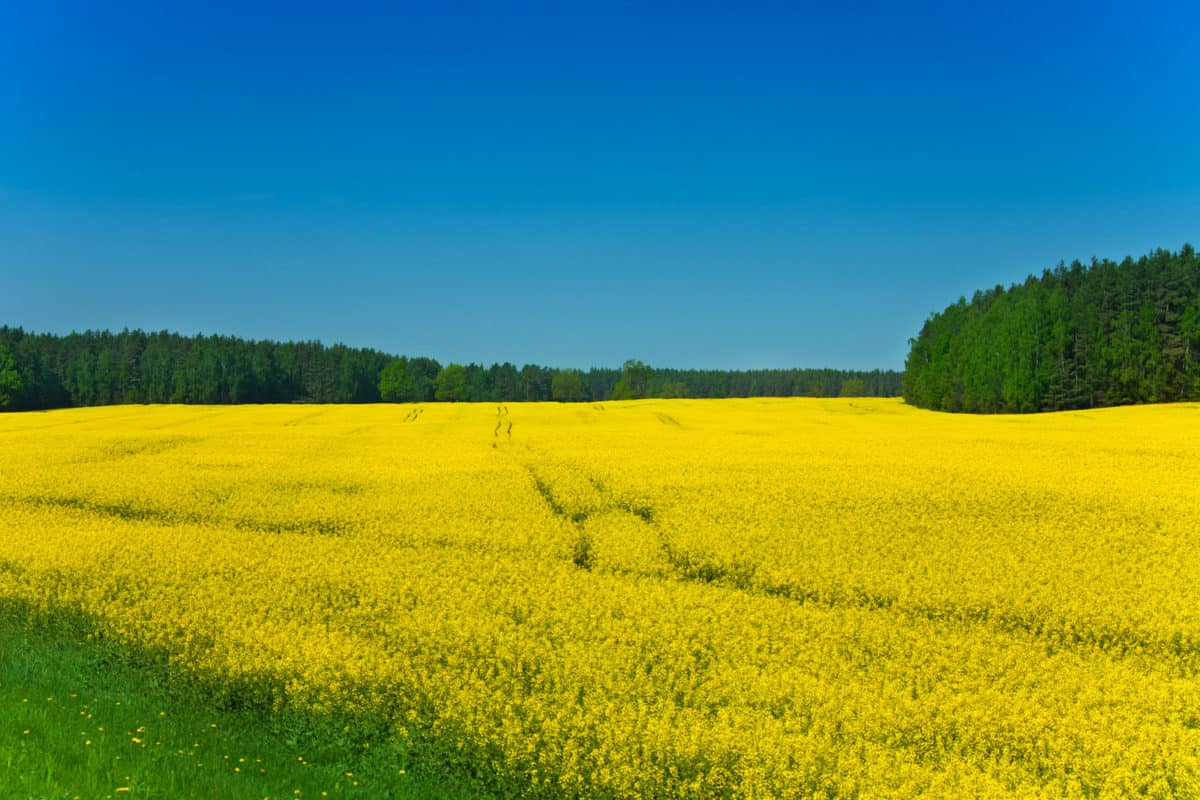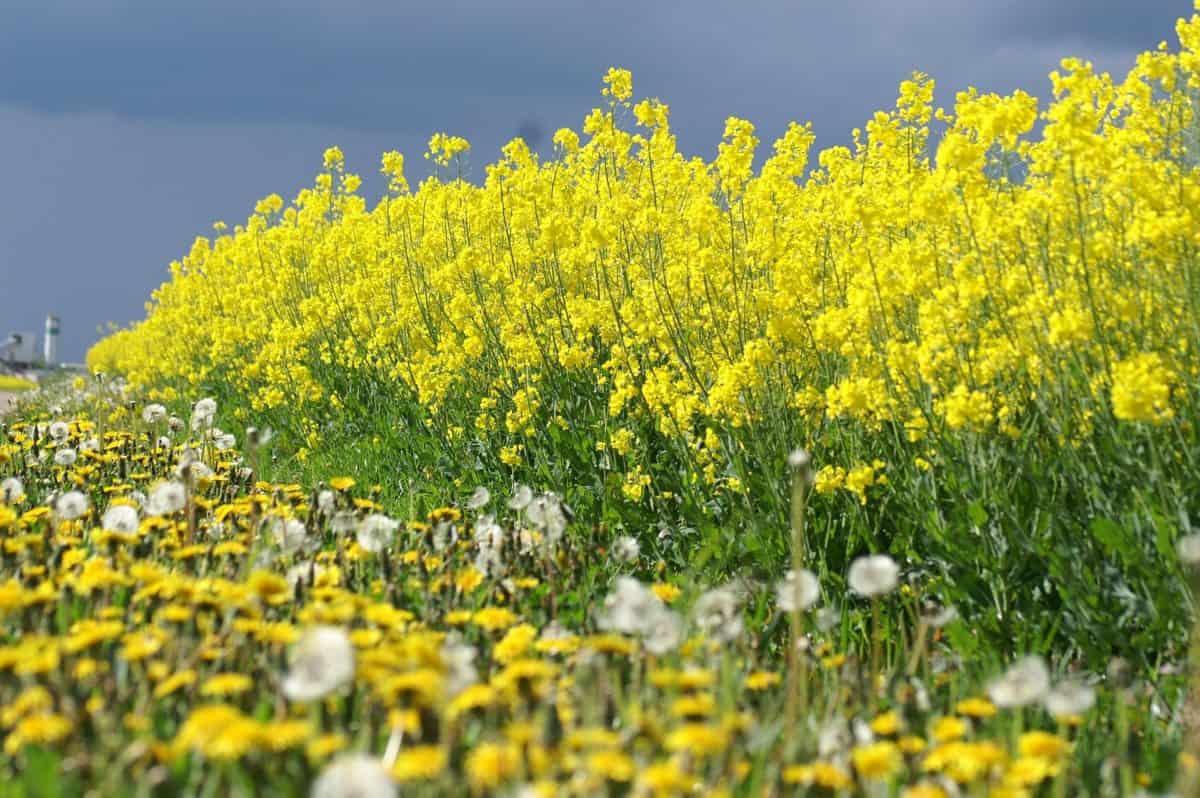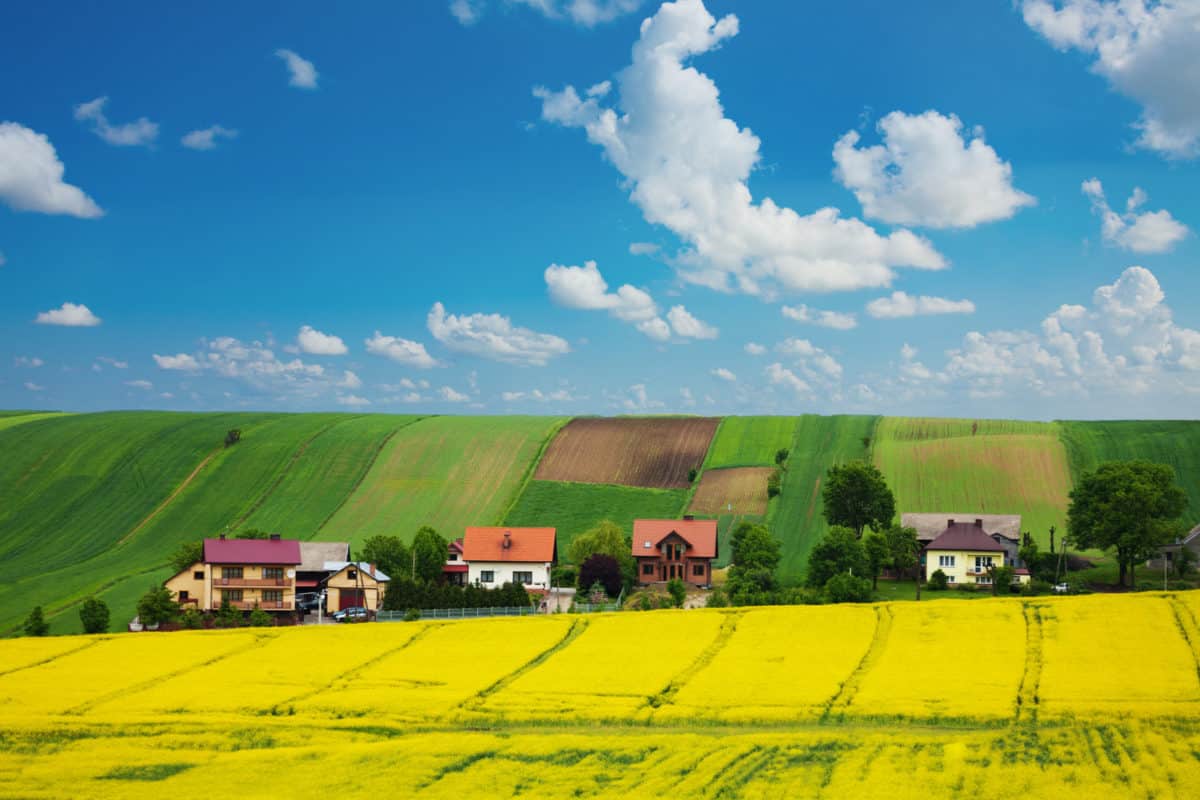 Countless petals – peonies 
Gardens in Poland in June are in full bloom with countless flowers, including peonies (in Polish piwonie or peonie) which are available only for a short period of time in June.
Peony is one of the most popular flowers found in Polish traditional home gardens. It has many colors (pink, red, white) and a very nice fragrance. The beauty of these plants lies in the multitude of flower petals, which, when developed, often form the perfect ball.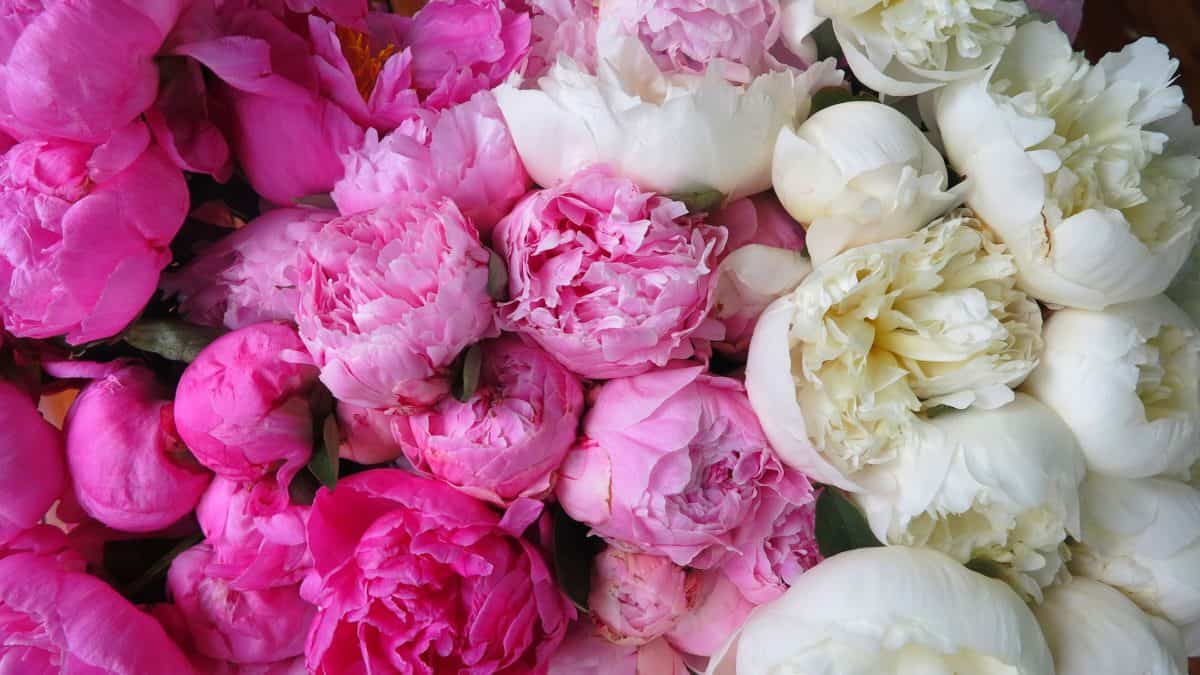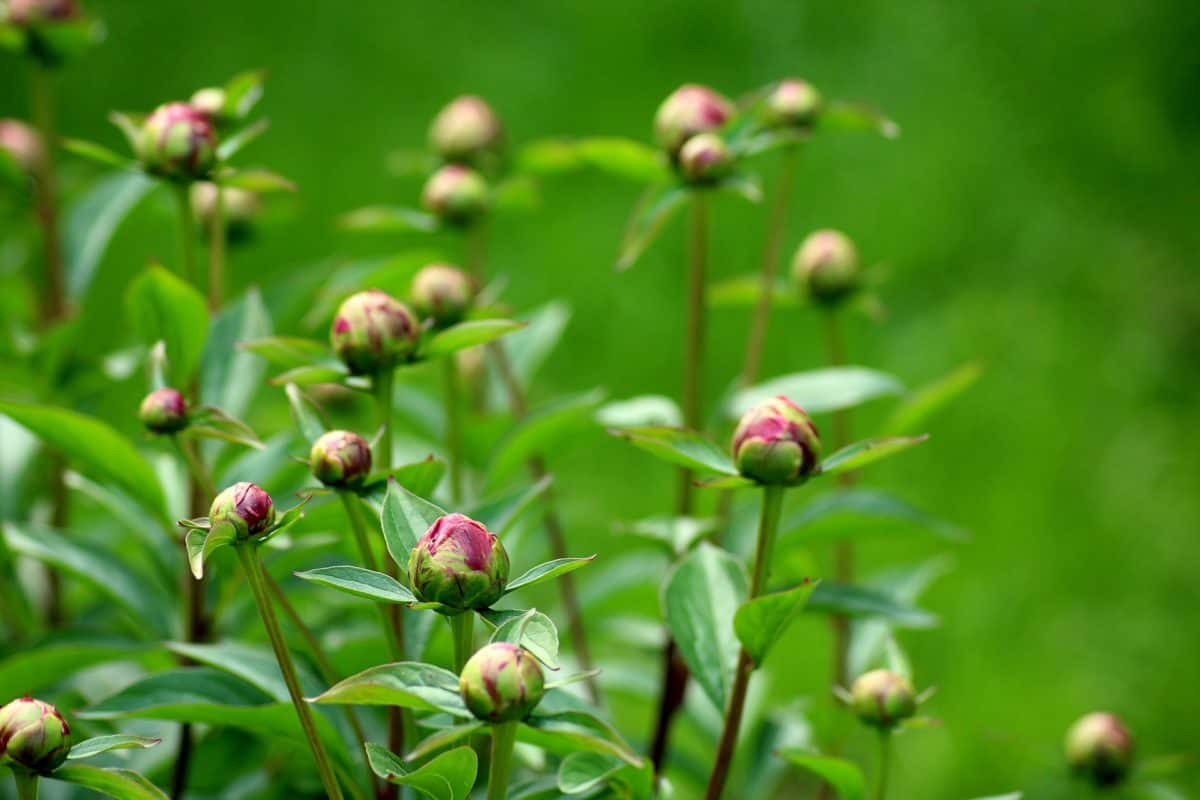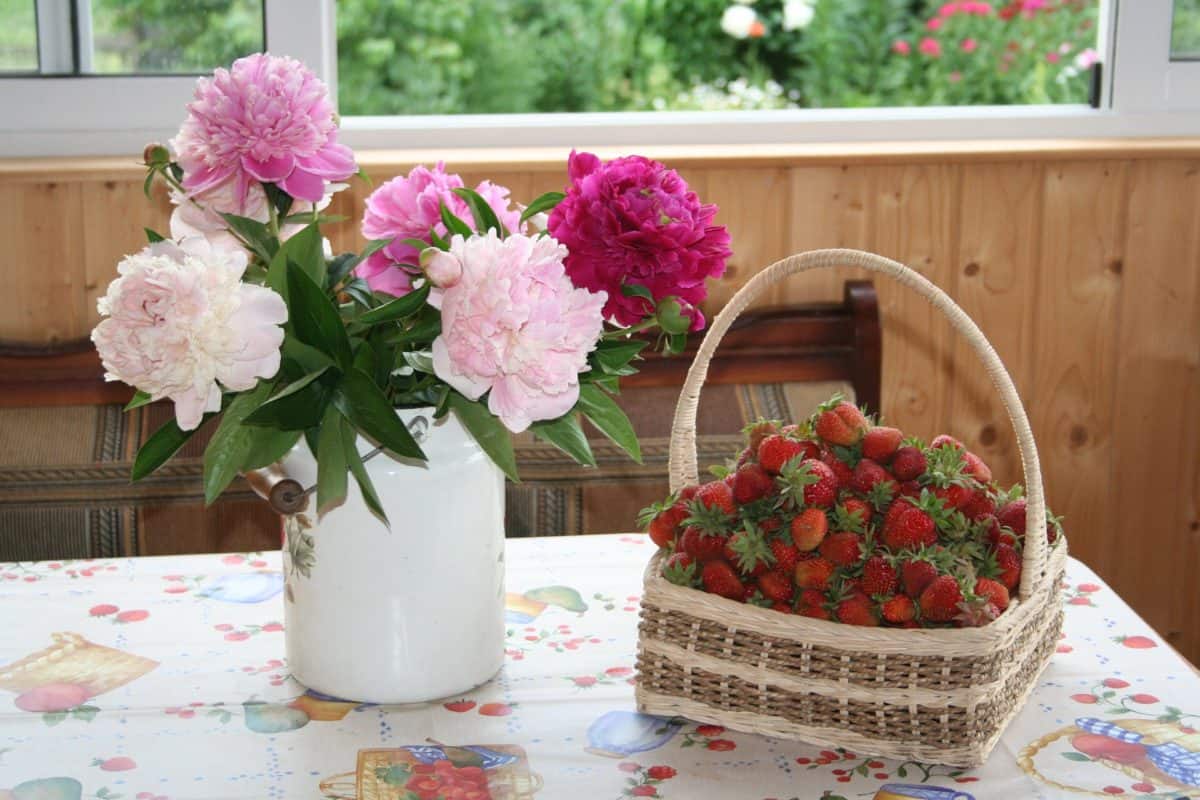 Red poppies and blue cornflowers
One of the most beautiful, unforgettable views of June in Poland are the fields and meadows with blooming poppies and cornflowers. Stunning, isn't it?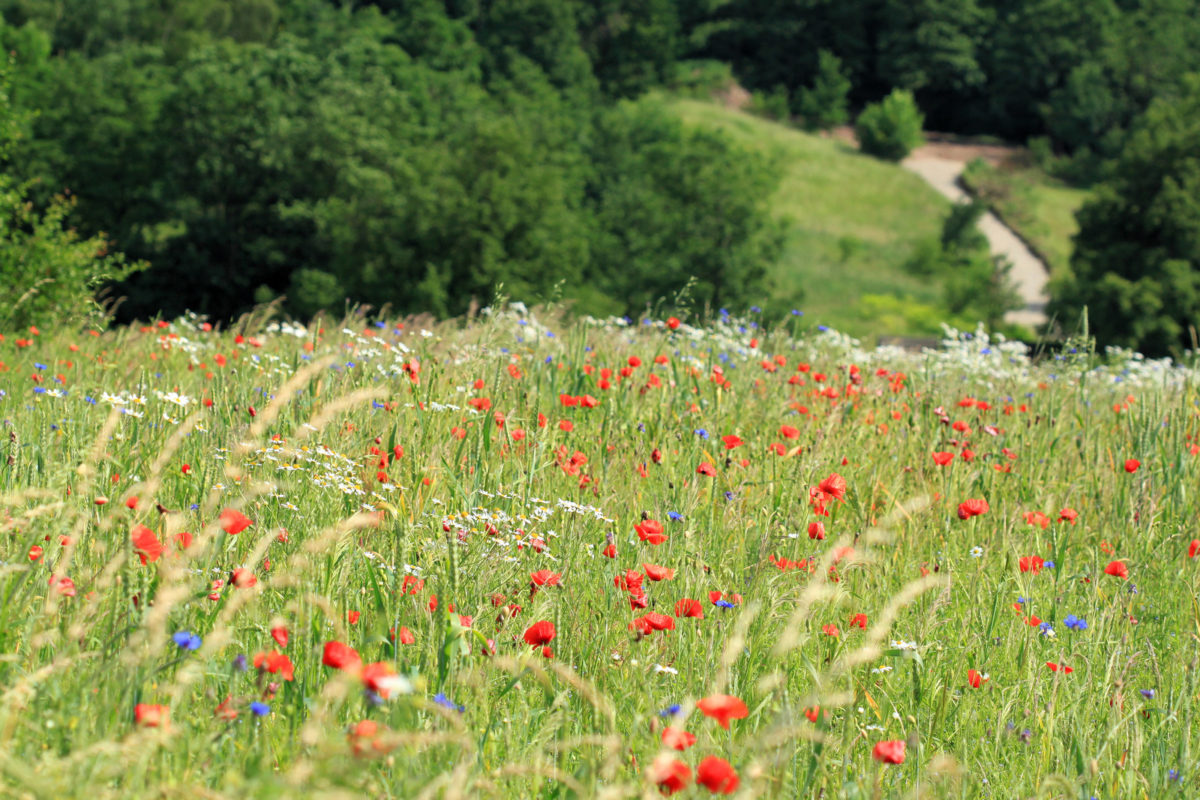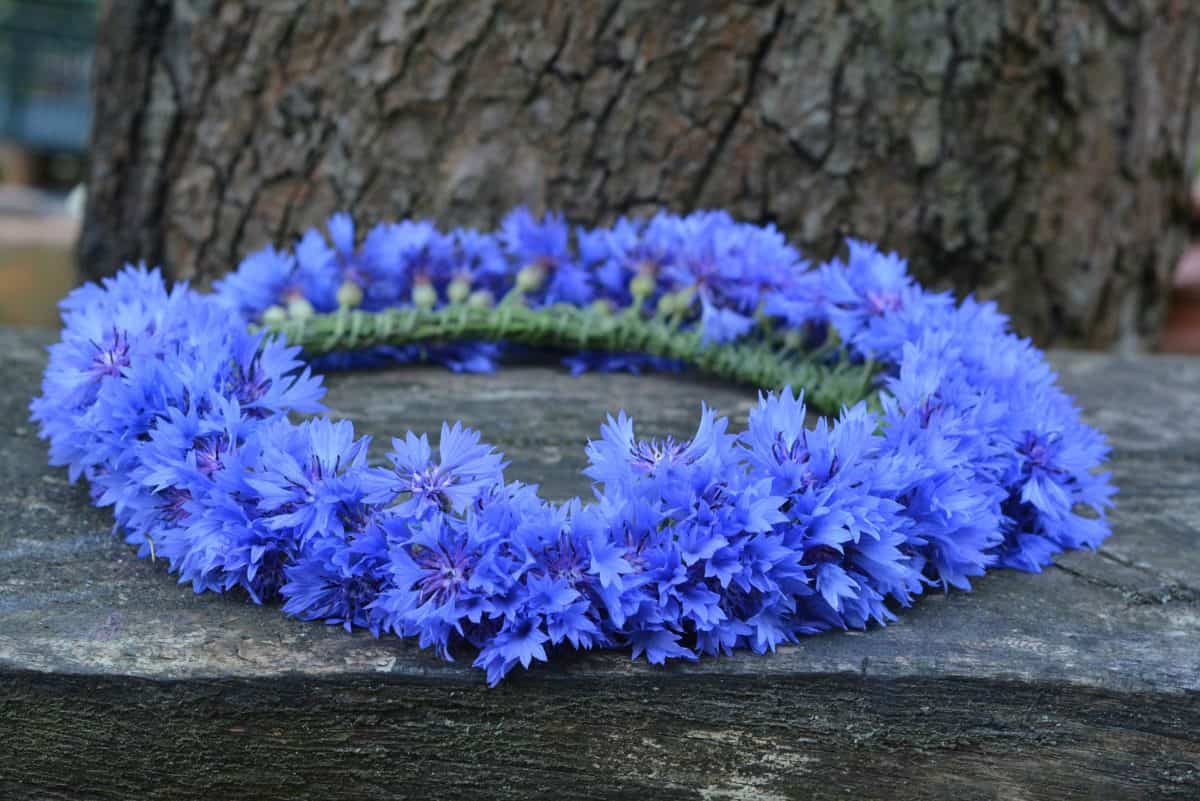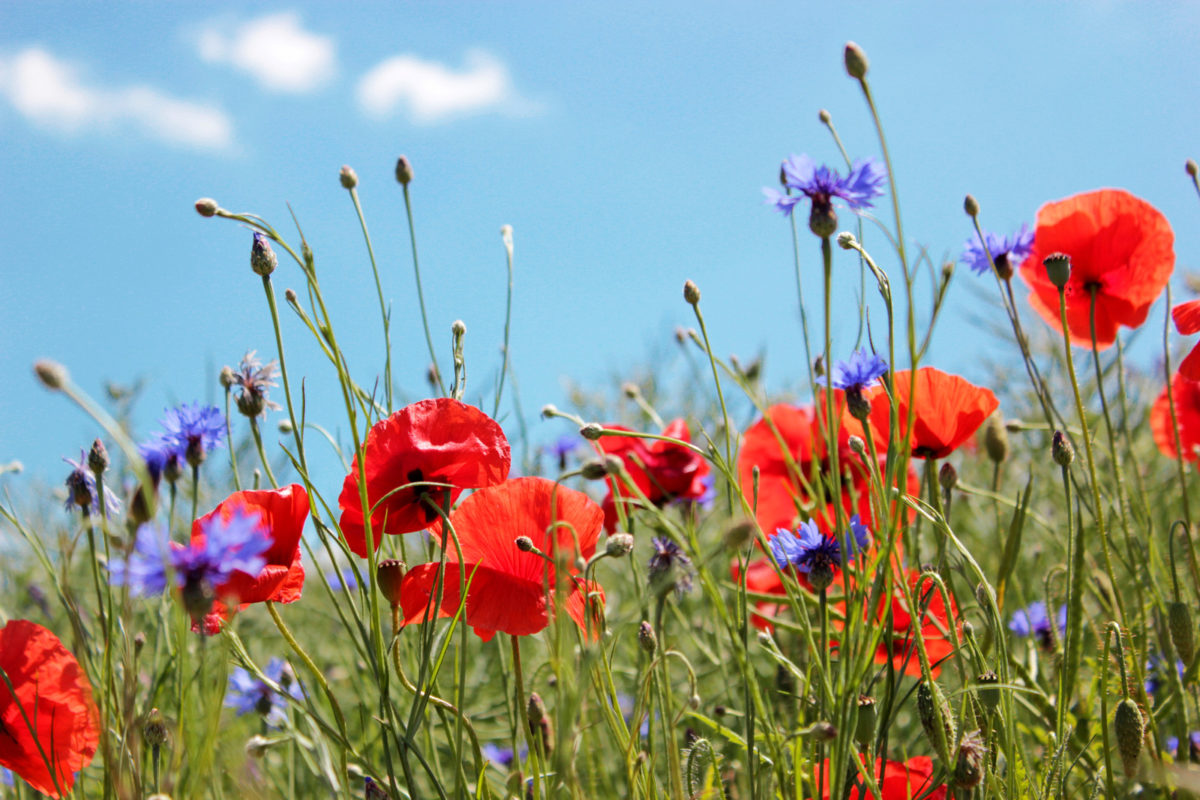 Shopping Sunday and trade ban in Poland in June 2021
In June 2021, there is one shopping Sunday in Poland: June 27. Click here to read our post about shopping Sundays in Poland in 2020. Read our post with the list of online stores in Poland delivering groceries to home.
Public holidays and celebrations in Poland in June 2021
Children's Day 
Kids receive gifts. Schools and kindergartens host special events for kids – picnics, concerts, games, sports competitions, etc. There are many events for children organized all over Poland by the city authorities, institutions, theaters, restaurants. Let's see what will be on in Poland this year!
Corpus Christi / Boże Ciało
Bank/public holiday in Poland. Stores, malls, shopping centers are closed. Only some smaller local convenience stores can be open and stores at gas stations. The Catholic church organizes in each parish huge outdoor procession (in many places in Poland traffic is stopped during the processions). The procession stops at four altars temporary built on the streets. Girls dressed in white scatter flower petals. The altars are decorated with birch-tree twigs which can be later taken home and are kept the whole year to protect a family.
The astronomical first day of summer
Meteorologically speaking, summer begins on June 22. The beginning of astronomical summer is also the longest day of the year. The sun will rise at 4.14 am and the sunset will start at 9 pm. Our post about the weather in Poland in June.
St. John's Night / Wreaths (Noc Świętojańska / Wianki)
The holiday has a pagan background (a pagan name is Sobótka meaning fire). Nowadays, it is mostly the opportunity to celebrate midsummer with various festivities, including concerts, singing songs, bonfire jumping. Women wear wildflower wreaths that later are thrown into river or pond.
Father's Day
It's not as loudly celebrated as Mother's Day (celebrated in Poland on May 26), however, each mother makes sure that children at least hug their father;)
End of the school year in Polish schools
The last day of the school year is celebrated with speeches, concerts, shows. Teachers get flowers. Parents of younger kids usually take a day or a few hours off to participate in the ceremonies. In 2021, the school year will resume on Wednesday, September 1. Click here to read our post about summer and winter school breaks in Poland.
Read more about public holidays and dates to remember in Poland in summer 2021.
Subscribe to our monthly newsletters in English to explore Poland and to learn about Poland! Once a month you will receive a Newsletter: 'Explore Poland with Kids'. You will find there family-friendly destinations in Poland – beautiful places in Poland worth visiting with children – from city break destinations to hiking in the mountains (lots of practical tips!); things you can't miss in Poland in a given month; dates to remember, holidays, observances in Poland in a given month so you can mark your calendars accordingly.
Click on the photos below to read other posts: