What's on in Poland in July 2020
Our Partner of the Month
Order online French 
macarons made in Poland. A box of delicious sweets is a perfect gift idea for your family and friends (or for yourself!). Click here to select the best flavors and order courier delivery.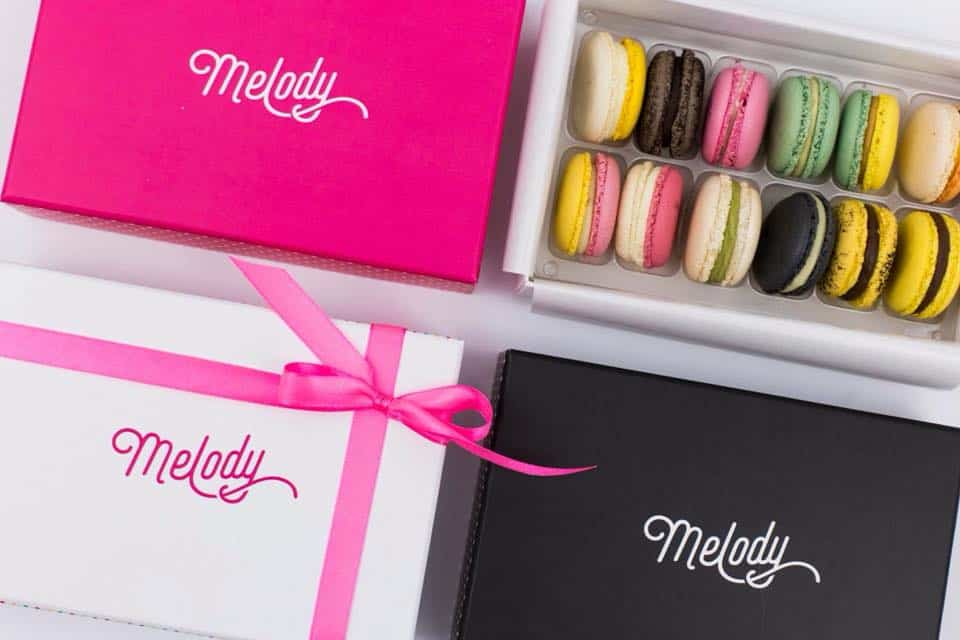 Weather in Poland in July
July is a month characterized by hot weather and warm nights in Poland. The average monthly temperature in July in Poland is 19°C / 66°F, and the average monthly rainfall level is 89 mm. July is the warmest month in Poland, also in July the highest rainfall is recorded. 
There is a Polish proverb about July: "W lipcowym skwarze w Polsce jak na Saharze" (In the heat of July in Poland it is like the Sahara).
Read more about the weather in Poland in summer and colorful changes in nature you can't miss.
Things you can't miss in Poland in July
July is the season for juicy fruits in Poland! Sour cherries, sweet cherries, bilberries, gooseberries, raspberries, currants, brambles. Find out more in our delicious photo guide to the best Polish fruits to eat during summer.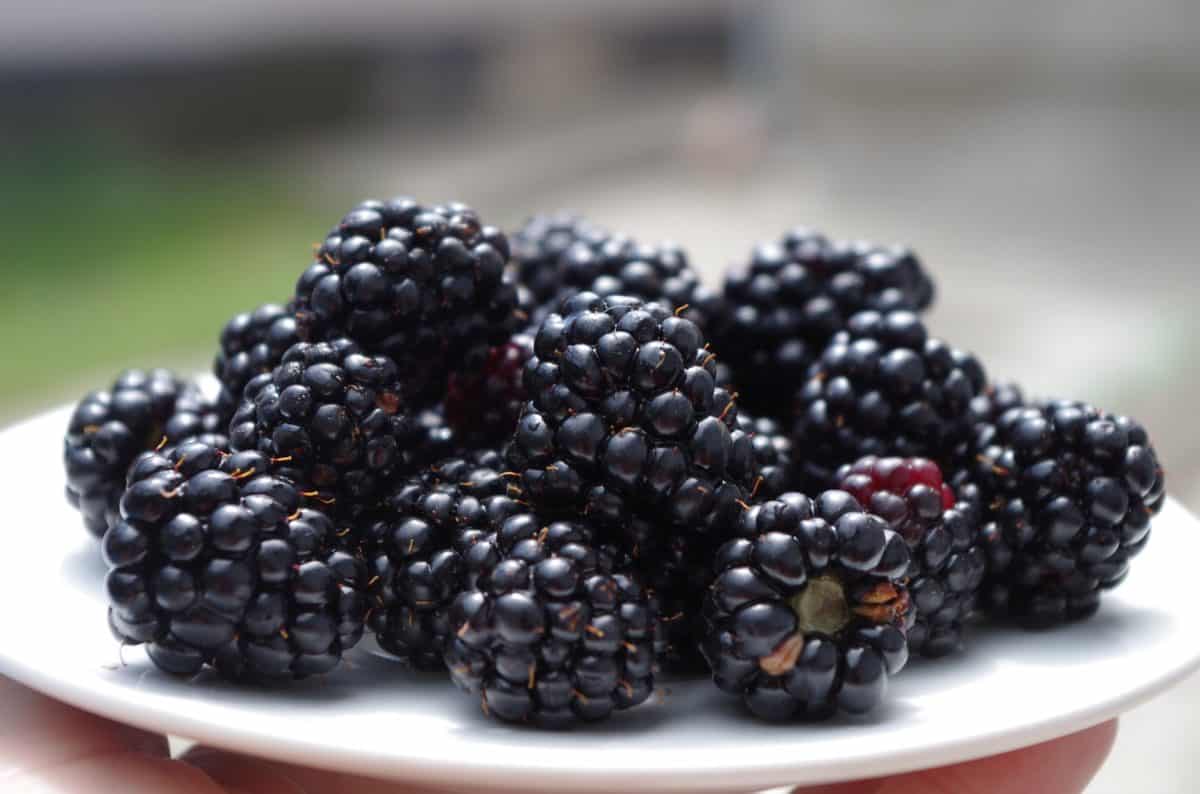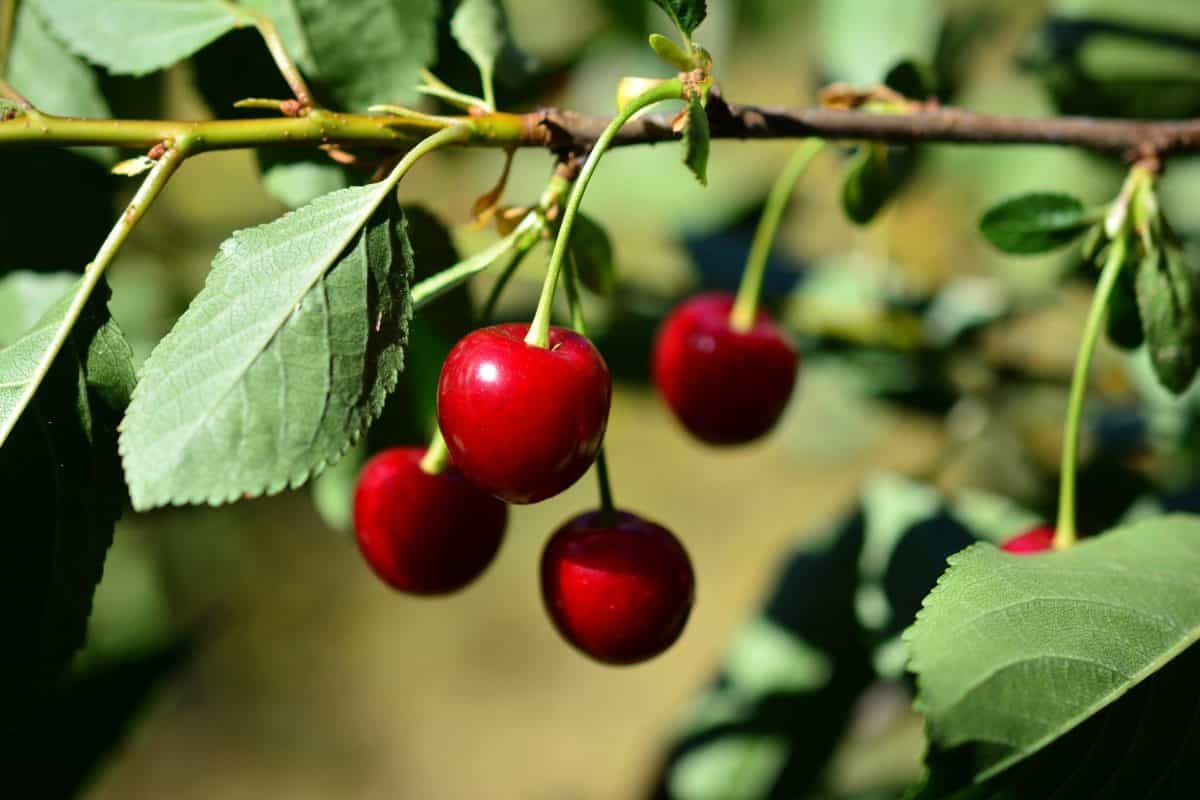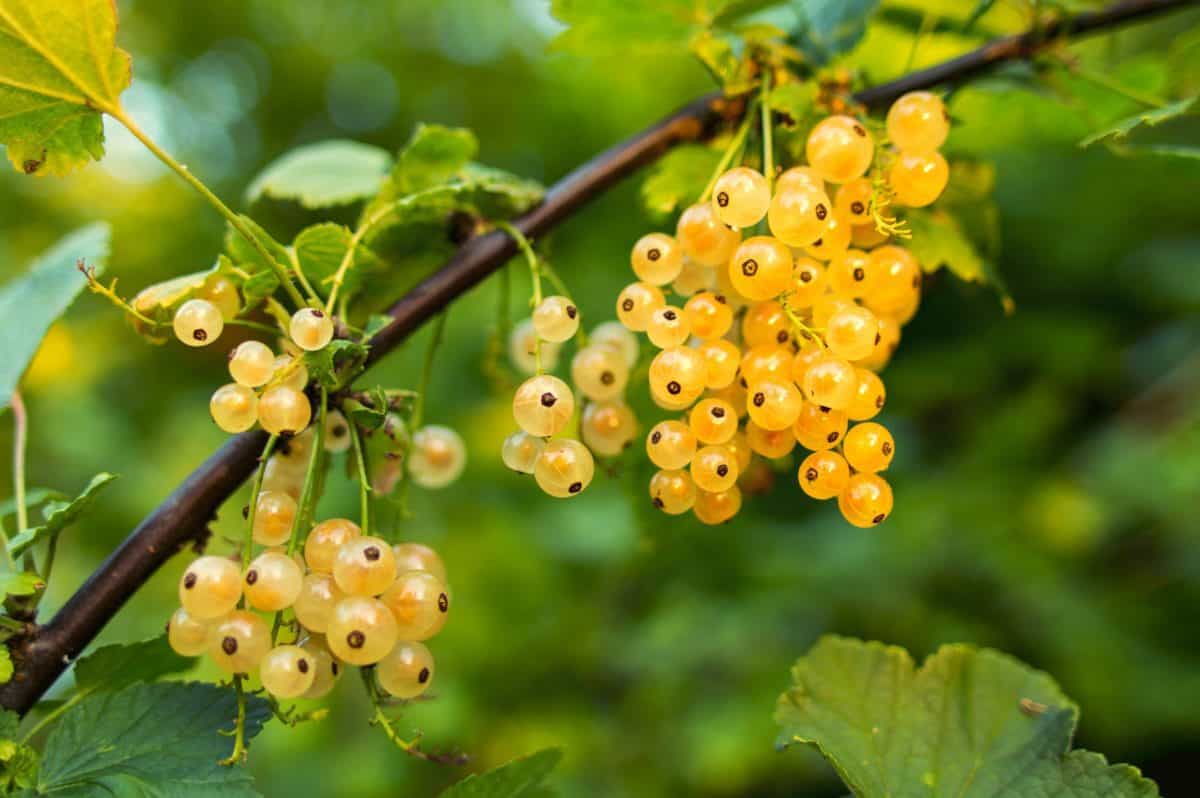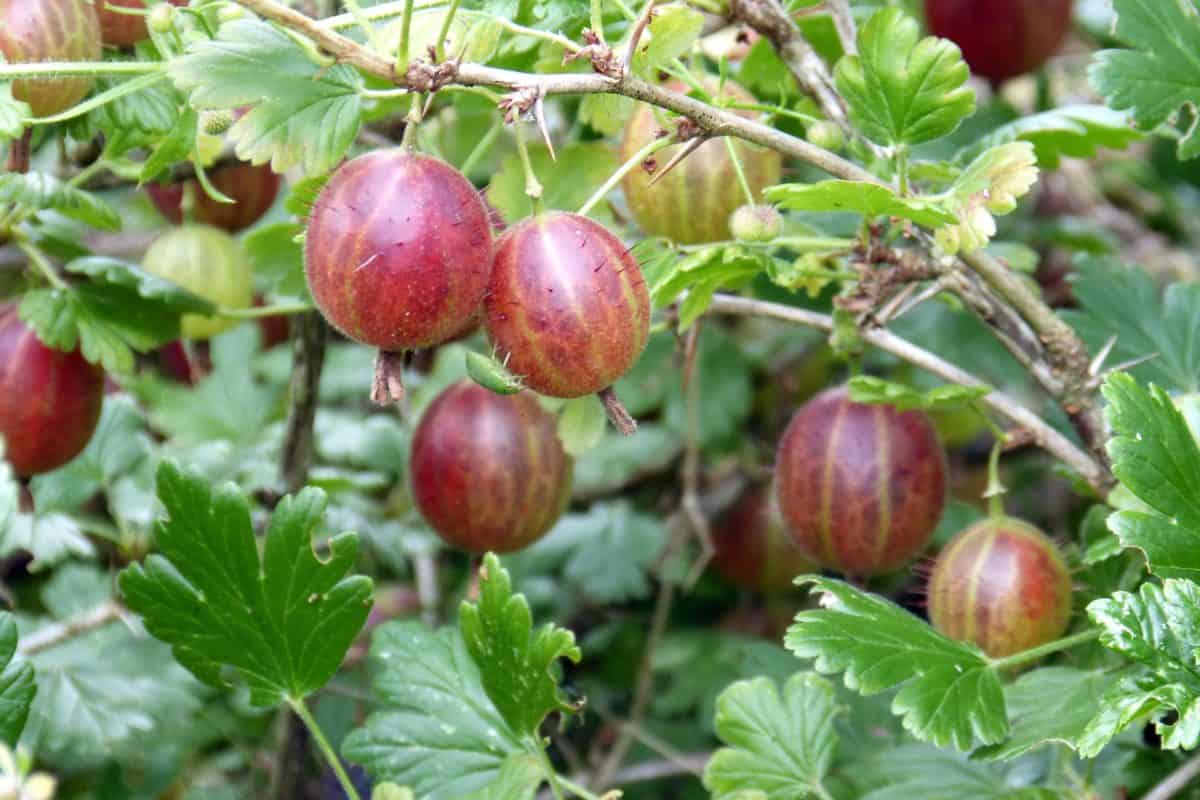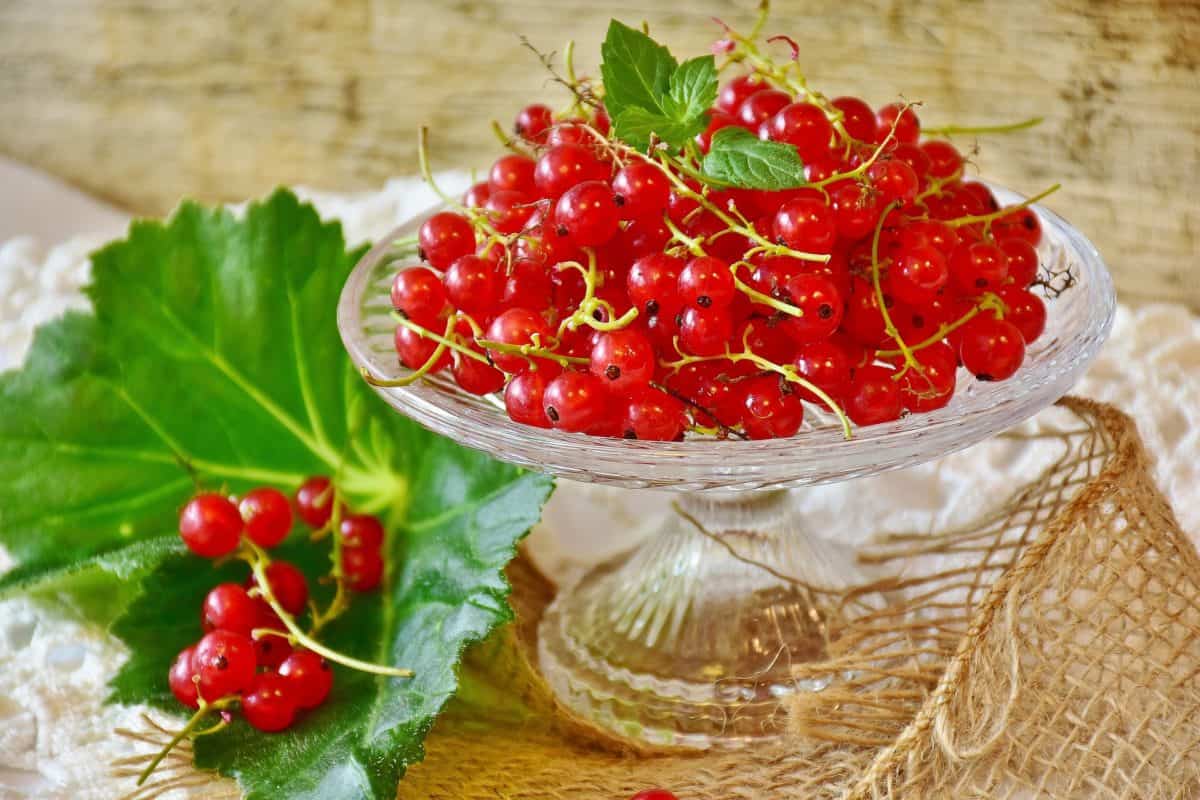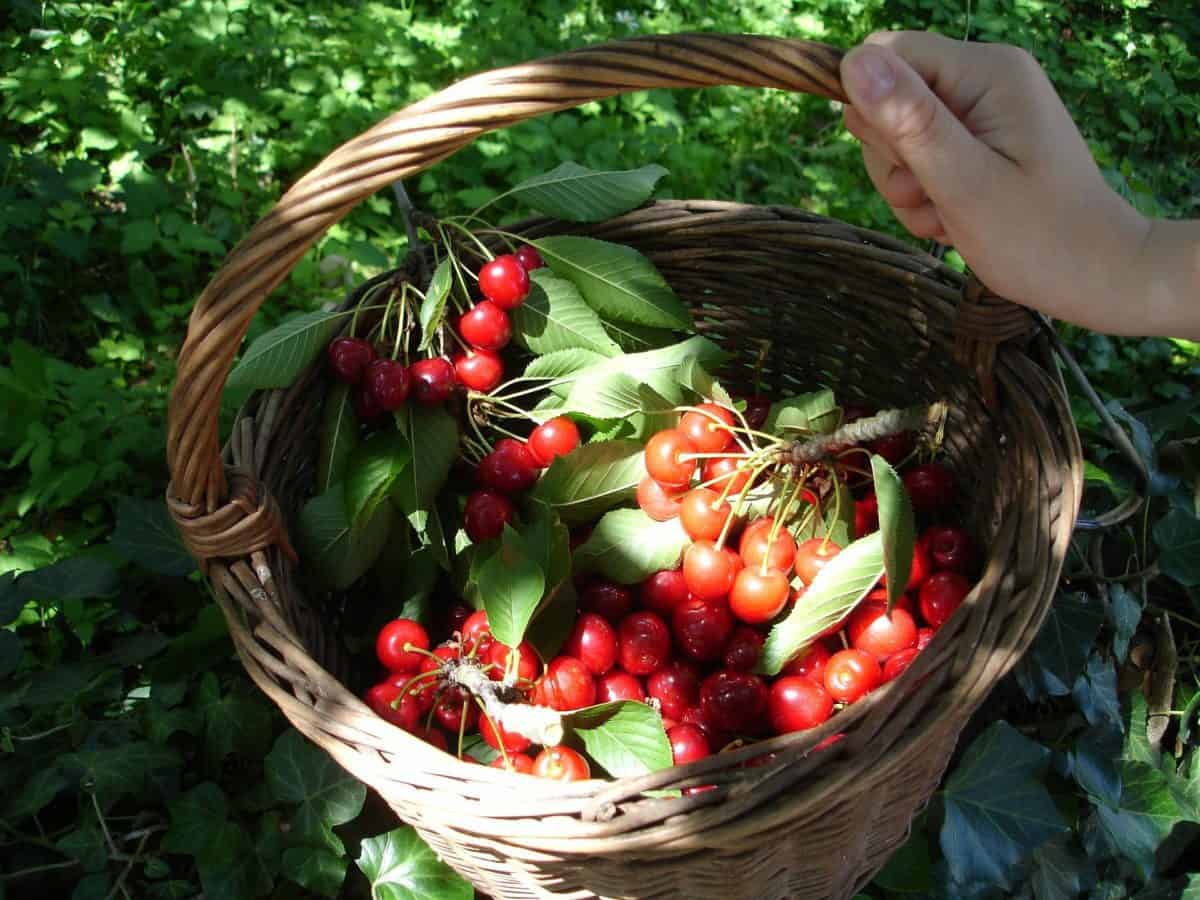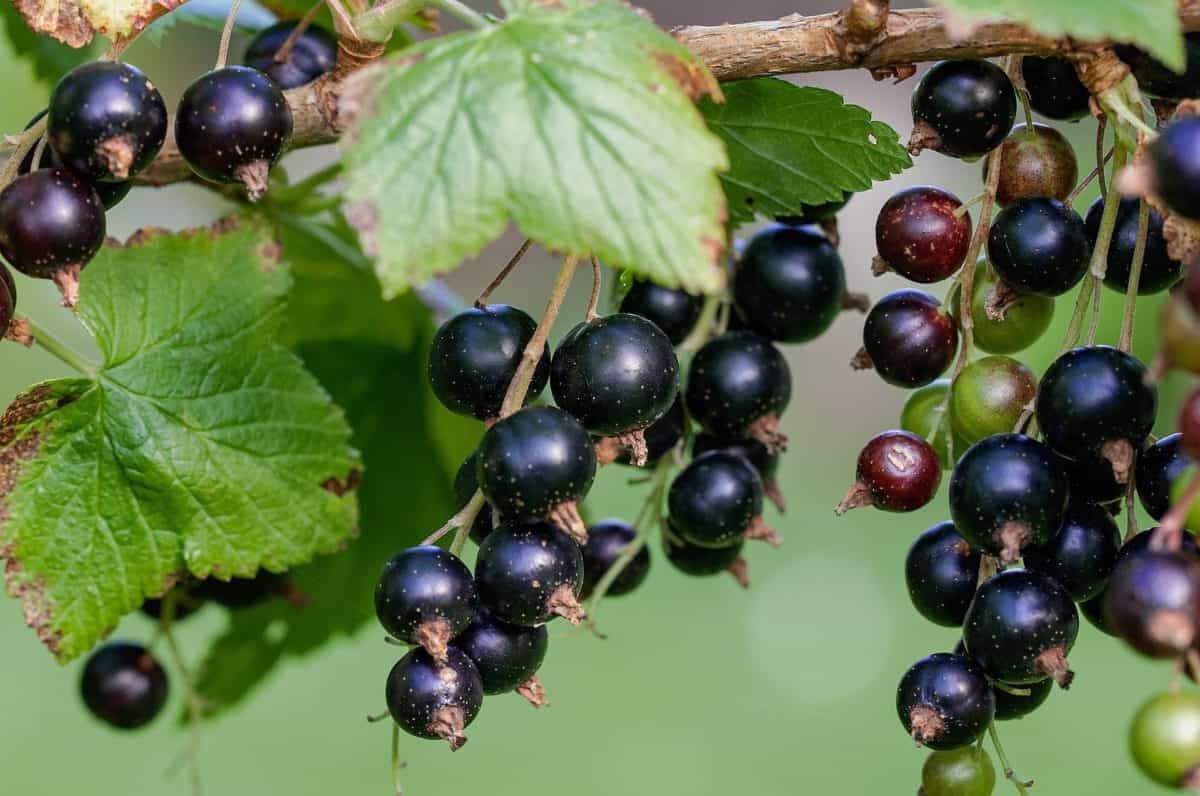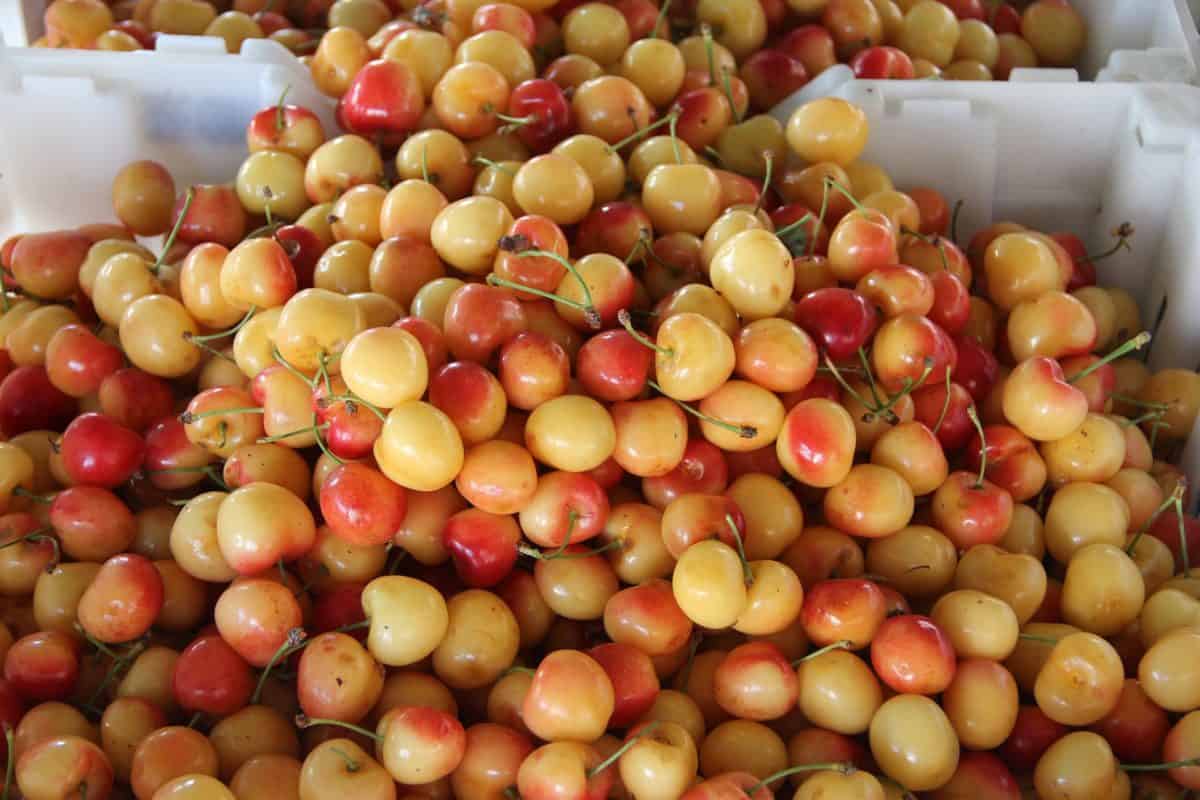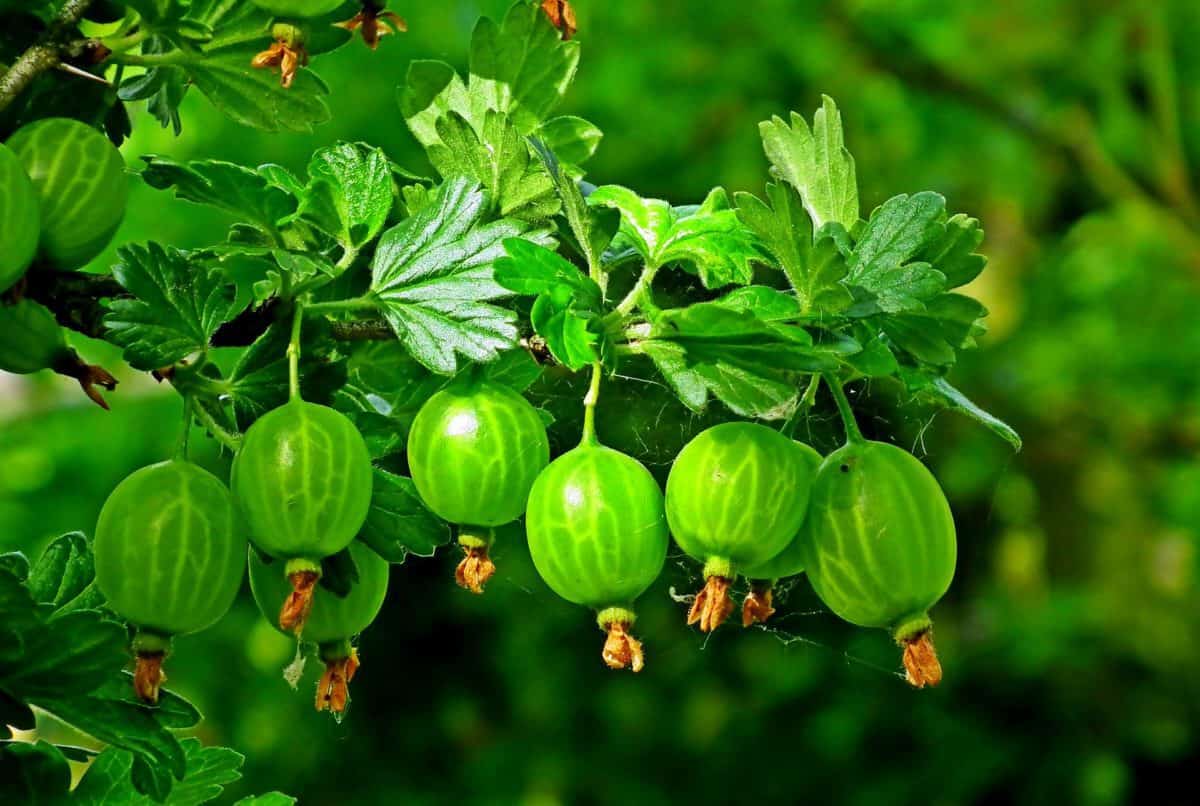 Enjoy in July the seasonal Polish summer foods, including broad bean (bób) – iconic vegetable in Poland and chanterelle mushroom (kurki) – golden queen of summer forest mushrooms in Poland. Find out more in our post: Summertime vegetables you must try while they are in season in Poland.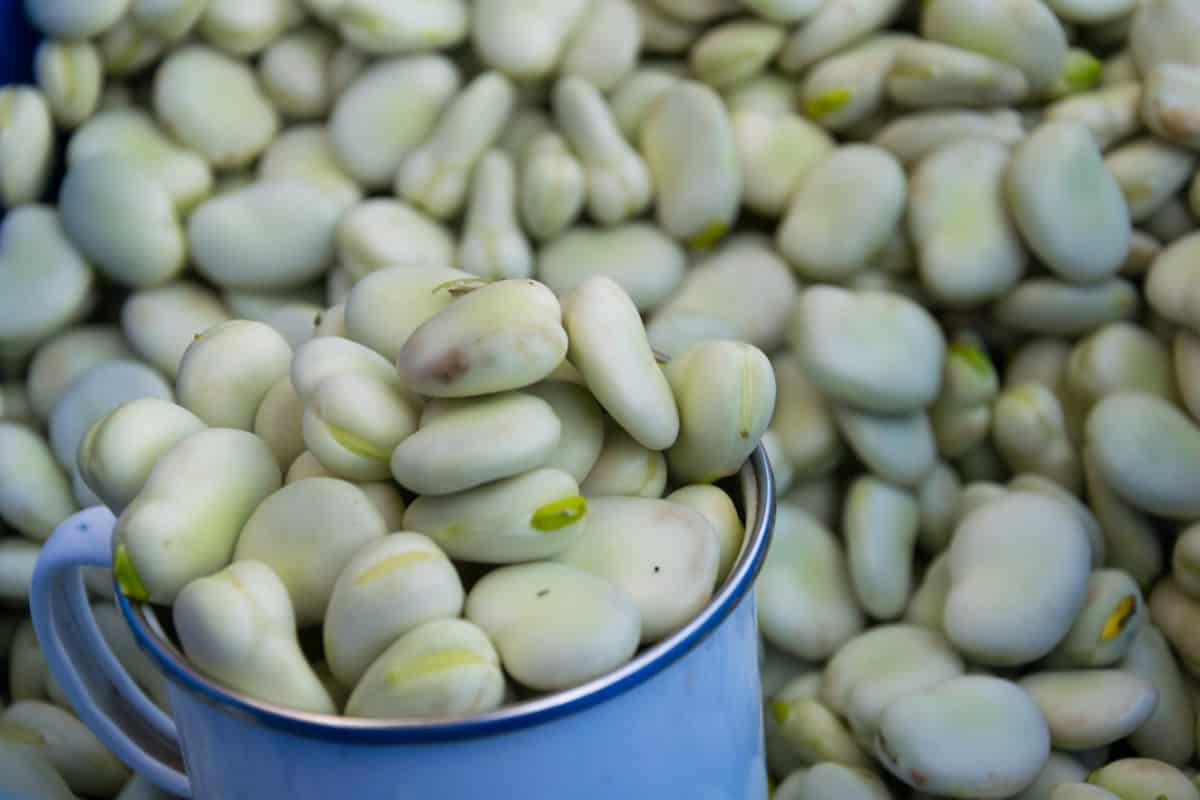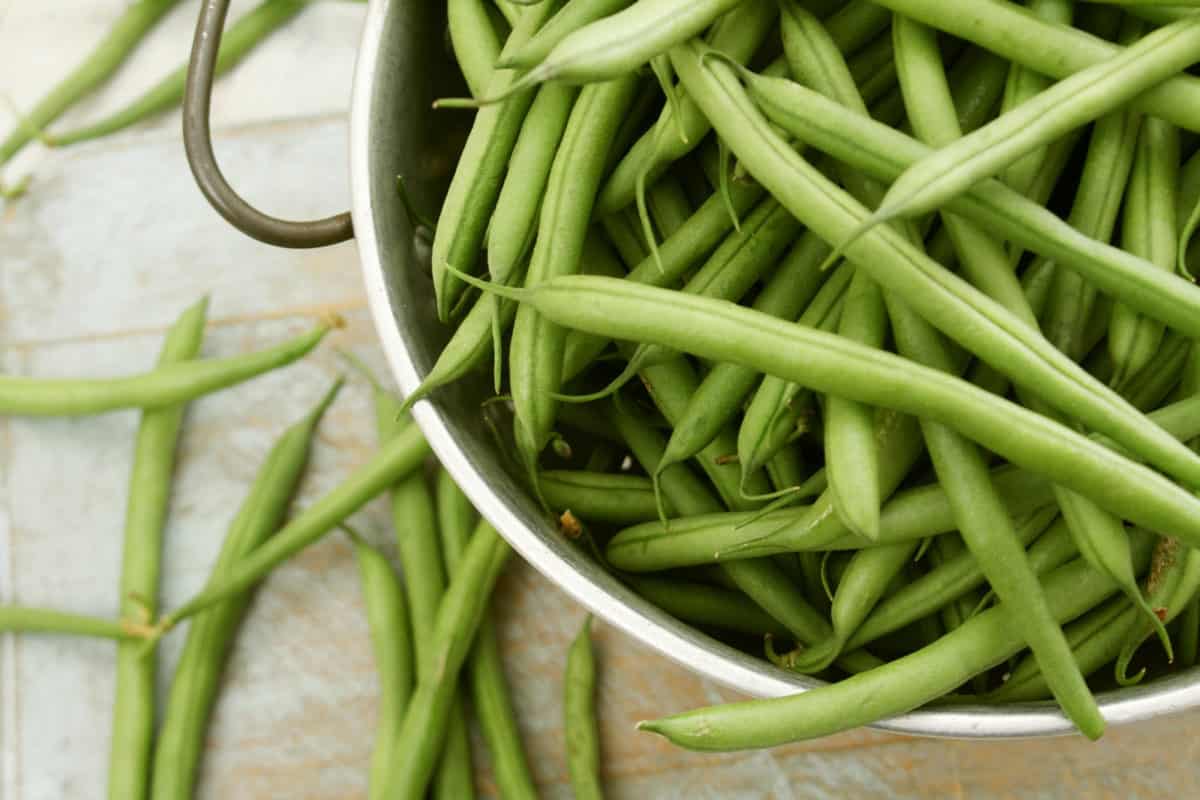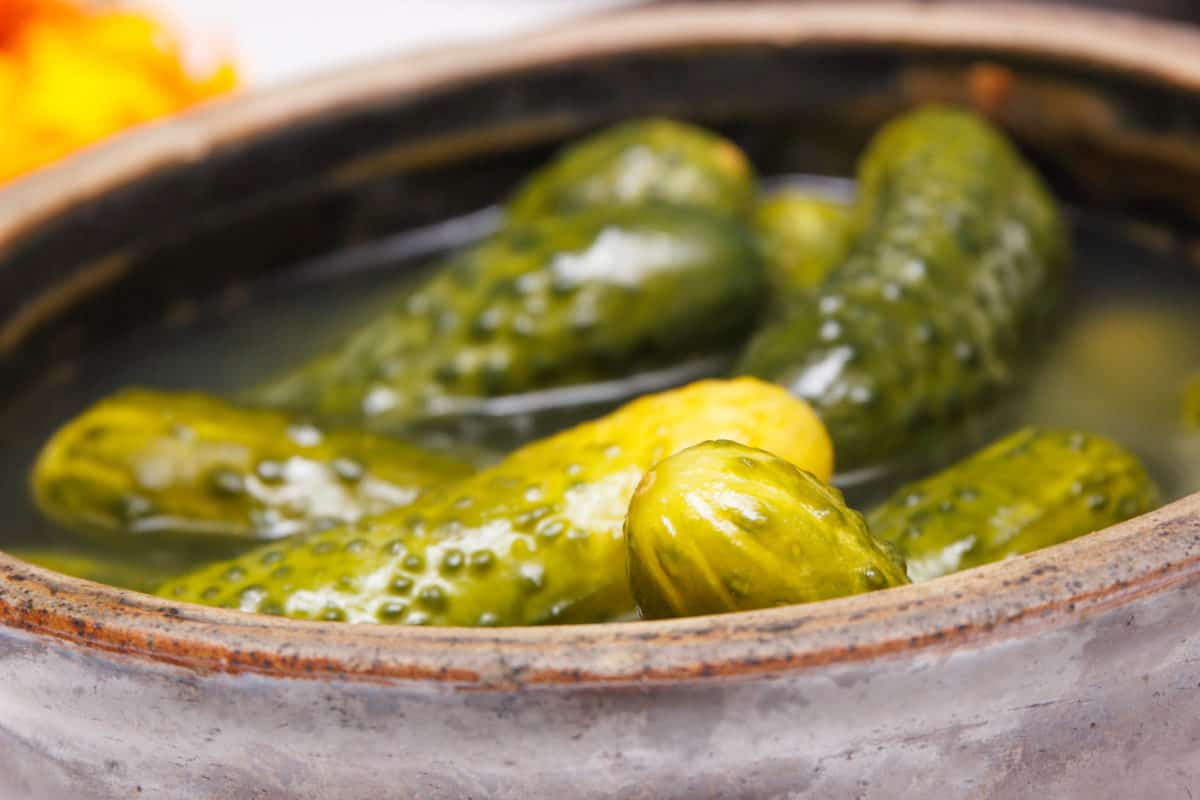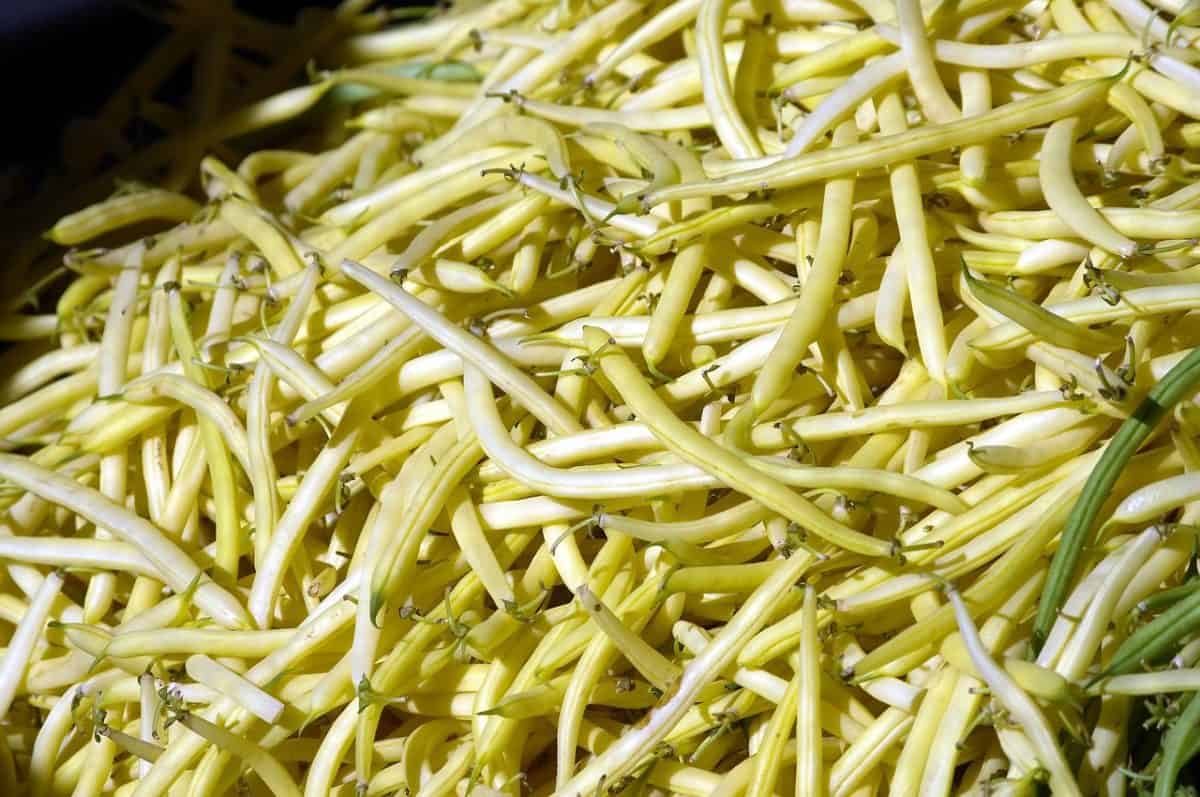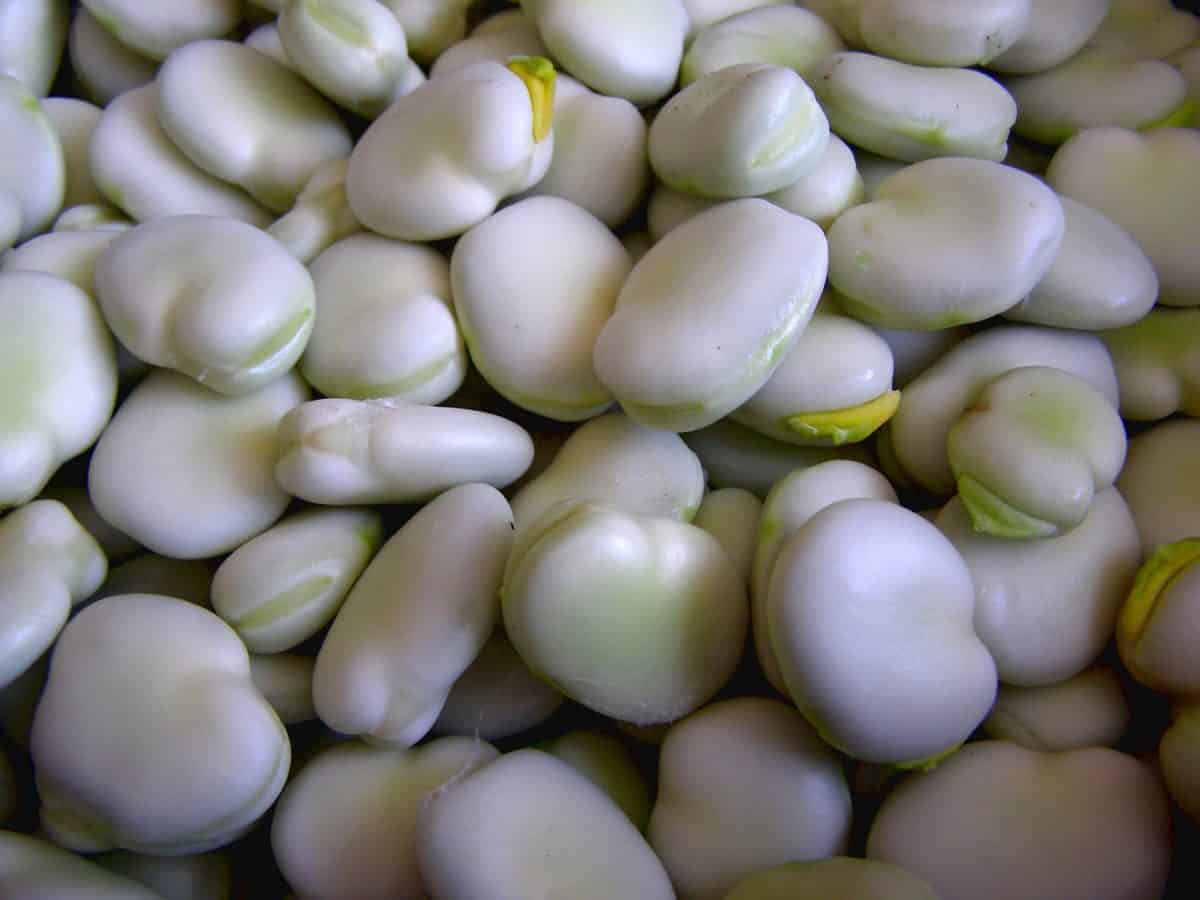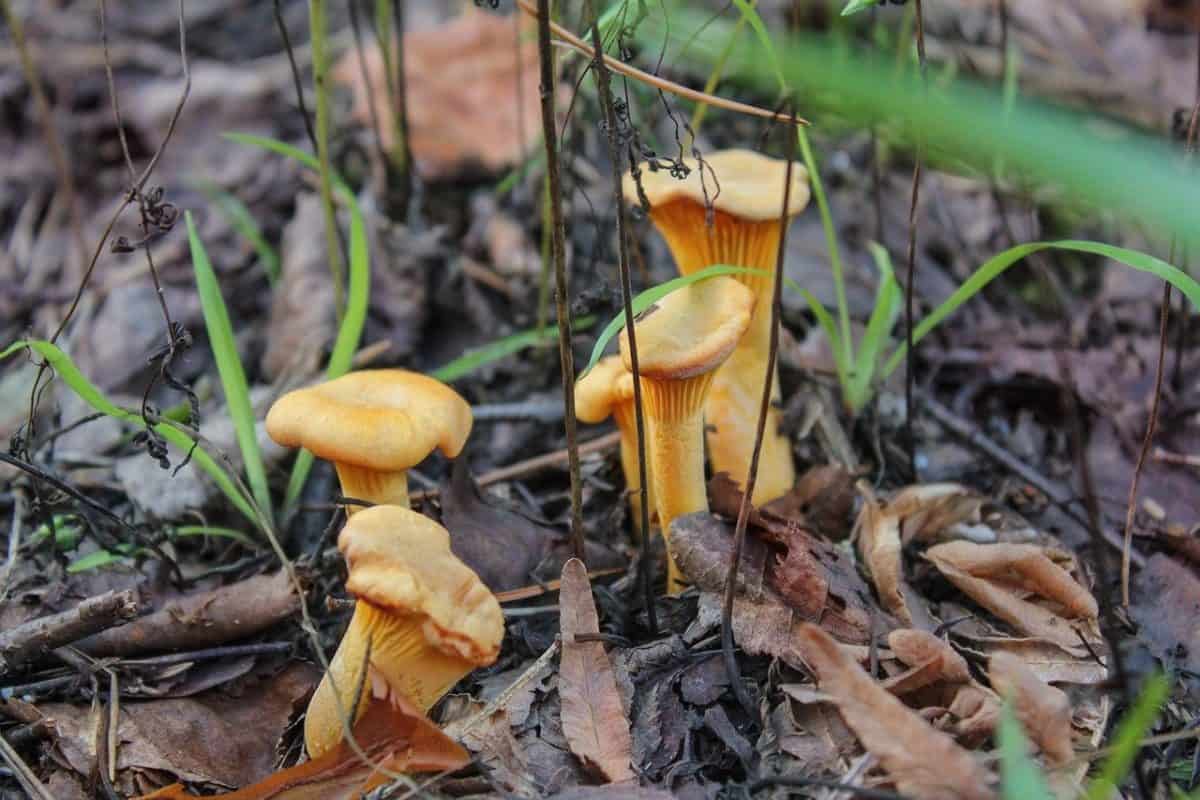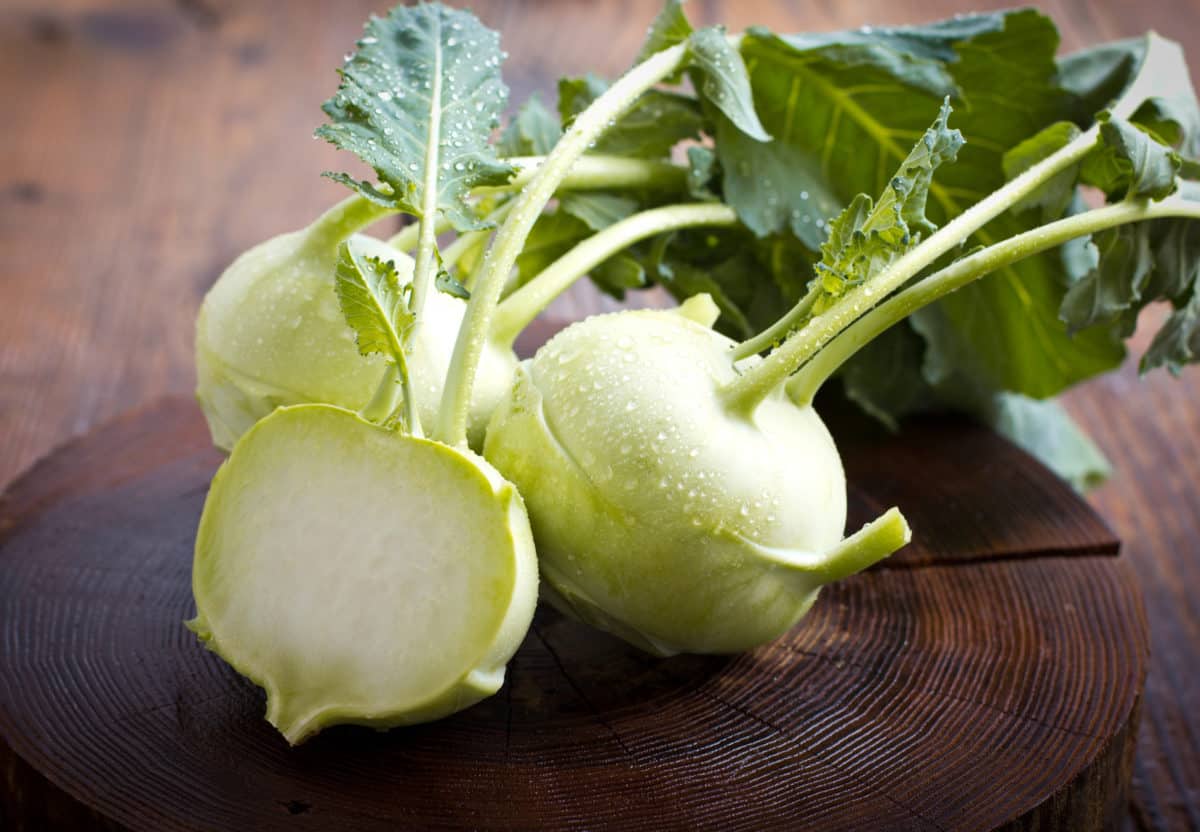 Delicious Polish soup of summer season – chłodnik. It's a cold (chłodnik meaning 'chilled') beet soup served with hard-boiled eggs. Polish answer to gazpacho;) It's easy to prepare when you keep some cooled botwinka soup (you can freeze it and use later). Mix in a bowl or a pot: cooled botwinka soup, grated raw cucumbers, grated radishes, chopped dill and/or chives and yogurt, kefir or sour cream. Season with salt and pepper. Smacznego!:) Click here to read how to prepare botwinka soup.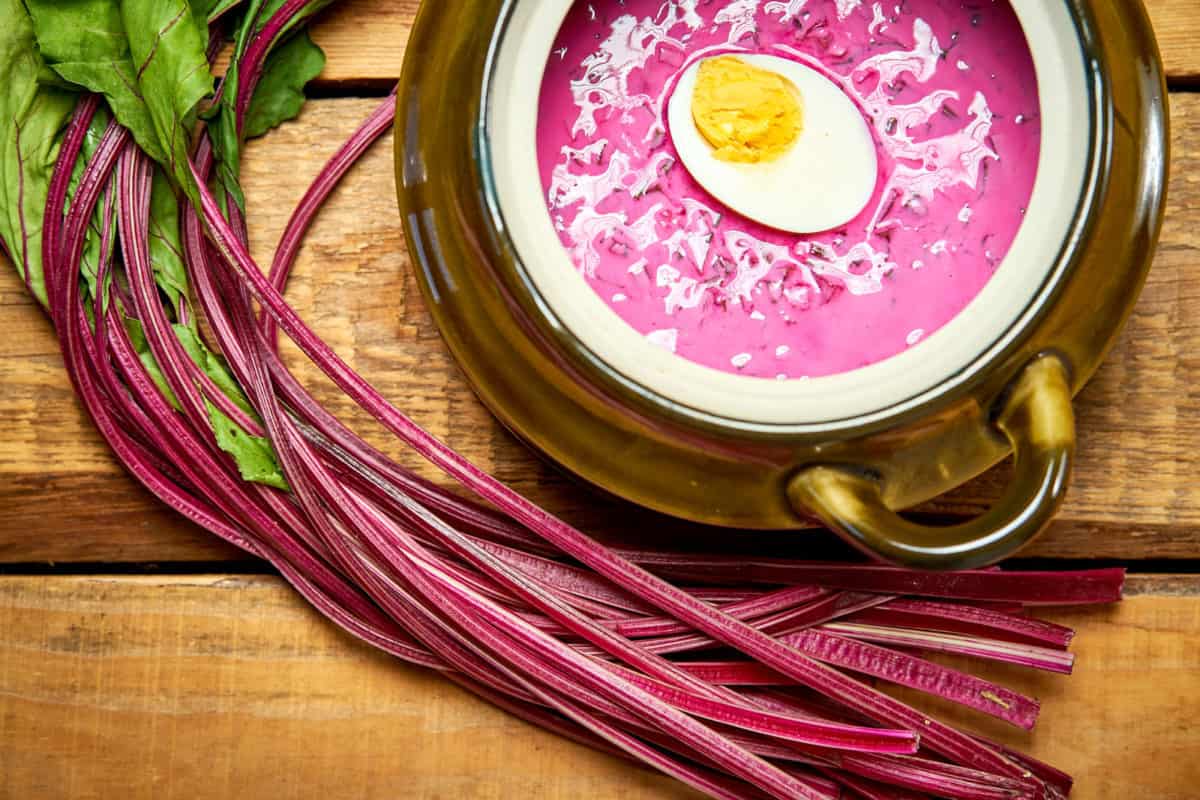 The name of the month in Polish (lipiec) comes from linden trees blooming at that time (lipa in Polish). In Poland, many park avenues were planted with lindens. There is a reason for this – these trees provide shade on hot days and are famous for their relaxing properties.
It is also worth buying linden products for the winter – linden tea (herbata lipowa) gives many health benefits and linden honey (miód lipowy) – no need to advertise!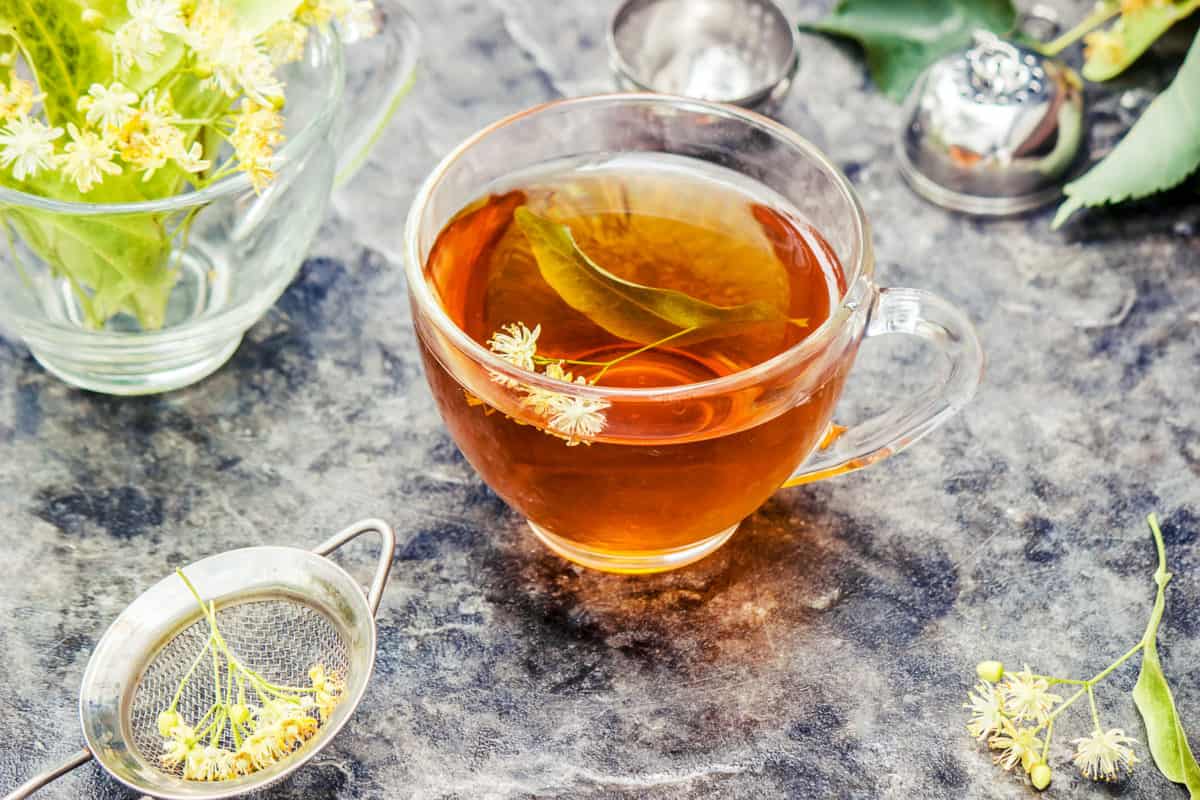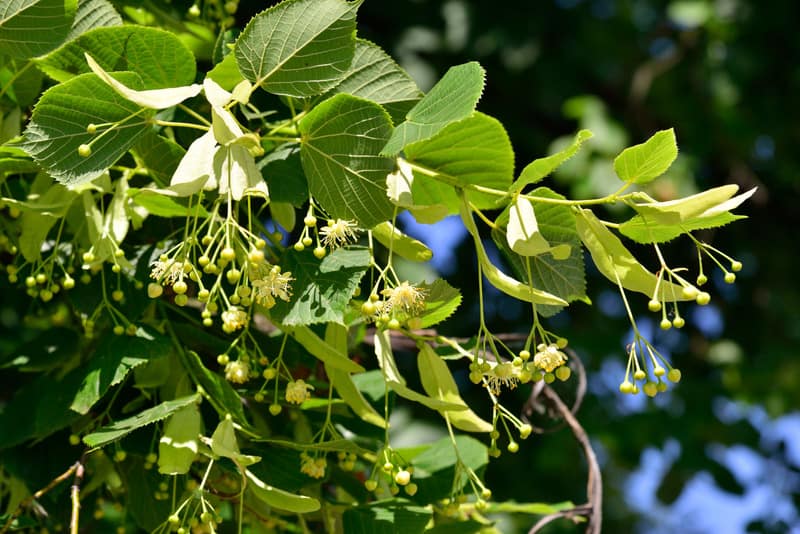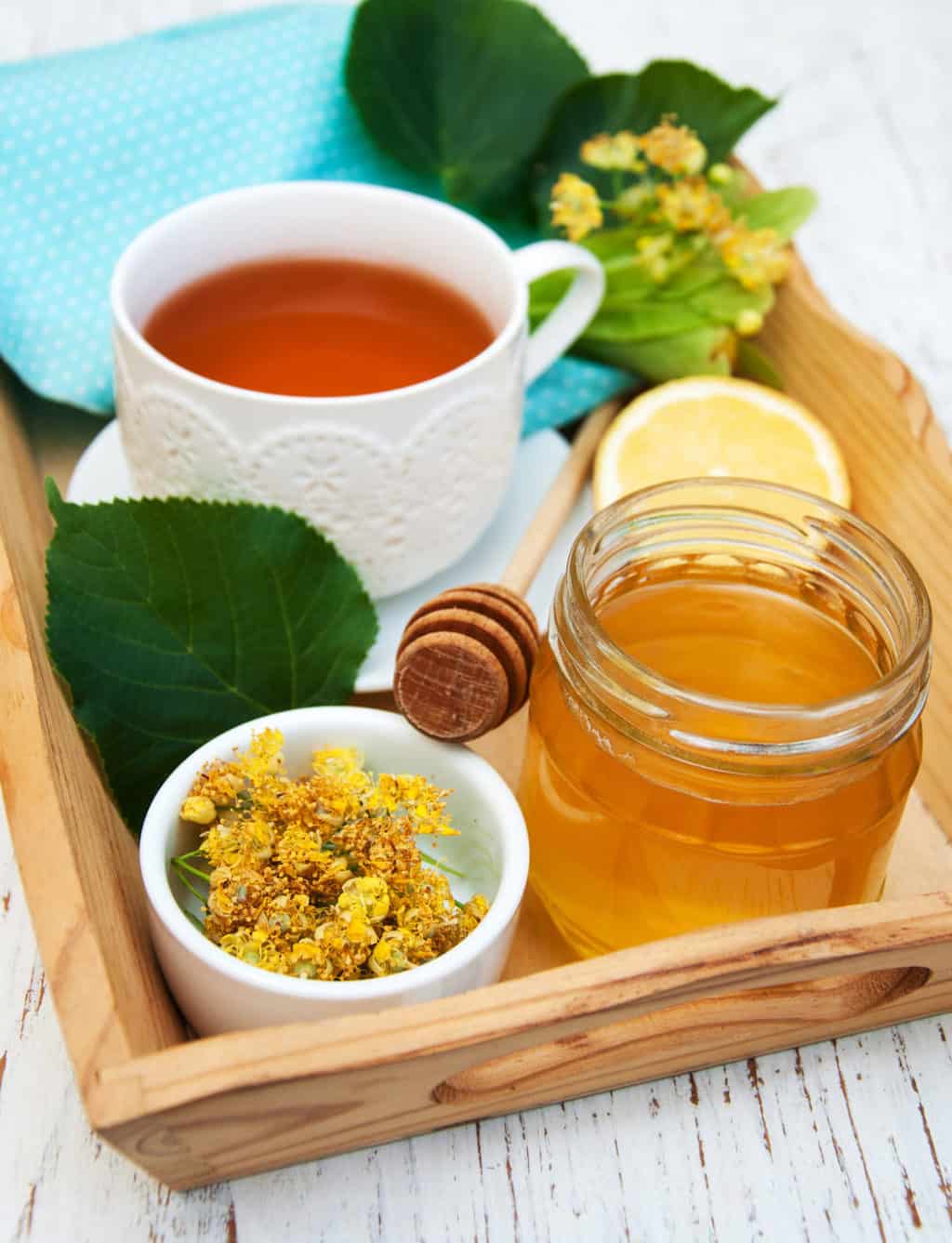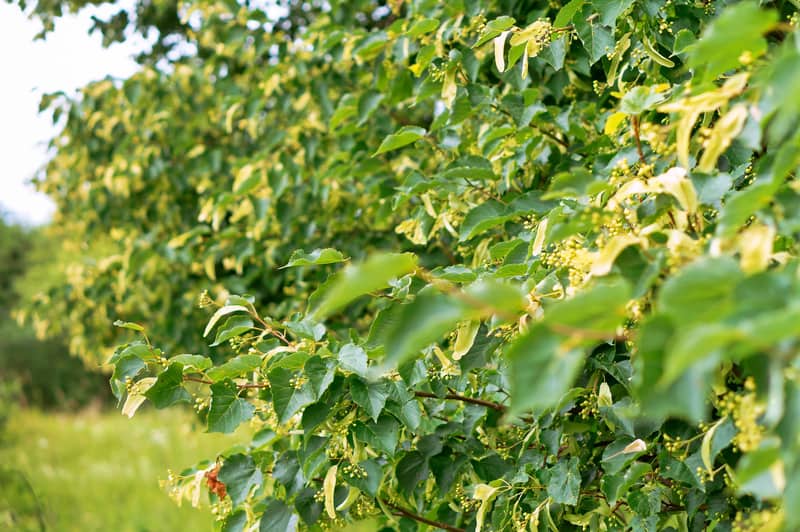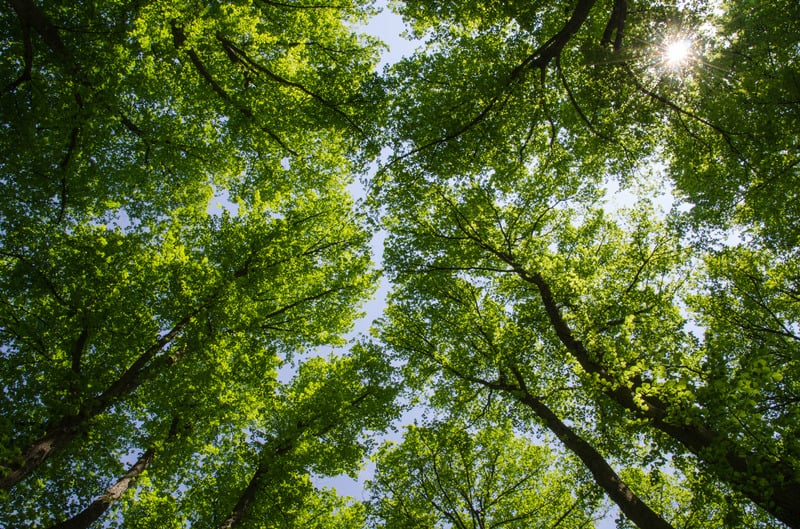 Among the many beautiful summer flowers in Poland, it is worth paying attention to and enjoying gladiolus (in Poland, the flower is called gladiola or mieczyk –  the sword lily – gladius in Latin simply means the sword). They are unique and available for sale in Polish flower shops and stalls for only a short period in summer (the upside is that they stay fresh for up to two weeks in a vase). They can also be found in traditional Polish home gardens.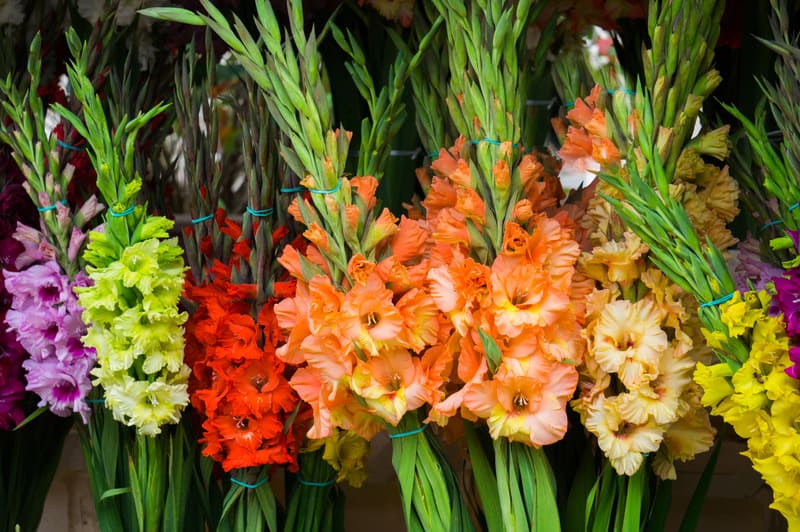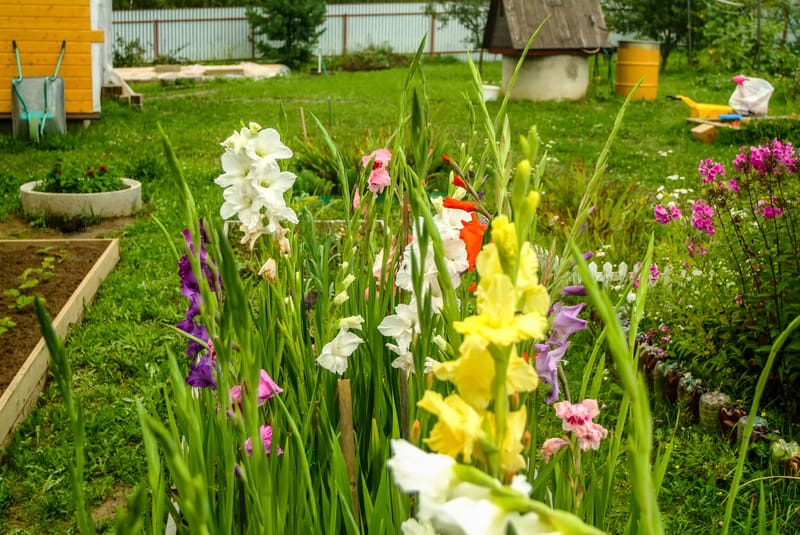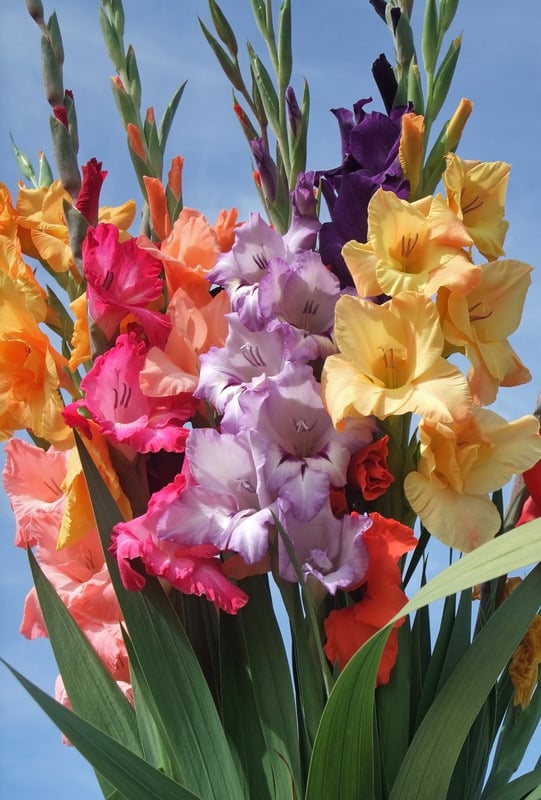 Beautiful lakes in Poland
Śniardwy Lake (the largest lake in Poland, called the Masurian sea, with an area of over 100 km²) – is located in Mazury (in the Land of the Great Masurian Lakes – Poland's largest cluster of lakes connected by canals), in the Masurian Landscape Park, near Mikołajki (the summer capital of Masuria). The lake has 8 islands and numerous bays, some of which are like separate lakes.
Śniardwy Lake has a connection with many surrounding lakes, through which it connects with Lake Mamry (second largest lake in Poland) creating together the Great Masurian Lakes (Wielkie Jeziora Mazurskie).
The surroundings of the Śniardwy Lake – like all Masuria – offer many tourist attractions and accommodation options.
Wigry Lake is the biggest lake within the Wigry National Park, located in north-eastern Poland (the Masurian Lake District and Augustów Forest), only 50 km from the border with Lithuania.
Wigry Lake is available for tourism, with beaches and bike trail around the lake. The lake is also perfect for sailing and kayaking. The waters are so-called "quiet zone", which means that motorboats are not allowed on the water.
Drawsko Lake is the largest lake in the Drawskie Lakeland (Pojezierze Drawskie) and the second deepest in Poland. Several holiday resorts are located on its shores (the biggest one in Czaplinek). The lake has as many as 12 islands! 
The unusual coastline, cliffs, numerous bays, islands create the extraordinary atmosphere of this place.
Czorsztyńskie Lake – located in southern Poland between Pieniny Mountains and Gorce Mountains – is an artificial water reservoir on the Dunajec River, created by building a water dam in Niedzica town.
From its surface (lake cruises are available – with a boat or a gondola) you can enjoy beautiful views. There is also a free guarded beach (Plaża Pieniny) and a bike trail around the lake.
The highlights of the area – on the shores of the lake there are two castles: Czorsztyn Castle (magnificent ruins of the castle from the fourteenth century) and Niedzica Castle (Zamek Dunajec). Both castles are open to tourists, and small cruise marinas have been built next to them.
Morskie Oko is the largest lake in the Tatra Mountains, located at an altitude of 1,395 m above sea level. You can reach the Morskie Oko Lake by foot – the trail is about 8 km long (hiking time is 2 hours 25 minutes). Morskie Oko itself makes a very big impression, also on children – it's a truly stunning lake. The route to Morskie Oko runs along an asphalt road which is usually walked by hundreds – if not thousands – of tourists (in July and August, Morskie Oko is visited by about half a million tourists). There is only one way to avoid the crowds and enjoy the exceptional nature of the Morskie Oko Lake – set out on the trail when the rest of the tourists is still at their hotels (enter the trail at about 7-8 am).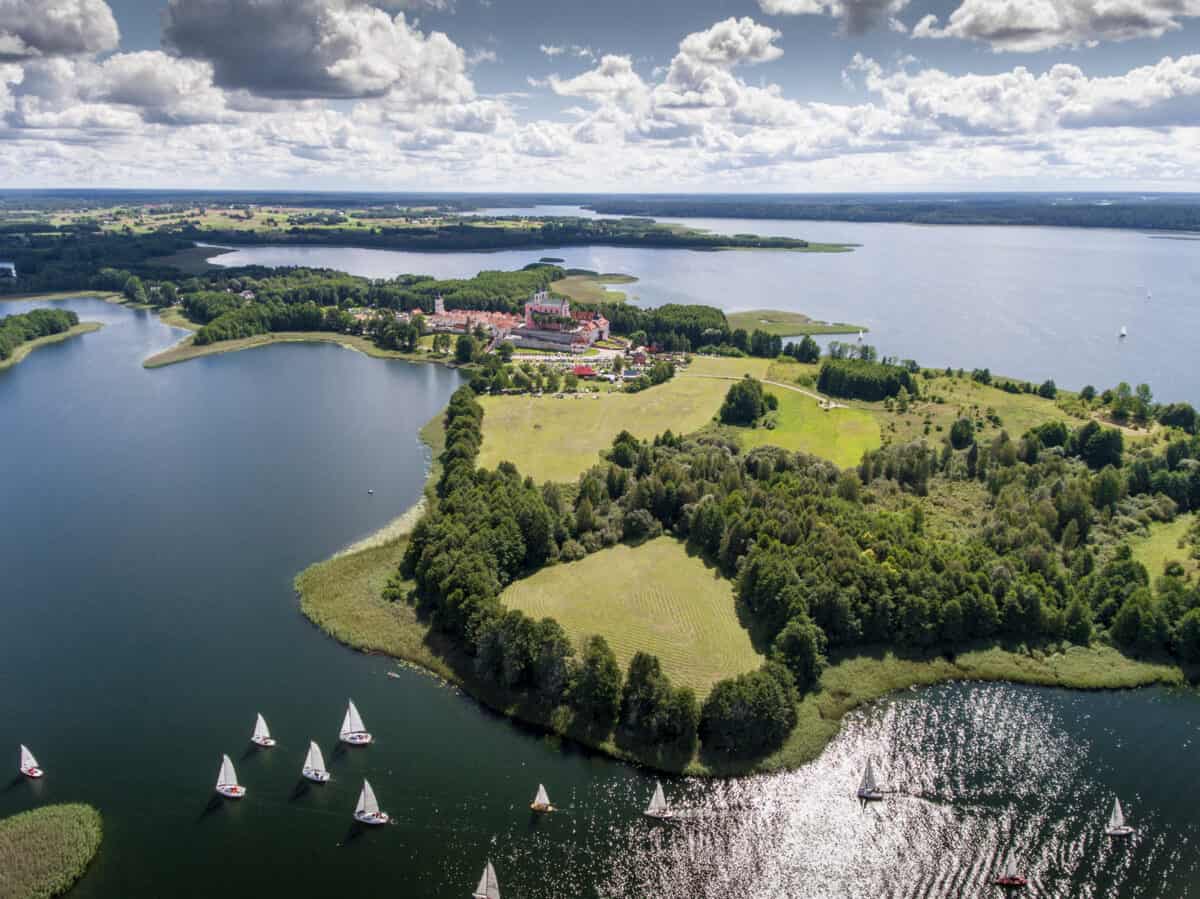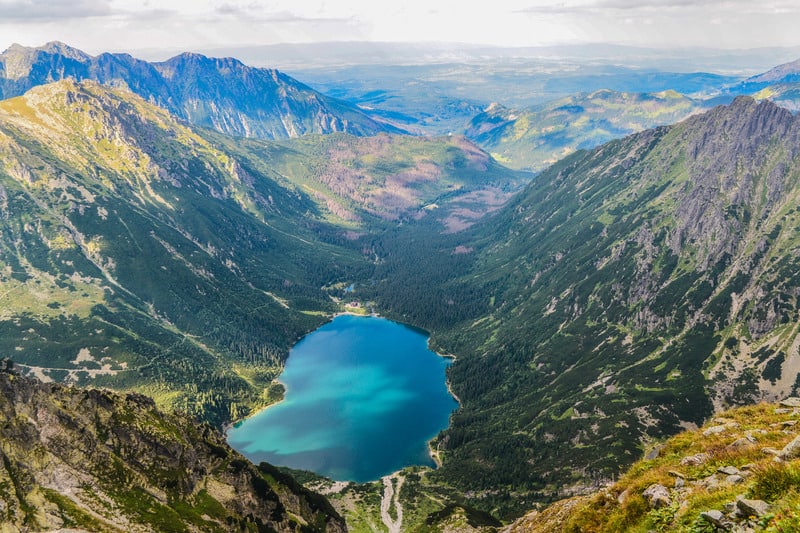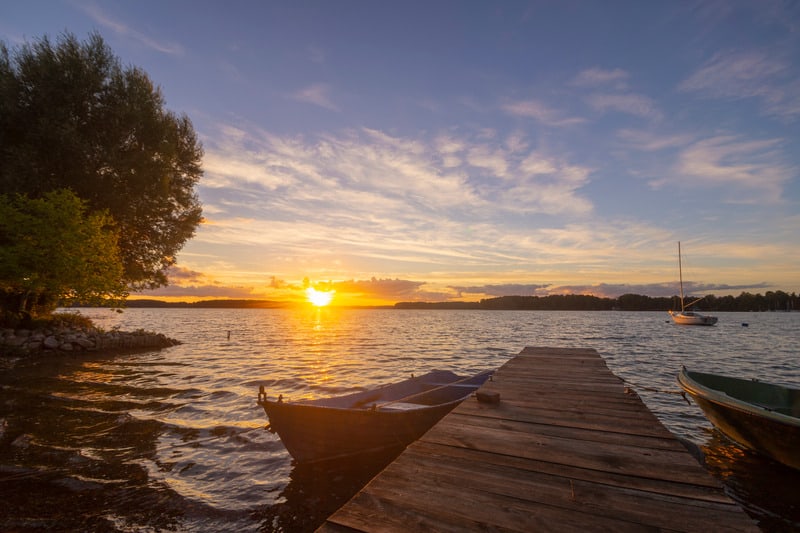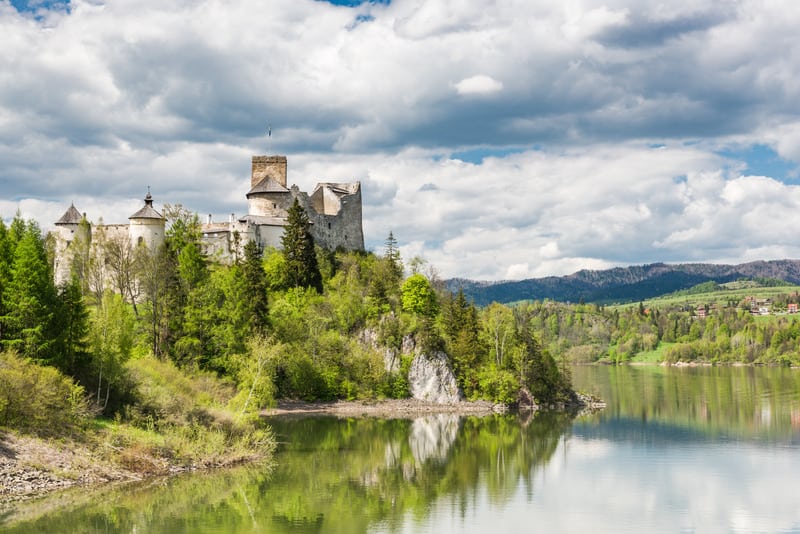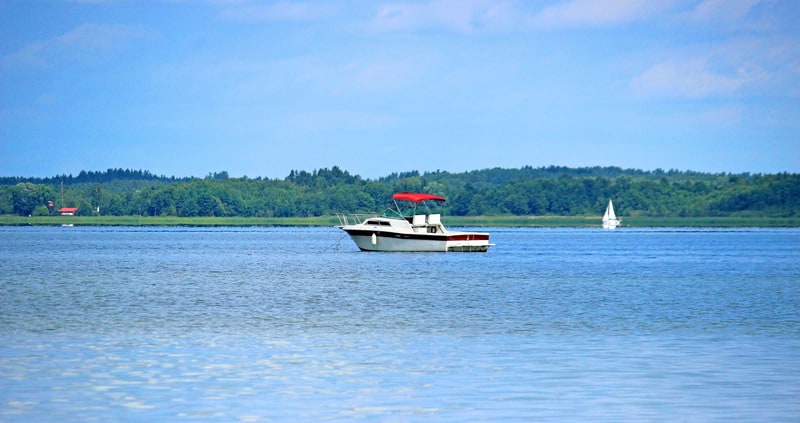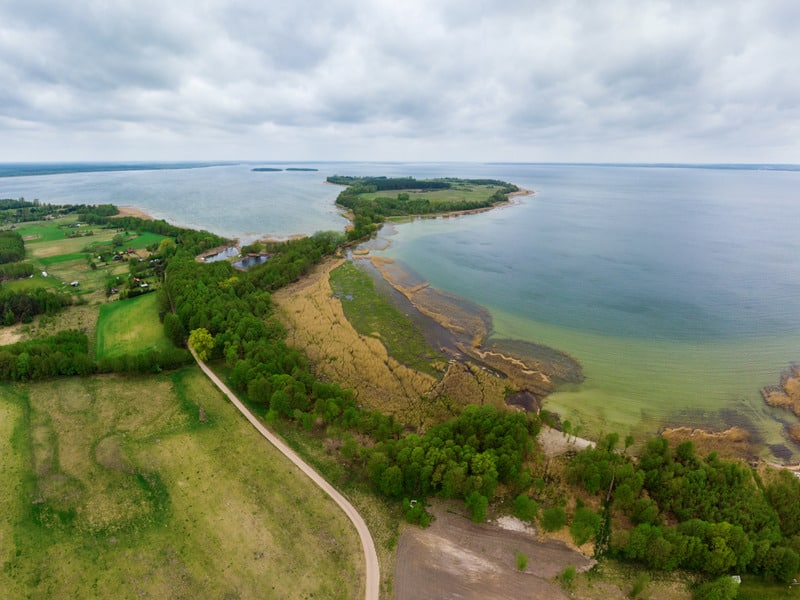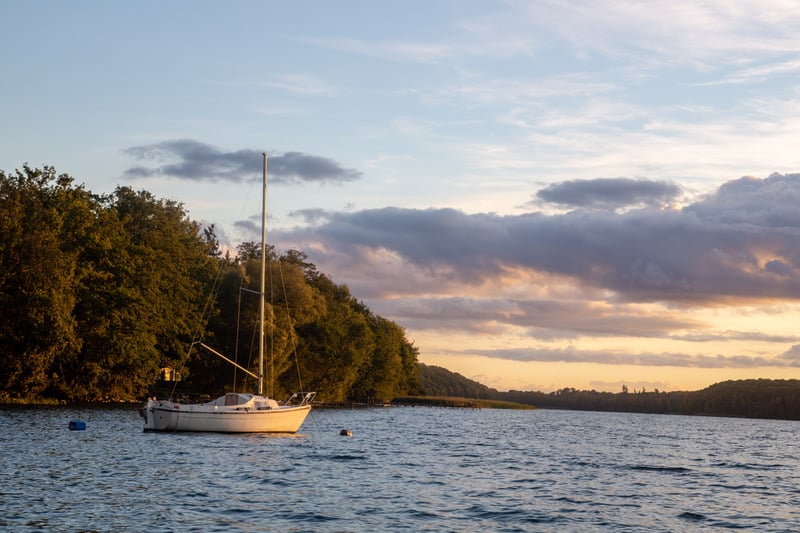 Re-opened zoos in Poland
Wrocław Zoo
The Zoo in Wrocław has been reopened on May 21. Opening hours: 9 am – 6 pm. Africarium – the only oceanarium in the world dedicated to Africa's water environment – is open too (there is a one-way visitors traffic in Africarium). The Japanese Gate / Brama Japońska will remain closed. It's recommended to buy tickets online. More tips in English about visiting the Zoo in Wrocław in our post.
Warsaw Zoo
The Zoo in Warsaw has been reopened on May 20. Opening hours: weekdays 9 am – 6 pm, weekends 9 am – 7 pm (ticket offices close an hour earlier). The Zoo recommends buying tickets with mPay application. Two entrances will be open: from Ratuszowa Street and the Most Gdansk bridge (only one ticket office be open at each entrance).
Łódź Zoo
The Zoo in Łódź has been reopened on May 20. Opening hours: 9 am – 7 pm (ticket offices close an hour earlier). It's recommended to buy tickets online.
Gdańsk Zoo
The Zoo in Gdańsk has been reopened on May 19. Opening hours: 9 am – 7 pm (last entrance: 6 pm). Entrance only with online tickets!
Kraków Zoo
The Zoo in Kraków has been reopened on May 20. Opening hours: 9 am – 7 pm (ticket offices close an hour earlier). It's recommended to buy tickets online.
Katowice area – the Silesian Zoological Garden in Chorzów
Śląski Ogród Zoologiczny has been reopened on June 1. The Zoo is open every day 9 am – 7 pm. Entrance to the zoo is only possible through the main gate (the gate and ticket office at Złota street will be closed). 4000 people can visit the zoo at the same time. You can buy tickets online.
Poznań Zoo
The Zoo in Poznań has been reopened on June 19. Opening hours: 9 am – 7 pm. Entrance tickets to the New Zoo are available only online or in ticket vending machines (payment only by card). The Old Zoo has been reopened too.
Sunday trade ban in Poland in July 2020
In July 2020, there is no shopping Sunday in Poland. The next shopping Sunday is on August 30, 2020. Click here to read our post about shopping Sundays in Poland in 2020. Read our post with the list of online stores in Poland delivering groceries to home.
COVID-19 regulations and restrictions in Poland
New quarantine rules
From July 3, the following people who cross the external border of the European Union / arrive by plane to Poland from outside the European Union do NOT have to undergo a mandatory 14-day quarantine:

Polish citizens and their families,
citizens of European Union member states and EFTA (Switzerland, Iceland, Liechtenstein, Norway) and their families,
passengers arriving from an airport located in Montenegro, Georgia, Japan, Canada, Albania, and South Korea.

From July 2, a shorter quarantine for healthy people who have had contact with COVID-19 patients or suspected of being infected, who live with someone quarantined: the mandatory quarantine will continue only until a negative diagnostic test for SARS-CoV-2 is obtained (for no more than 14 days, so far it has always been 14 days). The quarantine will automatically end 24 hours after the medical diagnostic laboratory has posted negative test results.
Polish government lifts the ban on air connections with a number of new countries 
The new regulation allows air connections from July 1 with Great Britain, Montenegro, Georgia, Japan, Canada, Albania, South Korea.
The flight ban to Sweden and Portugal has been maintained until July 28.
The new regulation enters into force on July 14 and will be reviewed on July 28, 2020.
Reopening of the external borders of the European Union from July 1
The European Union recommends its members to open on July 1 their external borders to citizens of 15 countries: Algeria, Australia, Canada, Georgia, Japan, Montenegro, Morocco, New Zealand, Rwanda, Serbia, South Korea, Thailand, Tunisia, Uruguay, China (Chinese citizens will be allowed in the European Union only if China announces that it will also accept European travelers).
The EU member states are NOT obliged to open their borders to all listed countries.
Reopening of the borders & international air and railway transport in Poland 
From June 13, Polish borders with the European Union countries are re-opened. Travelers are allowed to freely enter, exit and transit through the country WITHOUT the obligation of undergoing quarantine.
The ban on international flights is lifted from June 16.
International passenger railway transport has resumed on June 22. There is an obligation to cover the mouth and nose on the train throughout the journey.
Face masks 
Obligation to cover the mouth and nose when you cannot keep a 2-meter distance from others.
There are places where you must cover your mouth and nose: buses, trams, shops, cinemas and theaters, banks, churches.
Find out more in our post with daily updates on coronavirus regulations and restrictions in Poland.
Subscribe to our monthly newsletters in English to explore Poland and to learn about Poland! Once a month you will receive a Newsletter: 'Explore Poland with Kids'. You will find there featured family-friendly destinations in Poland, handpicked events in selected Polish cities, dates to remember and things to do in Poland in a given month: