Winter in Warsaw: festive illuminations, lights, and decorations in Warsaw during 2019/2020 winter season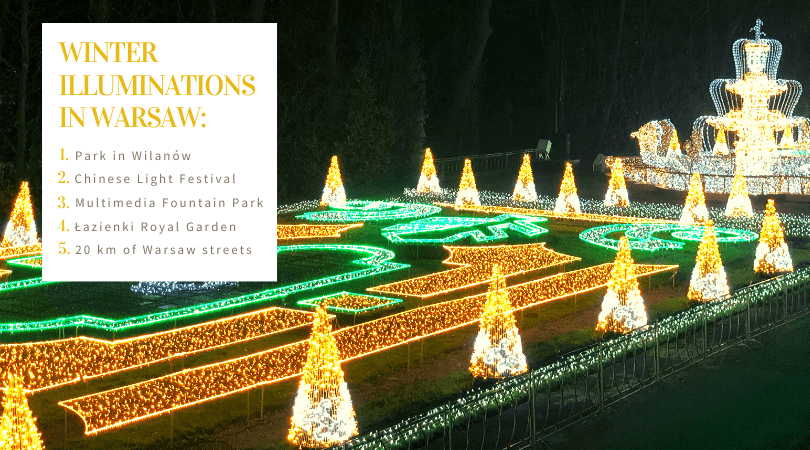 Holiday illuminations and lights on Warsaw's streets
December 7, 2019 – February 2, 2020
The main attractions on Warsaw streets focus on the "The Royal Route" – Castle Square/Plac Zamkowy (including the Christmas tree), Krakowskie Przedmieście Street, Nowy Świat Street, Trzech Krzyży Square, Aleje Ujazdowskie Street to Belweder next to the Royal Łazienki Garden. Other locations include The Old Town, Aleje Jerozolimskie Street (from Warszawa Centralna Railway Station to Rondo Waszyngtona Roundabout and Poniatowskiego Bridge), Mokotowska Street, Bankowy Square, Marszałkowska Street (from Królewska Street to Konstytucji Square), Świętokrzyska Street (from ONZ Roundabout to Marszałkowska Street), Targowa Street, Solidarności Street (from Bankowy Square to Wileński Square, including Śląsko-Dąbrowski Bridge).
Photo source: Kids in the City
"The Royal Garden of Light" – illuminations festival in Wilanów Park
October 19, 2019 – February 23, 2020
"The Royal Garden of Light" is Warsaw's must-see sight during the wintertime and both adults and children will love it. It's located in the gardens of a baroque royal palace called the "Polish Versailles", in the Wilanów district of Warsaw. The Wilanów festival is a unique open-air exhibition with thousands of diodes forming tunnels, trees, installations, and sculptures. The illuminations are accompanied by classical music and mappings on the palace façade (3D shows featuring sounds, images, and lights). Read our tips in English about the Festival in Wilanów (ticket info, opening hours, etc.).
Photo source: Muzeum Pałacu Króla Jana III w Wilanowie, Kids in the City
The Chinese Light Festival in Warsaw, in Bemowo
November 30, 2019 – February 2, 2020
The light outdoor exhibition consists of 38 steel constructions, covered with colorful fabrics. They are illuminated by hundreds of thousands of LED bulbs, partly also with neon elements. Most of the figures are closely associated with Chinese culture (flowers, animals like a dragon or a panda, lanterns), some of them have 4 meters in height or 20 meters in length. Location: Fort Bema, Waldorffa 34 Street (Bemowo), online tickets (children up to 4 free entrance). More in English about the event.
Photo source: Chiński Festiwal Światła
Winter illuminations and shows at Warsaw Multimedia Fountain Park
December 7, 2019 – February 23, 2020
Multimedia Fountain Park is a free fountain complex located in between the Old Town / New Town area and the Vistula river. Multimedia shows with music and lights – every Friday, Saturday, and Sunday at 4 pm, 5 pm, 6 pm. Additional shows at 7 pm and 8 pm on December 7, 8, 25, 26, 31 and January 1 and 6. More in English about the event.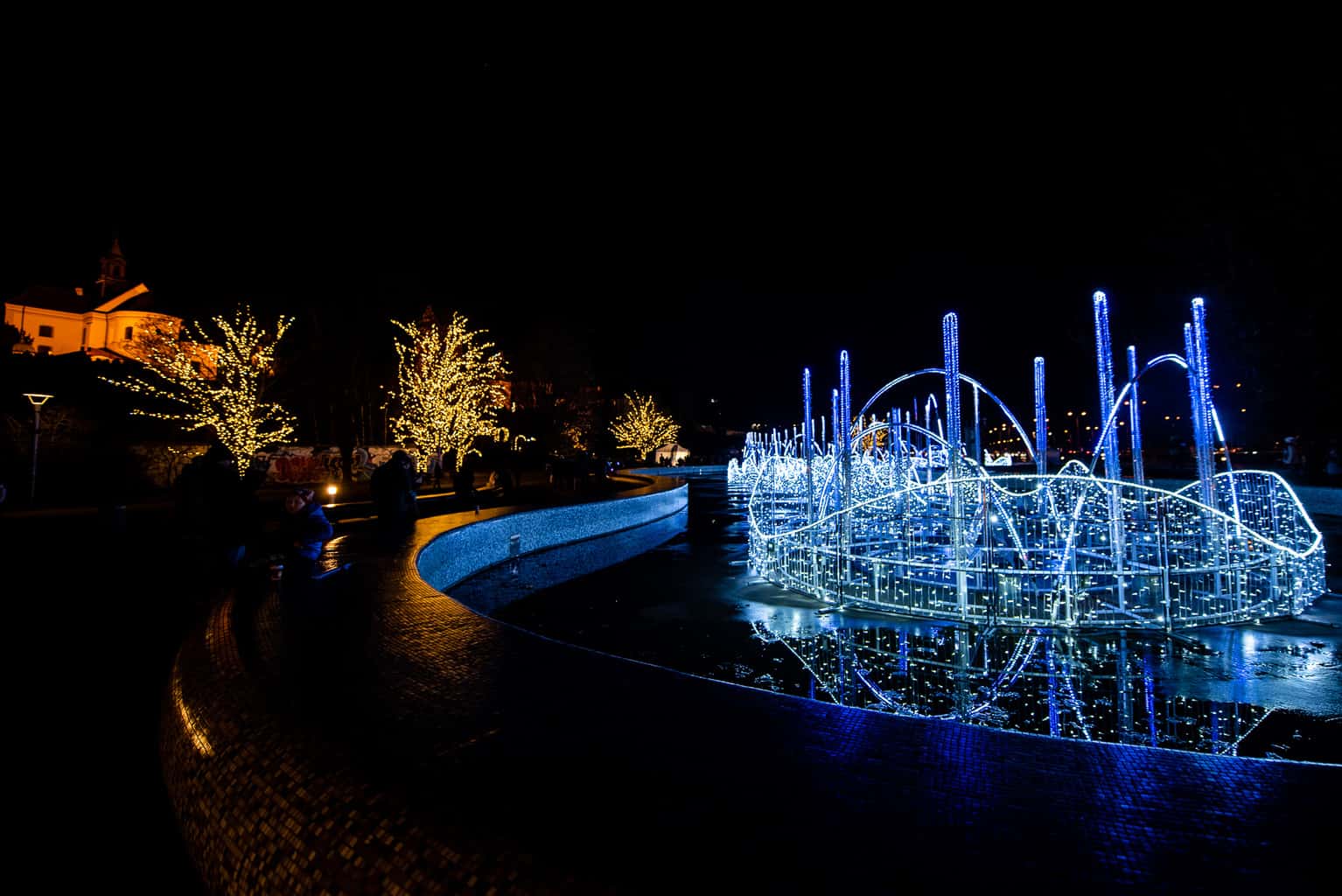 Photo source: www.park-fontann.pl  
Winter illuminations in Łazienki Royal Garden
December 7, 2019 – February 23, 2020
The festive lights are on every day until 9 pm: Chinese Avenue (Aleja Chińska), from Agrykola Street entrance to Gagarina Street entrance. More in English about the event.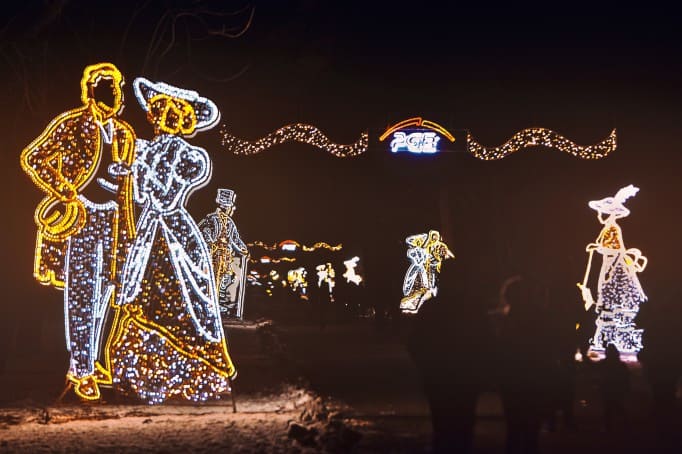 Photo source: Łazienki Królewskie
---
As a parent your free time is precious, and Kids in the City wants to help you make the most of it. Every Thursday you'll receive a hand-picked selection of family-friendly activities in Warsaw for the upcoming weekend.
Subscribe to our weekly newsletter for tips on what's happening around Warsaw: