The next time change in Poland: March 28, 2021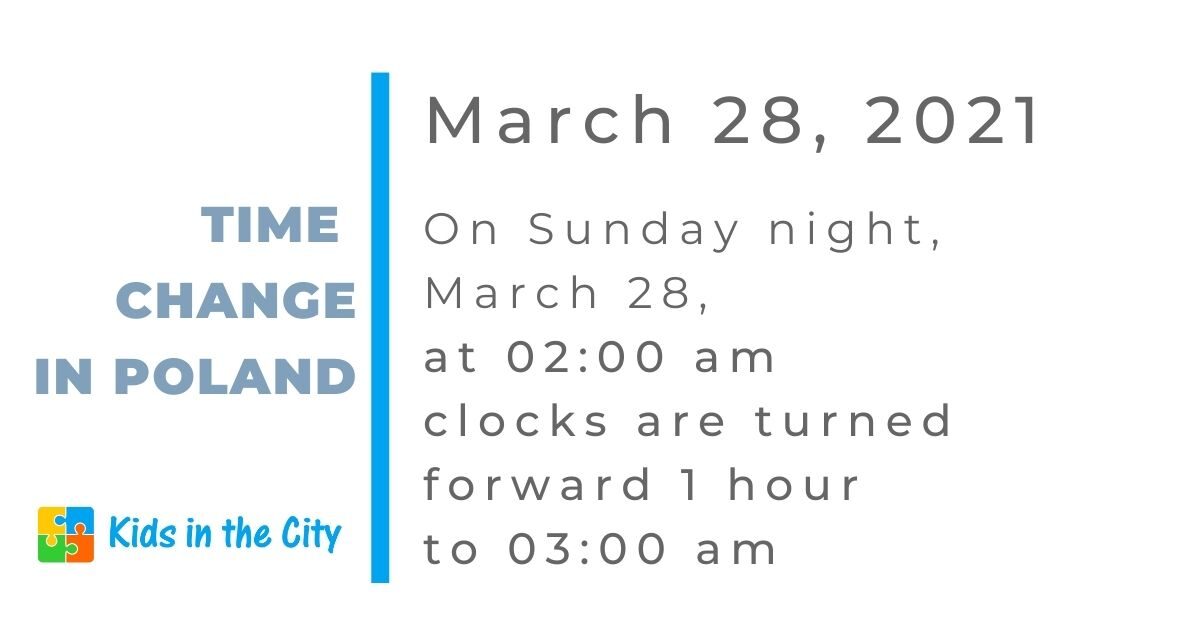 The change to summertime in Poland takes place on the last Sunday of March. Poland switches back to regular time on the last Sunday of October.
The European Union lawmakers decided to end the twice-a-year (March and October) custom of time changes throughout the European Union, leaving member states the freedom to decide their standard time.
The national governments have yet to take a stance. The coronavirus pandemic has pushed the issue of changing the time into the background.
In Poland, consultations were carried out on changing the time – 78 percent of Poles are in favor of not changing clocks. The government data shows that most Poles prefer summer time.
It is not yet known whether the last time change in Poland will take place in 2021 – there are no new legal regulations yet.
On Sunday night, March 28, 2021 at 02:00 am clocks are turned forward 1 hour to 03:00 am.
On Sunday night, October 31, at 03:00 am clocks are turned backward 1 hour to 02:00 am. This means that we will be able to sleep that day an hour longer. However, there are also disadvantages – it will get darker earlier.
Subscribe to our monthly newsletters in English to explore Poland and to learn about Poland: