Królikarnia and Arkadia parks in Mokotów: perfect setting for a walk. And if you're new to Warsaw, this is the place to hang out if you'd like to meet other parents on their daily walks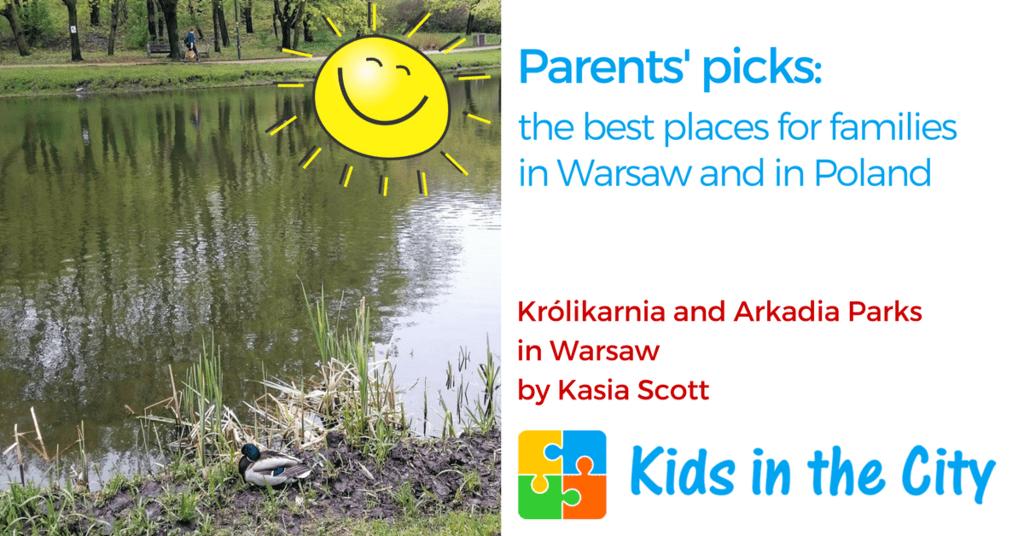 Author: Kasia Scott
For me, being a mum of a little baby was all about rediscovering the city. Suddenly, I was in need of fresh ideas, not only on how to calm down a  colicky baby or a meal for a fussy-pants, but also ideas for daily walks and a place to go out to, in a city that I knew from a completely different perspective. I've never cared for changing facilities and space between tables in restaurants. I've never counted steps in the park or avoided noisy streets with fire trucks and ambulances disturbing my child's sleep. Without some fresh ideas, the year I stayed home with my baby, would be all about cleaning the mess and picking up things that have been dropped and waiting for my husband to come home (I'm actually a little queasy admitting that there were times it was a highlight of my day). So I'm all about sharing those ideas with other mums and dads who live in Warsaw.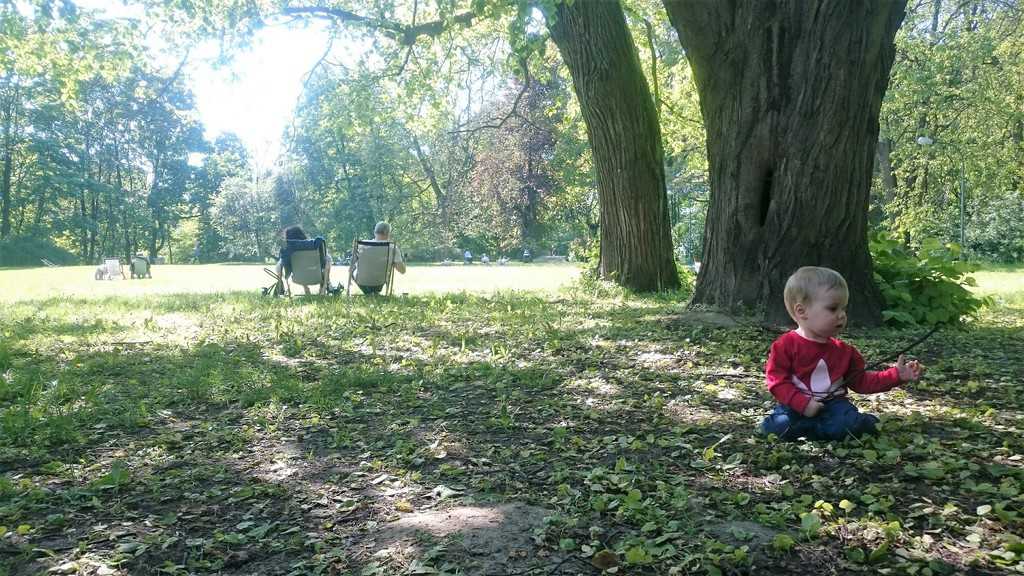 The first on the list has to be my favorite spot, and an obvious choice for a parent living in Mokotów: namely Królikarnia and Arkadia parks, which are just next to each other. They are perfect in the summer, as well as winter. Take a look at those pictures – lovely scenery!
The entrance from Puławska Street, through the gate, leads us into Królikarnia park through the main path, and if you take right, it's a three minutes stroll downhill to Arkadia park. There's a palace in Królikarnia (Museum of Sculpture) and a green space where in the summer, there are deck chairs and a few great spots in the shade for a picnic, as well as some space in the sun, for the sunbathing kind. There are a few states and sculptures in Królikarnia park, by Xawery Dunikowski, a Polish sculptor, whom the park is dedicated to.
Królikarnia offers the nature plus the palace with a coffee shop and a bookshop. You can't see Warsaw in its glory there, it's not the most photographed view in the city, but I promise it's one of the most honest ones. You can see the smog-producing giant chimneys, huge ugly church in Wilanów and endless blocks of flats in the background. And just a few meters away, there's Arkadia park with the duck ponds and some green spaces further down from there (or white, if it's winter), and few humble-looking embassies along Idzikowskiego Street and some random-looking allotments on the left-hand side. All in all, nice view to enjoy your coffee and the kids will like the scenery as well – the ducks and the beehives make for an educational experience.
Arkadia park, below Królikarnia, has a small playground and a few duck ponds. It makes for a perfect setting for a run or walk with a stroller, and will be interesting also for toddlers. There are plenty of benches there but no toilet, so changing a nappy will be possible in the summer only – but I guess we're used to that, aren't we? Milanovo doesn't have any changing facilities either and the toilet is tiny, so don't count on it either. I'm not sure about the coffee shop in the palace, as I've mentioned – I've never climbed the stairs to check it out.
I'm quite sure that local, Mokotów-based mommies have their regular meetings in the park and it's a number one choice for many parents, for a nice walk with their children, also in winter (the ducks don't leave their pond even though it's frozen over and there are great slopes for sleigh- sliding). If you're new to the city, this is the place to hang out, if you'd like to meet other parents on their daily walks.
About the Author
Kasia, her almost 2-year-old son Staś, and husband Jack lives in Mokotów.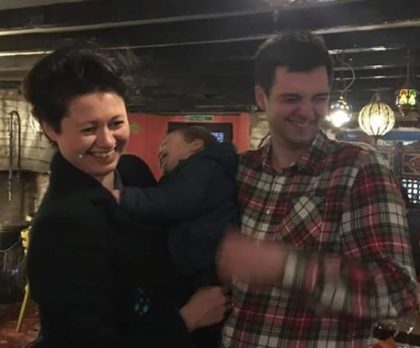 "We're just a typical English-guy-married-Polish-girl couple, plus one child. We've moved to Warsaw just over 5 years ago. Our lifestyle has changed a little since we've become responsible for our son's upbringing, we feel like maybe it's not the best idea to stay in bed all weekend, order take away and binge on Netflix. So we're going out, do things and share our experiences with other parents who may feel a little foreign in Warsaw."
---
"Parents' Picks" is a new article series on Kids in the City website featuring parents' recommendations and reviews of the best family-friendly places and things to do with children in Warsaw and in Poland.
If you would like to contribute to "Parents' Picks" article series and write about your favorite family spot in Warsaw or in Poland, please send email to magda@kidsinthecity.pl.
---
Subscribe to Kids in the City weekly Newsletter – each Thursday you will receive an email with the list of family-friendly events in Warsaw for the upcoming weekend: