Spring in Poland: rebirth of nature and brighter days
It's time to say goodbye to winter. Goodbye, short days and long nights! Goodbye, mostly grey weather! A long-awaited spring welcomes us with the green color and brighter days.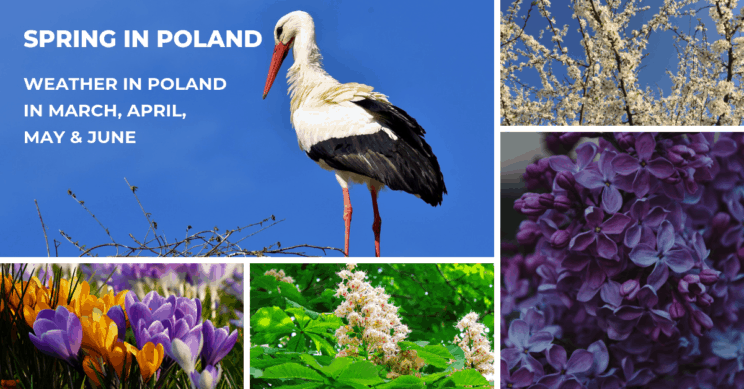 The astronomical first day of spring falls on March 20 – the vernal equinox (the length of day and night is nearly equal in all parts of the world). Meteorologically speaking, spring in Poland begins on March 21 and lasts until June 21, with summer starting on June 22.
The old Polish folk tradition of the first day of spring is to drown Marzanna (a straw figure of a woman symbolizing winter) in the nearest river (nowadays mostly in rural areas and by children at schools). For children, the first day of spring is a Truant's Day / Skip Day (Dzień Wagarowicza). Some students skip classes but usually, it's just a special fun day at school – students dress up in a funny way, schools organize competitions and games, there are no tests on this day.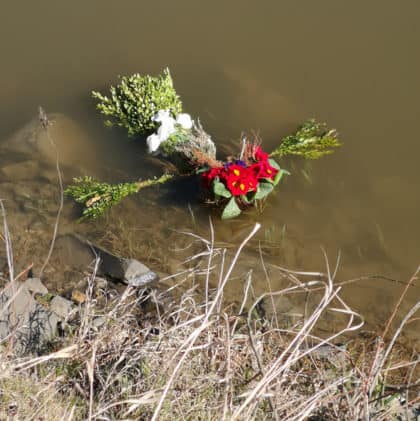 Weather in Poland in March
Although March is technically the beginning of spring, it's usually still cold in Poland and the weather changes often – one week you feel as if spring is just around the corner, and next week there is snow and frost. An average monthly temperature in March in Poland is 3,2°C / 37.8°F, average monthly rainfall level is 37,5 mm (the third lowest after February and April). You can have all kinds of weather in March in Poland. There is an old Polish proverb that says 'W marcu jak w garncu', meaning 'March is like a pot' (we can have anything).
Nature starts slowly to come back to life. You may notice first flowers blooming: white snowdrops (przebiśnieg) and yellow, white or purple crocuses (krokus). Another symbol of early spring in Poland – willow twigs with buds (bazie). You may notice them in almost every park in Poland or buy a willow twigs bunch at any florist or shopping market.
Weather in Poland in April
April in Poland has a similar saying as March ('Kwiecień plecień, bo przeplata – trochę zimy trochę lata' – April interweaves a little bit of winter and a little bit of summer), however, with the climate change, April in Poland is relatively warm and considered (along with May) by many people as the most beautiful time of year in Poland. An average monthly temperature in April in Poland is 8,5°C / 47.3°F and average monthly rainfall level is 37,3 mm (the second lowest after February).
The stork next to the eagle is the second symbol of Poland. It's April when over 40,000 white storks (bocian) arrive from Africa to Poland (20% of their world population). Shortly after arrival they are improving their old nests or are starting to build new ones. The stork inhabits basically all of Poland, except for the mountain ranges. The northeastern part of the country is populated very densely. Storks spend around 5 months in Poland after which – about mid-August – they fly away to wintering grounds in Africa.
The Polish name for April – kwiecień – leaves no doubt, and the explanation of its origin is very simple – it comes from the flowers that are blooming in Poland in April (kwiat means flower in Polish).
Daffodils (żonkil) are the flowers that are associated in Poland with the arrival of spring and Easter. Forsythia (forsycja) is another flowering plant in Poland in April (it is frost-resistant), very popular in Polish gardens and parks. Other April flowers include crocuses, primroses, hyacinths, violets, daisies, pansies, tulips. The queen of April flowers in Poland is sweet violet (fiołek). In the second half of April, the first fruit trees begin to bloom.
Rhubarb/rabarbar – the first fresh fruit (actually a vegetable). The rhubarb season in Poland begins in April. Although the plant grows throughout the spring and summer, it's recommended to buy it by mid-June.
Rhubarb (actually a vegetable) is one of the first plants that grow in the open air (not in the greenhouses or plastic tunnels). Rhubarb is known for its sour taste (it's rarely eaten raw) and it's usually cooked with sugar (only thick stalks, not leaves). Rhubarb bun with crumble (drożdżówka z rabarbarem), pies, tarts, are very popular in Poland in spring and early summer. Rhubarb drink / kompot rabarbarowy (peel some of the skin, cut, add water and sugar and boil; serve chilled) was a number one summer drink for every Polish kid back in the times when sodas and juices were not popular or available in Poland.
Weather in Poland in May
May in Poland is usually warm and reasonably dry. Sunny weather can event turn hot. The Tatry mountains are the only place in Poland you can still have snow at the beginning of May (in the higher parts of the mountains). An average monthly temperature in May in Poland is 13,7°C / 56,7°F, and average monthly rainfall level is 62,1 mm.
Lilac (bez) is a queen among spring flowers that bloom in May in Poland. It's also the time when fruit trees in Poland are in fool bloom. You can't miss pinkish-white cone-shaped flowers of chestnuts (kasztan) that have become a symbol of high-school final exams in Poland that take place in May.
Weather in Poland in June
Technically, the spring season lasts until June 21 but June in Poland is considered as a summer month. After all, it's the time when school summer break starts. An average monthly temperature in June in Poland is 16,7°C / 62°F, and average monthly rainfall level is 69,2 mm (the second highest after July).
June in Poland is a strawberry season! Gardens are in full bloom with countless spring flowers.
Temperature and rainfall information source: Climate Change Knowledge Portal, sdwebx.worldbank.org, data for 1991-2015.