November 1, 2018 in Warsaw – essential info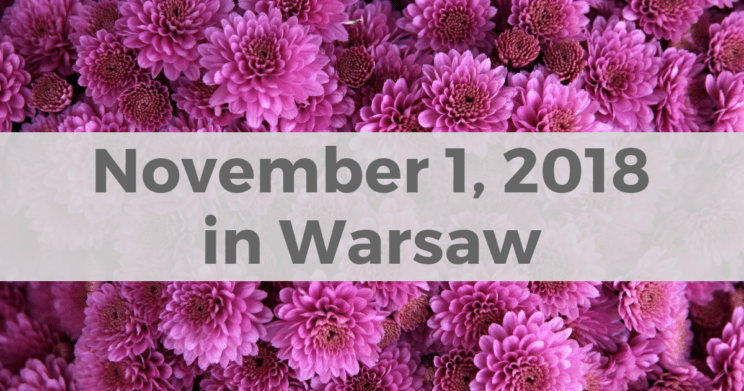 A bank holiday in Poland – All Saints' Day (Wszystkich Świętych) 
People visit cemeteries to light candles and lay flowers (chrysanthemums like on the background picture above) on the graves of their family and friends. Often they travel long distances, in general, there is an increased traffic, especially close to the biggest cemeteries (click here to see on a Google map in which areas in Warsaw you can expect heavy traffic).
In Warsaw, you may want to visit the Powązki cemetery – a historic cemetery located in Wola district, close to the Arkadia shopping center. It's really exceptional this time of year (especially in the evening when it's dark outside) with literally thousands of candles. If you plan to visit the Powązki cemetery, it's better to skip November 1 since it will be very crowded.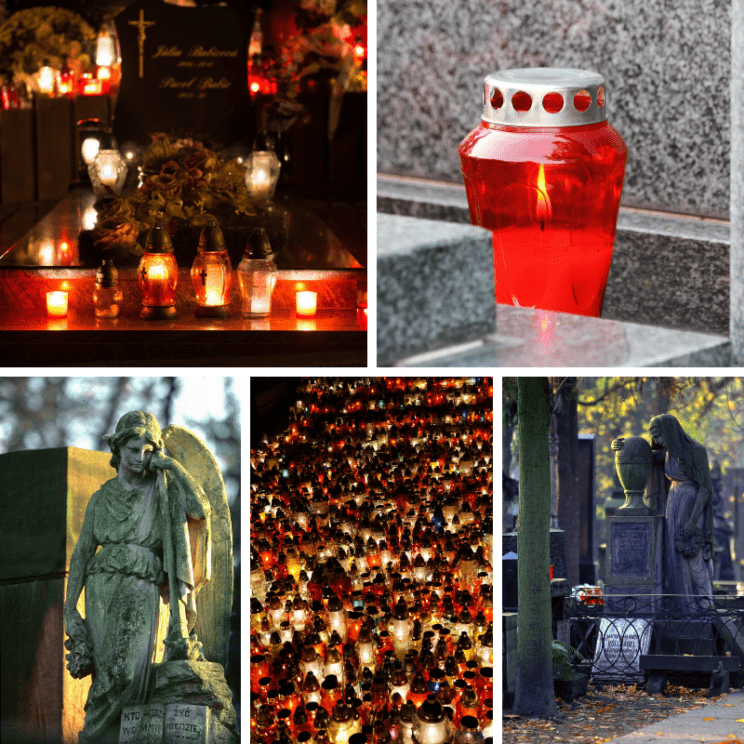 Shopping on November 1  
Stores, malls, shopping centers are CLOSED, only some smaller local convenience stores can be open (eg. Żabka). You can always do basic shopping at gas stations (which are open 24/7).
Things to do in Warsaw on November 1
It's one of these days in Poland (in addition to December 25 and Easter Monday) when all the public institutions – including museums and galleries – are closed. The only exception is the Warsaw Zoo which is open every day, including all bank holidays. Location: Ratuszowa 1/3 Street (Praga), 9 am – 4 pm. Click here to read Warsaw Zoo Guidebook in English (How to get there by public transport? How to get there by car? Where to look for a parking spot? Tickets. How to skip the line?). The other option is going to the movies (click here to find showtimes in Warsaw on November 1, repertuar kin in Polish) or visiting amazing parks in Warsaw that – especially this time of year – are great urban escapes offering the natural and peaceful beauty within easy reach (click here to learn more about the parks and gardens in the Warsaw area).
Restaurants in Warsaw open on November 1, 2018
Public transport in Warsaw
Subscribe to Kids in the City free weekly Newsletter in English – each Thursday you will receive an email with the list of family-friendly events in Warsaw for the upcoming weekend: