Warsaw with kids: January 5-7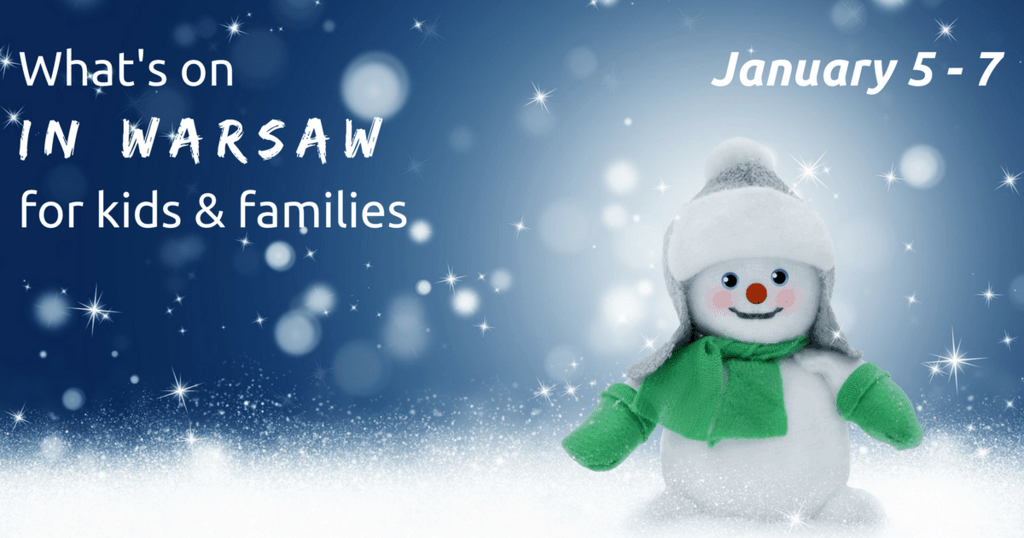 ---
If you like this post, subscribe to Kids in the City weekly Newsletter – each Thursday you will receive an email with the list of family-friendly events in Warsaw for the upcoming weekend
---
Friday

, January 5
"Around Christmas" – a concert by Jnr Robinson (a musician from Great Britain) and a children's group
Location: Wilanów Cultural Center at ALTO shopping mall, Al. Rzeczypospolitej 14, 6.30 pm – 8 pm. Free tickets can be collected from the reception desk of the Wilanów Cultural Center. Facebook event in Polish.
Friday

–

Sunday, January 5-7
Saturday, January 6

(a bank holiday)
Sunday, January 7
---
As a parent your free time is precious, and Kids in the City wants to help you make the most of it. Every Thursday you'll receive a hand-picked selection of family-friendly activities in Warsaw for the upcoming weekend.
Subscribe to our weekly newsletter for tips on what's happening around Warsaw:

Our emails could be caught in a spam filter. Please check your junk/spam folder. And add our address (magda@kidsinthecity.pl) to your Safe Senders List, Address Book or Contact List.
If you use a Gmail account, there's a chance the newsletters may be placed in Gmail's Promotions tab. Please add magda@kidsinthecity.pl to your contacts list to ensure our future emails are placed in the Primary tab.
---
Click here to check out the events in Warsaw during January – concerts, fashion fairs, German film festival. Learn more about Polish bank holidays in January, the biggest charity event in Poland and other celebrations in January.
Click here to check out the list of 22 ice rinks to skate on in 2018 in Warsaw.